Fire and Rescue: Electronic patient care reporting (ePCR)
Getac rugged devices not only withstand tough situations, but they also integrate with electronic patient care reporting software (ePCR), allowing you to access and forward information even in extreme conditions. Additionally, responders can make real-time updates to patient data and pass health records along to the hospital prior to handover.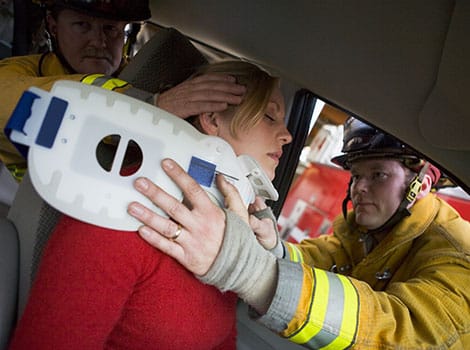 Secure electronic patient care reporting
Getac solutions offer industry-leading security, so the sensitive data you collect during an emergency stays safe and confidential. Our tablets are secured with multi-factor authentication, Trusted Platform Module (TPM) 2.0, and OPAL 2.0 self-encryption technology. Getac tablets also offer optional security features including fingerprint or smartcard readers to support multi-factor authentication.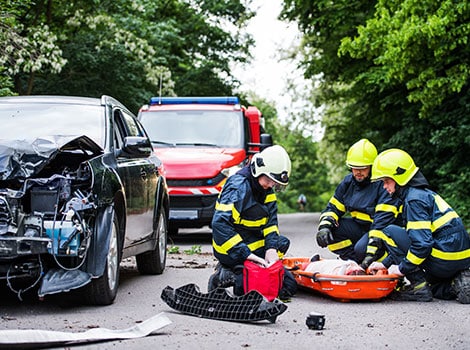 Sharing data from the scene
Stay connected while responding to a call in a rural area or the heart of a city with our fast and powerful WiFi and 4G LTE WWAN with tunable 8-band antennas. Access and utilize emergency services charting software and send that information ahead to the hospital via mobile connectivity.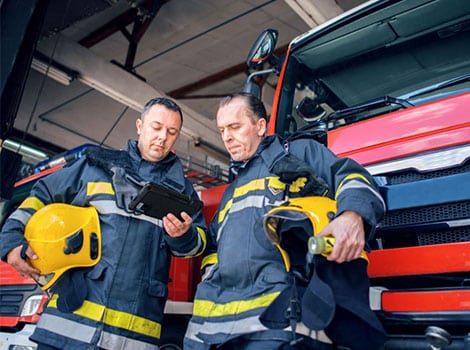 Emergency services reporting software at your fingertips
Due to the versatility of Getac solutions, charting patient data has never been easier. Our tablets have non-slip, easy-to-grip cases that fit in the palm of your hand, and optional ergonomic handles make carrying them effortless. Additional accessories, including straps, harnesses and full-size keyboards, make it easy to customize our products to fit your work style and the needs of your team.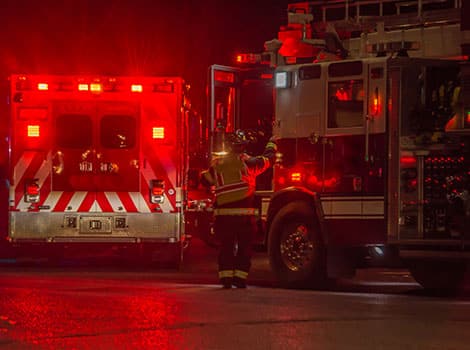 ePCR even in tough conditions
Accidents happen no matter the weather, and Getac solutions are there to work in the same conditions you are. Our revolutionary LumiBond® touchscreen technology has created a responsive screen which works in the rain with a variety of instruments including a pen, stylus, fingers, or gloves. An optional digitizer mode captures writing, which can be helpful when filling out forms or making notes on maps.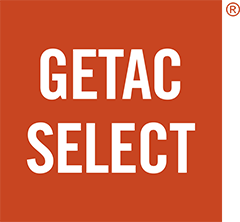 What is "Getac Select® Solutions?"
As a leader in providing rugged mobile solutions in the industry, we listen to customers and take our customer service to the next level. We understand the challenges in your daily business and the concerns you may have while selecting suitable solutions to achieve your business objectives. Getac now offers a comprehensive industry-focused solutions program, called Getac Select® Solutions. Combining our years of industry knowledge and our global deployment excellence, Getac Select® Solutions collates the most appropriate solution options for you to choose from.
Get in touch with a solution expert