Workplace Safety
From 2003 to 2017, more than 1500 oil and gas extraction workers lost their lives on their job in the US. This tragic number is a reminder of the critical importance workplace safety has to the oil and gas industry. Good process safety management and asset integrity, and rigorous enforcement of safety guidelines are required. Our oil and gas workplace safety solutions help protect professionals' lives by enabling quick communications and providing access to vital information in hazardous areas..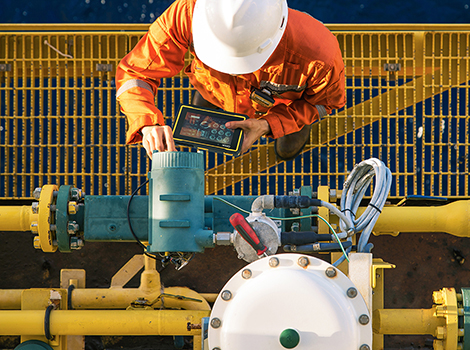 Process Safety and Asset Integrity
Safety, economic, and environmental factors all require ensuring that pipelines, and other assets and systems that participate in the handling of hazardous substances, operate as expected. A rugged computing solution that combines reliable connectivity, the durability needed for the field, and plenty of processing power, is needed. We bring it to you.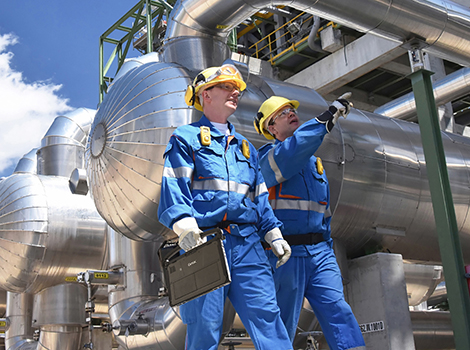 ATEX, ANSI and IECEx Certifications for Intrinsic Safety
At Getac – your safety is our top priority. Our rugged computing solutions include intrinsically safe devices with Class I, Division 2 under the certification ANSI/UL 121201, CSA C22.2 NO. 213. Additionally, our rugged tablets are optionally certified with ATEX / IECEx zone 2/22.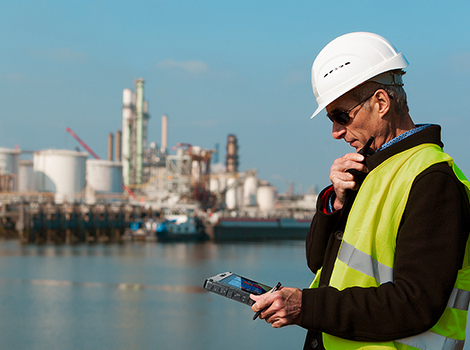 Sunlight-Readable Touchscreen: Access to Checklists and Communications
Through their devices, professionals can receive checklists or work instructions to confirm personal protective equipment (PPE) is properly worn, safety workflows are followed, and asset inspections are complete. Conventional screens can be hard to read under the strong sunlight of outdoor environments, which makes many consumer devices unusable in these contexts. Our LumiBond®2.0 technology delivers improved readability..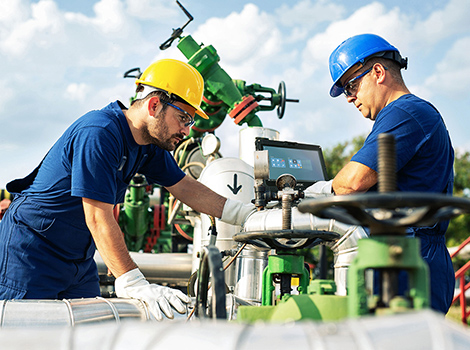 Ruggedness that Keeps Devices Operational
Getac solutions are inherently rugged, certified by international third parties to MIL-STD 810H, and up to IP67 standards. They thrive in a wide range of weather conditions and withstand impacts, vibrations, harsh temperatures, humidity, dust, and drops up to six feet. This ruggedness keeps them operating when faced with challenges that would destroy other devices.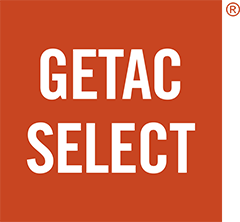 What is "Getac Select® Solutions?"
As a leader in providing rugged mobile solutions in the industry, we listen to customers and want to take our Customer Experiences to the next level. We understand the challenges in your daily business and the frustrations you may have while selecting suitable solutions to achieve your business objectives or solving these challenges. To further separate Getac from the competition, Getac now offers a comprehensive Industry solutions program, called "Getac Select® Solutions". With our years of industry knowledge and experience, and combined with our successful deployments to our customers globally, "Getac Select® Solutions" shortlists the most appropriate solution options for you to choose from.
Get in touch with a solution expert