Rugged Mobile Solutions for Cruise Lines
Increase crew productivity with rugged computing solutions built for challenging conditions
Reduce downtime and help mobile teams remain operational for longer
Decrease total cost of ownership
3-5 year warranty covering accidental damage
Replace damaged units within days, not months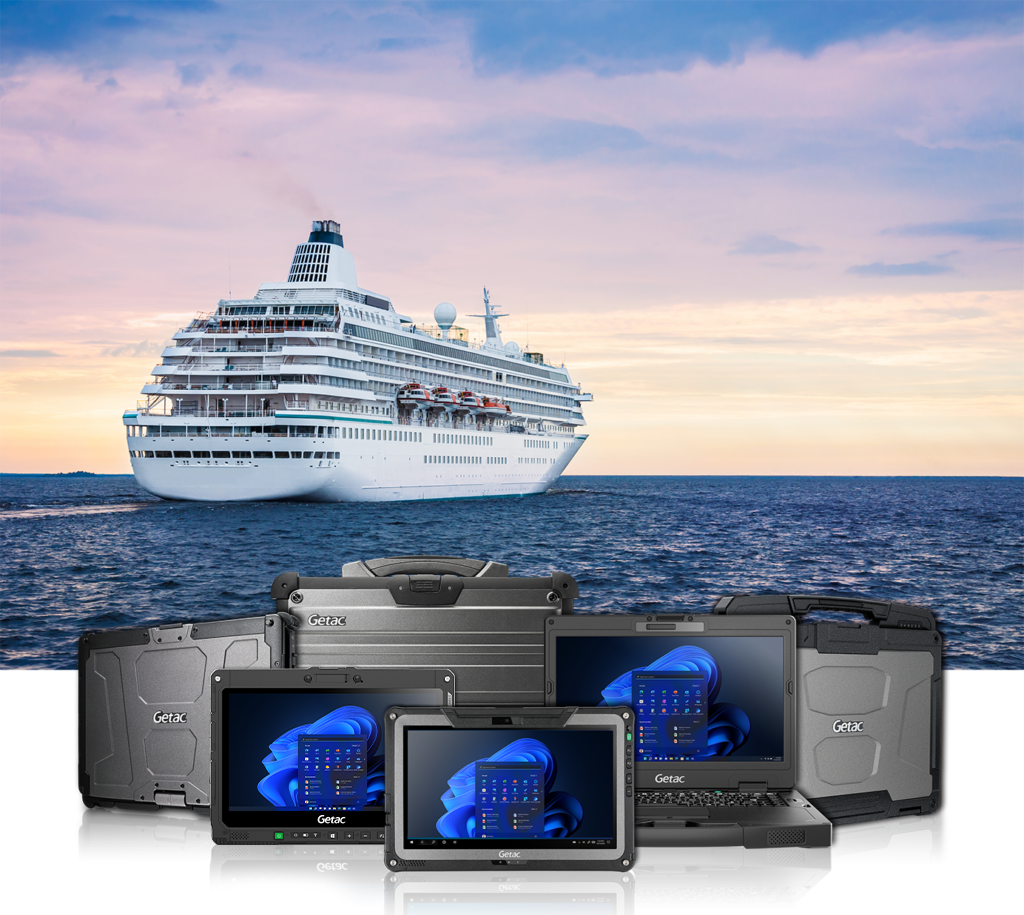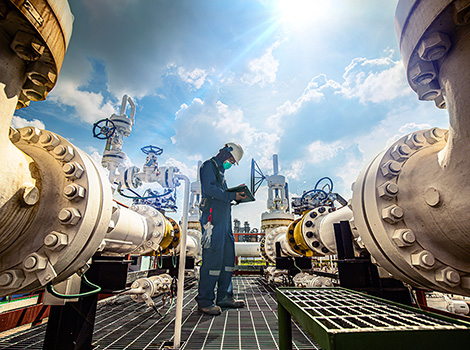 Rugged solutions tailored for demanding industries
Working with customers and ecosystem partners for over 30 years. Getac Select solutions combine rugged devices, accessories, software and professional services.
Resulting in tailored solutions which meet your unique industry challenges. Helping to reduce total cost of ownership and improve workforce efficiency.
Over 20 laptops and tablets ranging from 7-inch to 15.6-inch
Software solutions to support mobile productivity and device deployment
Global support in over 100 countries
Accidental damage covered
We are so confident in our fully rugged computing technology we include 3 to 5 years Total Warranty (Bumper-to-Bumper) which covers accidental damage as standard across the fully rugged device range.
Repairs are carried out by Getac-qualified technicians using Getac-approved parts. That means you can depend on us to have your unit back in service within days.
No surprise costs
Track the status of your repairs online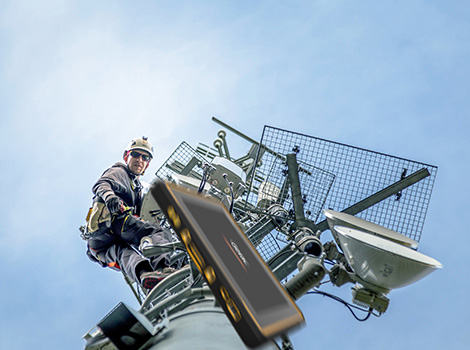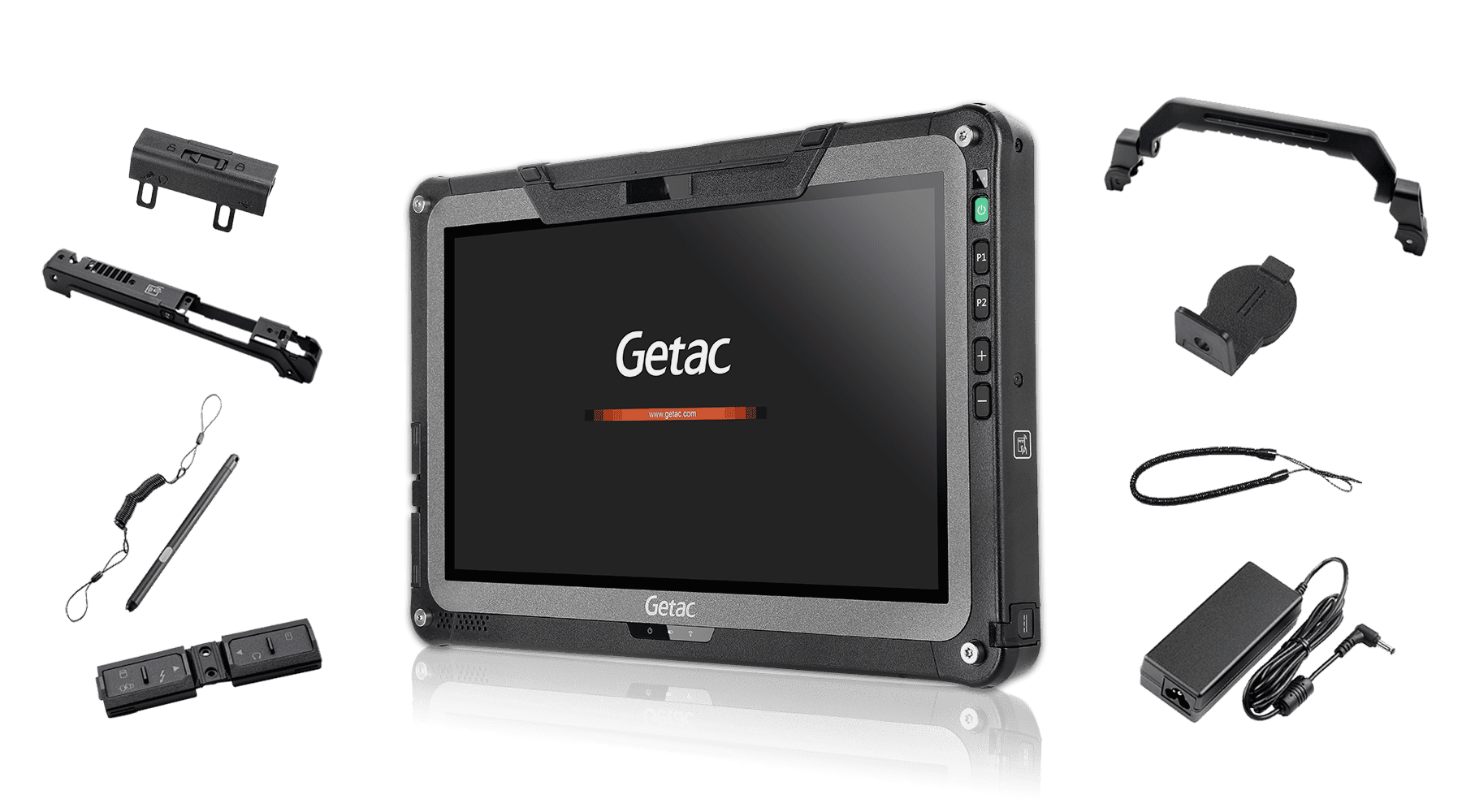 Replace consumable parts and reduce downtime
The Getac Self-Maintainer program empowers your technicians to replace consumable parts on Getac devices.
We will provide your technicians with training documents, videos and access to Getac's service system. Enabling you to perform limited warranty-protected repairs on Getac devices. Ultimately saving time by eliminating the need to send your device to a repair centre.
Customize the program to your needs
Elimnate wasted time on shipping
* Applicable for USA, Europe regions, Australia, and Mexico
Rugged technology that works where you do
Working in extreme environments requires technology engineered for survivability. Our fully rugged devices are certified to stand up to rain, dust, shock, vibration and salt fog.
We use an internationally recognized, independent research, engineering and evaluation laboratory to certify that our products meet or exceed the MIL-STD-810H, MIL-STD-461G and IP ratings.
Withstand up to 6-foot drops
Operate in temperatures from -29°C to +63°C (-20°F to 145°F)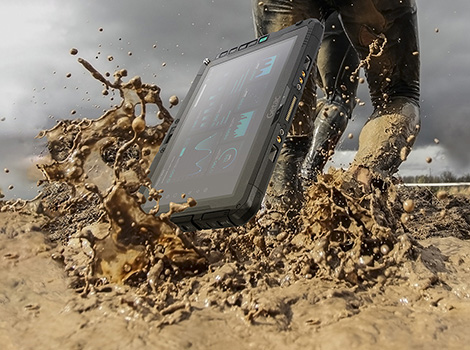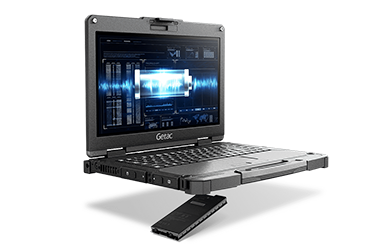 Full-shift battery life
Dual hot-swappable batteries allow batteries to be replaced without powering down. And optional high-capacity batteries extend that battery life even further. Complete a full shift without needing to charge.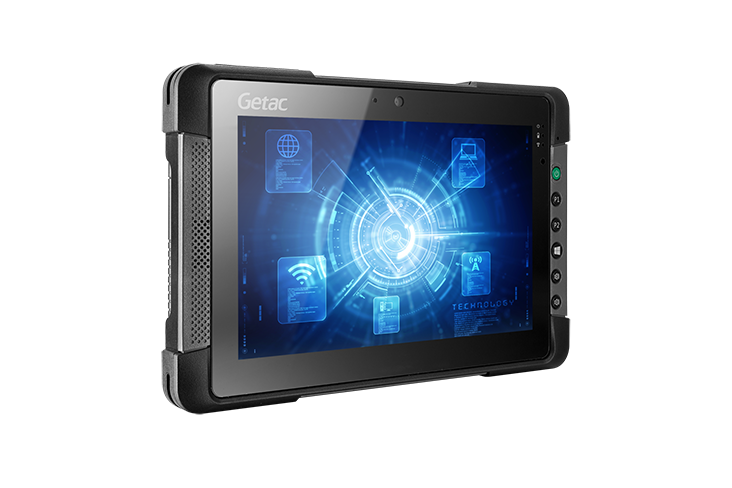 Remote connectivity
5G compatibility, built-in Wi-Fi 6 with 4G LTE, Bluetooth 5.2 and dedicated GPS help to keep you connected in remote areas.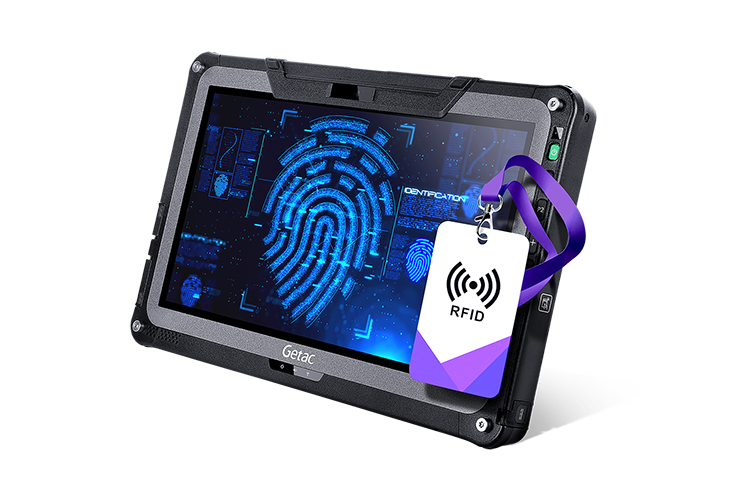 Secure your data
User removable solid state drives and Trusted Platform Module 2.0 to help secure sensitive data. Multifactor authentication options include Windows Hello face authentication, fingerprint and smart card readers.
Better, Brighter, Stronger touchscreens
LumiBond® touch screen displays with up to 1,400 nits allow you to work in bright sunlight. The display can be used with gloves, a stylus and in the rain.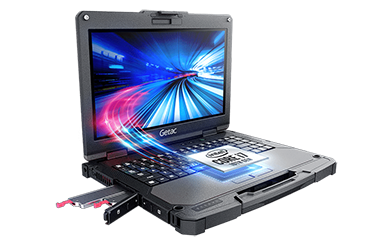 Ready to perform
Your fast-paced environment requires a machine that can keep up. Getac devices use powerful processors which deliver exceptional CPU performance so you can work more productively.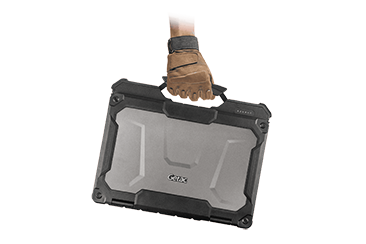 Fully integrated ecosystem
We work closely with our partners to deliver a fully integrated eco-solution that includes hardware, accessories such as vehicle docks, mobile power supplies, straps, detachable keyboards and software.
Trusted by companies operating in demanding conditions
The City of Pueblo outfits their police, fire & public works with Getac devices
"After recognizing that Getac would fit both our hardware and our service needs, the choice to go with Getac was simple, Serving the community is a rigorous, crucial and demanding profession, and the computers we chose had to be strong enough to survive what we put them through daily."
Lori Pinz,
IT Director, City of Pueblo
Get in touch with a solution expert
Do you have a question or need more info? Please enter your information and describe your inquiry, and we'll get back to you as soon as possible.
Get in touch with a solution expert