Getac MX50
Battle Ready, Fully Secure.
The MX50 was designed from the ground up for tactical operations and true field computing, and is the first wearable product by Getac to target specific defense sector requirements.
Mission-Critical Security.
The MX50 has been approved for U.S. Government use by the NSA under the Commercial Solutions for Classified (CSfC) program. For customers who require Next Generation Data Protection™ to secure data-at-rest we can offer Trivalent's leading-edge software, Trivalent Protect™. Through a unique process of encryption, data shredding and secure storage, Trivalent ensures vital data is protected in real-time from unauthorized users.
Secure Tactical Solution

Getac has collaborated with industry-leading partners Black Diamond Advanced Technology, ViaSat and Trivalent to provide a complete solution for the tactical operator, including power, communications, device management and NSA-approved file security. With its built-in military connector, the MX50 integrates into the Black Diamond APEx system for external power and communications. Available ViaSat Dynamic Defense software provides robust and flexible end-user policy management and device protection in both connected and disconnected modes. NSA-approved, Trivalent Data Protection software ensures that classified and sensitive data remain protected in the file system of the device.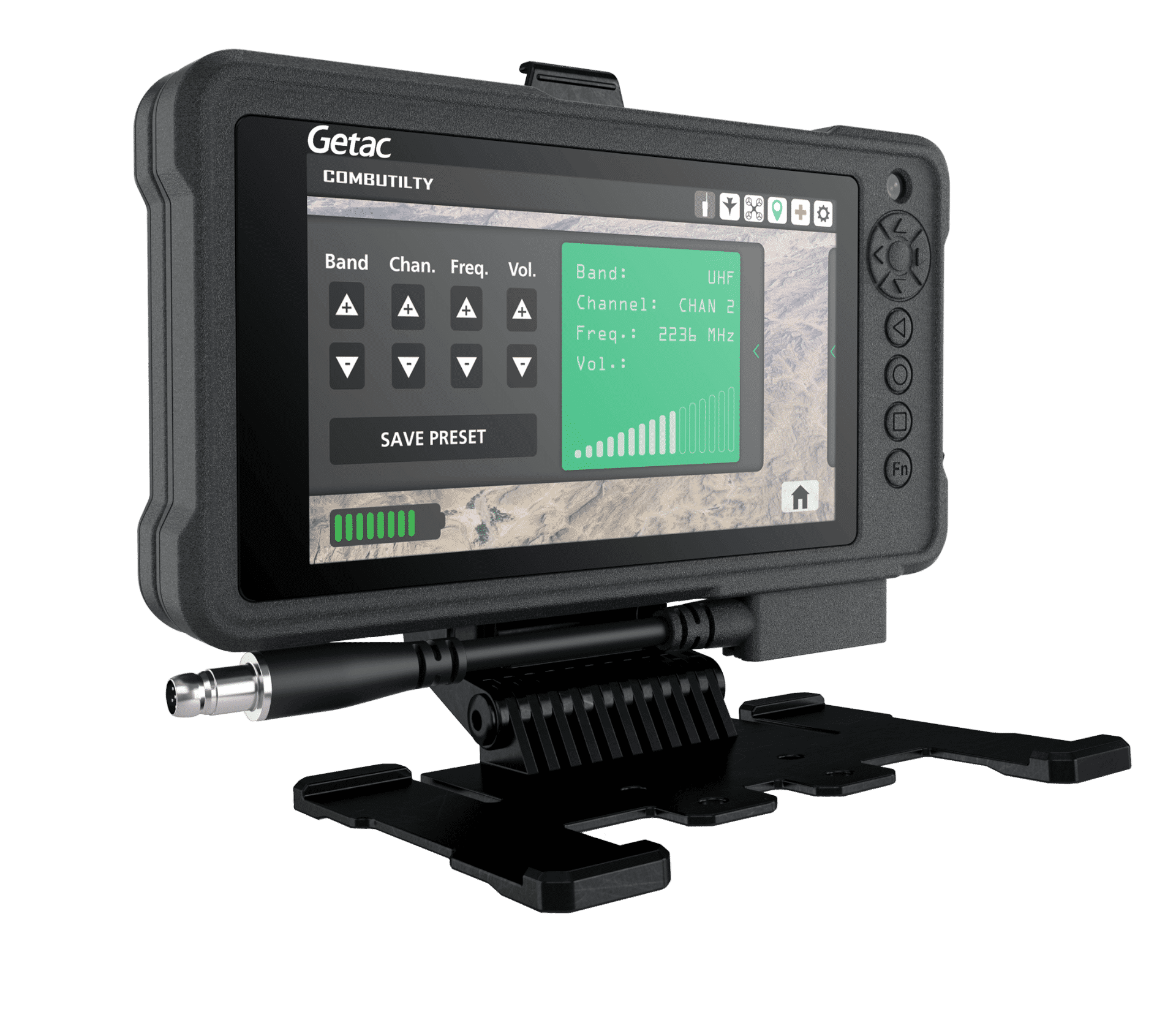 Compact & Lightweight
Weighing in at less than 1 lb., the MX50's compact size and weight deliver unrestricted movement and versatility.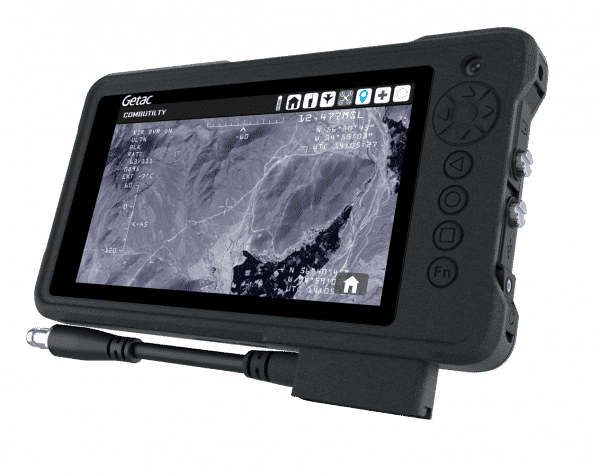 Power Efficiency Built-in
The MX50 is configured with the Intel® Atom™ x5 Processor. This new generation Atom™ processor is optimized for energy efficiency, but has a quad-core chip as well as Intel® HD graphics, so it can perform well, even with the most demanding graphic applications.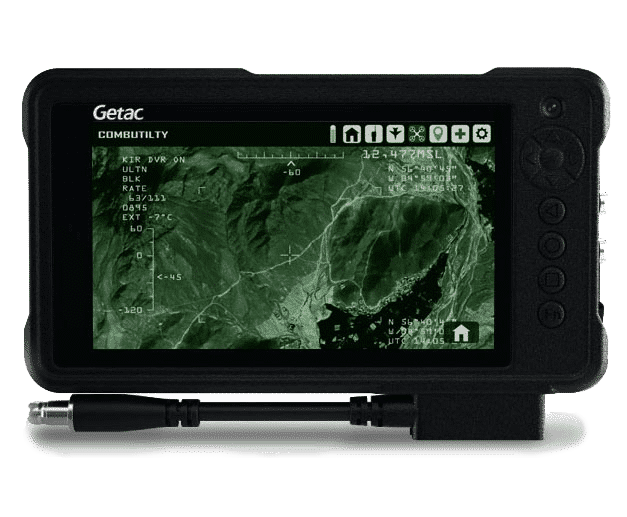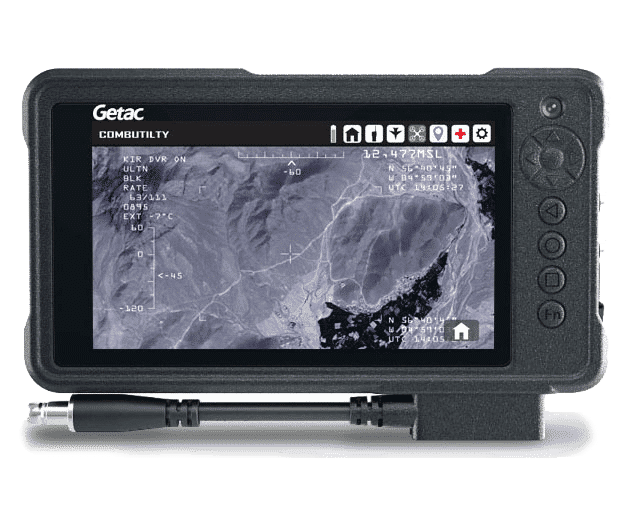 Optimum Display
Big enough to share information and small enough to minimize weight, the MX50's 5.7″ display is optimized for full spectrum tactical operations. The HD screen clearly displays even complex information, and the brightness can be increased to view in direct sunlight or dimmed to be used with night-vision goggles.1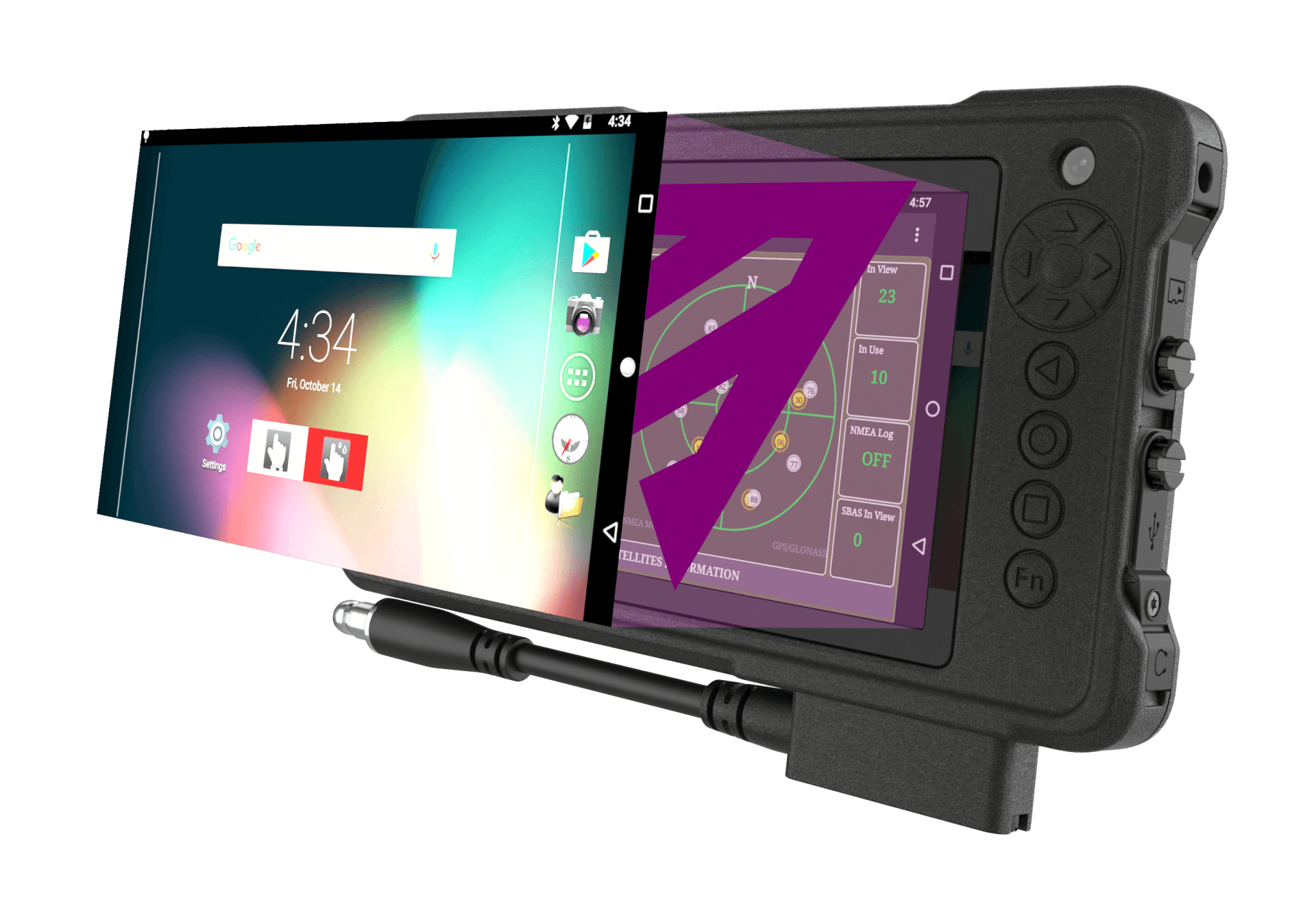 Secure Data-At-Rest
To enhance the level of encryption to secure data-at-rest, we offer Trivalent's cutting-edge encryption process, data shredding and file reconstitution to ensure vital data is secure, should the device fall into the wrong hands.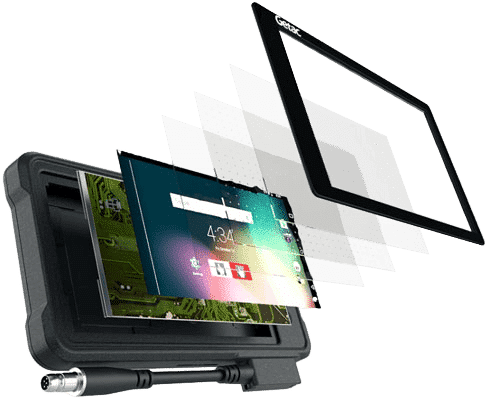 LumiBond® 2.0: Better, Brighter, Stronger
The MX50 uses our revolutionary LumiBond® 2.0 technology to achieve a display that is more readable and offers better contrast and more crisp colors than any other rugged tablet display. By bonding the display glass with the touch panel and LCD, we've created a single panel that is more durable, minimizes glare and improves readability. Four advanced touch modes (Touch/Rain, Glove or Pen mode, plus an optional Digitizer mode) enable you to interact with applications in any environment.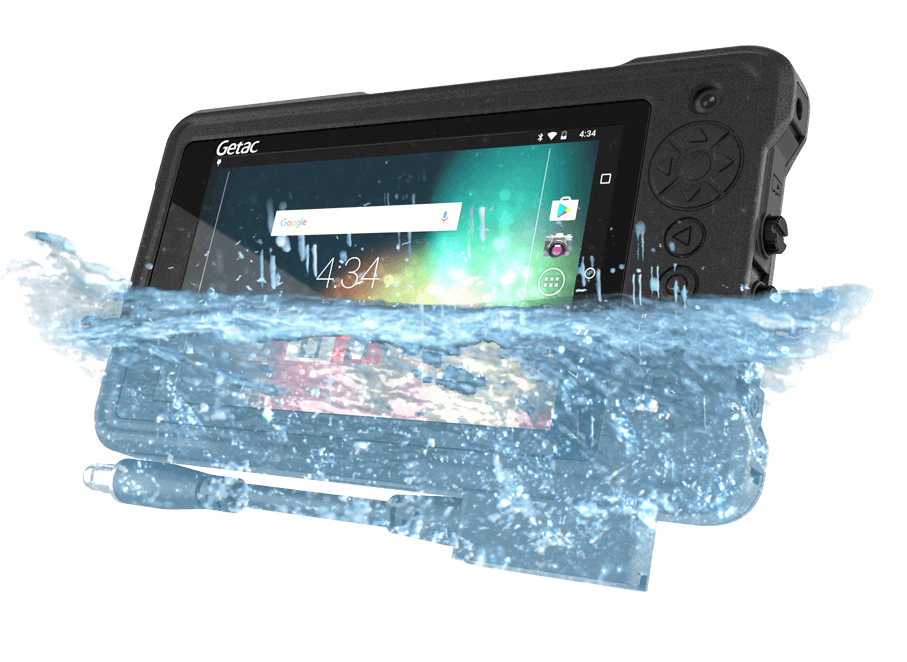 Productivity, in Full Display
By utilizing the revolutionary LumiBond®2.0 technology housed in a 12.5" FHD radiant display, the K120 delivers 1200 nits of brightness for improved sunlight readability. The perfectly sized display also provides generous screen real estate and can be navigated with Multiple Touch Modes ranging from Regular Touch, Glove and Pen modes, and an optional Digitizer mode, allowing you to access more information with ease.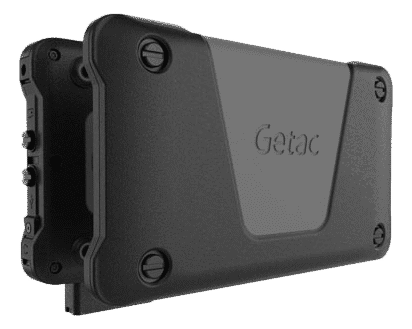 SnapBack Power
The MX50 is designed to integrate with the other elements of the soldier system, including tactical hubs and power management systems like the Black Diamond Advanced Technology APEx. However, if the device is required to operate independently for extended periods, then the SnapBack battery can be attached to increase operating time.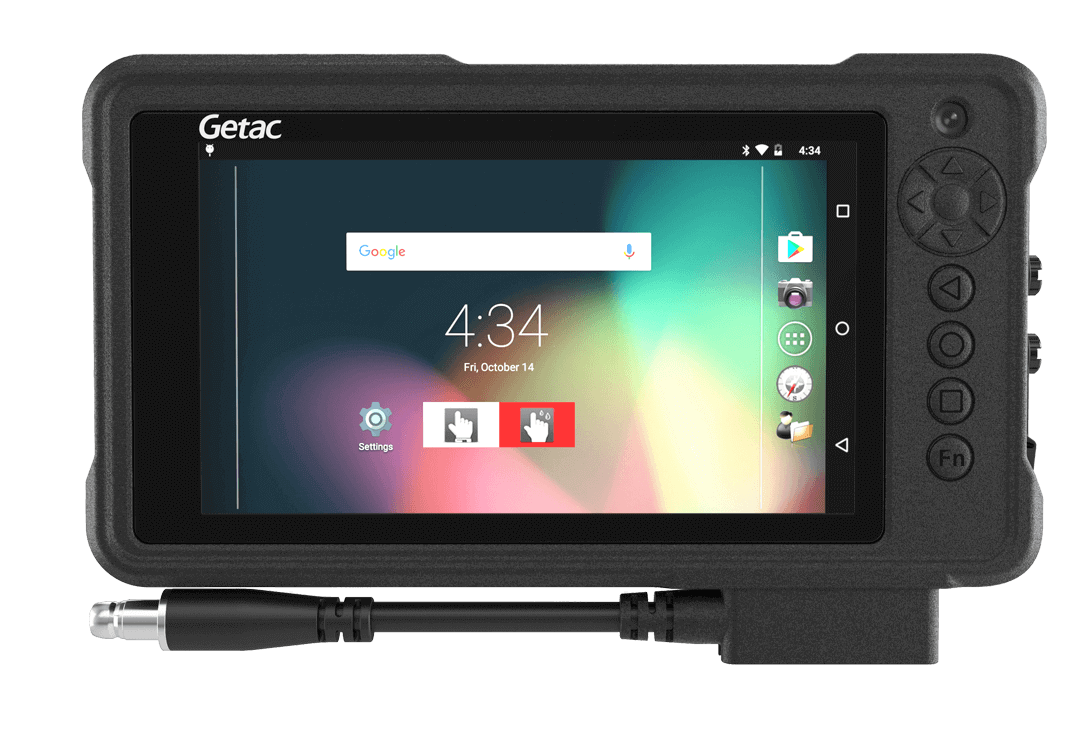 Android OS
Apps have changed the way we access and enter data remotely. Android OS makes it easy to build a custom app or use one of the top operating utilities available on the market today.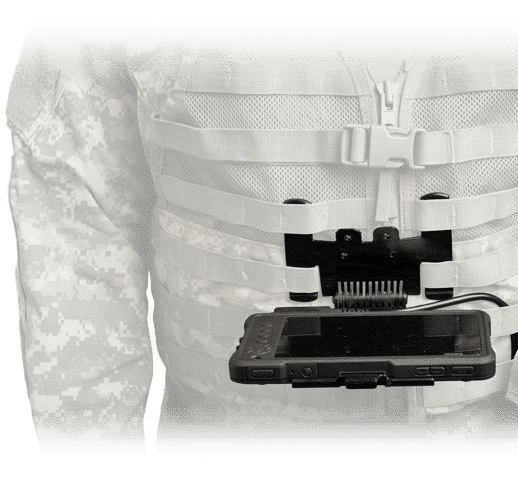 Flexible Mounting
The MX50 is fully interoperable out of the box with current and legacy soldier systems. The optional chestmount is designed to integrate with a standard issue MOLLE vest, providing handsfree carrying and ease of access.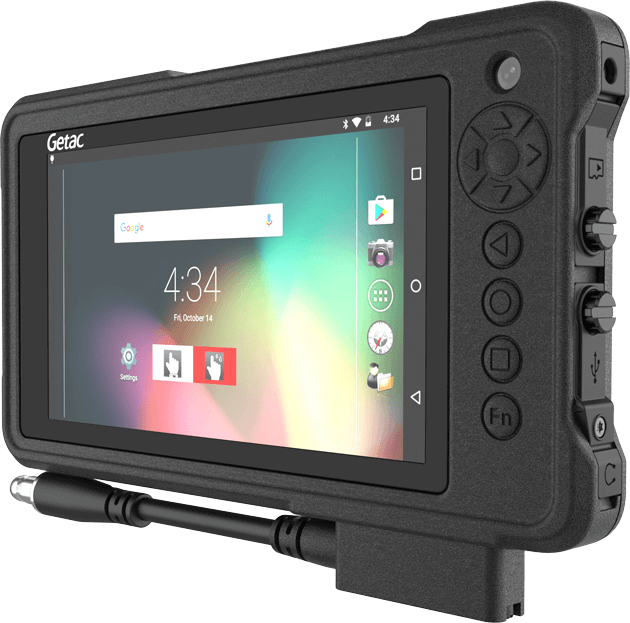 Built to Survive™
The MX50 is designed from the ground up to be rugged, certified to the highest military standards and tested by independent, internationally recognized laboratories, providing absolute confidence that it can survive in any environment.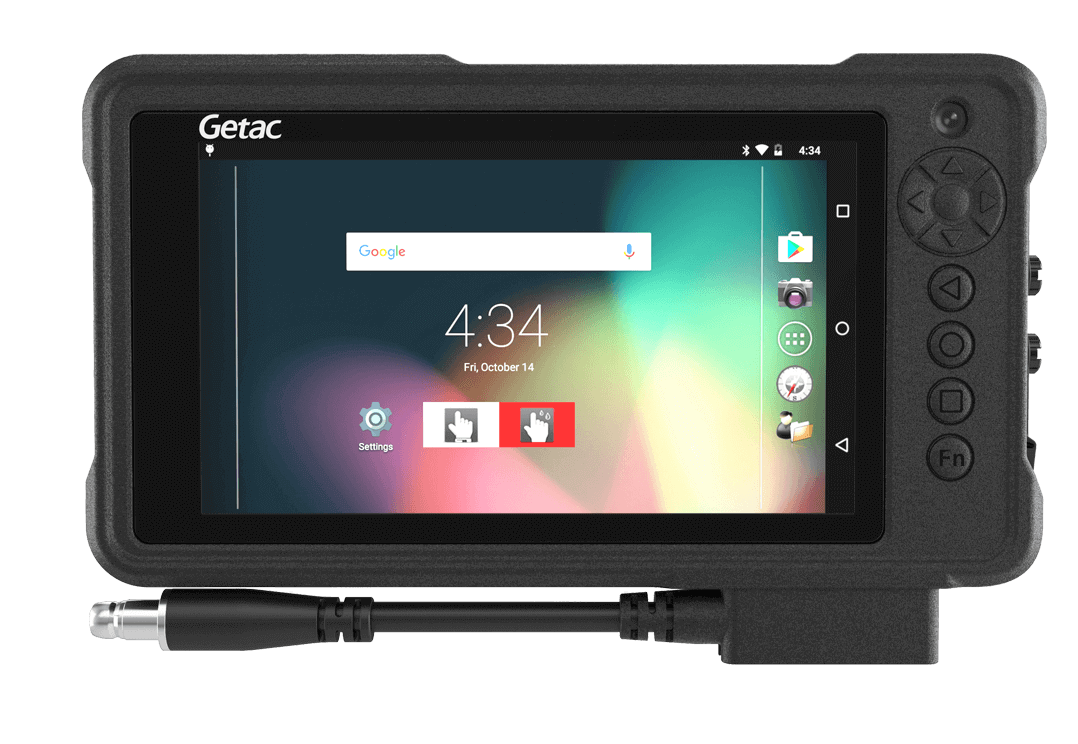 Platform Stability
Supporting the defense sector for over 25 years, Getac understands the importance of stability of lifecycle and configuration management. We cover warranty extensions beyond the standard 3 years, depending on project requirements. All of this ensures that the device delivers the stability your projects require.
Less Downtime When It's Crunch Time.
The MX50 is designed not to fail, but if it ever needs to be serviced, Getac offers unmatched coverage and support that will ensure that you get your device fixed and back on the job fast.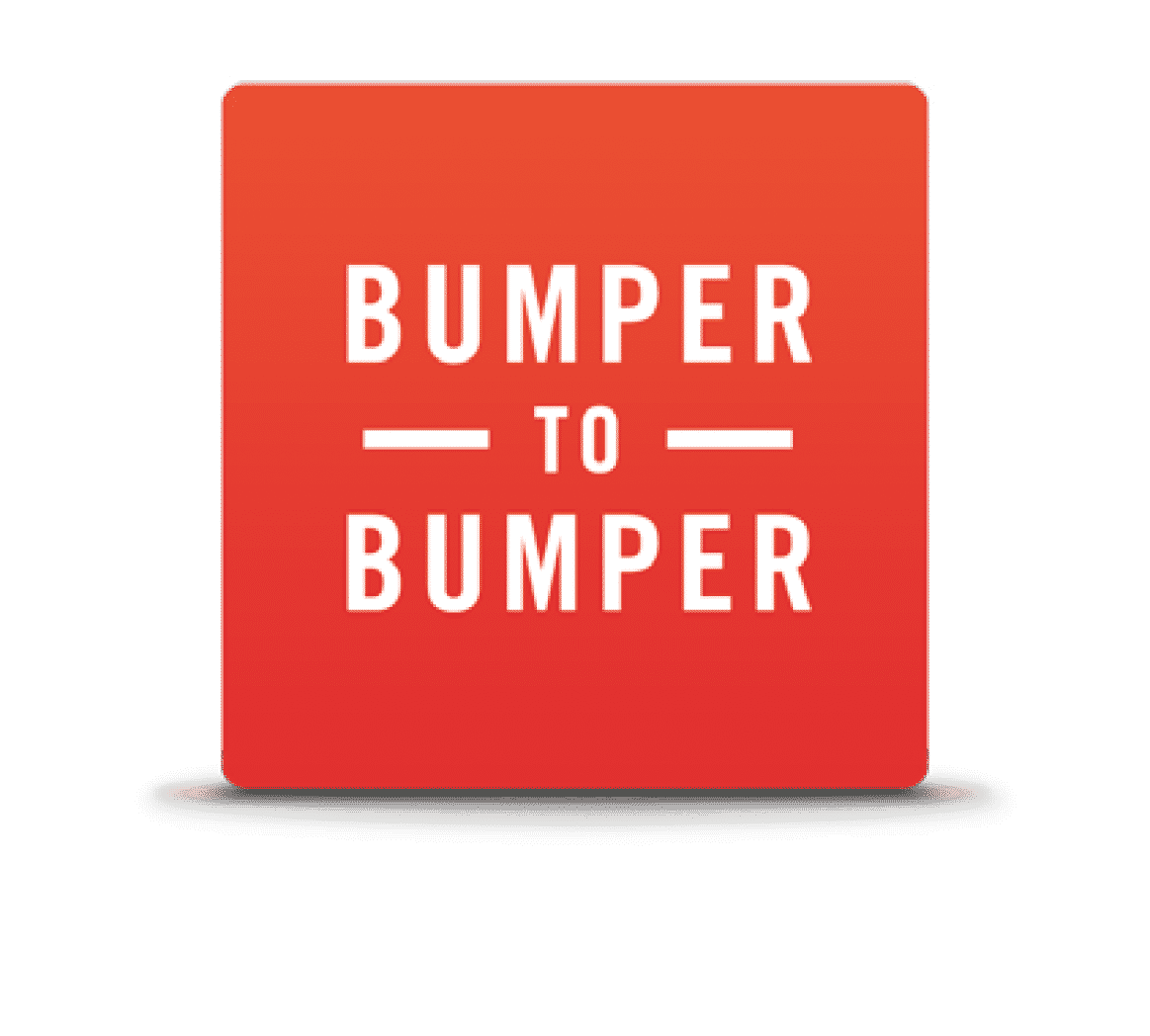 Nothing says quality like a manufacturer standing behind their product. We've designed the MX50 rugged tablet from the inside out to survive drops, shocks, spills, vibration and more. We're confident in our quality and that's why the rugged MX50 comes standard with a 3 Year Bumper-to-Bumper warranty. It's the peace-of-mind protection of knowing you're covered.2
Covers Everything
Getac's warranty includes all major system components.
Accidental Damage
Getac's warranty includes coverage for accidental acts and exposure to environmental conditions.
Genuine Parts
Getac's warranty repairs are carried out by expert technicians using Getac original production parts.
1 Requires optional filter.
2 MX50 comes standard with a 3-year bumper-to-bumper warranty. For full details of the warranty protection, see the Terms and Conditions.
MX50 Technical Specifications
Ruggedness
MIL-STD-810G Certified and IP67 Certified
Vibration Resistant
Drop resistant(26 drops from 5ft / 1.52m)
MIL-STD-461G Certified
Operating System
Android 7.1
Microprocessor
Intel® Atom®x5-Z8350 Processor
1.44GHz, burst up to 1.92 GHz
2MB Cache
Memory
2GB / 4GB LPDDR3
Storage*
eMMC 64GB / 128GB
Display
5.7" IPS TFT LCD HD (1280 x 720)
480 nits LumiBond® display with
sunlight readable technology
Glove-friendly capacitive touchscreen
Communications
Wi-Fi 802.11n a/b/g/n
Bluetooth (v4.0)
Dedicated GPS
Cameras
HD Web camera
8M pixels auto focus camera
Keyboard
10 buttons (Power, Restart, Screen Brightness,
Directional Keypad, Back, Home, Menu, Function
Key, Programmable Key 1, Programmable Key 2)
Expansion Slots
MicroSD x 1
Security Features
NIAP CSfC Certified
Power
Li-Ion battery (3.7V, 4200mAh)
Optional MIL-STD-461G AC adapter**
Dimensions and Weight
7.40" x 4.13" x 0.71" (188 x 105 x 18 mm)
0.88 lbs (400g)†
Temperature
Operating: -6°F to 140°F
Storage: -40°F to 160°F
Humidity: 95% RH , non-condensing
I/O Interface
Micro USB OTG x 1
Headphone out/Mic-in Combo x 1
Optional Rugged GlenAir Connector x 1, or
Optional Rugged AB Connector x 1
Software
Getac File Manager
GPS Utility
Getac Utilities
Google GMS
Warranty
3 Year bumper-to-bumper warranty standard††
Accessories
MX50 MIL-STD-461G AC Adapter
(Glen air connector) (24W) w/
US Power Cord
MX50 SnapBack Battery (17WH) MX50 SnapBack Battery (17WH) with Extended Tactical Vest Mount For SnapBack Battery)
MX50 SnapBack Battery Charger (5-Bay) (w/ 90W AC Adapter)
MX50 Tactical Vest Mount (For MX50
w/o SnapBack Battery)
MX50 Extended Tactical Vest Mount (For SnapBack Battery)
MX50 Multi-Bay Dock (10-Bay) (w/ 90W AC Adapter)
MX50 Hard Tip Stylus
Specification subject to change without notice.
* For storage, 1GB = 1 billion bytes; actual formatted capacity less.
** Battery performance will vary based on software applications, wireless settings, power management settings, LCD brightness, customized modules and environmental conditions. As with all batteries, maximum capacity decreases with time and use and may eventually need to be replaced by a Getac service provider. Battery life and charge cycles vary by use and settings.
† Weight varies by configuration and manufacturing process.
†† 3 year bumper-to-bumper warranty standard. For warranty terms and conditions visit www.getac.com
Information provided herewith is for reference only, available specification shall be subjected to quotation by request.
Copyright 2017, Getac, All Rights Reserved. Getac, the Getac logo and LumiBondTM are either registered trademarks or trademarks of Getac Technology Corporation in
the United States and/or other countries. All other trademarks are the property of their respective owners.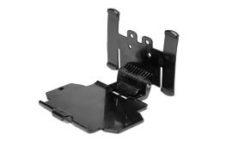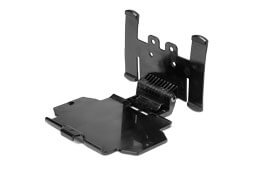 Molle vest compatible chest mount.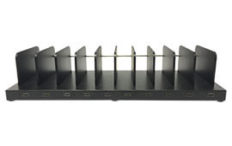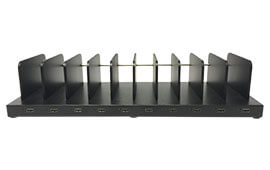 USB Charging Dock for 10 x MX50 devices.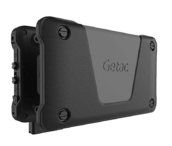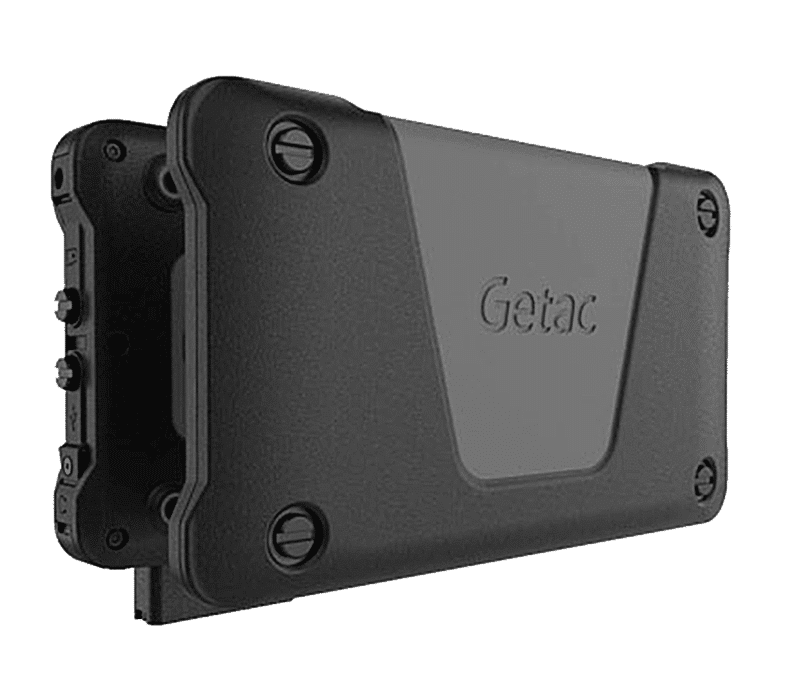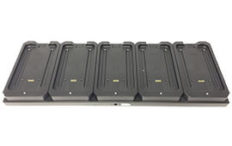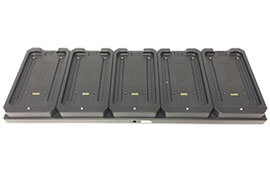 SnapBack Battery Charger (5 Bay)
5 Bay charger for MX50 SnapBack battery
Need a quote? Let's talk!