MINING
VIST Group uses Getac F110-EX rugged tablets to help protect miners across Russia from potential cave-ins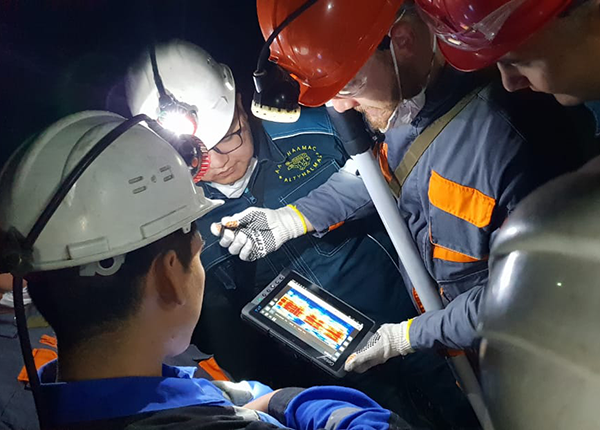 lighter than competitive solutions for greater mobility
Fast and accurate on-site analysis of rock integrity and stability
Uniquely suited for safe use in ATEX and IECEx Zone 2/22
Background
With mining accidents claiming thousands of lives a year, VIST Group has combined Getac technology with radar sounding systems to detect unstable rock structures and improve safety.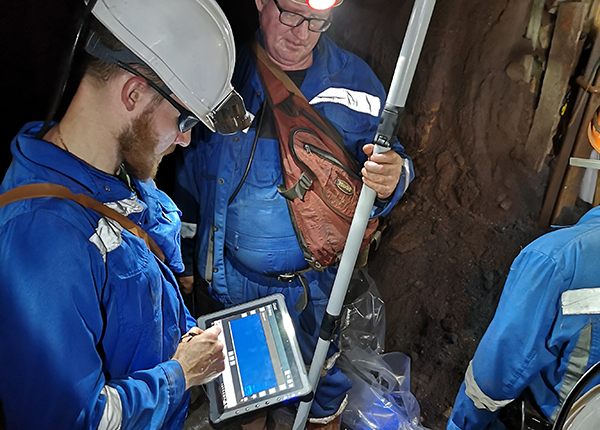 Challenge
As well as increasing safety for miners, VIST also needs to reduce false risk identification that leads to unnecessary remedial work and expensive interruptions.
Russia's access to the world's greatest reserves of minerals has made mining the country's second-largest industry after oil and gas.Despite investments in the sector, the domestic production of equipment has not kept up with demand. Soviet-era machinery is still a common sight in many significant mines, despite mining equipment not being under sanctions in Russia.Mining accidents result most commonly from the collapse of underground tunnels due to instabilities in the rock formation. Fractures may appear as cracks on the walls or ceiling of the tunnel, but in many cases, fissures can be hidden beneath the surface and remain undetected until it's too late.Traditionally, miners have relied on visual inspections to spot surface cracks. While conventional ground penetrating radar (GPR) has also been used, this technology is not always accurate or practical in mine environments.This lack of precision can have disastrous consequences if the risk is not detected early enough. It may also lead to costly interruptions to productivity and wasted preventative measures in cases of incorrectly identified risk.
Solution
VIST combined Getac rugged tablets with a radar sounding system to create a solution that quickly detects compromised areas of rock with pinpoint precision.
To enhance predictive analytics and workplace safety, VIST Group connected the fully rugged 11.6" tablet with radar technology designed by South African company, Reutech Mining. The result is a Sub Surface Profiler (SSP) system capable of detecting dangerous fractures in tunnel walls or ceilings quickly and accurately.Featuring a lightweight sensor that resembles a paint roller on a telescopic handle, the SSP can accurately scan rock up to 10 metres deep and transmit relevant data via Wi-Fi to the Getac F110-EX, which the operator carries in a backpack.Powered by an Intel® Core™ i7 processor, the F110-EX runs predictive analytics software that quickly turns data into a colourful 2D image of red, yellow and blue hues. The warm red and yellow colours denote safe areas of solid monolithic rock, while the cold blueish colours show hollow areas within the rock formation.If fractures are deemed dangerous, a work detail can be immediately dispatched to cordon off this section of the tunnel and reinforce weak walls or ceilings with support structures to prevent cave-ins.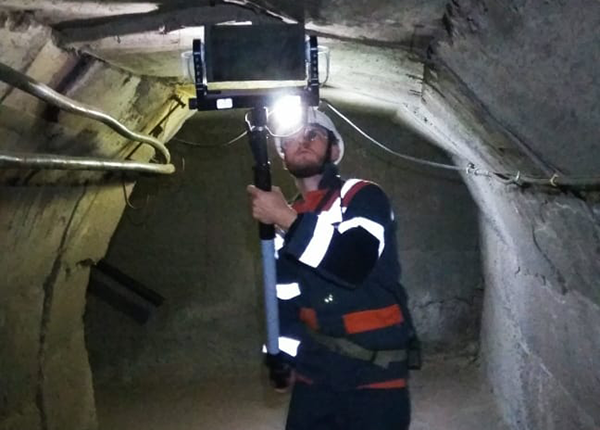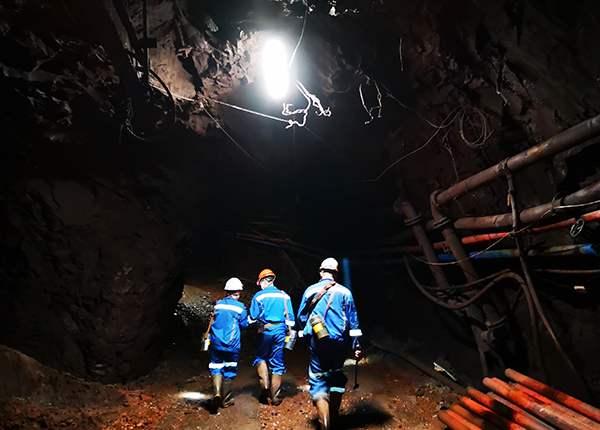 Benefits
The Getac F110-EX helps VIST Group improve safety by analysing the integrity of rock formations on-site.
Unlike other tablets, the Getac's advanced processor provides ample power to instantly turn radar data into 2D images. Without the need to carry data back to the office for analysis, issues can be detected faster and preventative measures implemented sooner.Due to ATEX and IECEx Zone 2/22 certification, the Getac F110-EX enhances safety in environments such as mines where dust or gases create the potential risk of explosion.The rugged design helps to increase durability and maintain productivity by protecting the tablet from bumps and drops.At just 1.49 kg, the tablet can be easily carried around by mining teams. Combined with the radar equipment, the total package designed by VIST Group is 78% lighter than traditional solutions.The dual lithium batteries will power through a full shift, and the inbuilt Wi-Fi removes the need for cumbersome cables to connect with the sensor.
Getac F110-EX delivers high-end, lasting processing abilities in an ergonomic and rugged package. Its durable body can withstand moisture, dust, extreme temperatures and drops which are common challenges in the underground mining industry without being bulky or heavy. The version we use comes with Intel Core i7 processors, so there's plenty of power here to quickly move through computation-intensive applications while increasing overall power efficiency, and a dual battery system means you can easily swap them out without having to pause, thus extending the work time of the solution. Reutech Mining SSP perfectly fits with Getac F110-EX rugged tablet in a package that provides incomparable real-time geotechnical risk management in underground mining.
Aleksei Medvedev
Head of Project, VIST Group
Founded in 1988, VIST Group is an international company in the field of development and implementation of information technologies for the mining and metallurgical industries. VIST provides fleet management systems for open pit and underground mining, robotic and tele-operated mining equipment, industrial safety systems and solutions for predictive analytics, etc. It has implemented more than 70 projects for leading mining companies around the world. In 2018, VIST became part of the Finland-based AI and IIoT solutions developer ZYFRA Group.
Explore the solutions which are helping VIST Group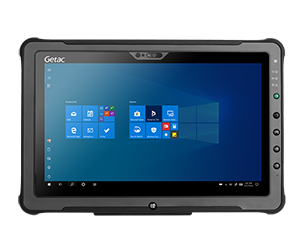 F110-EX Fully Rugged Tablet
The Getac F110-EX ATEX certified fully rugged tablet brings powerful computing capabilities to Zone 2/22 hazardous environments.
Have any questions? Talk to us.