Railroad Management, Airport Management, Port Management, Long-haul Delivery Fleet Management, Warehouse Materials Handling
Why do transport, logistics and warehousing professionals choose Getac?

Natively Rugged
Getac's solutions are inherently rugged, built from the ground up to thrive in all weather conditions and easily withstand drops up to six feet and knocks for the challenges on the road. Getac products are manufactured and certified by international third parties to MIL-STD 810H and up to IP67 standards, and are built from independently verified and tested components.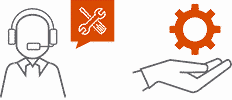 Engineering and Support
Getac delivers class-leading engineering services and customer support, ranging from regular security patches and software updates, to the provision of API and SDKs, software imaging, product kitting, joint development of docking, and bespoke T&L vehicle equipment.

30+ Years of Experience
Getac has over 30 years of rugged innovation, with USD 987M sales revenue in 2020. A key subsidiary of MiTac-Synnex group, Getac provides a full range of cost-effective commercial off-the-shelf (COTS) solutions for the transport and logistics sector.

Industry Leading Services
Getac offers a industry-leading warranty (bumper-to-bumper) on our products for a minimum of 3-years*, which includes accidental damage. Our devices are serviced in our own services centres supported by key partners such as DHL, ensuring your products are back in your hands as soon as possible. For minor repairs, Getac's Self-Maintainer Programme lets customers opt to have replacement parts shipped directly to them.
* Semi-rugged products require service upgrade

Excellent TCO
Getac computers deliver excellent total cost of ownership (TCO), with one of the lowest average failure rates in the industry and an industry-leading three-year warranty that covers accidental damage with our Bumper to Bumper service as standard. Our rugged and durable products work as hard as you do, with extensive product lifecycles to maximise your investment and ensures minimal disruption through technical redundancies or unforeseen IT failure.

Fully Integrated Eco-Solutions
We work closely with our partners to deliver a fully integrated eco-solution that includes excellent hardware, mounting kits, mobile power supplies, security and connectivity software, for complete peace of mind.
Trusted Globally
A few of our favourite success stories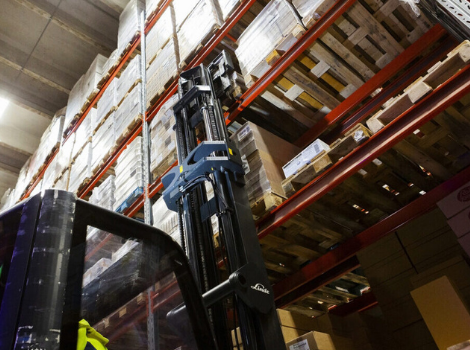 KWH Freeze
KWH Freeze is the largest frozen storage provider in Finland and conditions can be extremely challenging for IT equipment, particularly in the warehouse where a temperature of -23° Celsius is maintained.
Getac's B360 fully rugged laptop delivers all the power and rugged reliability that KWH Freeze requires in a compact and lightweight form factor. Market-leading processing power and connectivity offers optimum productivity from anywhere in the warehouse, while MIL-STD-810H, MIL-STD-461G and IP66 certifications mean it can easily withstand the cold temperatures found in the warehouse.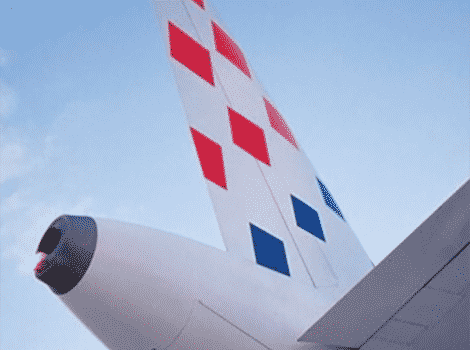 Croatia Airlines
Reliable and rugged, the Getac F110 enables efficient monitoring and rapid completion of aircraft maintenance in all weather conditions, resulting in a safe, smooth, and well-organised airport service. The device has also helped Croatia Airlines optimise its maintenance and repair services, increasing overall business productivity and efficiency.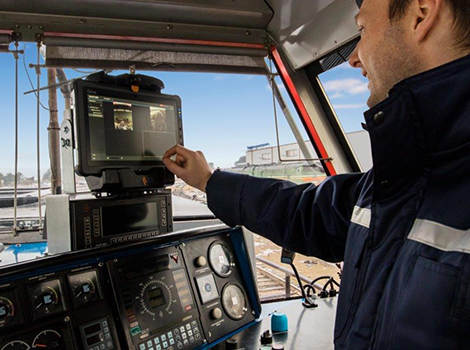 Lithuanian Railways
Lithuanian Railways, a national railway company, installed a Getac F110 in each of its locomotives. Real-time imaging on the F110 gives the operator much better visibility than was previously possible, ensuring greater work precision and drastically reducing the chance of accidents.
Productivity is boosted by the multifunctional fully rugged tablet because it can replace traditional tools such as pen and paper. Lithuanian Railways is greatly satisfied with the results. They see digitalization as the optimal way to improve efficiency and safety throughout their railway network.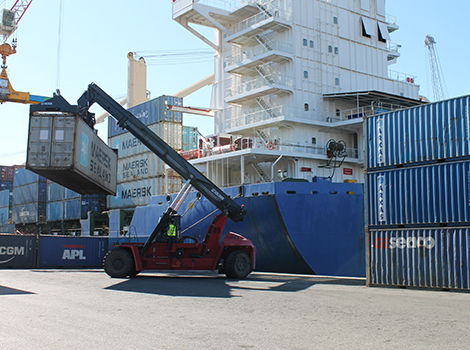 Spinelli
The Genoa based Spinelli Group is the leading Italian provider of port and intermodal transport logistics solutions; it needed to find a rugged and reliable solution to manage the information flow digitising process between the port terminal and Head Office.
The F110 tablet installed in the reach stackers on a dock station, and the T800 provided to operators with a support belt so they can work hands-free, along with the software solution developed in-house by the Spinelli Group, have simplified and sped up data reception and transmission methods from the port area to the Group's headquarters, and vice versa.
Need a quote? Let's talk!