Why do leading companies in the natural resources sector choose Getac?

Natively Rugged
Getac's solutions are inherently rugged, built from the ground up to thrive in extreme weather conditions and easily withstand drops up to six feet and knocks for the challenges on the road. Getac products are manufactured and certified by international third parties up to MIL-STD 810H, up to IP67 standards, ATEX explosive conditions and are built from independently verified and tested components. Getac offers legacy peripheral support as an optional feature.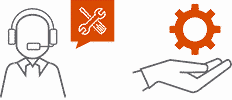 Field Application Engineering Support
Our customers benefit from comprehensive engineering services and customer support. Services include system integration and compatibility testing with your applications (including help with verification), joint development of docking solutions, software imaging and after-sales support.

Globally Trusted
Our products are built to an outstanding level of quality. Our deep knowledge, original designs and uncompromising standards are why we're trusted by many of the world's leading companies. It goes without saying that we use our products in our own facilities too.

Industry Leading Services
We offer the industry-leading warranty (bumper-to-bumper) on our products for a minimum of 3-years*, which includes accidental damage. Our devices are serviced in our own services centres, ensuring your products are back in your hands as soon as possible. For minor repairs, our Self-Maintainer Programme lets you opt to have replacement parts shipped directly to you.
*Semi-rugged products require service upgrade

Product Longevity
Margin is tight and downtime is expensive, which is why we practice strict product lifecycle management, minimise system platform changes and control migration to new generations. Our devices are designed with standard mounts and docking systems for backwards compatibility, and are 2.9 times less likely to fail than consumer devices*, resulting in excellent total cost of ownership (TCO) for you.
*Source: VDC Research 2018

Cutting-edge Technologies
We use cutting-edge technology in our products. Our wide range of rugged commercial-off-the-shelf devices integrate smoothly with specialist systems and software for efficient operations and improved productivity. Products are extensively tested and certified for their intended use, including operation in ATEX environments where specified.
Trusted Globally
A few of our favourite success stories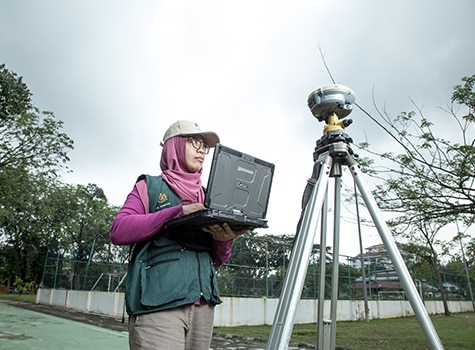 The Department of Survey and Mapping Malaysia (JUPEM)
The Department of Survey and Mapping Malaysia often sends field agents to conduct topographic surveying and mapping work, which is critical for the country's development planning. Getac V110 rugged computer combines mobility, efficiency and safety. It features fast and precise GPS positioning, long-lasting battery life, display clarity under sunlight, certified dust and water resistance, wide operating temperature range and quick transformation from notebook to tablet, fully supporting surveyors working in the office or on the move.
JUPEM surveyors are able to complete their field assignments in extreme environments, delivering robust performance in a rugged package.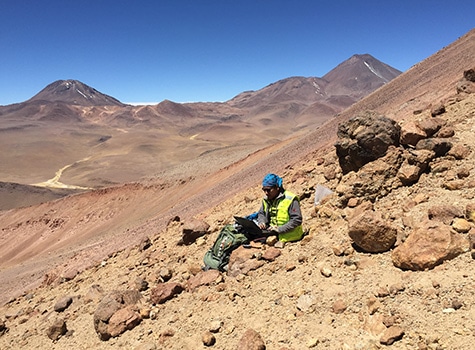 EMSA-Codelco
Exploraciones Mineras Andinas SA (EMSA), a wholly-owned subsidiary of Chilean state-operated copper mining company Codelco, is in charge of mineral exploration and mine management throughout different regions. Getac Fully Rugged Tablet F110 featuring a wide operating temperature range between -21°C and 60°C copes with extreme conditions and provides optimal display clarity, enabling EMSA professionals to carry out challenging tasks.
Getac Fully Rugged Tablet F110 provides optimal display clarity, allowing field workers to be completed more efficiently while keeping costs at bay.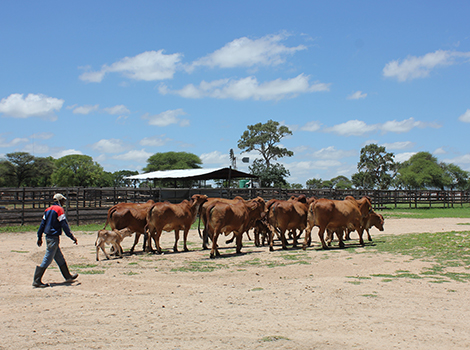 Botswana Ministry of Agricultural Department
With the Getac S410 laptop, Botswana develops one of its most important exports, beef. The Department of Veterinary Service's inspectors use RFID scanners connected to the S410 to read the cows' ear tags, granting them access to the animals' complete ownership and vaccination records. The S410 is also linked to Botswana's National Database, granting the Ministry oversight of the livestock industry.
Getac S410 balances performance and mobility with rugged protection to help the inspectors complete their mission, even when working in the hot, dry, and dusty environment that is typical of an African ranch.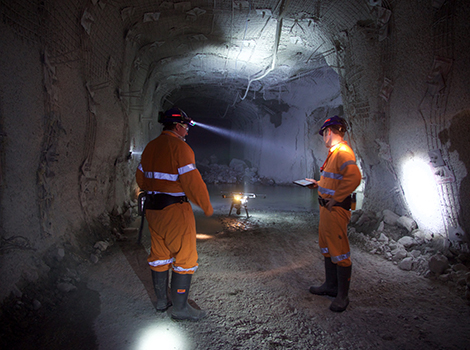 Emesent
"Safety and operational hazards at workplaces are important factors for mining companies, and we want to supply them with a comprehensive solution that not only enables them to operate but also improves efficiency without hassle. Harsh conditions in mining meant that we needed a device that was rugged enough and able to complement our smart mobile scanning unit. That is why we selected the Getac V110. Its ability to convert from laptop to tablet provides users the flexibility of both options. We also appreciate its hot-swappable dual-battery feature that enables users to process the LiDAR data underground regardless of whether they have access to power." Dr. Stefan Hrabar, CEO and Co-Founder of Emesent
Need a quote? Let's talk!