Mining Safety Inspections
A collapsed mining shaft or an injury on the job site can bring your entire production to a halt. Luckily, mining safety technology has continued to evolve, and our Getac rugged devices thrive in high pressure and high-risk environments. Inspections completed with detection systems driven by Getac solutions robust Intel® Core™ vPro™ processors can improve mine performance and flag potential issues. Moreover, Getac's rugged solutions can be combined with other solutions to resolve industry-specific challenges making our solutions ideal for the mining industry.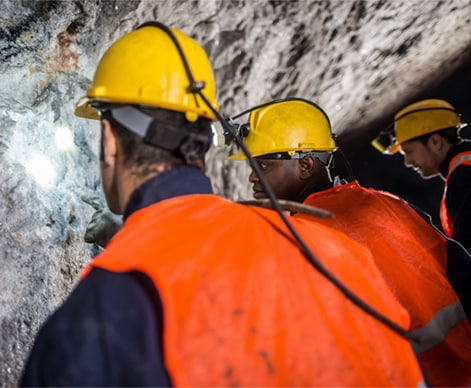 IoT Solutions in Mining Safety: Real-time Geotechnical Risk Management
Dynamic decision making to improve mine safety has been made easier with Getac solutions. Our fast and powerful WiFi and Bluetooth send real-time inspection data, including predictive analysis, immediately to management. This allows for potentially dangerous areas to be swiftly cordoned off and reinforced to prevent cave-ins and protect your workers. The powerful processing speed of our rugged devices has the revolutionary ability to turn radar data into 2D imaging quickly, which enables informed decisions to be made immediately to improve mine safety.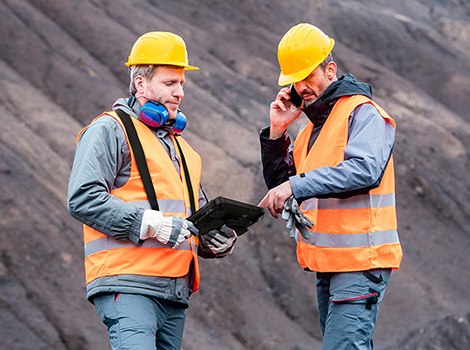 Mining safety equipment built to handle the unexpected
Getac is proud to offer solutions that cover a full range of ATEX, IECEx, ANSI, Zone 1 – Zone 2 certifications, able to work in hazardous areas. Our devices run on the Windows 10 operating system, conveniently ready to address both functional and operational challenges that may arise. Certified up to MIL-STD-810H and IP67, Getac solutions are safe to use in volatile and dusty environments, are vibration and drop resistant, and can operate in extreme temperatures ranging from -29°C to 63°C. Rated up to 95% RH non-condensing, our solutions are rugged enough to withstand an intense day.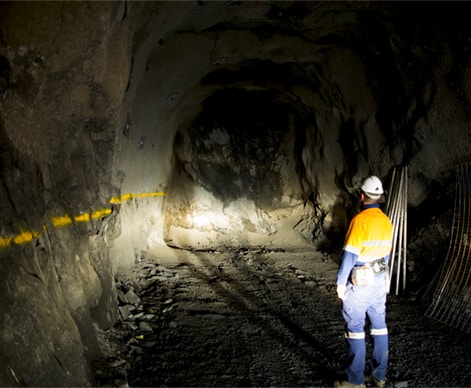 Compact and powerful mining safety technology
Carrying heavy gear in the elevator shaft as you head down into the mine or while working kilometres beneath the earth's surface isn't ideal. Still, the equipment to keep you operational doesn't need to be heavy. Getac solutions are thin and light while remaining rugged enough for a day in the mine.
Our configurable devices will improve the safety of your crew. Whether that is the F110, which is about the size of a piece of paper with an 11.6" screen, or a ZX70 which can easily be held in one hand with its arc case and 7" IPS display. Additional accessories, including harnesses, straps, and handles make it easy to carry our devices with you on the job.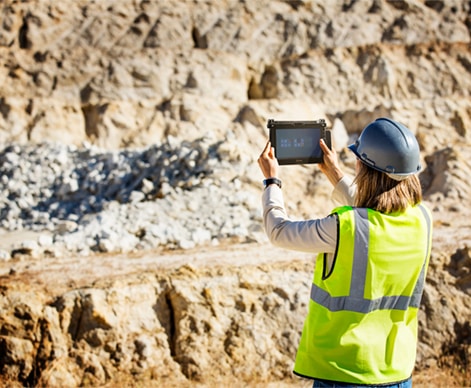 Mining safety rules and regulations always accessible
Inspecting mine shafts is critical to ensuring the safety of your workers and the uninterrupted production of the mine, leaving no time to stop and charge a device. Mining safety documents and the code of mining regulations will always be at your fingertips with Getac solutions dual hot-swappable batteries, which allow you to start your shift with extended battery life. If one battery starts to run low, replace it with another without ever shutting down or logging off.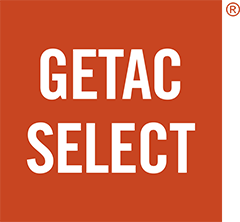 What is "Getac Select® Solutions?"
As a leader in providing rugged mobile solutions in the industry, we listen to customers and want to take our Customer Experiences to the next level. We understand the challenges in your daily business and the frustrations you may have while selecting suitable solutions to achieve your business objectives or solving these challenges. To further separate Getac from the competition, Getac now offers a comprehensive Industry solutions program, called "Getac Select® Solutions". With our years of industry knowledge and experience, and combined with our successful deployments to our customers globally, "Getac Select® Solutions" shortlists the most appropriate solution options for you to choose from.
Need a quote? Let's talk!