IT TAKES COLLECTIVE EFFORT TO IMPROVE WORKPLACE SAFETY & HEALTH
While occupational safety and health (OSH) remain a key organisational concern, seamless collaboration across organisation is one of the most effective approach to further employee well-being today, and this reflects the core of Getac Select® Solutions, a coalition of rugged computing devices, accessories, software, and services, designed to be part of your team, helping you reach your most important goal - physical and mental wellness.
How do companies, especially those in high-risk industries create and ensure safer, healthier working environments to protect both their workers and their business? This year, we dive into the current trends in OSH, as well as best practises and a look ahead into tomorrow's OSH landscape. Scroll down to learn more!
TOP OCCUPATIONAL SAFETY & HEALTH FINDINGS TO LOOK OUT
1. & 2. International Labour Organization (2023) ; 3. Workplace Safety Market Report (2022); 4. European Commission (2022) ; 5. European Agency for Safety and Health at Work; The National Institute for Occupational Safety and Health (2022)
INDUSTRIAL SOLUTIONS - THE MISSING PIECE TO CREATING A SAFER, HEALTHIER WORKPLACE
The latest Workplace Safety Market Report shows that the global OSH market is projected to double from US$14.2 billion in 2022 to US$26.7 billion by 2027. It is clear that companies are willing to invest more for enhanced workplace safety and health, but how exactly can high-risk industries foster better OSH practises with industrial solutions? Find out more from our industry experts below.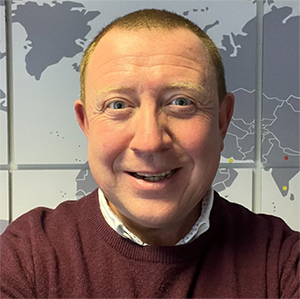 Tom Baldwin
BUSINESS DEVELOPMENT MANAGER, GETAC UK
With over 20 years of experience in rugged technology, software and IT, Tom Baldwin expects more companies that are engaged in heavy industrial and other demanding, dangerous work will move from off-the-shelf consumer-grade technology to industrial tech for their workers, to avoid slowing workers down and even putting them at risk.
According to Baldwin, industrial technology is more than just rugged devices, it is a total solution that combines of rugged computing devices, software, accessories and professional services in a purposeful range of specifically tailored solutions. High-risk industries can further OSH and improve work efficiency with the powerful features such as highly readable screen, stable connectivity, and comprehensive certifications. Furthermore, with the solutions fully equipped with warranty and prompt customer services, frontline workers can focus on their tasks with a peace of mind.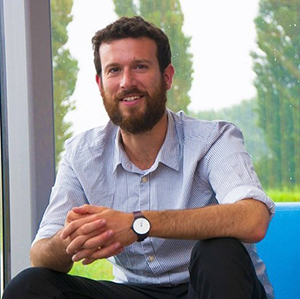 Dr. David Greenberg
Founder, EAVE
Dedicated his career to the field of hearing and deafness, Dr. David Greenberg founded health-tech company Eave to design, manufacture and distribute the world's first smart ear defenders with integrated noise monitoring. As a former clinical audiologist, Dr. Greenberg recognises how industrial solutions can protect over-exposed workers, adjust working methods, and remove noise hazards at source.
The combination of Getac's powerful rugged mobile computing with Eave's lightweight and durable hearing protection system protects industrial workers from the long-term health impact of noise exposure. The solution also protects businesses from the legal and insurance liabilities of occupational noise. Ultimately, with the right technology, it is possible to end the isolation and loneliness that comes with hearing loss.
*Any collaboration between Getac Technology Corp and Eave is currently available in EMEA only.
LOOKING FOR LATEST OSH TRENDS & BEST PRACTICES? THIS WEBINAR GOT YOU COVERED
According to the findings from IDC FutureScape 2023, by 2024, companies offering frontline workers democratized access to digital collaboration, process automation, and similar tools will see a 20% increase in revenue due to improved productivity. It is evident that with the right digital tools and purpose-built hardware, high-risk industries could enhance OSH while improving business agility in a dynamic market.
As empowering employees continues to be a top priority for business today, Getac joins industry experts from health-tech company Eave and global market intelligence firm IDC to discover the current trends and best practices in the workplace safety and health landscape.
Watch this webinar today to find out:
Latest statistics, IDC essential guidance and evolving trends on OSH
Why industrial technology is the missing key to OSH
The importance of PPE (Personal Protective Equipment) and rugged total solutions
Technology adoption a critical component in high-risk environments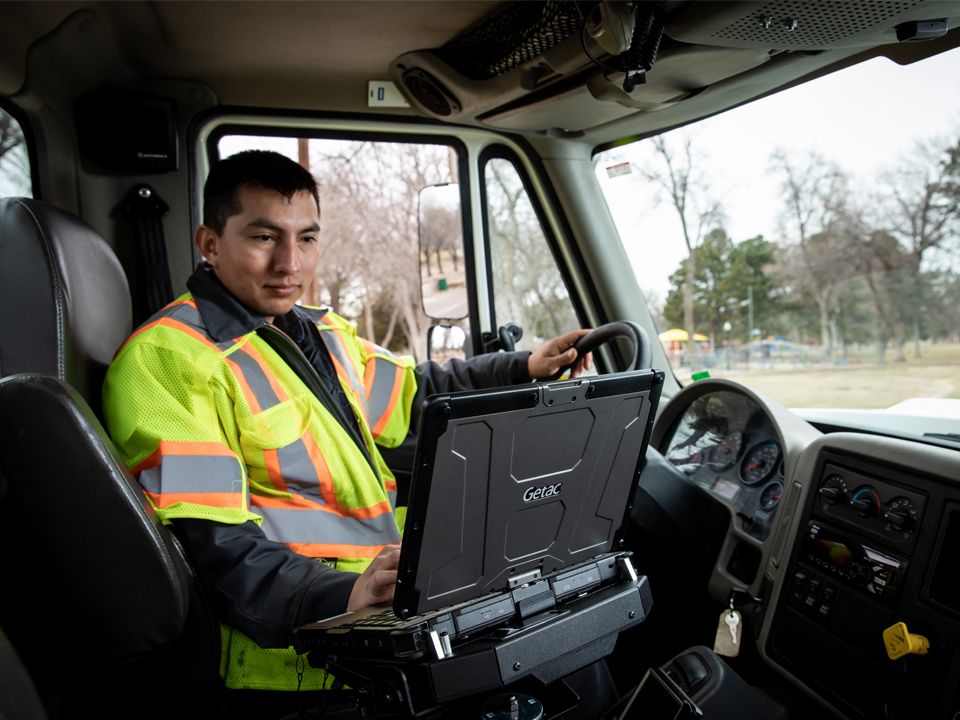 The International Labour Organisation (ILO) attributes close to three million deaths each year to workplace accidents or illness. For the sake of its employees and its own health as a business, it is vital for an organisation to do everything in its power to maximise OSH at the workplace. Find out the latest OSH top trends and best solutions from Tom Baldwin, Business Development Manager of Getac UK, exclusively on Industrial Safety and Hygiene News.
INSPIRATIONS ON HOW TECH CAN FURTHER WORKER WELL-BEING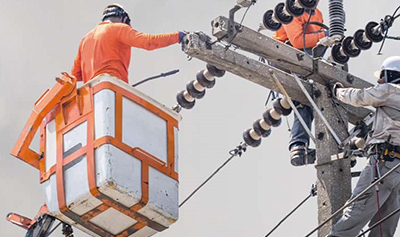 2022
YOUR SAFETY
YOUR SUCCESS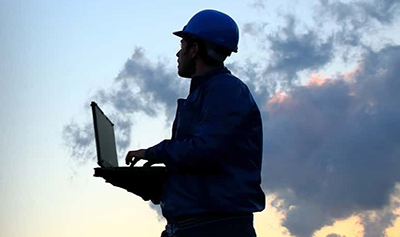 2021
UNSUNG
HEROS