Working in public safety has never been easy, but in recent years law enforcement has been tasked with solving problems outside the traditional scope of policing. "At the same time, public scrutiny has increased–and with it, the pressure from local and national stakeholders to solve societal problems quickly and well," wrote Phil Keith, the director of the Office of Community Oriented Policing Services (COPS) in a recent report. It is more important than ever that your department runs smoothly and efficiently. Here are a few things to consider while you protect and serve.
Data Systems and Technology
There has been a lot of research published recently on best practices when it comes to law enforcement. A focus on community policing, de-escalation, early intervention, and crisis intervention are just a few of the critical areas in modern policing. Still, there is one thing that ties all aspects of modern policing together: technology.
"Although each of these [modern policing] issues is addressed separately, in practice, they are intimately intertwined," according to a study recently released by COPS. "Good data underpins all of these topics and is critical for problem-solving, intervening in potential problems before they occur, and enhancing transparency to demonstrate the department's credibility and earn community trust."
Yet, technology can be overwhelming for law enforcement for two reasons: 1.) there are so many options to choose from, and 2.) the amount of data those solutions collect is immense. COPS has come up with a few things to consider in order "to succeed in using data effectively in law enforcement:"
Create a strategic plan for which technology to adopt–and when:
Identify what data to capture, why it is being captured, and how it is being captured
Integrate new data or systems with the old
Analyze the available data
Ensure policies and procedures are updated and consistent with legal requirements and industry practice
Fund and procure new technologies
Share information with a variety of stakeholders, including other law enforcement or intelligence agencies as well as community members
Adopt security policies and controls that protect against accidental and malicious compromise
Ensure individual right to privacy and civil liberty protections
Getac Video Solutions is proud to provide complete hardware and software solutions for law enforcement that address common police technology issues. The Getac Enterprise Data Management solution gives law enforcement the ability to quickly identify operationally relevant information, communicate with the personnel responding, and receive real-time data from the incident. Our rugged and integrated body-worn cameras and in-car cameras are built with law enforcement in mind and are backed with sophisticated software that keeps your law enforcement agency connected and protected.

An Automated Future for Law Enforcement
While policing will always require a human element, automation is already making a big difference for law enforcement officers. For example, instead of requiring an officer to turn on their camera when they leave their vehicle, technology can turn on the camera when they open their cruiser door. Automating these repetitive tasks allows officers to remain focused on the task at hand, and provides more time to do other necessary work.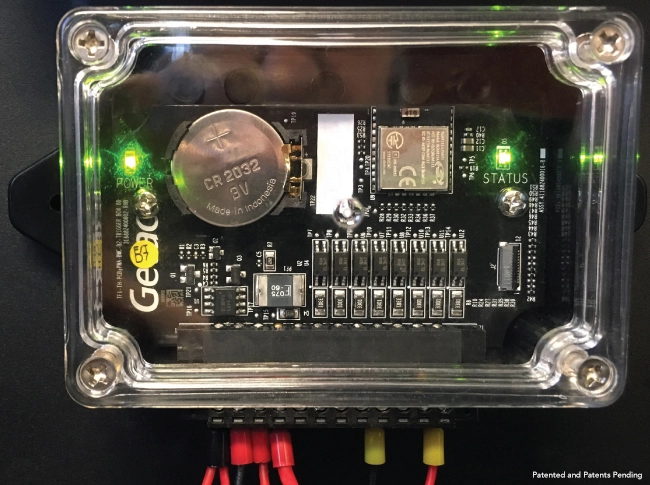 Getac Video offers several solutions with automated responses already available thanks to a small device, the trigger box, which receives input triggers and sends out commands. The VRX-20 DVR can determine when a police vehicle has been in an accident and can trigger cameras to record the seconds leading up to the crash and the response. Our body-worn camera can be set up to automatically turn on when a car door opens, while our in-car ZeroDark™ HD Cameras can be configured to turn on when the light bar is activated. These solutions allow officers to focus on the task at hand, without stopping to turn on a camera during a critical moment.
Effective Sharing of Law Enforcement Information and Intelligence Data
The advancement of technology has created a tremendous influx of information for police departments. This data can describe crime patterns and criminal behavior or be used as evidence and ultimately convict or acquit the accused. However, a majority of data collected in departments remains inaccessible for other agencies, even those in neighboring towns, cities, or counties.
"The effective sharing of information and intelligence data among law enforcement agencies has long faced challenges, whether from disparate systems, parochial unwillingness to share, or federal, state, and local laws and regulations that hinder or prohibit sharing," according to a study published by COPS. The solution, they say, is "a mutual understanding and acceptance of Criminal Justice Information Services (CJIS)."
CJIS is not only a division of the FBI but also a set of rigorous law enforcement policies and procedures (found here) designed to protect sensitive data. When an agency meets the CJIS requirements, the ability to share information with other law enforcement officers who are also in compliance can make fighting crime and gathering intelligence easier while also "reducing legal and bureaucratic obstacles."
The capability to make that information available to personnel in the field with rugged tablets and handheld devices with secure connectivity "has greatly expanded the availability of real-time information to personnel in the field," according to the study. That real-time data provides police situational awareness, which can be critical for officer safety.
Getac Video is CJIS compliant, and proudly partners with Microsoft Azure, a CJIS compliant secure video cloud storage solution. We have a scalable and customizable end-to-end evidence management solution that is built to help your agency serve.