Fire and Rescue: Critical Awareness
When it comes to fire service situational awareness, Information is essential. Using Getac's devices to access intelligence, including building information, material information, and toxic information, and floor plans, puts life-saving and real-time data into the hands of those who need it most.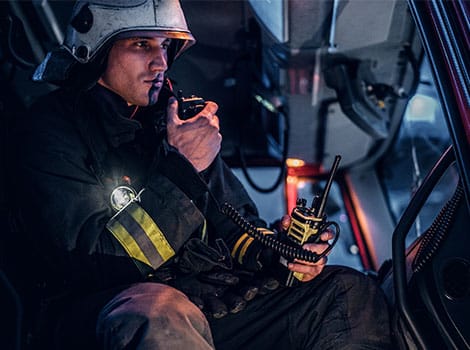 Reliable connectivity for critical on-scene communication
Live fire incidents can change in an instant, making constant communication imperative for firefighters' safety and overall critical awareness. Getac's solutions offer both 4G LTE WWAN and fast, powerful WiFi to ensure consistent and quick connectivity. Remaining connected to the fire command center also allows your crew to access the fire incident action plan, which provides previously gathered intelligence to improve firefighters' critical awareness.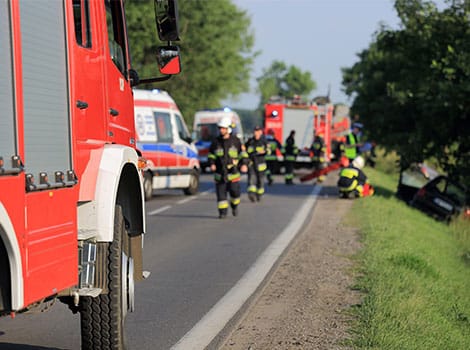 Mobile and rugged
When you are on-scene, worrying about your technology should be the last thing on your mind. Getac has built rugged devices that can withstand transit vibration and bumps and are durable enough to tolerate tough on-scene activity. Independently tested and certified up to MIL-STD-810H, IP67 and MIL-STD-461G standards, our tablets can handle rain, dust, drops, and extreme temperatures.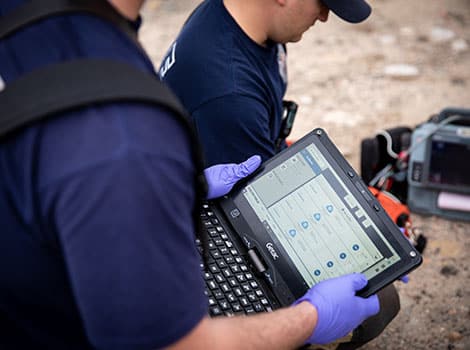 Securely access fire safety data
Critical information–such as floor plans and building codes–allow firefighters to be alert in their surroundings, yet that information often needs to remain secure. Getac tablets provide industry-leading security with a variety of built-in and optional security features. Ensure your data is safe with Windows 10 security features, multi-factor authentication, OPAL 2.0 SSD, and Trusted Platform Module (TPM) 2.0. For additional security and peace of mind, the option to add a fingerprint reader is available, in addition to a smart card or HF RFID, as well.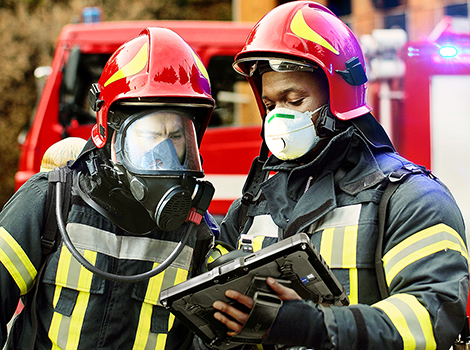 Bring information on-scene
Critical awareness requires quick and easy access to information at all times. Using a wide variety of handles, straps and harnesses, Getac devices can adapt to virtually any environment. Weighing just a few pounds, Getac solutions are lightweight yet durable and rugged enough to work alongside you in critical environments.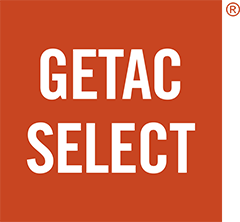 What is "Getac Select® Solutions?"
As a leader in providing rugged mobile solutions in the industry, we listen to customers and want to take our Customer Experiences to the next level. We understand the challenges in your daily business and the frustrations you may have while selecting suitable solutions to achieve your business objectives or solving these challenges. To further separate Getac from the competition, Getac now offers a comprehensive Industry solutions program, called "Getac Select® Solutions". With our years of industry knowledge and experience, and combined with our successful deployments to our customers globally, "Getac Select® Solutions" shortlists the most appropriate solution options for you to choose from.
Need a quote? Let's talk!