BUILT FOR THE EXTREME
Take advantage of the latest in rugged laptop innovation combined with robust engineering certified to face challenging conditions.
Getac offers rugged laptops that provide mobility and hazard protection beyond typical computer laptops. These heavy-duty laptops are designed to withstand everyday bumps and drops and perform in hazardous environments, enabling them to keep factory floors, public safety, and field services operating easily. Our selection includes a wide array of tough laptops that can withstand rain, dust, shock, vibration, and other hazards, all while maintaining reliable connectivity and security.
Explore our rugged laptop selection below.

BEYOND EXPECTATION
Getac devices have one of the lowest failure rates in the industry and because of that we offer our 3 year Bumper-to-Bumper Warranty cover as standard.
* If your work relies on uptime, you can rely on Getac.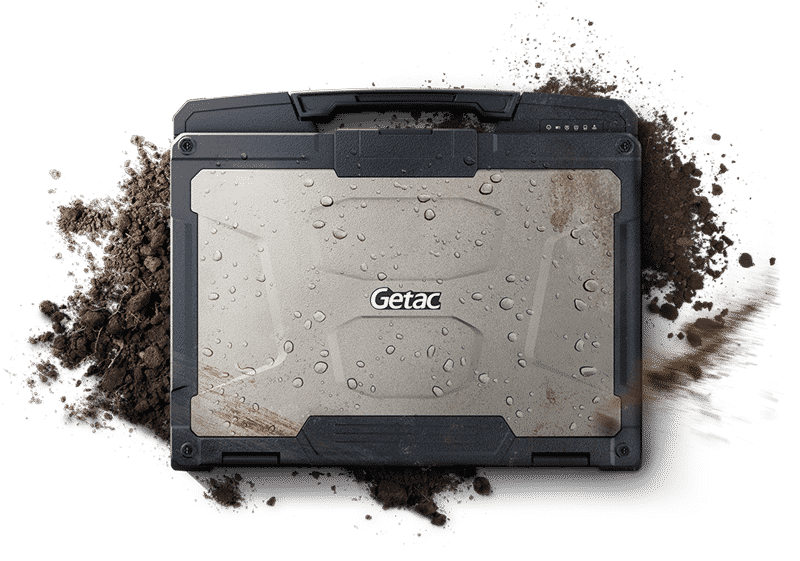 INNOVATION WITHOUT COMPROMISE
Our company has a track record of innovation in rugged technology spanning over 30 years. Through collaboration with our customers and partners, we strive to develop and deliver Getac Select Solutions tailored to meet end-user's needs, even in challenging conditions, ensuring peak performance at all times.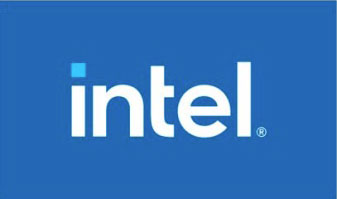 Latest Intel® Technology
Our latest rugged laptops are built to perform, featuring powerful Intel® Core™ processors, superfast flash storage, high-performance graphics, and an exceptional battery life to keep you going longer.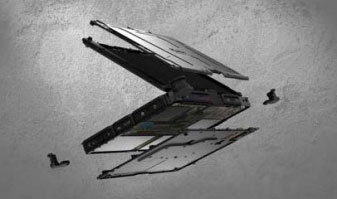 Material Innovation
Getac designs and manufactures its rugged laptops down to the chassis. Our expertise in magnesium alloy and impact-resistant polymer manufacturing allows us to build durable laptop models. These models, synonymous with the idea of a sturdy laptop, can withstand drops, bumps, and other impacts while remaining lightweight and mobile.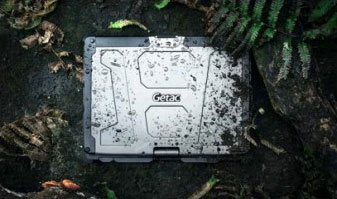 Extreme Environments
Adapting to various work environments is critical, from freezing cold to boiling hot even. Products like our B360 Pro laptop come are engineered to work in some of the harshest environments with MIL-STD-810H, MIL-STD-461G and IP66 certification, allowing them to operate in extreme weather from -20°F to 145°F. (-29°C to +63°C ).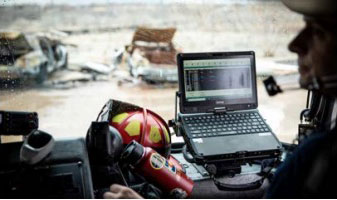 Vehicle Ready
With integrated, dedicated GPS and antenna passthrough connecting to the dock, Getac provides classleading acquisition speed and location accuracy for organisations with a vehicle based mobile workforce who rely on rugged tablets and notebooks for precision data and accurate reporting.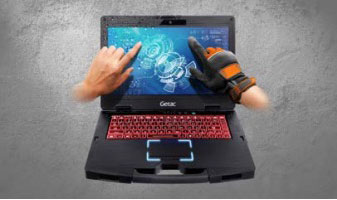 Stronger, Brighter, Better
Our revolutionary LumiBond® 2.0 technology, bonds the display glass with the touch panel and LCD, enhancing touch functionality and providing a display that is more readable, both indoors and out. Our rugged pc offer better contrast and crisper colors. Plus, LumiBond® 2.0 technology responds to finger, glove, or pen to support every line of work.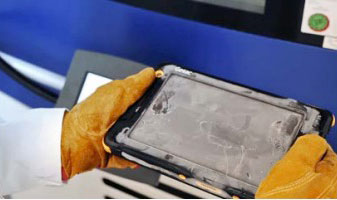 Rugged Certifications
We use an internationally recognized, independent research, engineering and evaluation laboratory to certify that our products meet or exceed the MIL-STD-810H, MIL-STD-461G and IP ratings.
Additional Resources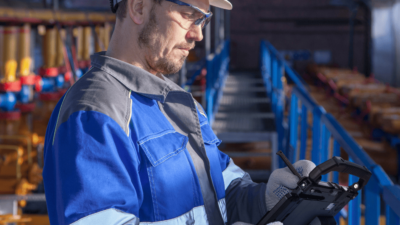 In the dynamic landscape of rugged technology, emerging from the fusion of IoT and AI, leaders emphasise real-time insights for enhanced efficiency. Sustainability in adaptable computing solutions becomes pivotal for industry frontrunners, minimising downtime, accelerating results, and conserving energy.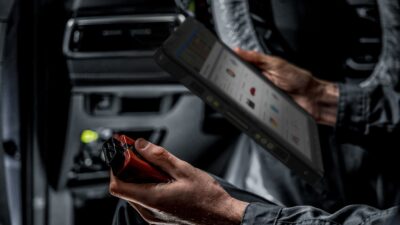 Getac is excited to announce the Bumper x Getac software integration, a significant step in the company's continuous effort to digitise the automotive sector. This integration enables customers to easily access digital payment solutions when getting their vehicle serviced or repaired, enabling them to complete a PayLater, PayNow, or PayByBank transaction.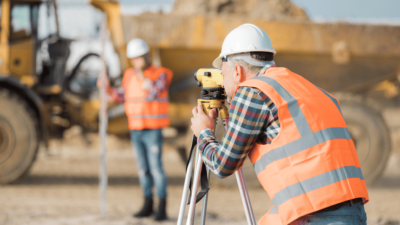 In the modern era, digitalisation has revolutionised land surveying, ushering in an era of enhanced precision and efficiency. The days of relying on rudimentary tools like sticks and strings are long gone, replaced by advanced digital technology. Rugged technology solutions are at the forefront of this transformation, offering excellent reliability and connectivity. They not only support but also elevate the practice of land surveying into the digital age. With these innovations, surveyors can achieve more accurate results, streamline their processes, and adapt to the ever-evolving demands of a tech-driven world.

Have an enquiry? Let's talk!