Windows 11 Is Coming To Getac Devices
A new Microsoft Windows is coming for a new way of working. Learn more about what this hybrid-friendly operating system means for Getac customers.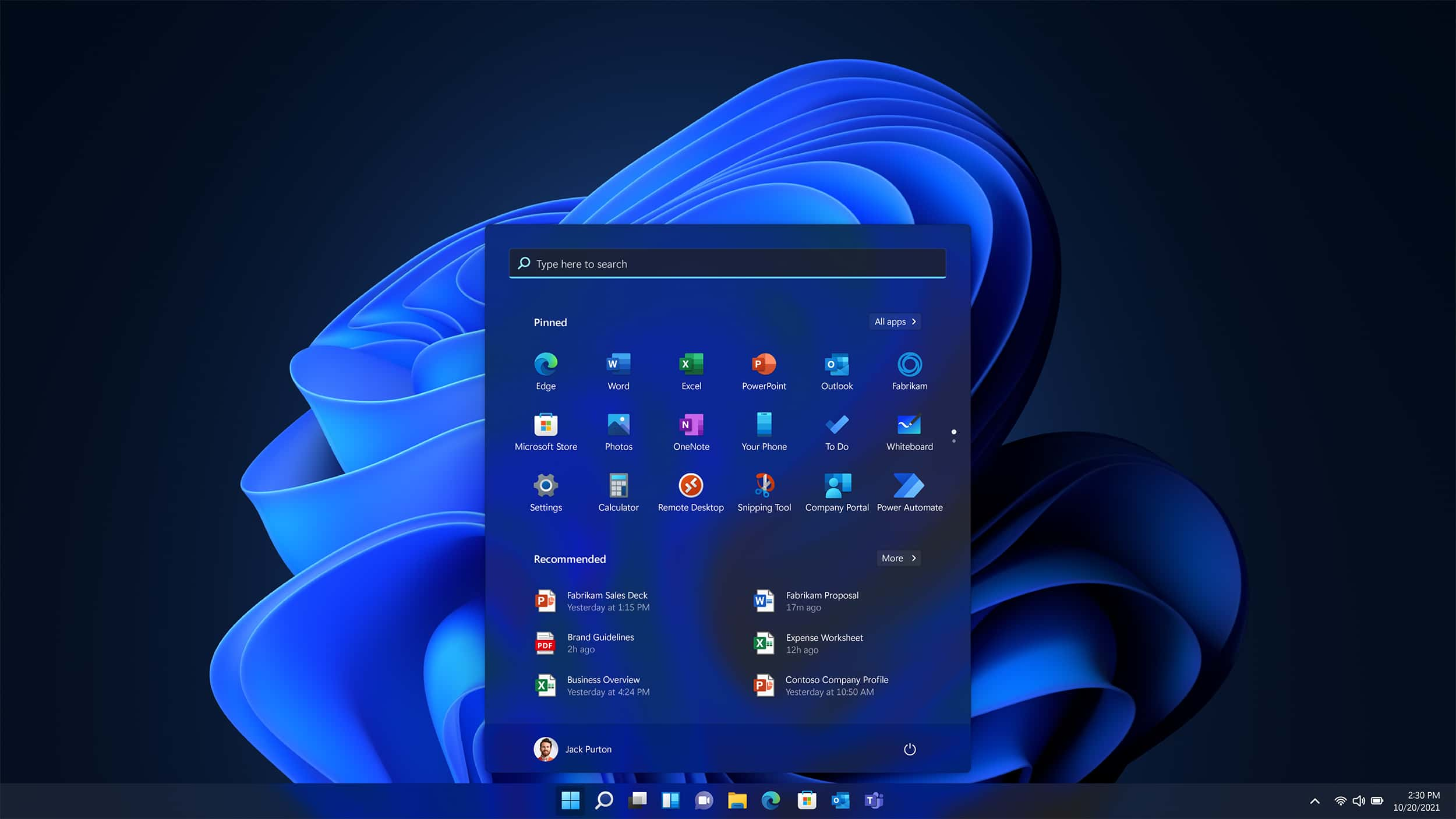 An Operating System Designed for Hybrid Work
Hybrid work is here to stay, and your organization needs an operating system that enables your people to work at home, in the office, in the field, and everywhere in between. It also needs to be easy for IT teams to manage and provide advanced cybersecurity. User experience is more important than ever, not only for employee productivity but also for engagement, satisfaction, retention, and attracting new talent. Windows 11 delivers a more streamlined, more customizable computing experience that doesn't compromise performance, security, and manageability.
Users and Admins Are at the Center
Windows 11 sharpens your focus through a simpler, more intuitive user experience, including a centered Start menu, clean layout, and effortless navigation. You can create separate desktops for each project or workstream and switch instantly between desktops from your taskbar. And Windows 11 devices can be deployed, secured, and managed remotely through the Cloud. App compatibility is a core design tenet of Windows 11, and Microsoft stands behind their promise that your applications will work on Windows 11 with App Azure, a service that helps customers with 150 or more users fix any app issues they might run into at no additional cost.
1
What are the benefits of Windows 11 over Windows 10?
Windows 11 offers new productivity features and functionality designed to meet the challenges of the hybrid work model, with a refreshed look and feel that helps users get more done. Click
here
to learn more about Windows 11.
2
When can I buy a Getac device with Windows 11?
The newest generation of F110, K120, and S410 are now available with Windows 11 OS; The newest UX10, V110, A140, and B360 will be available with Windows 11 OS option starting April 1st.
3
I am buying a new Getac device with Windows 10. Will it be eligible for the free upgrade?
The following Getac products have been tested for upgrade to Windows 11 through Windows Update. If your device is not listed below, it was not tested by Getac, and updated drivers will not be available. Upgradable: UX10G1, UX10G2, F110G5, F110G6, V110G5, V110G6, K120G1, K120G2, B360, A140G2, S410G2, S410G3, S410G4, B300G7.
(Note: TPM2.0 is a default feature for the above-mentioned products, and is required to run Windows 11. If the TPM chip is removed from the device due to customer requests, it will no longer be compatible with Windows 11 hardware requirements.)
To check if your device meets the hardware requirements for Windows 11, you can download the dedicated PC Health Check app provided by Microsoft to assess compatibility. For more details, please visit Windows 11 Specs and System Requirements | Microsoft
4
What are the differences between "update" and "upgrade"?
An update is a change within a version of a Windows product. For example, moving from Windows 10, version 2004 (the Windows 10 May 2020 Update) to Windows 10, version 20H2 (the Windows 10 October 2020 Update). An upgrade is when you change OS versions, for example moving from Windows 10 to Windows 11.
5
What are the basics of the free upgrade offer for Windows 11?
The upgrade to Windows 11 is available for devices running Windows 10, version 20H1 or newer, on eligible hardware. Click
here
to access the complete minimum hardware requirements and specs.