Dubai, UAE, 13 October 2021: Getac, the leader in rugged computing solutions,will showcase its next-generation products at GITEX Global 2021 (Dubai World Center, 17-21 October 2021). Visitors can discover and learn about the benefits of Getac's rugged technology in key Industry 4.0 applications. Getac's comprehensive portfolio of industry-leading rugged solutions are designed for professionals in sectors such as public safety, manufacturing, utilities, defense, transportation, natural resources, and oil & gas.
The events of the past year have had a profound effect on the way industries operate. Getac is supporting companies in choosing digital solutions that help them achieve the necessary transformations throughout their IT processes. In this context, technologies such as Internet of Things, Artificial Intelligence, Augmented/Virtual Reality and 5G need the support of powerful software and hardware solutions, in order to successfully optimize processes, reduce costs, and remain competitive in the global marketplace.
Manufactured to meet the most stringent international testing certification standards, Getac products are designed to deliver in harsh environments, stormy weather, extreme temperature, and dusty conditions. Getac devices also allow frequent cleaning to support infection prevention for medical healthcare professionals.
Jerry Huang, Senior Director – Global Market Development at Getac said: "As digitalization continues to transform sectors such as oil and gas, petrochemicals and manufacturing across the Middle East, devices that can operate efficiently in every corner of the plant, rig, refinery or factory are mission critical. Getac's range of versatile, functional and rugged computing solutions and products are ideal for hazardous work environments across these economically important sectors, enabling greater productivity, reliability, and business continuity."
At GITEX Global, Getac will showcase its complete portfolio of rugged solutions, including laptops, tablets, software, and accessories , serving a wide range of vertical markets. They include: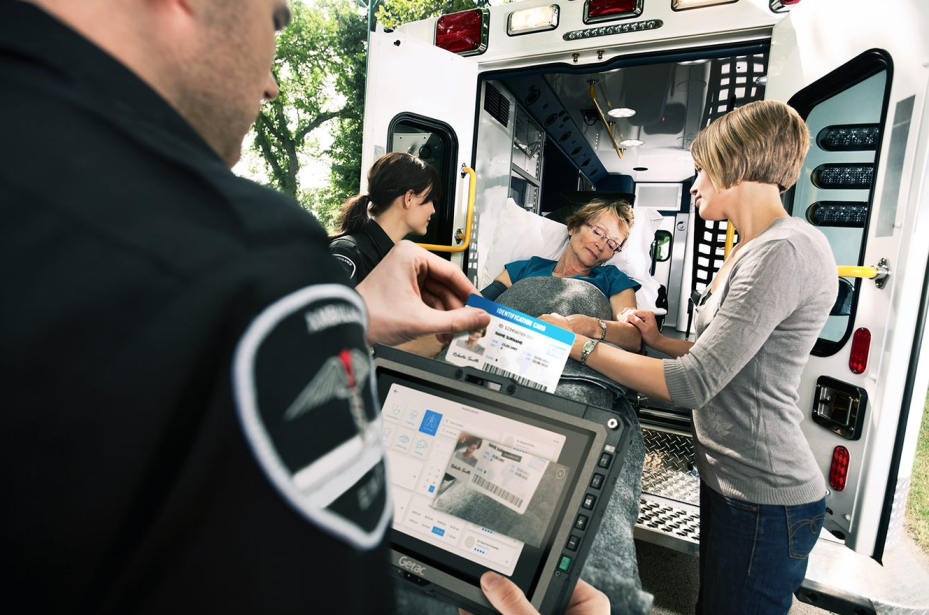 UX10: A versatile and portable tablet fully ready to deliver digital transformation in environments where rugged performance is required. It is built for the unique needs of public safety and healthcare professionals – particularly in public safety, defense, utilities, transportation and logistics, industrial manufacturing, among others.
UX10-EX: The ATEX certified tablet, ready for explosive environments and designed to deliver portable performance across a range of demanding industries such as industrial manufacturing, utilities and oil and gas.
F110: A powerful yet highly portable fully rugged tablet for mobile professionals in the manufacturing, automotive, defense, public safety, utilities, and transportation and logistics sectors.
X500: Designed for defense and oil & gas sectors, the X500 laptop offers larger 15.6-inch display, a high-definition display or the ability to add PCI or PCIe cards.
Getac Select® – tailored for industry needs
Our rugged solutions are part of Getac Select®, which combines pre-configured rugged devices, software, accessories, and professional services into a total solution optimised for both individual applications and user groups. Key software utilities available for use alongside our devices are the Virtual Global Positioning System Utility (VGPS), Getac Driving Safety Utility, Getac Device Monitoring System (GDMS), and KeyWedge Barcode Reader Utility.1
At GITEX Global, visitors have the opportunity to interact with Getac's latest products, view digital content, datasheets and insights, as well as liaise directly with Getac experts. Visit Getac at booth A22 in Hall 4, GITEX Global at Dubai World Trade Center.