B&W INTERNATIONAL
Sophisticated and modern case solutions of the highest quality and functionality – that is what B&W International stands for. Since 1998, B&W has been providing wholesalers, retailers, service providers and individual professionals a unique know-how that has grown over the years to meet the challenges of their customers and continues to grow with inspiration.

B&W International's innovative products are developed at their main headquarters in Ibbenbüren, Germany. Production is carried out to stringent German quality standards from either B&W Jiaxing, China, or European manufacturing facilities in Spain and Germany, to meet global supply demands. With subsidiaries in Spain, China, India, Australia, and USA, B&W are represented internationally and work with distributors all over the world.
*Any collaboration between Getac Technology Corp and B&W International is currently available in EMEA only.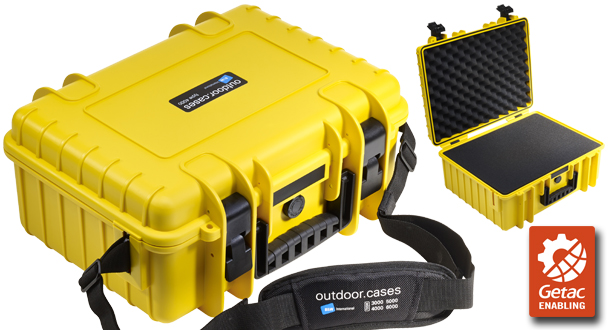 B&W International offer mobile protection and safety for your sensitive and expensive instruments, equipment and tools. Protected from dirt, dust, rain, or mud, falling from heights, or being dropped. The particularly robust cases from B&W International have a high impact resistance and withstand extreme cold and heat. Developed in Germany and made from pp+, polypropylene together with a secret ingredient for extra strong protective cases.
Tested and approved by the standards of the United Nations, the EU Commission, NATO, the US Air force, the US Navy, the US Army, and the Air Transport Association of America.
With a culture of values that takes social responsibility seriously. Because B&W International is subject to the EU guidelines for the protection of human health and the environment. Including recycling and disposal.
B&W products are indispensable in any application…
The combination of Getac's powerful ruggedised mobile computing with B&W International strong case solutions answers the needs of our customers to provide Getac Total Solutions.
This collaboration helps Getac and B&W International to further expand into Automotive and Defence sectors across EMEA. With both sectors placing such high demands on performance and stability, B&W products provide ruggedised packaging for transport, storage lifetime and functionality, which means Getac devices will be protected in any extreme operating environment.
The ability to also have a protection and transport case which is certified for the transportation of equipment with lithium batteries creates a USP for both Getac and B&W.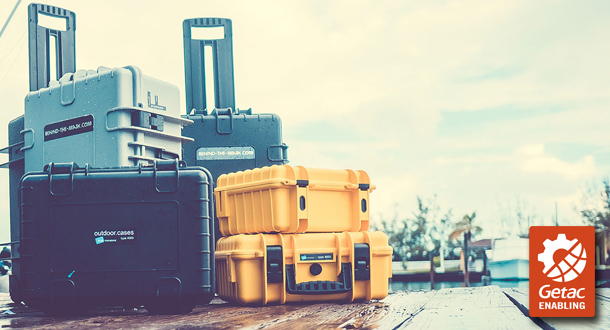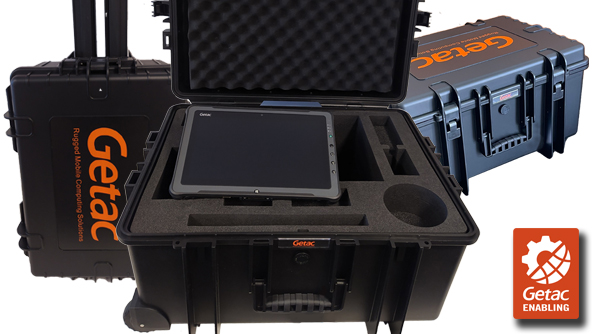 With extensive Defence industry experience, B&W are ideally positioned to fulfil all Getac's packaging requirements that need to meet military standards. B&W is known to have supplied packaging solutions for communication systems, laptops, scopes, weapons, and sophisticated equipment where the requirements extend beyond those of a "simpler" case.
B&W's experience extends to the specialist shipping and storage requirements expected for military equipment.
For more information about Getac Total Solutions for Command and Control, Situational Awareness, Mission Planning, Transportation and Tactical Logistics, Platform Maintenance, Training, Tactical Communication, or Platform Analytics, visit our Defence industry page.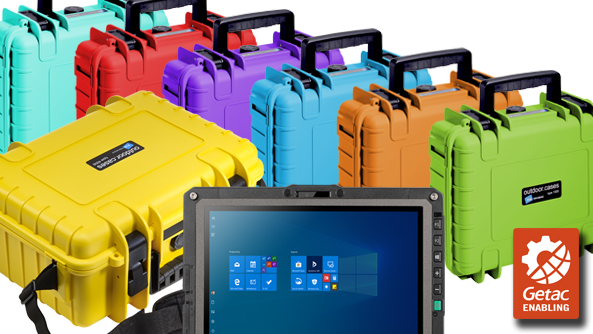 B&W has a long history of providing packaging solutions for measurement and diagnostics equipment manufacturers. As a preferred supplier for many leading automotive industry companies, B&W has a reputation for providing functional, competitive, and high-quality solutions based on specific customer and end user requirements.
For more information about Getac Total Solutions for Research, Development and Engineering, Electronic Vehicle Health Check, Intelligent Planning, PC Based Diagnostics, Digital Technical Publications, and Automotive Manufacturing visit our Automotive industry page.
To learn more about Getac Total Solutions, contact a Getac sales representative using the form below…
Do you have a Getac Total Solutions Enquiry? Let's talk!
Join the
GETAC SELECT ENABLING PROGRAM
Growing together to shape our business for tomorrow
Become a Total Solutions Partner