ABSOLUTE SOFTWARE CORPORATION
Absolute Software is a leader in next generation Endpoint Resilience™ solutions, delivering a unique security platform that unites the power of self-healing devices, applications, and network connectivity. Absolute is the only endpoint security provider embedded in more than half a billion devices that offers a permanent digital connection to see, manage, secure, and automatically heal every device, and provides deep insights into the health of devices, applications, and network connections. They empower customers with the critical capabilities required in a zero-trust world — enabling them to achieve a secure employee experience, a more effective IT department and a more secure organization in the work from anywhere era. Today more than twelve million workers and 16,000 organisations rely on their technologies to stay productive, secure and connected.
*Any collaboration between Getac Technology Corp and Absolute is currently available globally.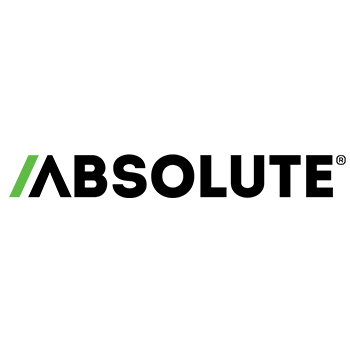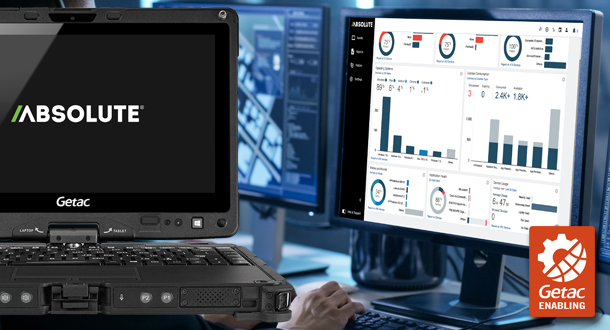 Absolute Secure Endpoint is the only technology that, once activated, will survive attempts to disable it — even if the device is re-imaged, the hard drive is replaced, or the firmware is flashed. The self-healing connection keeps critical applications such as SCCM, VPN, antivirus, and encryption present, healthy, and up to date. And sensitive data remains protected, even when accessed from outside your network.
Secure Endpoint gives you unparalleled line-of-sight to your devices and data. No other technology provides this firmware-embedded resilience.
Working remotely, on a variety of networks, presents numerous challenges to Getac device users. Whether it is a public hotspot, a cellular connection or even a remote network, often users have no control of the infrastructure they are connected to.
Absolute Secure Access persists your application connection on your Getac device to make switching between cell towers or wireless access points seamless to the end user on a secure connection. Moreover, if your team is constantly on the move, operating in areas where connectivity is patchy, Secure Access eliminates the frustration of having to constantly log back into critical business applications.
Regardless of how your Getac device connects, Secure Access software ensures high availability to your network resources, prevents network intrusion and data breaches, all whilst keeping your critical data secure!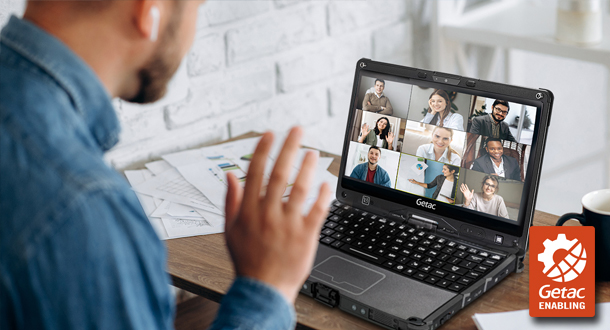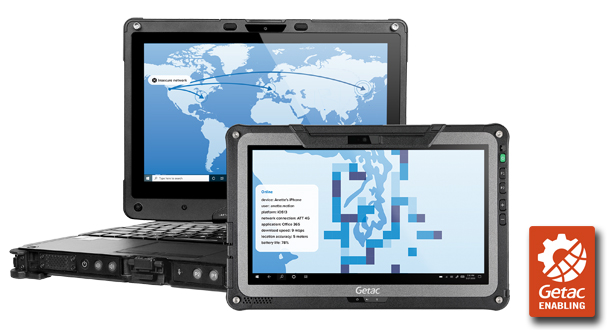 Manage and secure your data, devices, and applications with an unbreakable connection to every endpoint, on or off your network…
The combination of Getac's powerful ruggedised mobile computing with Absolute's unique software solutions provides the only Zero Trust Network Access solution that also optimises network performance, answering the specific needs of our customers to provide Getac Total Solutions.
This collaboration helps Getac and Absolute to further expand into established markets that include Automotive, Manufacturing, Oil & Gas, Utilities, Transportation & Logistics, and Public Safety sectors around the world.
To learn more about Getac Total Solutions, contact a Getac sales representative using the form below…
Do you have a Getac Total Solutions Enquiry? Let's talk!
Join the
GETAC SELECT ENABLING PROGRAM
Growing together to shape our business for tomorrow
Become a Total Solutions Partner