Getac's robust convertible device selected after extensive review of leading industry solutions
Düsseldorf, 02.07.2020 – Getac, a leading manufacturer of rugged mobile computers, today announced that Vaillant Group Austria is equipping its entire team of customer service technicians with powerful Getac V110 fully rugged convertible notebooks. Vaillant, a global leader in the fields of heating, ventilation and air-conditioning technology, will use the V110's high  performance, ease of use and reliability to support its goal of delivering best-in-class service to customers throughout the country.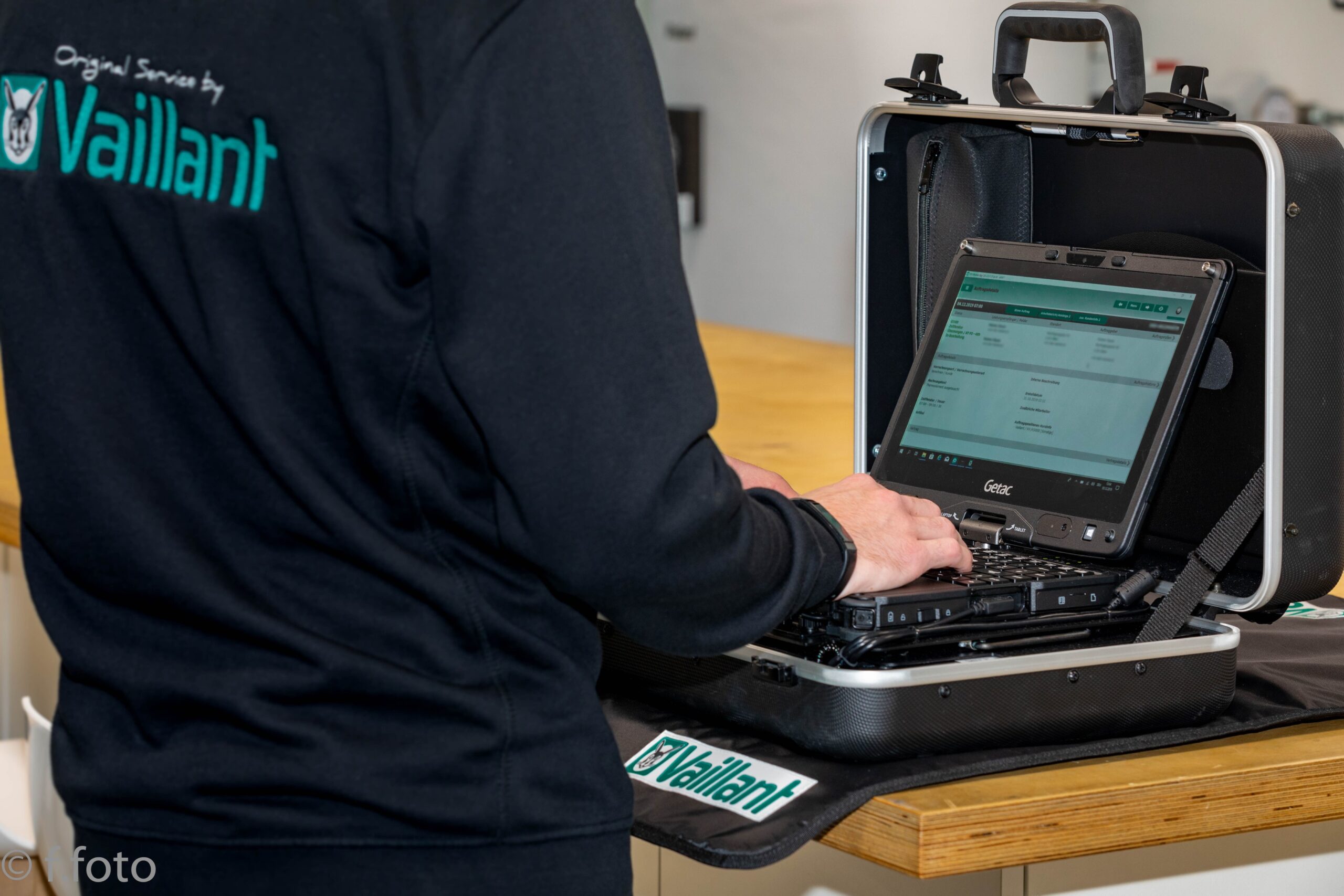 The heart of Vaillant's Mobile Office
Vaillant offers a wide range of highly efficient, environmentally friendly heating, cooling and hot water systems, many of which make increasing use of renewable energy sources. When it comes to maintenance, the family-owned business places great importance on providing the highest levels of service and expert care possible. As such, its technicians conduct a significant number of on-site appointments with customers, system operators and partners every year.
For maximum efficiency, each technician is equipped with a complete Mobile Office, which now consists of a V110 convertible notebook, portable printer and card reader. The V110's light weight, extensive connectivity and long battery life makes it ideally suited to all-day field use, in situations ranging from the inside of customers' homes and/or basements, to outdoors in different weather conditions. Together with another partner, Vaillant has also developed a carry system for each technician to transport his/her Mobile Office safely and securely at all times.
"We are constantly striving to deliver best-in-class service to our customers," says Alexander Kaufmann, Head of Services Austria at Vaillant Group Austria GmbH. "With the Getac V110 at the heart of our Mobile Office, our team of technicians is now perfectly equipped to achieve this goal every day."
"Vaillant is an impressive example of how vital maintenance programmes can be effectively digitised and the key role that powerful rugged solutions, such as those offered by Getac, play in the process," says Eric Yeh, Sr. Director Sales & Operations DACH at Getac Technology GmbH. "We are proud to be chosen by Vaillant following a highly competitive selection process and look forward to working together for many years to come."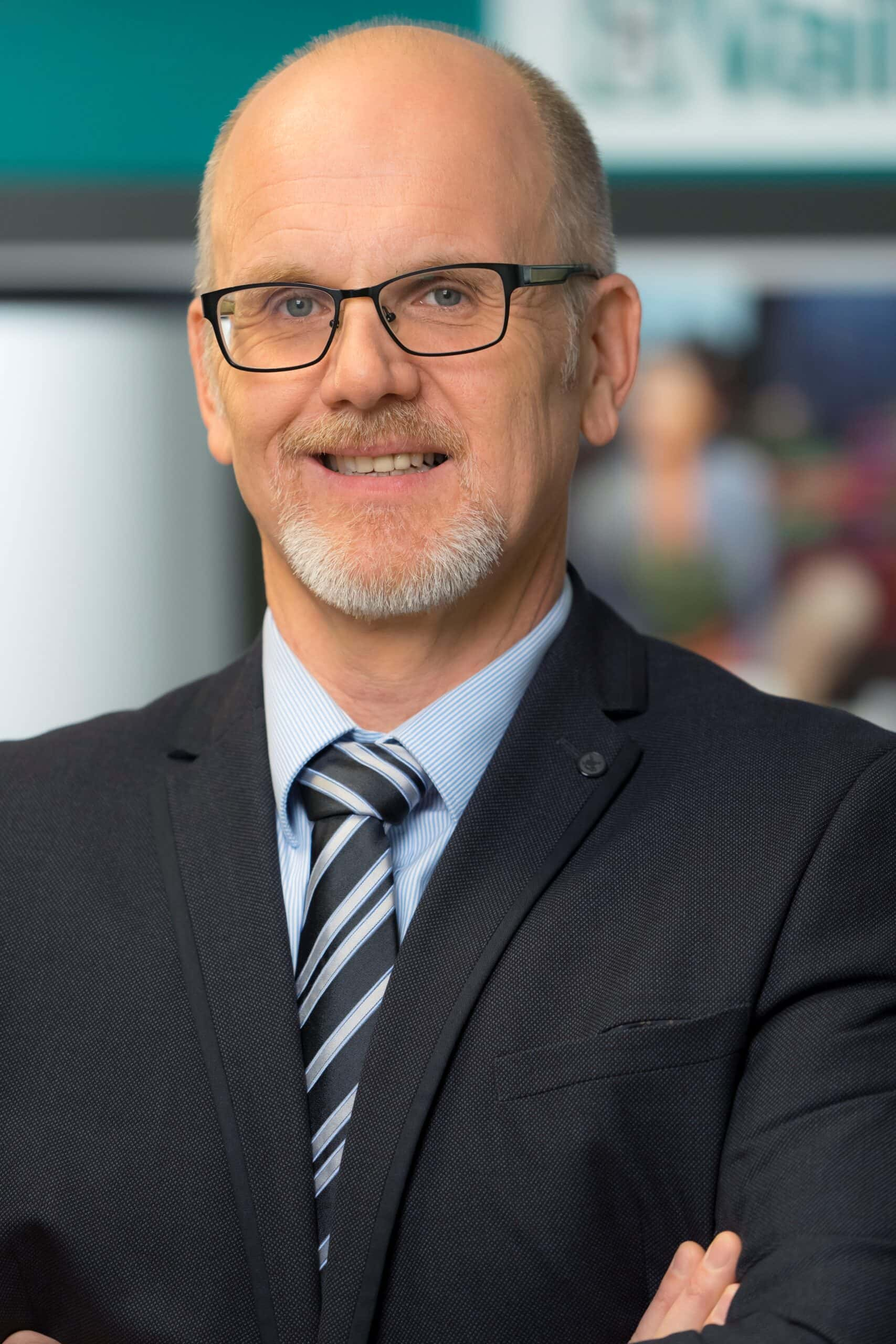 Enabling sustainable service management
The V110's versatile convertible design means it can be seamlessly operated via its touchscreen or using a keyboard. Inbuilt LTE connectivity lets Vaillant's technicians access the information they need to complete each job from anywhere, directly on the device, cutting down reliance on paper forms and enabling more sustainable service management. Payment transactions with credit cards or semi-digital cash can also be carried out on-site for customers with job details electronically documented and transmitted back to head-office in real-time.
Bumper-to-Bumper guarantee protects Vaillant's investment
V110 notebooks are backed by Getac's industry-leading Bumper-to-Bumper warranty, which includes accidental damage and environmental risks for complete peace of mind.
"A comprehensive warranty is critical for us. Throughout the entire migration process to our new V110 notebooks we only encountered one minor issue and Getac immediately replaced the affected device," adds Kaufmann. "Our primary goal is to ensure our service technicians can work efficiently and without interruption, wherever their work takes them. Thanks to Getac, we know they're in good hands."
With more than 13,000 employees worldwide, Vaillant, with its headquarters in Remscheid, Germany, is one of the market and technology leaders in heating technology. The family company offers energy-saving and environmentally friendly systems for heating, cooling and hot water. Predominantly based on renewable energies, Vaillant's solutions ensure maximum living comfort for customers in more than 60 countries.
Getac is a major subsidiary of the MiTAC-Synnex Business Group (2019 group turnover: 40 billion USD, 268,000 employees). Getac Technology Corporation (consolidated revenue $872 million USD, 9141 employees, TWSE:3005) was established in 1989 as a joint venture with GE Aerospace to provide electronic equipment for defence. Today, Getac's businesses include ruggedized notebooks and tablets for customers in the military, law enforcement, firefighting, utility, manufacturing, transportation & logistics markets. Further information is available at getac.com/en.
© 2020 Getac Technology Corporation. All rights reserved. Getac and the Getac logo are either registered trademarks or trademarks of Getac Technology Corporation in the United States and/or other countries. All other brands and product names are trademarks or registered trademarks of their respective companies.
Media contact:
Getac Technology GmbH                                            
Jennifer Plouvier-Leupers
40472 Düsseldorf, Kanzlerstraße 4
Tel.  0211 984819-11