Getac UK's flagship B300 rugged laptop has been supercharged to deliver improved functionality and performance across military and field service applications.
Already Getac's leading product in those sectors, the upgraded B300 now runs 20 per cent faster with a battery running time of up to 30 hours – meaning field-based operators can use the unit for more than a day without the AC adaptor.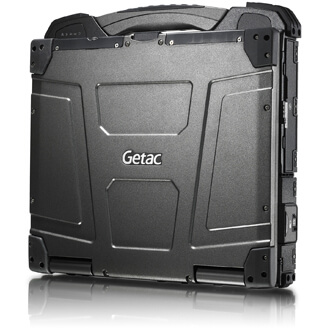 These advancements come courtesy of new engineering and the latest Intel® Huron River platform – which offers cutting edge graphic performance without the need for additional hardware (discrete VGA).
Vice President Getac UK, Peter Molyneux, says the new B300 is designed to be one of the toughest and highest performing laptops in the Getac range.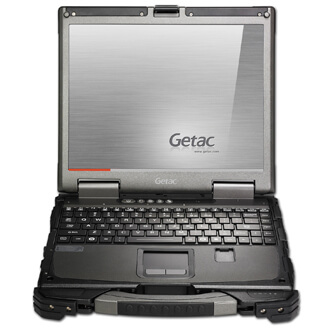 "The rugged laptop offers outstanding graphics capability as well as extended battery life – performance factors that are key to field-based operations. The original B300 has been extremely successful in tough environments within the military and field service sectors, and this new model is set to be even better."
The upgraded unit also features more connectivity, with multiple Input/Output ports available. They include two serial ports, three USB 3.0 ports, two eSATA ports, an expansion slot for smart cards and an HDMI port for integrated video and sound; 4G connectivity is also available.
"This diversified connectivity enables the B300 to have greater functionality in the field," Mr Molyneux says.
"Multiple devices can be connected to the unit and the HDMI interface coupled with performance graphics allows high-definition display in certain applications. The inclusion of the latest USB 3.0 technology also allows for high speed data transfer."
The fully rugged B300 is MIL-STD-810G and IP65 compliant, and can perform in temperatures as low as -29 degrees C (in both AC and battery modes) and as high as 60 degrees C. It features a 13.3" LCD VGA screen with optional 1400NITS sunlight readable display with touchscreen.
"The laptop's CPU advancements coupled with improved connectivity and battery performance will ensure the B300 remains one of the top selling rugged solutions in military and field service sectors."
The unit is available with either an Intel® Core i7 or i5 processor, and Salt Fog Compliance is an option for those in marine-based environments. Getac's fan-less technology comes as standard.
Further details on the full functionality and specification can be found on the Getac website Getac
---
Ultra ECO Mode; Mobile Mark 2007. 20nits (WLAN, Bluetooth, 3G,T/S turned off)