Getac UK is looking for beta testers for its ultra-rugged PS236 handheld to capitalise on the possibilities that the Android platform offers for enterprise applications.
The company is calling for software vendors and system integrators covering the field mobility and utility sectors to run Android 2.2 beta testing programmes for the PS236 and is using the opportunity to ask customers exactly what they want to test.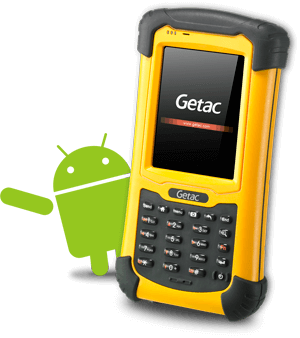 The PS236 is an IP67-rated, fully rugged handheld that offers industry-best expandability, connectivity (RS232) and data capture performance.
"We are looking at ways that we can shorten software development time to enable our customers to find easy ways to connect and share the latest enterprise applications," explains Peter Molyneux, Vice President Getac UK.
"We believe that combining the PS236 with Android 2.2 offers the potential for more cost-effective, faster time-to-market applications to satisfy a whole range of different business requirements," he adds.
Independent software vendors, hardware vendors and system integrators from the field service and utility sectors can register online until 15 February 2012 at a dedicated webpage.
Android allows software vendors to easily build and distribute enterprise applications that can then be distributed in a variety of ways. Android includes core libraries that readily provide a lot of the functionality normally available in Java programming language and the platform's web browsers support HTML.5.
"The fact that Android offers an open development platform means that developers will have the ability to build a host of innovative applications and we are looking to work with our customers to push the capabilities of the PS236," says Molyneux.
At 806MHz the PS236 is the fastest device of its kind and still the only handheld that is IP67 rated and a phone. The unit's IP67 and MIL-STD-810G ratings make it ideal for use in extreme environments where cutting-edge asset tracking is business critical.
With WiFi, HSDPA and Bluetooth connections, which allow real-time inventory, document and asset tracking, the PS236 unit also includes integrated GPS, altimeter, an auto-focus 3 megapixel camera, e-compass and hi-res display for GIS surveying and other GPS/mapping-based applications.
"The PS236 already offers a very fast browser, cloud synchronisation, multi-tasking and easy ways to connect and share so we are excited that the possibilities of combining it with cutting-edge enterprise apps will bring to our customers," ends Molyneux.
Developers wishing to register for the beta testing should visit the dedicated webpage before 15 February 2012 or call Ian Jenner on 01952 207221 Further details on the PS236 PDA can be found on the website