Fire and Rescue: Incident Planning
In order to efficiently respond to an emergency, building schematics, floor plans, and hazmat emergency response information are critical for firefighters arriving on scene. Getac's rugged devices work in conjunction with powerful fire safety and intelligence software to get information directly into the firefighters' hands, increasing situational awareness and improving overall safety.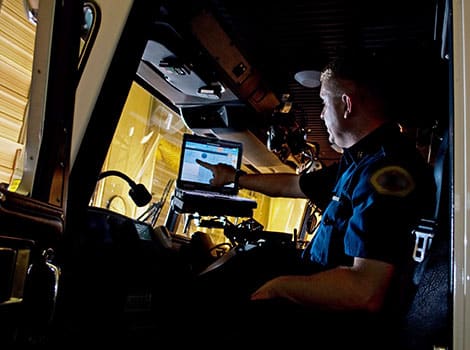 Access and input critical information for emergency response
Whether collecting information during an inspection or en route to a fire, Getac tablets' LumiBond® touchscreen allows you to input and retrieve data efficiently. LumiBond® technology is a revolutionary responsive touchscreen built by fusing the glass with a touch panel and LCD to create a single pane. This technology allows Getac tablet screens to be used with a pen, stylus, fingers and gloves–even in the rain. An optional digitiser mode allows for writing to be captured, which is useful when filling out forms, gathering signatures, or making notes on maps. With screens measuring up to 12.5" incident commanders can work comfortably gathering data for pre-incident planning.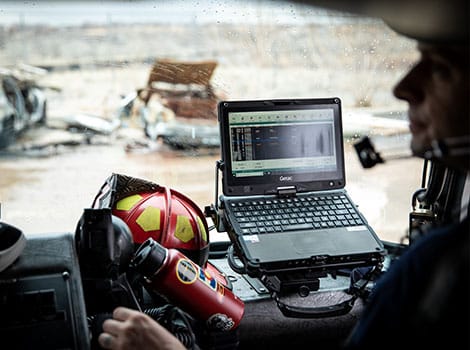 Rapid, high-quality response information
Getac tablets can be configured with the powerful Intel® Core™ i5 or i7 vPro processors to deliver high-quality CPU performance and allowing for a quicker response from command and crew. Intel® HD graphics also provide Getac users with unparalleled 3D graphics and video, making access to a critical piece of fire incident planning more effective.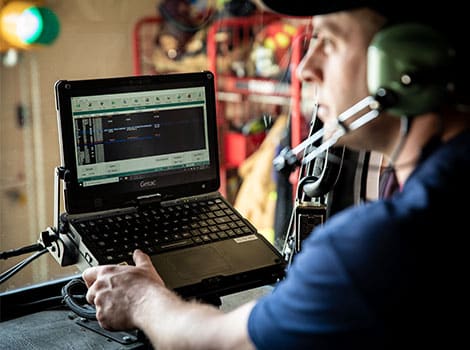 Fire service communication
Communication is paramount for incident planning, and Getac's devices offer fast and powerful WiFi and 4G LTE WWAN technology to keep you connected.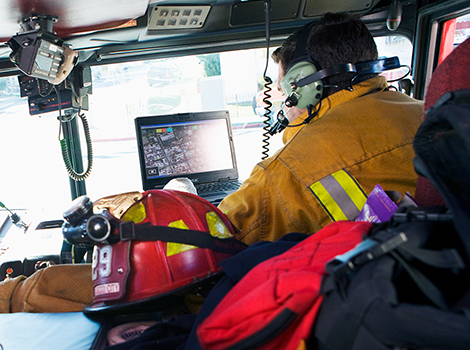 Pre-incident planning without pause
Concern about battery life is a thing of the past with Getac solutions hot-swapping technology. Quickly change out your battery without having to shut down your device, apps, or operating system providing you uninterrupted battery life. Add on a High Capacity Battery to double your system's runtime.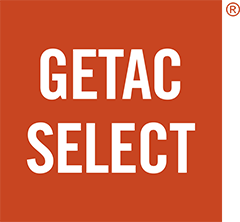 What is "Getac Select® Solutions?"
As a leader in providing rugged mobile solutions in the industry, we listen to customers and want to take our Customer Experiences to the next level. We understand the challenges in your daily business and the frustrations you may have while selecting suitable solutions to achieve your business objectives or solving these challenges. To further separate Getac from the competition, Getac now offers a comprehensive Industry solutions program, called "Getac Select® Solutions". With our years of industry knowledge and experience, and combined with our successful deployments to our customers globally, "Getac Select® Solutions" shortlists the most appropriate solution options for you to choose from.
Need a quote? Let's talk!