Effective material handling is an essential component of modern warehouse management, helping to ensure smooth operations in today's fast-paced supply chain environments. But all too often, constraints such as warehouse footprint, inventory management, equipment wear, and worker safety create inefficiencies that can hamper the smooth movement of materials throughout a facility.
Adding digital capability to material handling equipment is one of the best ways to quickly resolve these issues, putting critical data within easy reach of warehouse operatives. This data takes the form of handling equipment performance, inventory counts, machine diagnostics, and more, all of which can be used to optimise the movement of goods and materials through the warehouse.
Wireless Data Collection for Challenging Environments
The benefits of digitising data collection are clear, and Industry 4.0 is quickly turning it into reality. Better data collection, processing, and analysis means faster, smoother material handling, which leads to greater operational efficiency. But what devices can leaders employ to collect data in rugged warehouse environments?
First and foremost, it's essential to consider where they will be used. Warehouses are highly challenging workplaces filled with vehicles and personnel. Consequently, any device must withstand accidental knocks and drops and exposure to dust, vibrations, spillages, and more. Many warehouses also feature cold storage and outdoor areas, which means devices must be able to operate in a wide range of temperatures and weather conditions, all without risk of damage or failure. For this reason, many warehouse operators are choosing to implement fully rugged, purpose-built devices to thrive in such demanding environments.
There are also considerations about how the devices will be deployed. Many will be used constantly, making extensive battery and easy charging capabilities essential. Data security is also a key factor, with inbuilt security features needed to keep sensitive information away from anyone who shouldn't be viewing it. In short, devices must tick many boxes before they are deemed suitable. Two similar but discrete digital solutions for warehouse management teams to consider are fixed-mounted computers and a demountable mobile computer.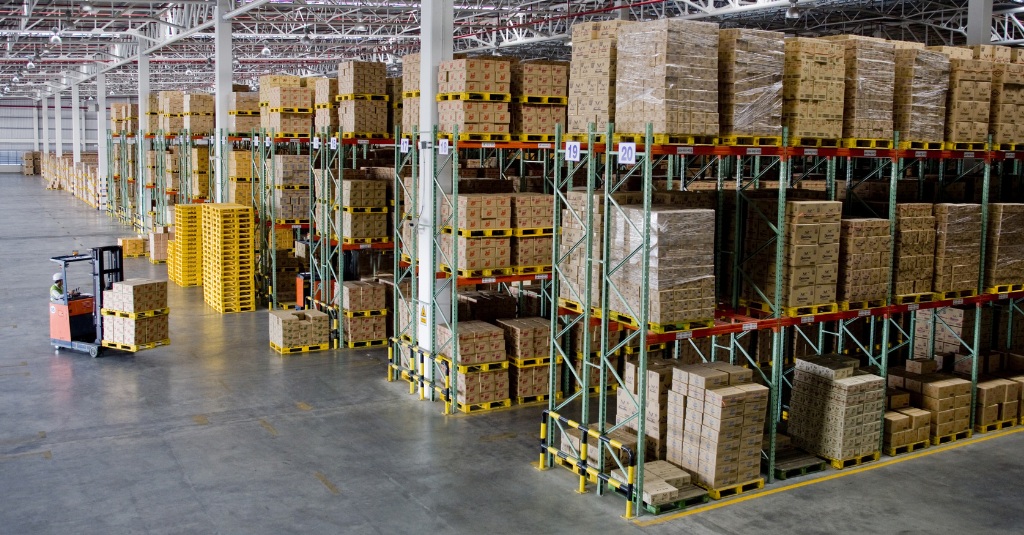 What is a fixed mounted computer?
A fixed mounted computer is installed directly onto warehouse vehicles – such as forklifts – to give personnel access to relevant systems and data directly from the vehicle cabin. Due to their fixed nature, mounted computers tend to be dedicated devices, meaning they are primarily used on-site and rarely detached from their vehicles.
These devices typically include a bridge battery, which does allow for removal in certain unforeseen situations, such as if a vehicle breaks down. However, bridge batteries' low capacity severely limits these devices' overall mobility in other warehouse applications.
What is a demountable mobile computer?
Unlike fixed mounted computers, demountable mobile computers offer a more flexible and versatile warehouse data solution. Rather than permanently mounted on vehicles, these devices are attached via flexible mounting solutions, such as secure docks and cradles that double up as charging stations. This enables them to be quickly and easily demounted whenever required, significantly increasing their operability throughout the environment.
Warehouse team members throughout the facility typically use demountable mobile computers to access inventory management systems, quickly scan and/or pick products, and communicate with other team members. Their increased flexibility means they can also accommodate a more diverse range of applications if required, from forklift monitoring to heavy-duty applications in hazardous operations.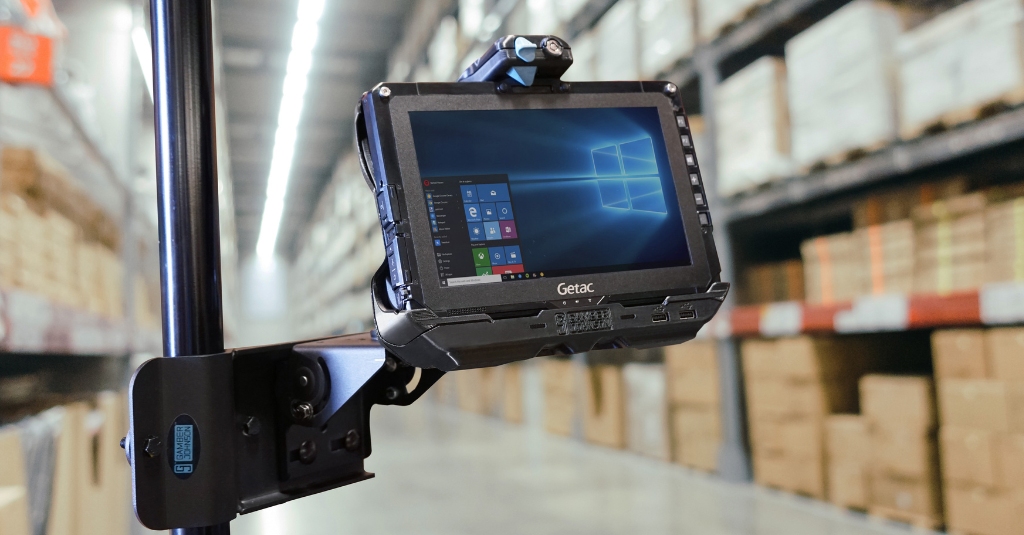 Challenges With Vehicle Mounting
The primary challenge with mounting computers in warehouse vehicles is the diverse range of various vehicles requiring distinct mounting solutions and brackets. An experienced partner like Getac can recommend and provide commercially-available, secure mounting options for the appropriate application.
The Right Solution For Each Customer
Understanding available warehousing solutions and the differences between them is essential. While fixed mounted computers still have a core role in many warehouses, a growing number of customers are finding the flexibility offered by demountable mobile computers can be a true game changer in today's fast-paced environments.
Getac and industry partner Gamber-Johnson have been deploying digital warehousing solutions for nearly two decades, collecting expertise we pass on to our customers with each new application. We are here to help design and implement the right solution to fit your specific needs and quickly realize the efficiency gains.
For more information, visit www.getac.com