Tree pruning and other forms of vegetation management are becoming increasingly critical in the safe and effective operation of power lines and related utilities.
Vegetation management includes the effective removal of unwanted plant growth from areas surrounding utilities areas of operation. These regions have the immediate vicinity of the power lines and the right of way for utilities to operate safely.
Utilities need access to power lines at specific points along their installations. These, too, need to be free of tall vegetation like trees.
Because of the sheer volume of the task, vegetation management is the single largest line item in terms of operating expenses for utilities. The power utilities sector spends between US$6-$8 billion annually on maintenance budgets for vegetation control from overhead lines, according to the research firm Accenture.
Factors Complicating Vegetation Management
These ongoing operations and maintenance costs will likely increase and become more erratic due to additional compounding factors. These include:
Extreme Weather
With erratic tree growth, expect trees to become more like kindling. High winds can easily spark a fire due to increased aridification and drought from climate change. It's not just dry conditions that can cause damage to power utilities. Extreme weather like hurricanes can weaken power lines and cause arcing and spark fires, leading to power outages. Estimating the range and degree to which natural vegetation will morph due to climate change over the coming decades will be an integral and necessary part of vegetation management.
Aging Infrastructure
It's worth noting that the utilities grid, power transmission, and distribution lines worldwide are aging. In the United States alone, most infrastructure utility companies own is old. A 2015 report found that most (70 percent) U.S. power transmission and distribution lines were over 25 years old. When the utilities are already under strain with equipment showing signs of internal decay and extensive wear and tear, adding vegetation risks to the list of problems compounds the issue.
In the United States alone, power utilities own about 700,000 miles of lines, so most power utilities have an uphill climb regarding routine maintenance and annual operations protocols to follow predetermined safety standards.
Labor Shortage
A quarter of the U.S. utility industry's workforce is expected to retire by 2023. This presents a major challenge. It means the burden of operations and maintenance for utility vegetation management falls on a smaller segment of professionals or those recruits who are still learning relatively new technology and being trained in a complex landscape. Utilities must leverage their existing talent in the most needed locations to develop strategic vegetation management solutions and attend to unwanted vegetation.
Integrating Renewables into the Energy Grid
Power generation is undergoing fundamental changes with new energy sources from solar and wind, for example, being piped into energy grids. The additions will likely reconfigure existing infrastructure in the utility industry to accommodate additional energy delivery methods.
Varying Legislation
Permits for clearance of right of way, thereby creating a safe environment, vary depending on location. The Federal Energy Regulatory Commission (FERC) determines rules for unwanted vegetation encroachment near transmission lines in the United States. Meanwhile, regulatory compliance is an issue, and local laws apply to distribution lines.
These collective factors together complicate the process of vegetation management. The solution lies in building productivity efficiency through technology and empowering the workforce to access accurate information onsite.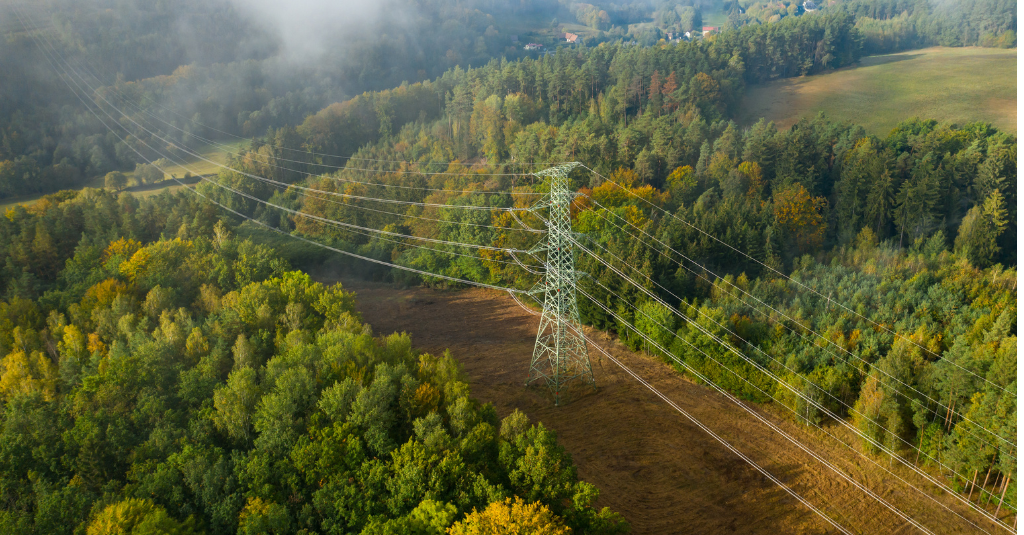 Approaches to Utility Vegetation Management
Traditional methods of addressing overgrown vegetation that spill onto utilities' right of way involve scheduling periodic maintenance according to a fixed timetable. The frequency varies depending on geography and growing seasons but follows a calendar rhythm. Companies preferably use the previous year's records to predict what the season ahead will deliver. Such a process is proving ineffective as the demands of climate change-driven growth and damage drive the unexpected and more frequent need for vegetation removal.
At the same time, utilities are looking for practical methods that focus on public safety and security and the efficient use of labor. Preventative maintenance and targeted control of trees using more advanced geospatial technologies, artificial intelligence (AI), and advanced analytics is being rolled into service as a leaner option.
AI can automate large sections of the most tedious vegetation management process and, equally important, factor in changing growth patterns. Automation through AI will also be vital in implementing know-how about vegetation and its rates of growth and the impact of growth retardants at scale. When millions of miles of lines are involved, automation at scale will be necessary for effective vegetation management.
Utility workers using technology such as drones and Internet of Things-driven mechanisms can develop custom plans for their areas of purview to manage vegetation. This can be done using relevant vegetation growth and density data. Such custom solutions deliver vegetation management as and when needed instead of deploying workers to regions that may or may not need services.
In addition, deploying drones in the immediate aftermath of natural disasters can help technicians narrow down the areas that need close attention. They can also potentially cut the time required to bring systems back online.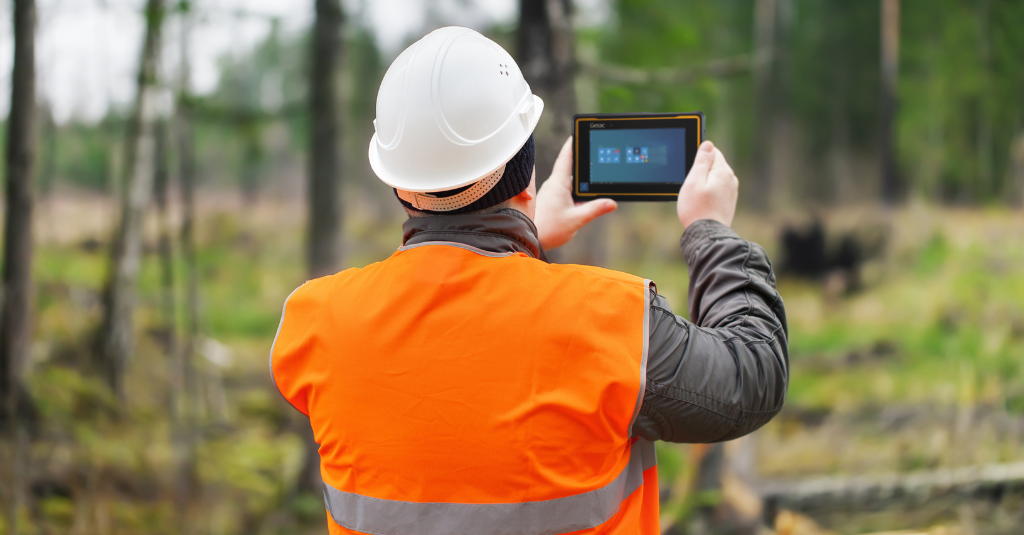 The Role of Integrated Vegetation Management
Integrated vegetation management (IVM) is a complementary technology approach that focuses on the long-term planning of ecosystems through various methods, including mechanical, chemical, and biological.
The desired outcome from IVM is vegetation that is lower to the ground, like drought-resistant shrubs, adapted to local climate conditions. IVM is a delicate balance that recognizes the contribution of trees to the betterment of the ecosystem while protecting public safety and utility lines from operating challenges. The goal is also to decrease incidences of vegetation-related outages.
Executing a more finely tuned vegetation management program that will yield promising returns on investment will require accurate information on the ground. This is more evident if utility crews respond immediately after disasters.
Rugged mobile devices help workers access the data necessary to do their jobs. Teams on the ground can also relay live information to dispatch crews for more efficient and safe deployment of resources. The logistics of human worker allocation are complex. Equipping workers with geolocation and rugged mobile devices allow for faster resolution of problems.
As the demands and strains on utilities increase over the coming decades, the sector will need a more tech-focused and flexible approach to vegetation management and deliver uninterrupted service to customers. Managing vegetation carefully and regularly with the right tools will ensure business stability and minimize future disruptions.