Businesses strive for efficiency and high performance. Running an organization requires spending to maximize results and attain efficiency and high performance. With new and improved technology developing, products and services can be crucial to your organization's overall performance. Investing in these upgrades can improve your company's bottom line by optimizing performance.
50.4% of companies report that changes in technology have had a positive impact on their business.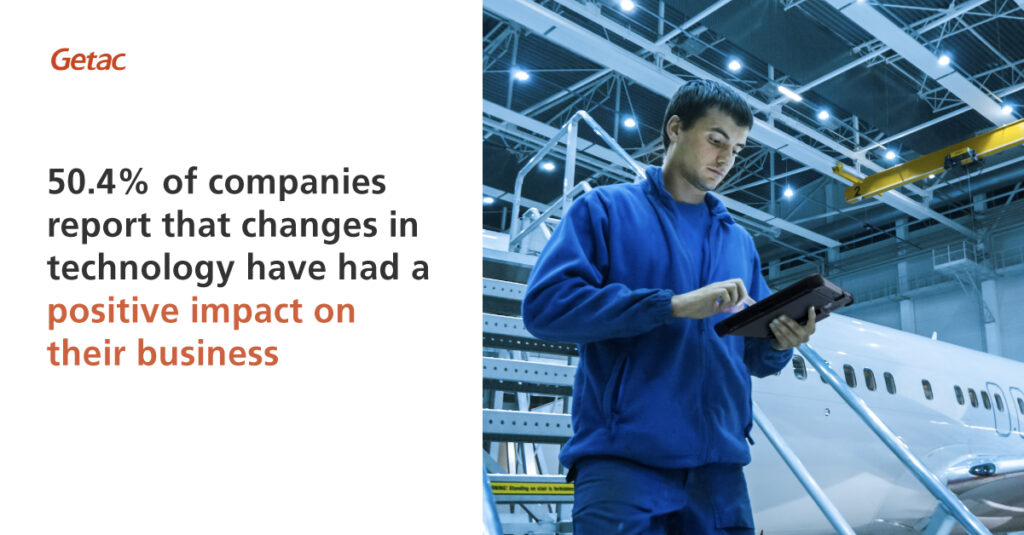 These technological upgrades can maximize your company's productivity and ability to improve your bottom line:
1. Biometrics Systems
Biometric systems recognize characteristics using mathematics and biometric data. These systems include facial recognition, DNA recognition, voice recognition, palmprints, wrist veins, iris recognition, gait analysis, and heartbeats.
Identification systems are on the rise allowing for improved identification recognition to improve security and precision.
2. Body-worn Cameras
These high-tech cameras can ensure the worker's safety and provide increased data for the organization and overall high awareness. This tool should be lightweight, durable, temperature resistant, with night vision and full HD features. Increase surveillance and security will allow your employees to perform better in their line of work.
3. Infrared Cameras
Just because the sun goes down does not mean work is going to stop. Thermal imaging with infrared cameras is an important feature to detect heat and energy, allowing your team to work at any hour of the day. This tool can drastically improve detection in visually challenging situations and provide safety precautions for your team. Working at any hour will allow your organization to be more efficient and improve its bottom line.
4. Night Vision Cameras
Another essential tool for overcoming darkness is night-vision cameras. With today's technology, HD vision is possible even in the darkest of conditions providing enhanced capabilities to the natural eye. Maximizing hours in the day will improve your organization's bellow line and allow for various work hours.
5. Rugged Laptops
Having high-tech and high-performing laptops are one of the most important investments an organization can make, aside from the employees. Employees need to have reliable, robust, and ready laptops at any time or place, depending on their work. Replacing laptops, waiting for repairs, or worrying about malfunctions is detrimental to an organization. Secure, portable, adaptable, and resilient technology is the future of work, and without it, organizations cannot compete.
6. Tablets
Tablets are taking organizations to new levels with their powerful, accessible features. These all-in-one devices hold capabilities similar to a computer but with a unique portable experience. They are highly versatile and easily transported. Most current tablets include touch screen capabilities, note-taking, and camera features. These multifunctional tools will provide your organization with simple-to-use access in any situation.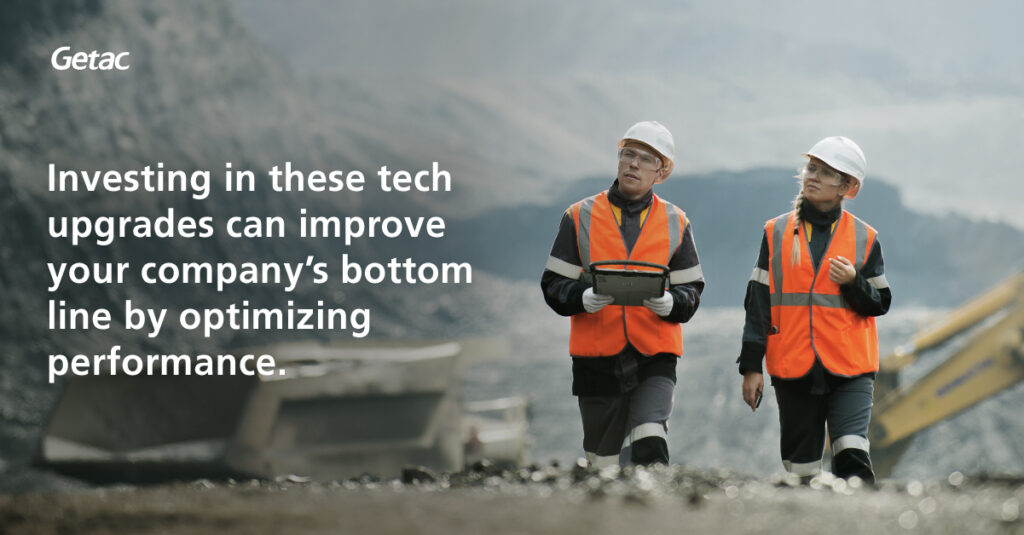 If you are interested in improving your company's bottom line with technological advancements, contact us to learn more about a solution for you today.