During the COVID-19 pandemic, Getac, like many companies, had to strike a balance between staff safety and business continuity. This is mission-critical to the service team.
"Our priority is to ensure our service providers and customers' — especially first responders and those in the defense industry — device-related issues are addressed promptly and efficiently. All of this has to be balanced while adhering to safety protocols," says Derek Suzuki, Vice-President of Professional Services at Getac, who has worked in the technology field for close to 20 years.
When the pandemic hit, there wasn't a lot of information about the risks of exposure and how to protect employees. Protocols included a one- to two-day quarantine for packages and a split-shift for repair team employees to avoid shutting down. Field staff converted their home offices into mini service centers with static matting and storage for parts.
"We approached the crisis calmly and with focus, but clearly communicated an 'all-hands-on-deck mindset," explains Derek. "Every team member contributed within their own skillset to ensure our customers could continue being effective and productive with their Getac devices."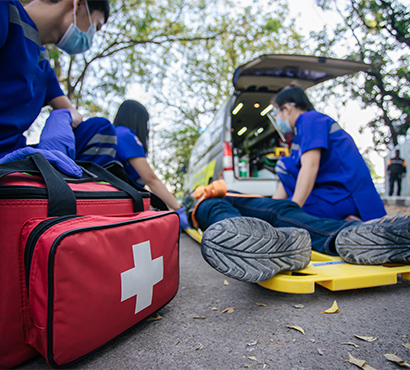 While steps were taken to make the office environment as safe as possible, such as institutionalized mask-wearing and sanitation, employees were given the option to work remotely or in the office.
Maintaining the smooth running of operations has been important not just from a company standpoint but also from a public service perspective. Derek says customers from the public safety industry needed support from Getac Service more than ever since the onset of the pandemic.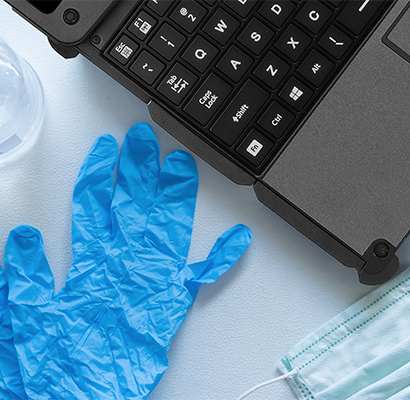 For Derek and the team, time is of the essence. "As COVID-19 began devastating communities, older fleets of equipment were in dire need of service or parts," he says. Getac moved fast to cater to these needs and set customers up on its self-maintenance program to enable easy access to the parts they needed to stay operational in the field. The company also offered free expedited repairs on out-of-warranty devices and spare units to support the provision of emergency services.
"Whether it was to patrol our streets, care for the afflicted, or respond to other crises, our priority was to help serve our communities in their time of crisis," Derek explains. "We take a human approach to our service by understanding who our customers are, what they do, and how each product plays a role in their support of all our communities. This is fundamentally who we are at Getac and how our work supports those on the frontlines."
Images used are for illustration purposes only and are not representative of Getac's Service Team.