Imagine carrying a glass of ice water across the desert without ice melting. That's the challenge of cold chain management.
The cold chain process is a unique supply chain operation that requires specialised equipment to ensure quality and safety throughout the product lifecycle. The cold chain and logistics management process is a temperature-controlled supply chain that may also involve monitoring air quality levels such as carbon dioxide, humidity, and oxygen.
A successful cold chain requires a continuous steady supply of temperature-controlled environments and products, starting with manufacturing through production, packaging, transport, storage, and distribution.
The cold chain encompasses a wide range of temperatures depending on the temperature-sensitive product used, from -30 degrees Celsius (-22 degrees Fahrenheit) for shrimp and ice cream and up to 12 to 14 degrees C (54 to 57 degrees F) for some fruits and vegetables. Vaccines, for example, are typically kept at 2 to 8 degrees C (35F to 46F) and may be damaged by excess heat or cold.
If, at any point between pickup and delivery, a shipment of refrigerated temperatures or temperature-controlled cold chain products ever goes out of the specified temperature, the integrity of the refrigerated vehicles or cold chain products may be compromised, and the shipment will likely have to be discarded.
Manufacturing proper packaging, cooling units storing, and transporting temperature and condition-sensitive products is complex, demanding, and expensive. It's becoming more critical as safety standards for pharmaceuticals, chemicals, and perishable foods leave no room for error. These temperature-sensitive products require vigilant cold chain compliance.
The cold temperature-sensitive goods chain supply and storage equipment increases the difficulty level beyond the standard supply chain due to the need for strict temperature control. With rugged devices designed for the environment, those involved in cold chain management can help ensure the safety and quality of these critical products with suitable technology.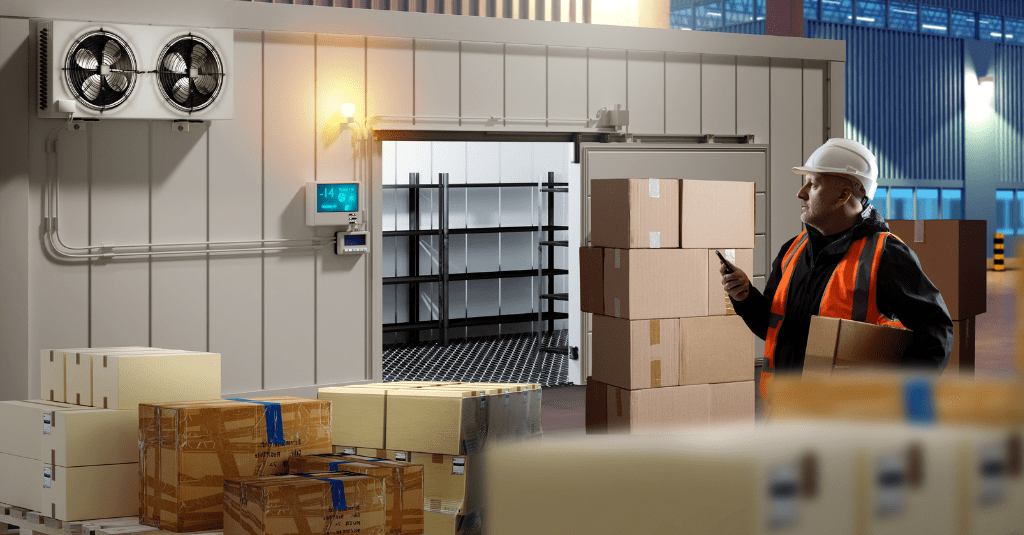 Trends in the Cold Chain Management Process
Meeting the need for transporting perishable food and goods safely and efficiently requires consistent investment in technology and cold chain infrastructure.
Growth in demand for cold chain logistics
The global cold chain logistics market is expected to exceed US$410 billion by 2028. Many pharmaceutical products such as vaccines, biologics, and active pharmaceutical ingredients (APIs) require cold transport with standardised temperature control and zones and strict monitoring of temperature range. Temperature-sensitive foods and fresh produce are shipped globally, some of which require appropriate temperature control to promote controlled ripening.
Regulatory environment
Depending on where the cold chain logistics industry operates, several agencies oversee compliance for cold chain goods, including the World Health Organisation, the U.S. Centres for Disease Control, the U.S. Food and Drug Administration, and The European Union Guidelines on Good Distribution Practise (GDP). Regulations typically require non-stop cold chain custody documentation to ensure product safety, especially temperature-sensitive products used in the pharmaceutical industry.
Traceability
Regulators and consumers want to know where food products come from and how they are handled to ensure food safety and ethical sourcing. They want the same degree of traceability as pharmaceuticals, and medical supplies, where it's critical to know the good are genuine and have been stored and shipped according to regulations.
Challenges in Cold Chain Management
Changing market conditions and accelerated demand present challenges for the cold chain industry.
Real-time visibility
Even brief temperature excursions in refrigerated containers can cause certain temperature-sensitive food products to spoil. Today's standards require real-time monitoring and alerts of temperature excursions or exceptions outside the required standard for temperature-sensitive cargo. Mobile devices can bring help to improve productivity by scanning temperature loggers inside reefer containers or a refrigerated facility and uploading data to the cloud for analysis. Workers alerted through mobile devices could take immediate action to maintain quality for temperature-sensitive goods.
Documentation
Regulations and compliance require verification that every step in the cold chain products and the shipping environment receiving cold deliveries has met regulatory standards. If there has been a failure, there must be a plan to address spoilage and ensure products do not reach the end user. As part of the technology stack, mobile devices can help deliver accurate real-time information throughout the cold chain process.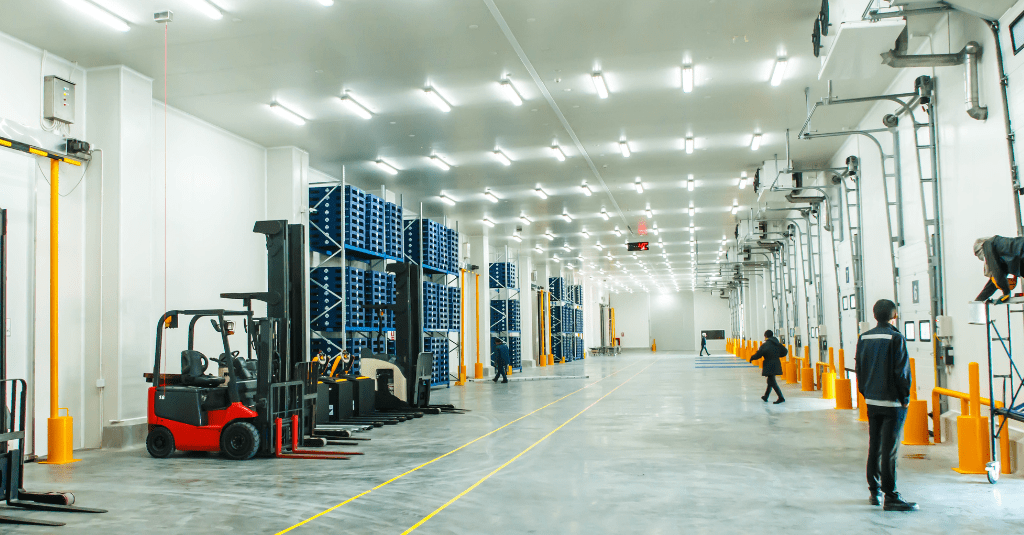 Cold Chain Technology
The cold chain industry continues developing technology to ensure temperature-sensitive products' safety and quality. Refrigeration equipment, vehicles, containers, cold packaging, and other elements are critical to the cold chain management process. These elements of the whole cold supply chain and delivery cold chain management will be connected to the Internet of Things to monitor temperature-sensitive products and enable cold chain providers to respond to issues quickly and effectively to maintain the temperature-controlled environment.
The Value of Rugged Devices in Cold Chain Management
Rugged devices put information and connectivity closer to the work. In cold chain management, devices must be equipped and suitable for the required temperature range. Otherwise, devices may be impaired or nonfunctional, risking the integrity and shelf life of the cold storage equipment needed for chain operations.
Many standard commercial off-the-shelf (COTS) laptops are designed to operate in an ambient temperature range of 10 to 35 C (50 to 95 F). A COTS tablet-type device may operate in a wider temperature range from -20 to 45 C (-4 to 113 F). The recommended operating temperature range for non-rugged devices makes them unsuitable for the most extreme cold chain storage equipment and management.
Rugged Features for Cold Chain Management
While adopting COTS devices for cold chain management may be tempting, it may not be the most cost-effective option over the long term. Rugged devices that meet high standards for durability, temperature, shock, moisture, and other hazards, provide a long service life in harsh environments. With durable rugged devices, there's less chance that failure will impair the supply chains of cold chain shipments or operations.
Rugged devices meet strict standards for durability and operations in various challenging environments. Here are some standards that separate COTS units from rugged options.
Rugged Device Standards for the Cold Chain Supply Chain
Cold chain technology must meet specific standards to operate in the temperature range of cold storage facilities. Getac devices are certified to make temperature-controlled products with strict certifications for ruggedness and reliability in cold rooms.
MIL-STD: Two Military Standard (MIL-STD) certifications for rugged devices are MIL-STD-810H and MIL-STD-461G.
MIL-STD-810H certification means a product has passed more than 30 rigorous tests, including temperature extremes and temperature shock. Temperature testing for MIL-STD-810 includes a cold temperature cycle down to -51 C (-60 F). The temperature shock test determines if materials can withstand changes greater than (10 C) or (18 F) in one minute.

MIL-STD-461G certification focuses on electromagnetic (EM) compatibility.
IP CERTIFICATIONS: IP (Ingress Protection) ratings describe different levels of protection against dust, water, and foreign body intrusion. Many Getac devices are rated at IP 65 or IP66, which means they are dust tight and protected against water intrusion.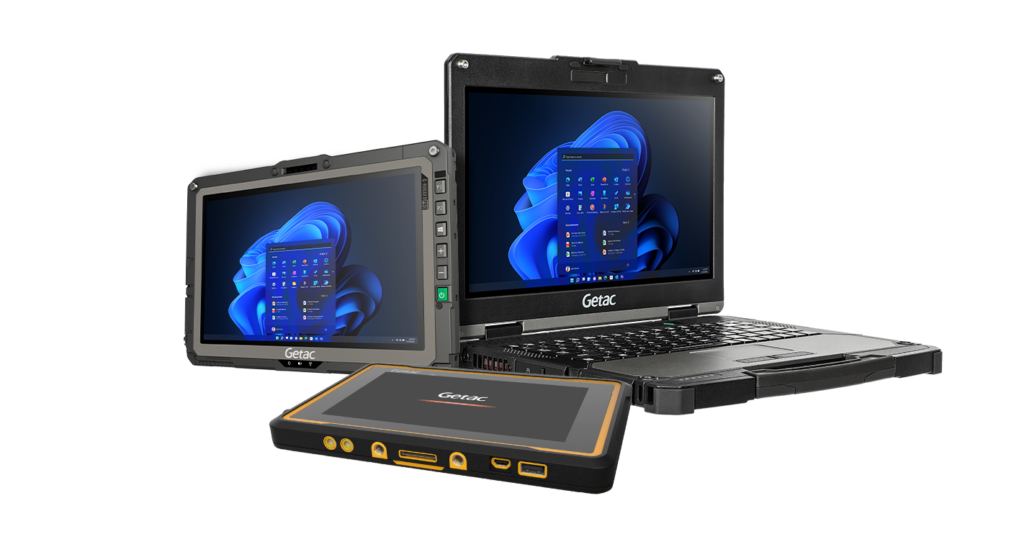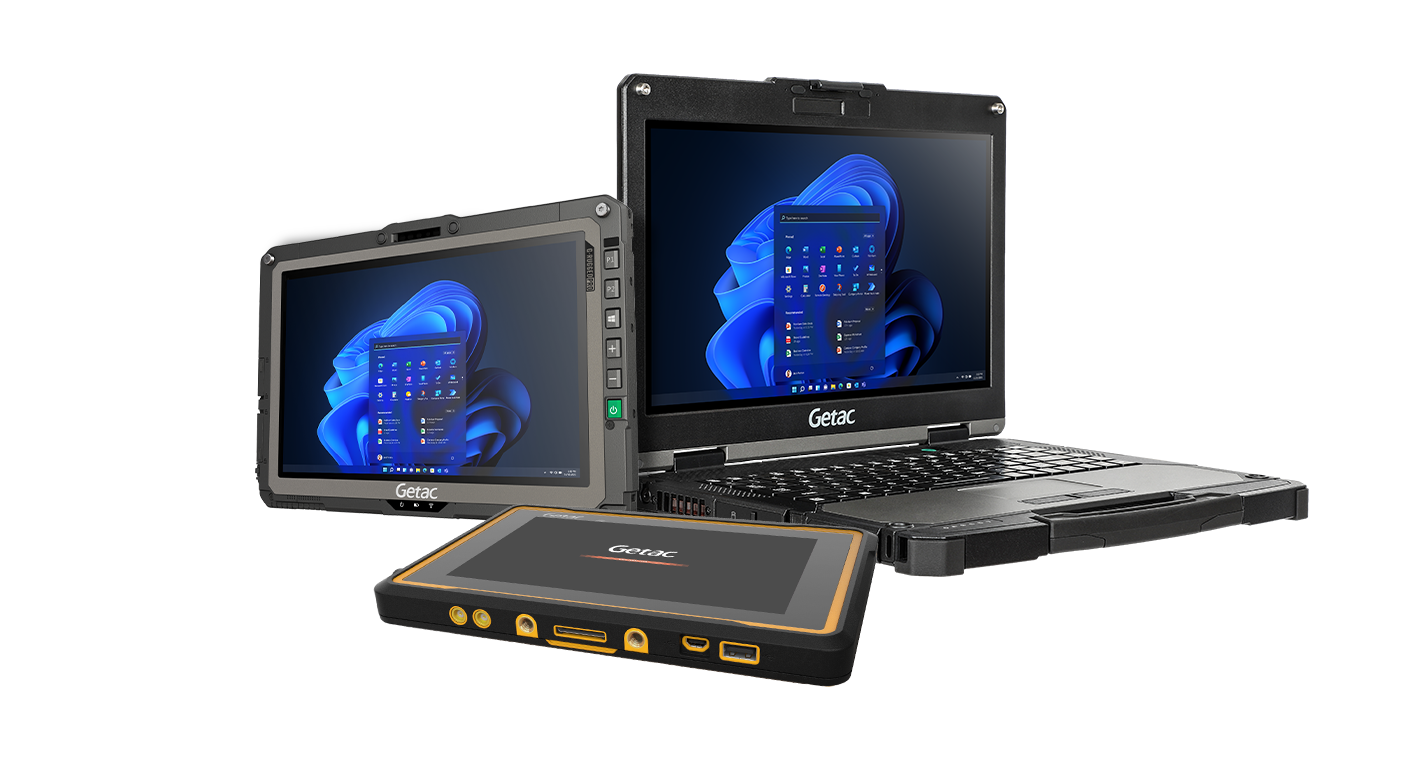 Getac Solutions for the Cold Chain Management Process
Getac rugged tablets are used worldwide in challenging conditions and environments. They are ideal for front-line workers that require the computing power of an enterprise-grade computer and the versatility of a tablet. The cold chain is no exception.
Getac tablets are part of an ecosystem of devices, mounts, docking stations, and hardware prepared for the cold chain. For example, the new F110 tablet built to the military-grade MIL-STD-810H standard operates at -29 C to 63°C (-20 F to 145 F). It can be stored in a non-operational mode in a wider range of temperatures, from -51 C to 71 C (-60 F to 160°F).
Like other Getac tablets, it also includes a three-year Bumper-to-Bumper warranty, which includes accidental damage, to reduce the impact of a device issue on cold chain operations and shipping logistics.
Pair a rugged Getac tablet with a Gamber-Johnson docking station or cradles certified for use in demanding environments. Boost mobile worker productivity with a secure location for tablet charging and connection to essential peripherals, such as printers, keyboards, and barcode scanners. With suitable cradles like those from Havis, a device can be moved between material handling equipment or used by multiple workers and be easily connected to networks, communications, and a power supply without skipping a beat.
With a mobile workforce, device uptime is critical to increasing productivity and efficiency. Getac offers tailored software solutions that maximise workforce productivity and streamline device management and security processes.
Learn more about MIL-STD-certified rugged tablets and their capabilities for the cold chain.