The British Touring Car Championship teams up with Getac for the fourth consecutive year to support race officials and teams in the 2023 campaign.
This season marks the fourth year that Getac has been involved with the BTCC and the second year it has done so as the official technology partner of the series. Yet, for this season, the BTCC has taken the partnership to the next level by including rugged video solutions. This means that Getac will continue to support the BTCC by troubleshooting complex technical issues and skills-based training with drivers with its rugged video solutions and collaboration tools.
"Competitive motorsport is all about innovation, and our partnership with Getac embodies this," says Alan Gow, Chief Executive of the BTCC.
"We're confident that the racing experience we offer British Touring Car Championship fans and spectators everywhere the world over is the best it's ever been, and with the help of Getac, it will only continue to get better."
Getac Driving British Touring Car Championship Digital Transformation
Over the past two seasons, Getac has supported the BTCC's transition to a digitally-led organization. During this effort, the BTCC has replaced traditional paper-based data recording with Getac rugged devices and new digital processes that streamline operations and bolster teams' data analytics capabilities throughout each race meeting. Getac will continue to supply UX10 fully rugged tablets and the cloud-based electronic vehicle health check application to digitalise the scrutineering processes used at each race circuit.
"We are delighted to contribute again this season as a technology partner of BTCC, supporting their ongoing digital transformation," says Russell Younghusband, Global Automotive Director, Getac.
"As the BTCC continues to grow in popularity worldwide, embracing more digital tools will positively impact the race officials and the grid."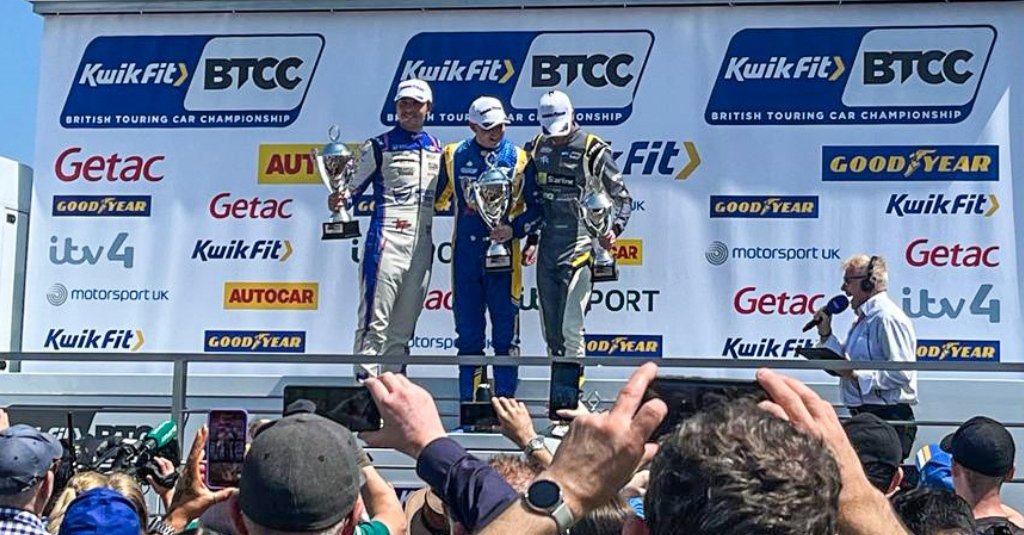 Technology Advancements for Every BTCC Race Meeting
Getac develops rugged devices and video solutions to improve the BTCC experience for race officials and teams nationwide at the race circuit site and in remote locations. During intensely competitive race weekends, every second counts for officials and teams, who may be spread out over a whole circuit or large area. This makes real-time circuit communication challenging during the race meeting.
The idea is to offer video communications at the trackside to help race engineers and scrutineering officials avoid delays and improve accuracy. With a clear view of the issues, engineers can connect with technical teams from powertrain providers working remotely and gain a quick response for technical support or validation.
Plans are to equip scrutineering teams with Getac's body-worn cameras, to record details of the inspection process before and after races, and respond to race-day incidents or for audits after the event.
Track marshals can forward captured video evidence for race officials to consult before adjudicating the situation in the event and case of a race incident. Sharing video and event data around the race circuit quickly will ensure all parties are on the same page.
Collaboration with BTCC Keeps Race Cars on the Right Track
Getac rugged solutions are being developed so engineers back at race team headquarters can collaborate with remote colleagues and experts quickly.
"Our Getac rugged solutions will empower engineers with a rapid, efficient way to collaborate with remote colleagues and experts. By utilizing our body-worn camera and live stream solution for hands-free operation, engineers can seamlessly interact with remote experts from where they are," explains Amanda Ward, Senior Director for Technology and Services at Getac.
"This real-time communication, coupled with the ability to annotate live streams, will significantly improve repair times – ultimately enhancing the team's overall performance."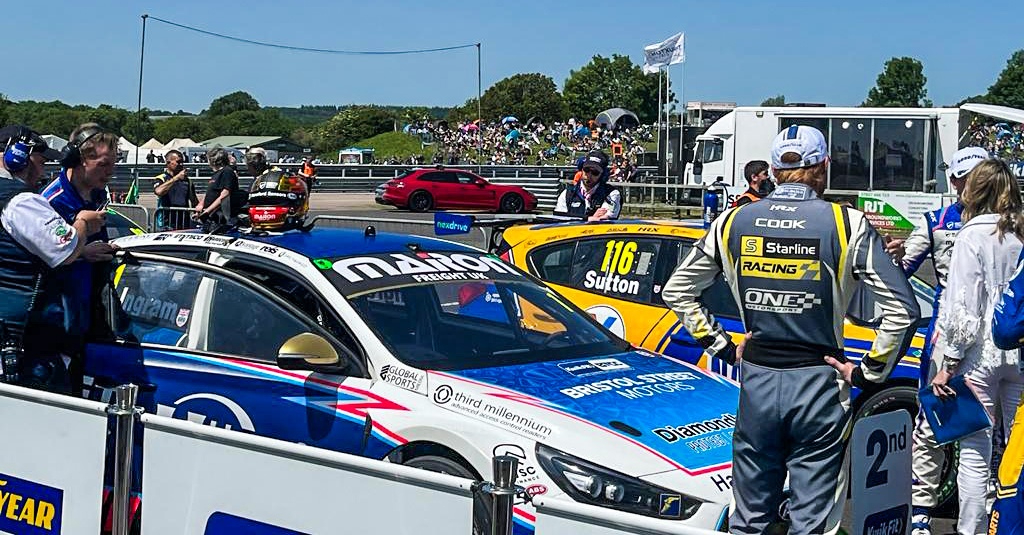 Live streaming equipment tests with headquarters and capturing video and audio for post-testing review will help reduce team testing time and cost.
Also, the camera and collaboration software will allow teams to liaise with BTCC/TOCA race team officials for technical understanding or compliance checking, avoiding issues before they depart for the race circuit or meeting site. It's easier for teams to review compliance details before they leave the shop, meaning there will be less rework at the race circuit.
The BTCC season gets back underway on the 29/30 July at Croft.