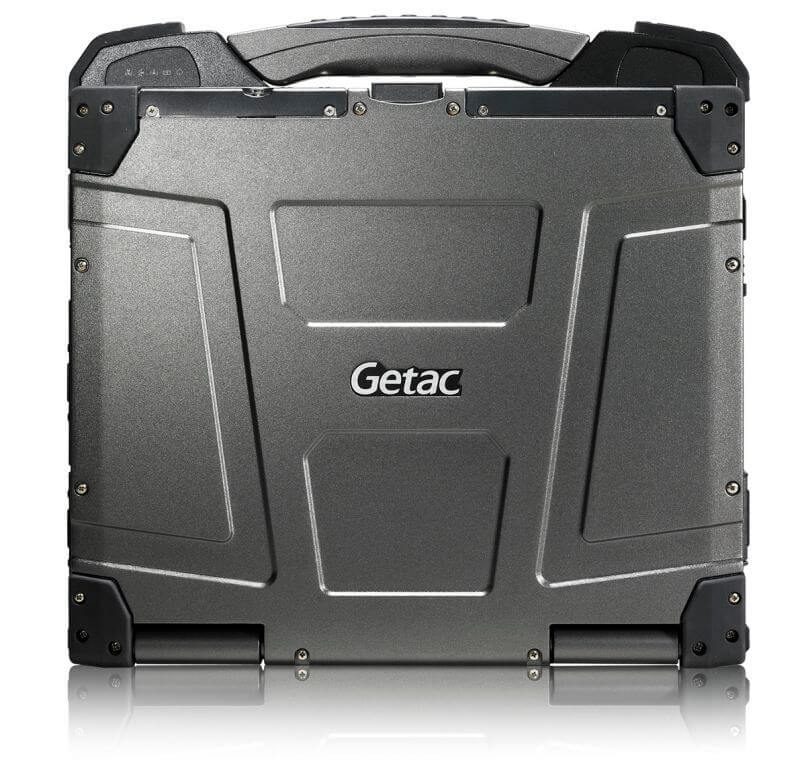 Aimed at public safety, military and field service users, the new B300 has been engineered to operate longer and faster than almost any other rugged device on the market.
Powered by the latest third Generation Intel® Core™ i5 or i7 processor, the device incorporates Intel® vPro™ technology and offers operators a 67% increase in speed; an integrated Intel® HD Graphics 4000 card delivers rapid access to high-performance graphics, greatly improving display imagery, intricate mapping and advanced video streaming.
Rowina Lee, Vice President of Getac Technology Corporation, says: "The workhorse of the Getac solutions range has just been turbo-charged. The B300 – already one of the most popular and adaptable devices – now offers users even more power and an ability to improve user performance in the field.
"A long battery life combined with the lightweight, fan-less design makes the device ideal for users on-the-go. It's also dust, drop, and water resistant meaning it will continue to operate in almost any conditions."
For those in particularly hazardous locations (such as those with flammable gases), the device is also ANSI certified, guaranteeing it will not cause explosions. The device's magnesium alloy surface treatment and specifically formulated coating for all magnesium components mean it can also withstand long term operation under harsh, highly-corrosive salt fog environments.
The B300 is also MIL-STD 3009 certified, meaning its screen can be seen with night vision goggles – but without the need for filters. And with just a click of a quick key, the B300 transforms into a night vision imaging system (NVIS). In daylight, the device offers an industry-leading 1400nits sunlight-readable QuadraClear™ touchscreen display, granting users complete visibility under bright sunshine.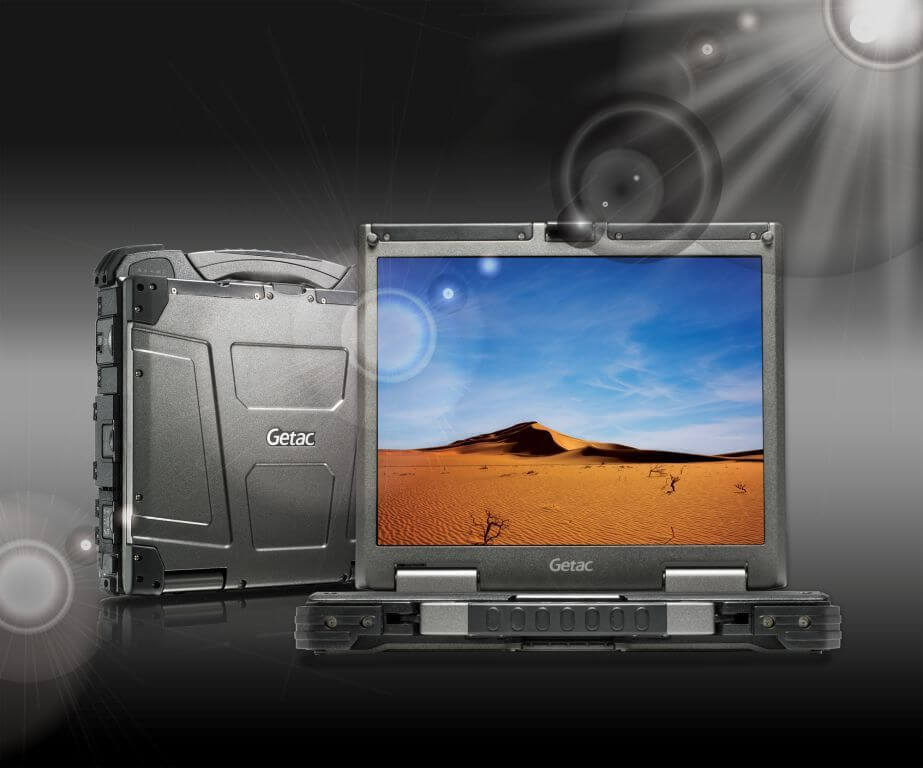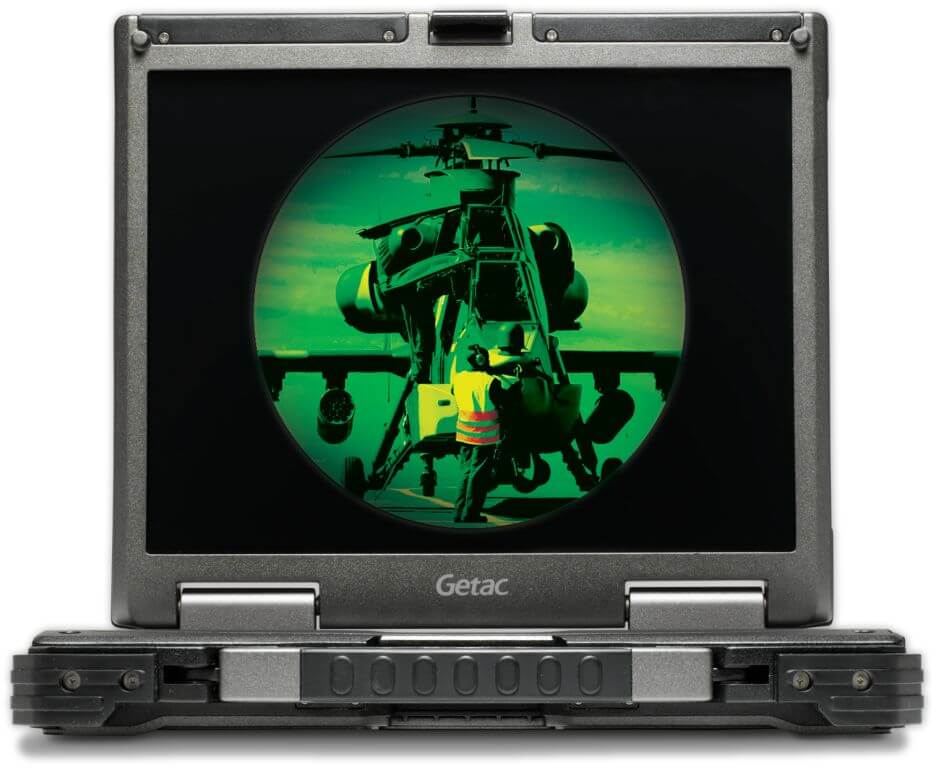 In the Australasian region, the new device will be distributed by Synnex Australia. Andrew Yu, Senior Product Manager of Getac, from Synnex, says: "The enhanced connectivity and performance of the new B300 deliver real-time access to information which offers higher convenience for Australianusers in the field or even in-vehicle, thanks to Getac's docking capability."
The B300 is perfect for those needing GPS data in the field. Its SiRFstarIV™ GPS chipset provides twice the search capacity of earlier chips to pinpoint a location faster and more accurately down to 2.5 metres. The rugged notebook is security-conscious too, incorporating advanced features to safeguard restricted data, including fingerprint scanner, TPM 1.2, and smart card reader.
Ms Lee says: "With these enhancements, Getac offers one of the fastest, multi-certified, rugged laptops with an incredible 30 hours of battery life and, at five years, the best warranty you will find amongst its direct competitors."
Further details on the full functionality and specification can be found on the Getac website https://www.getac.com/
Getac B300 Fully Rugged Notebook Product Features:
— Intel® Core™ i7-3520M 2.9GHz or Intel® Core™ i5-3320M 2.6GHz
— 13.3 " Getac QuadraClear™ Sunlight Readable Display up to1400 Nits
— Up to 30 Hours of Battery Life with Dual Battery System
— USB 3.0, eSATA and HDMI Connectivity
— Wireless LAN 802.11 a/b/g/n, Gobi™
— Bluetooth 2.1 Class 2
— SiRFstarIV™ high sensitivity GPS for enhanced positioning accuracy
— IP65 certified protected against water and dust ingress
— MIL-STD-810G protected against drops, shocks and vibration
— MIL-STD-461F protected against electromagnetic interference
— MIL-STD-3009 Night Vision Equipment Ready
— Operates in extreme wide temperature ranges (-29°C to 60°C)