RUGGED COMPUTING SOLUTIONS FOR EFFICIENT SMART METER SOLUTIONS
POWERING THE ENERGY AND UTILITIES SECTORS
Looking for a rugged computing solution to facilitate your utility company's adoption of smart meters and automatic meter reading (AMR) technologies? Getac offers a solution that combines essential features with native ruggedness, enabling you to save costs, improve service, and increase efficiency.
How Smart Metering Solutions are Revolutionizing the Utility Market
Improve your asset reliability with our fast and precise automatic meter reading (AMR) solutions, powered by Wi-Fi, 4G LTE, and RFID tablets. With Getac, you can streamline your meter reading process, minimize errors, and achieve maximum efficiency.
Lower your operating costs with our rugged computing solutions that deliver exceptional total cost of ownership (TCO) and return on investment (ROI). Getac solutions are engineered to withstand challenging conditions and minimize downtime, enabling you to enhance productivity and profitability.
Enhance workplace safety and compliance with our rugged computing solutions. Our digitizer pen enables one-handed data capture and ensures highly readable safety checklists. Streamline your safety inspection process, minimize errors, and reduce the risk of accidents and injuries.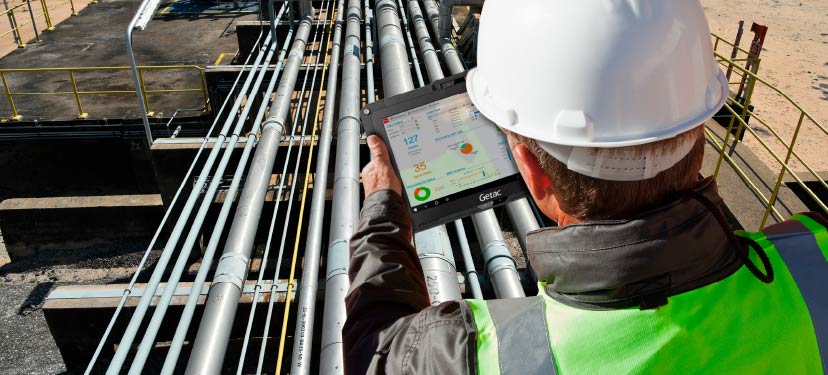 Natively Rugged
Our solutions are fully rugged from the ground up and certified by international third parties to meet MIL-STD 810H, MIL-STD-461G, up to IP67 standards, and ATEX/IECEx Zone 2 for hazardous locations. With our rugged computing solutions, you can trust that your devices are built to withstand challenging situations and meet demanding safety standards.
Industry Leading Service
Our rugged computing technology is so reliable that we offer an industry-leading three-year return-to-base warranty, including bumper-to-bumper accidental damage cover as standard. You can trust that our solutions are built to withstand demanding environments, ensuring durability and maximizing productivity.
Excellent TCO & ROI
Our solutions are designed, engineered, and built with high-quality materials to ensure optimal operational performance and efficiencies throughout their extensive lifecycles. You can trust that your investment is well-protected and will provide long-lasting value for your utility company.
Fully Integrated Eco-Solutions
We collaborate closely with our partners to deliver a fully integrated solution that includes top-of-the-line hardware, mounting kits, mobile power supplies, security, and connectivity software. Our integrated solutions provide complete peace of mind, ensuring that your devices are reliable, secure, and connected around the clock.
Sustainability
Getac's rugged solutions are designed with sustainability in mind, built to last and reduce the need for frequent replacements. Our self-maintainer program and comprehensive warranties help to minimize waste and make repairs easier. With our sustainability certifications, you can trust that our solutions are rugged and environmentally responsible.​

Providing Solutions for Your Most Complex Challenges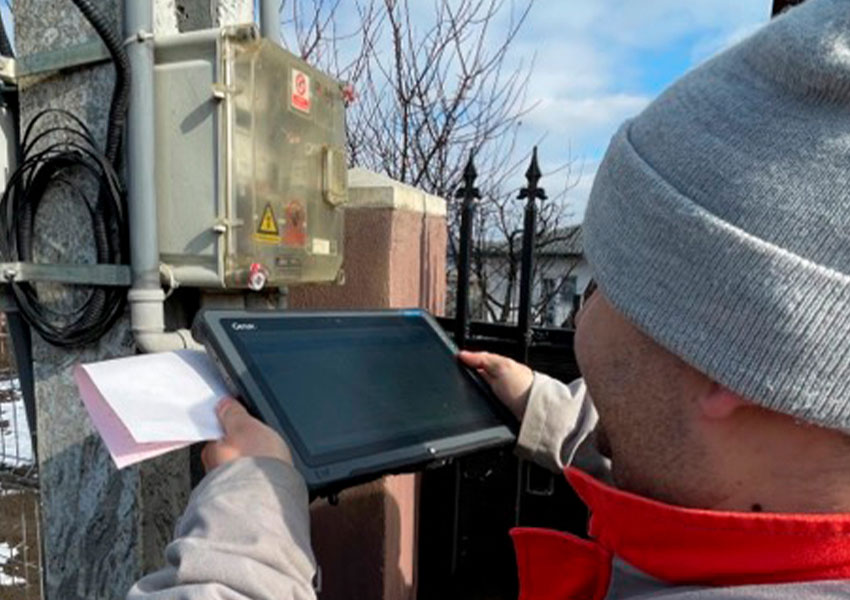 Delgaz Grid, part of E.ON Group in Romania, has successfully implemented the digitalization of utilities through smart meters, marking a turning point for the company. Witness the fusion of rugged technology and energy excellence, ensuring uninterrupted power supply and seamless customer experiences.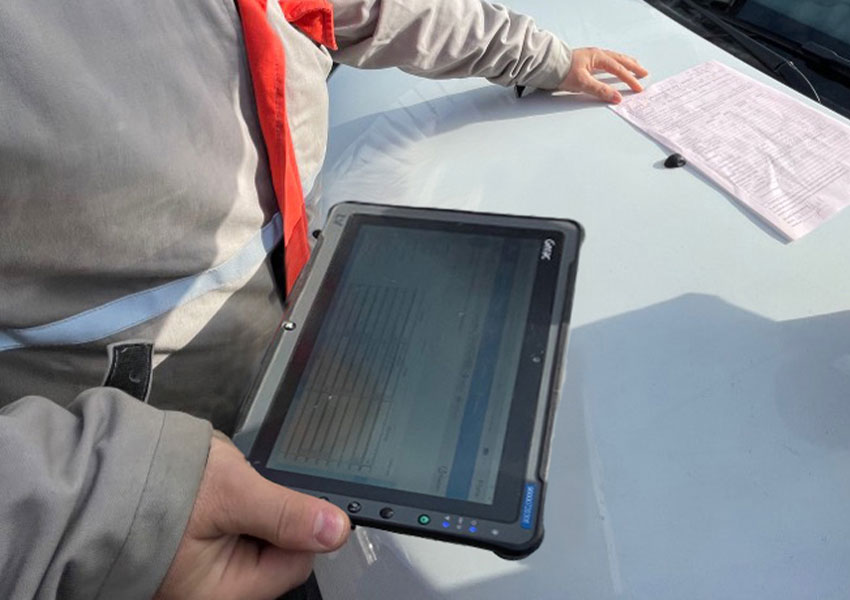 Getac's fully rugged F110 tablets flawlessly integrate into everyday operations, enduring occupational drop hazards and various weather conditions. With built-in barcode scanning and GPS, they ensure seamless operations without additional hardware requirements.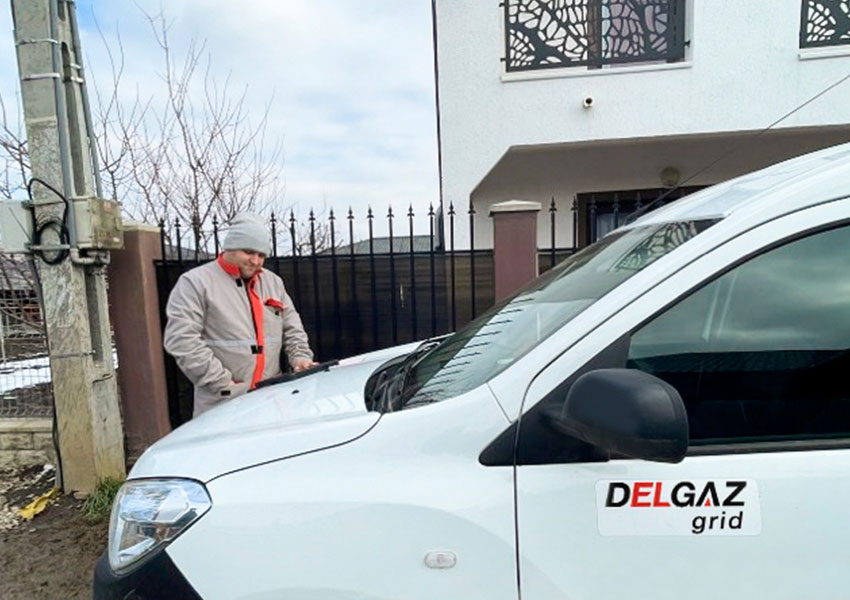 Low replacement rates, quality-price ratio, and fast customer service make Getac a valuable provider. The F110 empowers operators to resolve issues quickly, ensuring high customer satisfaction for Delgaz Grid.
UNLOCKING THE POTENTIAL OF FIELD SERVICE: EMBRACING THE FUTURE
Did you know that 75% of field service businesses using mobility tools have improved productivity? And that predictive maintenance can reduce breakdowns by 70% and increase uptime by 20%? Stay ahead with our innovative solutions and achieve productivity and profitability. Discover game-changing insights!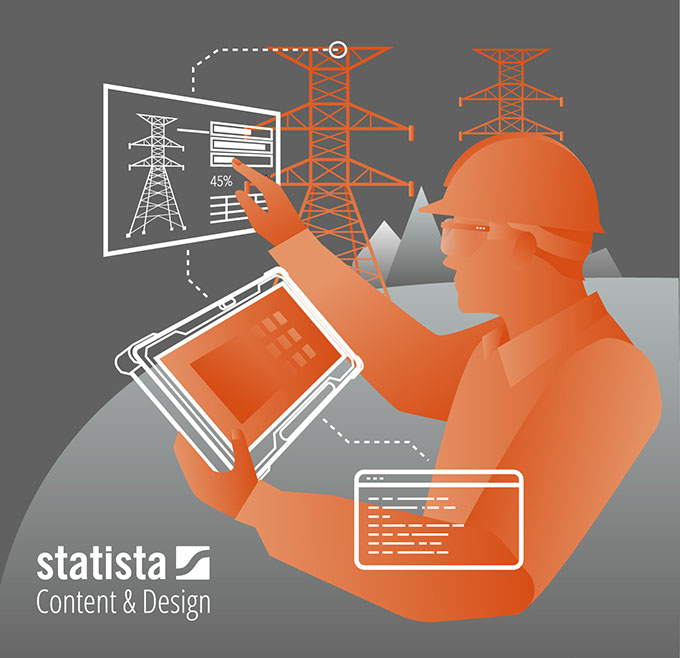 THE WINNING COMBINATION FOR UTILITIES SUCCESS
MAXIMIZING YOUR PRODUCTIVITY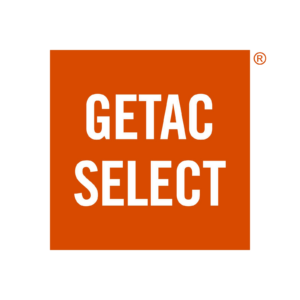 As a leader in rugged mobile solutions, we're taking customer experiences to the next level with Getac Select® Solutions. Let Us Help You Find the Right Solution​. Our comprehensive program shortlists effective solution options for your business objectives, based on our years of industry knowledge and successful deployments worldwide.
REDUCING INTERRUPTIONS AND IMPROVING OPERATIONS
Enabling customer success
At Getac, we collaborate closely with our clients to comprehend their distinctive requirements and work with industry leaders to deliver comprehensive solutions. Our partner ecosystem collaboration enable us to deliver rugged devices, software, accessories, and professional services that align core competencies to create Getac Ready solutions. Achieve productivity and drive success with our innovative solutions.