Workplace health and safety can have a measurable effect on an organization's bottom line, so keeping workers safe is a key focus area for risk managers. While some industries are known for being hazardous, such as mining, construction, and manufacturing, the truth is that any worker could be at risk of a safety incident.
To combat this, many organizations have strict site induction or other safety requirements that workers and visitors must comply with. These measures have moved from paper-based to digital, letting businesses leverage technology to streamline safety processes and improve accuracy.
choosing an off-the-shelf commercial device and even outfitting it with a so-called rugged protective cover is likely to cause more problems than it solves in the long term.
To fully leverage the safety capabilities offered by digital solutions, organizations need to deploy rugged devices that are purpose-built to handle harsh environments. While some of these technologies could potentially be managed by consumer-grade devices, the reality is that these devices are likely to break or stop working relatively quickly. These devices are fragile and susceptible to dust, vibration, shocks, water, oil, and many other elements that are commonplace in industrial environments. Thus, choosing an off-the-shelf commercial device and even outfitting it with a so-called rugged protective cover is likely to cause more problems than it solves in the long term.
A purpose-built rugged device is one that is literally built from the ground up out of hardened materials and with fewer weak points. An industrial-grade rugged device can withstand the temperature extremes and dusty or dirty environments that consumer-grade devices balk at.
What to look for in a rugged device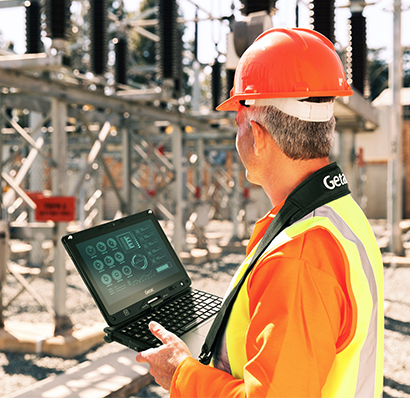 1. A highly readable screen
When completing safety checklists and inductions, for example, using a rugged device with a highly readable screen can help make the process easier. Lighting conditions can vary in industrial settings, so a screen that's designed to be readable in harsh glare or dim light is essential.
2. A responsive touch screen
It's important to have a responsive touch screen that can be used with gloves, wet hands, or a stylus. This is because users in industrial settings may need to input or retrieve information quickly, without having time to wash and dry their hands.
Devices should also include a camera to capture images of hazards and repairs, making verbal or written descriptions unnecessary and improving the accuracy of reporting. This makes it easier to digitalize operations and keep track of issues that need to be rectified.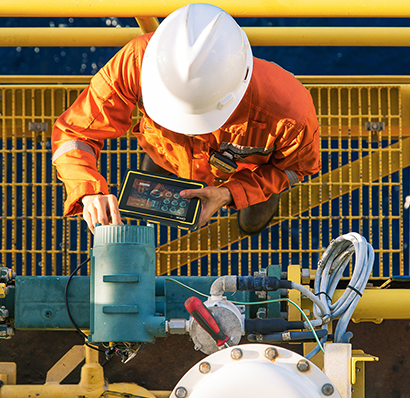 4. High processing power and connectivity
With augmented and virtual reality applications becoming more commonplace, it's important to choose devices with the processing power and connectivity required to run these applications reliably. Consumer-grade devices don't necessarily meet the standard, and their inability to withstand harsh environments makes them a poor choice in this scenario. 
5. Comprehensive, independent certifications
It's essential to select a provider that builds truly rugged solutions from the ground up and can stand by those solutions with comprehensive, independent certifications such as Military Standard (MIL-STD), Ingress Protection (IP), ATEX, American National Standards Institute (ANSI), and Salt Fog certification.
6. A fully rugged warranty as standard
It's important to choose a rugged solution from a provider willing to stand by the devices. The warranty should cover the devices for damage including accidents, giving you peace of mind that a damaged device won't affect your ability to continue operating as usual. Look for a warranty that simplifies the process of reporting a product issue, fixes and returns your device within days, and promises to replace your unit if it can't be repaired.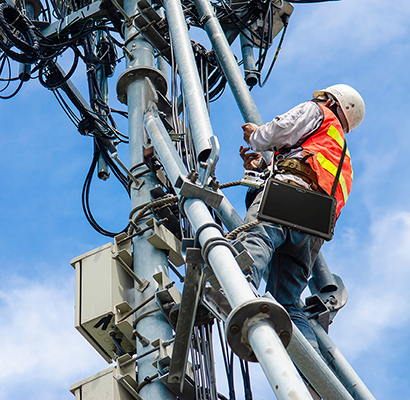 Workers in the utility industry need to be able to reliably go through safety checklists and check manuals. Because they spend a great deal of time outdoors, they need a device that is readable in bright sunlight and can withstand rain and windy conditions equally.
A rugged portable device makes it easier for utilities workers to properly maintain equipment and infrastructure, report in real time, and report safety issues as soon as they arise.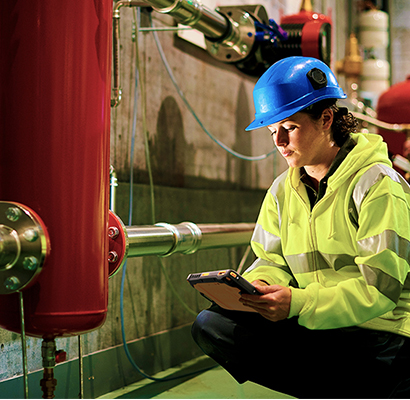 Hazardous materials and environments are common in the oil and gas industry, making it essential to have a rugged computing solution that has ATEX, ANSI and IECEX certifications. Wearing personal protective equipment (PPE) can make it challenging to work with devices and conventional screens can be hard to read; Getac's purpose-built devices overcome this with highly responsive and readable touch screens.
Emergency services like ambulance, police, and fire and rescue, need devices that provide first responders with critical information that contributes to situational awareness and decision-making. These devices must be able to withstand moisture, temperature extremes, drops, shocks, vibration and more. First responders also need a device that can go from a vehicle mount to handheld or strapped to the worker's hand for instant information; it could be what saves someone's life.
4. Transportation and logistics
Mobility is essential in transportation and logistics environments. Long hours in a noisy, vibrating truck cab can cause consumer-grade devices to fail. Rugged devices are ideal because they're purpose-built for a tough environment, so users can be sure they'll withstand the knocks, drops, and shocks that are standard in the transportation and logistics industry without compromising connectivity and safety.
Whether you're manufacturing in a clean room environment or in harsh conditions, a rugged device is essential to keep workers safe. It ensures they can manage and communicate safety risks as well as notify emergency responders if an incident occurs without worrying about connectivity, usability, or responsiveness from the device.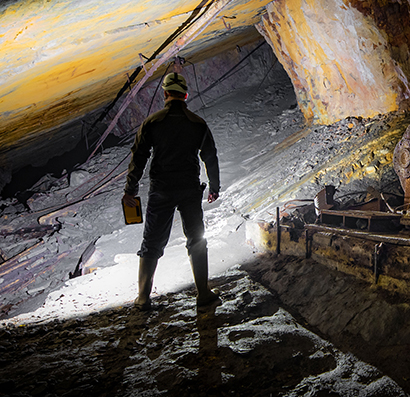 When workers are in the field in a forestry or mining application, they need to be in touch, capable of conducting safety inspections, and certain their device can withstand the harsh conditions. Fully rugged devices are essential to let workers see the information they need on-screen as well as enter information using the touch screen and/or camera. Reliability is everything in an environment where safety must come first.
From R&D and manufacturing to vehicle health checks and routine maintenance, rugged devices support the automotive industry by putting applications, information, and technical data at workers' fingertips. Even if a worker's fingers are oily or dirty, or they're wearing gloves, they need to be able to operate their rugged device at a moment's notice. Reporting safety hazards as they occur is a key part of this.
Getac is a leading global provider of rugged computing solutions to suit just about every industry. The result is a safer, more productive workplace with reliable technology that stands up to harsh and unpredictable environments.
To find out how Getac's rugged solutions can help keep workers safe in your organisation, contact the team today.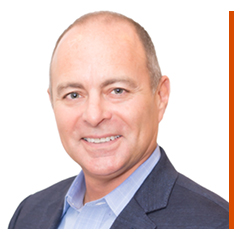 Joe Martin is the Product
Development and Industry
Solutions Director at Getac
and is an award-winning
technical products and services
sales management and
business development professional.