Getac rugged tablets are ideal for front line workers that need the computing power of an enterprise grade computer and the versatility of a tablet. Our complete line of ruggedised mobile computing solutions are engineered to withstand dangerous and harsh environments for professionals in various industries including defence, public safety, manufacturing, and more. They are also built to endure, and remain fully operational after drops up to 6 feet. Find options for rugged tablets that stand up to rain, dust, shock, and vibration, all while keeping you connected and secure.

BEYOND EXPECTATION
Getac devices have one of the lowest failure rates in the industry and because of that we offer our 3 year Bumper-to-Bumper Warranty cover as standard.
* If your work relies on uptime, you can rely on Getac.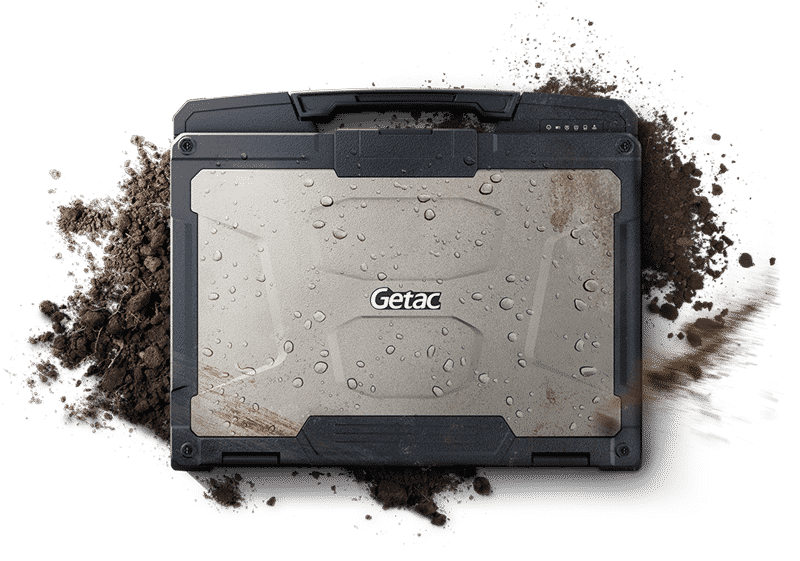 INNOVATION WITHOUT COMPROMISE
Our company has a track record of innovation in rugged technology spanning over 30 years. Through collaboration with our customers and partners, we strive to develop and deliver Getac Select Solutions tailored to meet end-user's needs, even in challenging conditions.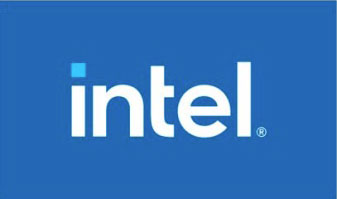 Latest Intel® Technology
Our latest rugged laptops are built to perform, featuring powerful Intel® Core™ processors, superfast flash storage and high-performance graphics.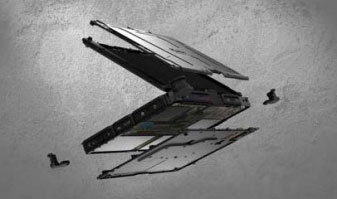 Material Innovation
Getac designs and manufactures its rugged laptops down to the chassis. Our expertise in magnesium alloy and impact-resistant polymer manufacturing allows us to build a rugged computer that can withstand drops, bumps, and other impacts while remaining lightweight and mobile.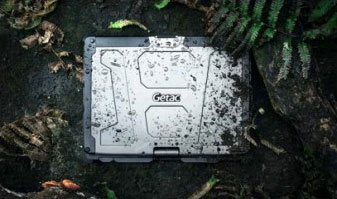 Extreme Environments
Adapting to various work environments is critical, from freezing cold to boiling hot even. Products like our B360 Pro laptop are engineered to work in some of the harshest environments with MIL-STD-810H, MIL-STD-461G, and IP66 certification, allowing them to operate in extreme weather from -20°F to 145°F (-29°C to +63°C), which is crucial for the rugged tablet market.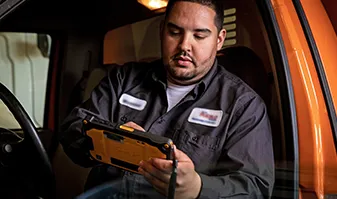 Vehicle Ready
With integrated, dedicated GPS and antenna passthrough connecting to the dock, Getac provides class-leading acquisition speed and location accuracy for organizations with a vehicle-based mobile workforce relying on rugged tablets and notebooks for precision data accurate reporting. This ensures easy access to data and seamless data transfer on the go.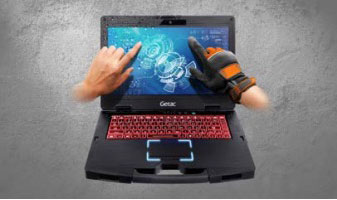 Stronger, Brighter, Better
Our revolutionary LumiBond® 2.0 technology, bonds the display glass with the touch panel and LCD, enhancing touch functionality and providing a display that is more readable, both indoors and out. Our rugged laptops offer better contrast and crisper colors. Plus, LumiBond® 2.0 technology responds to finger, glove, or pen to support every line of work.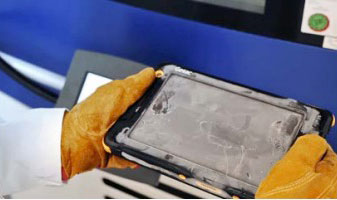 Rugged Certifications
We use an internationally recognized, independent research, engineering and evaluation laboratory to certify that our products meet or exceed the MIL-STD-810H, MIL-STD-461G and IP ratings.
Additional Resources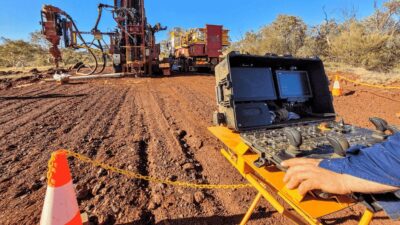 The mining industry, a cornerstone of the global economy, shapes landscapes and drives technological advancements. With over 3.3 billion tonnes of metals produced annually, large-scale mining has become one of the world's most safety-conscious sectors, constantly striving for improvement. However, ensuring safety in this industry comes with its challenges.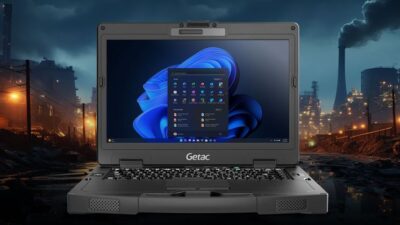 Getac has today announced the launch of its next generation S410 semi-rugged laptop, which delivers powerful processing and graphics performance in a sustainable new design, without compromising on rugged reliability.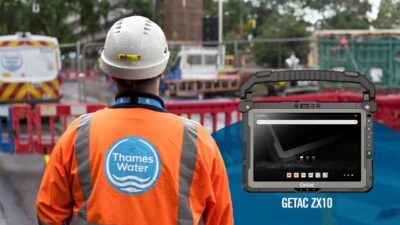 Getac today announced that its ZX10 fully rugged Android tablet has been chosen by Thames Water as part of a multi-year IT upgrade project designed to streamline operations and optimise productivity for its field-based workforce. The deal will see Getac provide rugged tablets, accessories and support to Thames Water, and work closely with the company as it implements a flexible new Android-based ecosystem over the next 12 months.

Have an enquiry? Let's talk!