InfoCase, Inc.
Since 1992, InfoCase has been an industry leader in the design and manufacturing of cases, harnesses, and other mobile accessories for mobile devices. When working in the field and harsh operating environments, InfoCase understand that Getac end users need their hands to utilise other tools and equipment.

Fieldmate™ from InfoCase, is an assortment of accessories designed for enhanced mobility, hands-free use, and reduced end user fatigue. Accessories are performance tested and approved in-house, and selectively tested via third party engineering.

This diverse range of mobile accessories include hand straps, shoulder straps, and screen covers with easel functionality and 4-point user harness compatibility.
*Any collaboration between Getac Technology Corp and InfoCase is currently available globally.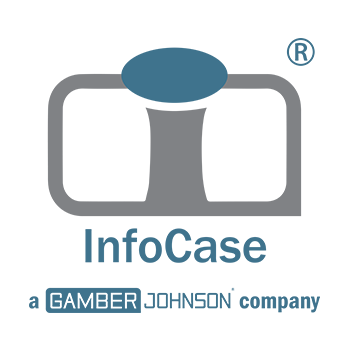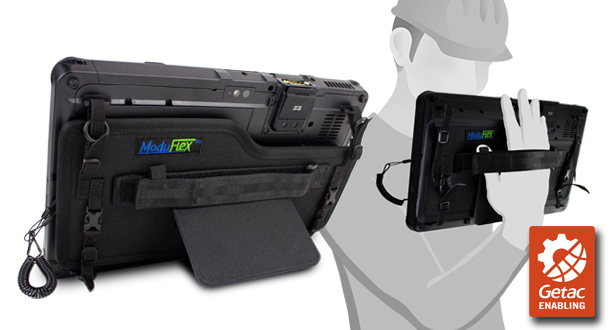 Elastic X-Strap
This comfortable, cushioned pad provides solid, secure device retention while still providing access to all features, ports, and camera. The X-Strap provides easy access to batteries and peripherals. It is also fully compatible with most docking stations and optional keyboards.
Available for: UX10 / ZX10 / F110G6
ModuFlex Facilitation
Available for clamshell devices or tablets, the unique design compliments the features while minimising additional size and bulk to an already rugged device. Featuring specific benefits such as integrated hand strap, shoulder strap (included) as well as compatibility with 4-point harnesses and many vehicle docks.
Available for: UX10 / F110G6 / B360 / S410
Mobility Bundle
Designed for enhanced mobility and hands-free use with your Getac tablet, when it does not otherwise have a handle. It comes complete with a removable handle and ergonomic shoulder strap. It allows easy access to all features, ports, and cameras. Accommodates most vehicle docks.
Available for: UX10 / ZX10 / F110G6 / K120 and more!
Fieldmate™ - Designed for enhanced mobility, hands-free use, and reduced end user fatigue.
The combination of Getac's powerful ruggedised mobile computing with Fieldmate™ performance tested carrying solutions, answers the specific safety and productivity needs of our customers, providing a Getac total solution.
This collaboration enables Getac and InfoCase to build new opportunities in Manufacturing, Utilities, Transportation & Logistics, Public Safety and Defence sectors around the world.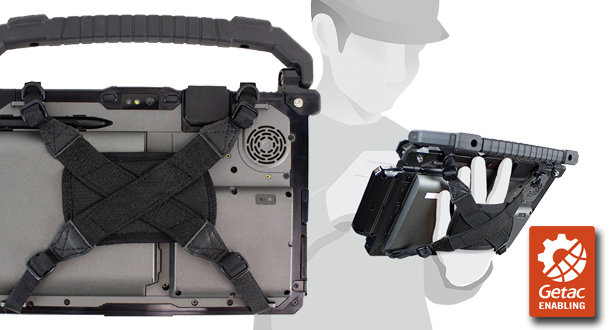 Transportation & Logistics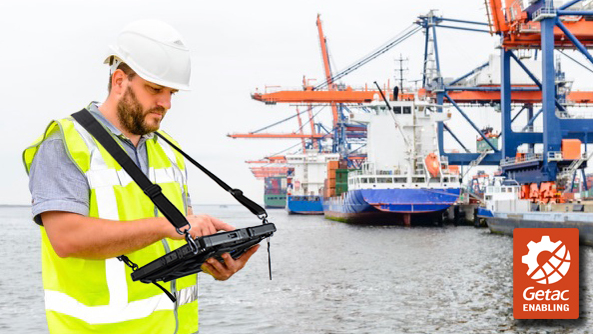 Safety is crucial for field workers. InfoCase solutions provide superior device retention so they can focus on what's most important. InfoCase accessories are composed of durable materials, that can withstand hostile environments such as railroad and port management.
For more information about Getac Total Solutions for Airport Management, Port Management, Railroad Management, Long-haul Delivery Fleet Management, or Warehouse Materials Handling, visit our Transportation & Logistics industry page.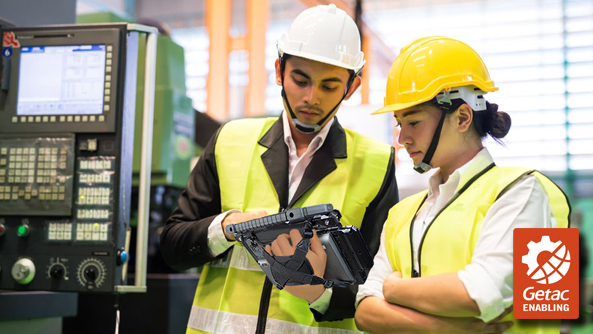 Whether conducting safety inspections or managing inventory, InfoCase solutions enhance your team's productivity and efficiency via ergonomics.
For more information about Getac Total Solutions for Industrial Programming and Robotic Control, Facility Management, Compliance and Inspections, Workforce Management, Inventory and Warehouse Management, Factory Automation and Plant Monitoring, or EAM and CMMS Solutions, visit our Manufacturing industry page.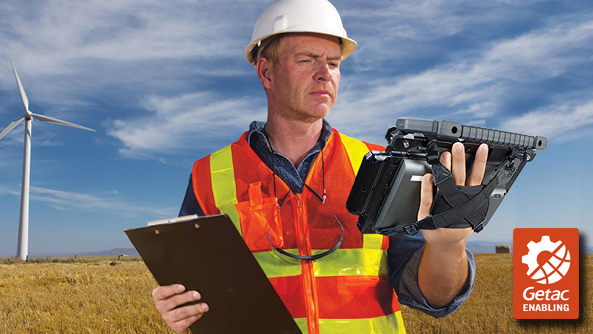 InfoCase solutions provide hands-free mobility, which can impact on safety and productivity, whilst conducting utility worker tasks such as meter readings or maintenance work.
For more information about Getac Total Solutions for On-site Safety, Smart Meter Reading and Installation, Utility Asset Management, Mobile GIS, Surveying and Mapping, or Workforce Management, visit our Utilities industry page.
To learn more about Getac Total Solutions, contact a Getac sales representative using the form below…
Do you have a Getac Total Solutions Enquiry? Let's talk!
Join the
GETAC SELECT ENABLING PROGRAM
Growing together to shape our business for tomorrow
Become a Total Solutions Partner