Getac, global designer and manufacturer of rugged technology, has strengthened its partnership with ecom instruments, global market leader in the field of portable explosion-protected equipment, with an agreement to supply Getac's new ATEX certified Z710-Ex rugged Android tablet and rugged handheld PS336-Ex in Europe.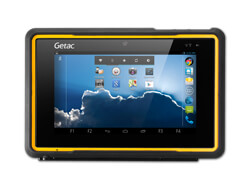 The Z710-Ex is the world's first rugged Android 4.1 tablet with explosion protection and along with Getac's PS336 handheld now offers ATEX (Explosive Atmosphere) Zone 2/22 certification, making both products suitable for use in hazardous and potentially explosive environments. They join an innovative and comprehensive line-up offered by ecom instruments to sectors such as the oil and gas, chemical, petrochemical and pharmaceutical industries.
"Ecom instruments operates in areas where uncompromising levels of safety and reliability are essential, and an extremely high level of product expertise is demanded by the customer," says UK President of Getac, Peter Molyneux. "The partnership between Getac and ecom instruments offers just that: combining safe, reliable and efficient products with an impressive technical knowledge base and unsurpassed service levels."
"This strategic partnership with Getac strengthens ecom instruments' leading position as a full-service provider of portable explosion-protected equipment," states Sandro Nied, Senior Vice President Products at ecom instruments GmbH. "Offering a complete range of state-of-the-art products to our customers has always been ecom´s ambition and we are glad to extend our product line by partnering with a market leader in rugged mobile computing."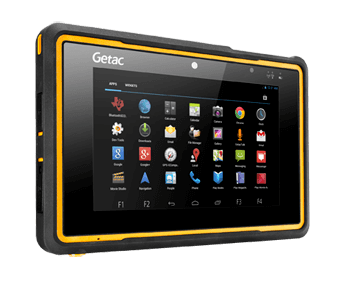 Operating on Android 4.1 the Z710-Ex has an extended battery life to allow field workers to complete a normal shift (8-10 hours) without the need for recharging and thanks to its high-security features it is one of the most secure tablets on the market.

The rugged device is the perfect choice for those who want more than the smaller handheld devices previously commonplace in such hazardous environments. The 7-inch capacitive screen is ideal for scenarios where a higher level of information is required to complete a task, such as schematics and detailed work instructions.
The Getac Z710-Ex comes with optional 3.5G WWAN for data and voice communication, RFID (HF) and 1D/2D imager barcode reader.
The PS336-Ex with its 1GHz of processing power and Getac's patented Flexiconn™ technology is one of the most powerful handhelds on the market and provides users with multi-functionality simply by swapping its caps.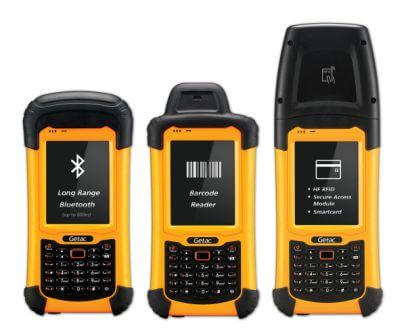 Both the tablet and the handheld are ideal for field workers in those industries where ATEX compliance is mandatory when carrying out inspection and maintenance work. In addition to EU Explosive Atmosphere ATEX Certification the Z710-Ex tablet is MIL-STD 810G and IP65 accredited and the PS336-Ex offers users MIL-STD 810G and IP68 certifications.