Professional Services
---
Revolutionise your business with Getac Professional Services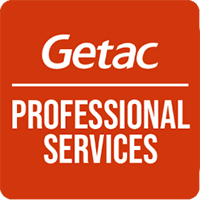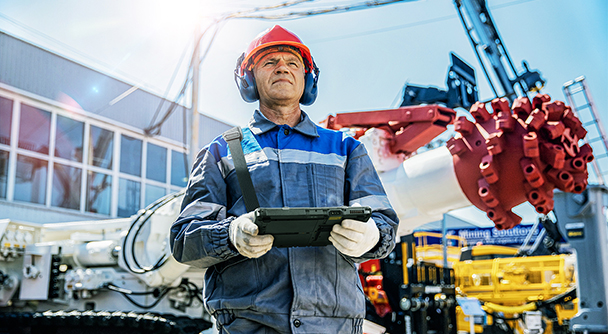 Getac Professional Services supports businesses with the tools needed to maintain productivity and uptime. With Getac Professional Services you can revolutionise your business with an enhanced warranty, additional software and a wide range of device deployment services.
Getac Professional Services unleashes the full potential of your Getac devices, providing your team with ultimate device capabilities and allowing them to work efficiently anytime and anywhere.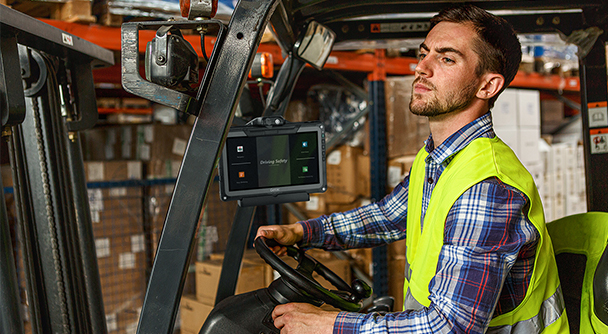 Our team of experts will work with you to understand your challenges and specific deployment needs and design a tailored solution to streamline your device deployment, improve your business capabilities and maximise your device potential. We will ensure that you have all the tools needed to help your business thrive and empower your workforce.

Project Lifecycle Support
We have a dedicated team of technical experts to support you throughout the lifecycle of your project deployment and beyond.

Project Configuration Services
A range of configuration services to support customers, streamline deployments and capture valuable key information for tracking assets and managing devices.

Image Deployment Services
Getac support all industry standard image deployment technologies to ensure seamless image compliance across organisations.
SOFTWARE SOLUTIONS
Getac offer a range of software solutions to support the needs of mobile device productivity and deployment.

Getac Driving Safety Utility
Reliable In-vehicle Safety On The Move
Getac promotes Driver Safety. Whether you are driving commercial vehicles on the road or forklift trucks in the warehouse, Getac Driving Safety Utility reduces visual and manual distractions with its screen blanking function, to help drivers stay focused, keeping them safe.

Getac KeyWedge Barcode Reader Utility
One-Touch Scanning for your Rugged Devices
The KeyWedge Barcode Reader Utility expands the capability of any Getac rugged device with a rear camera. No hardware. No upgrades. No SDK integration required. Simply install the app and you've got a one-touch rugged barcode scanner suitable for standard industrial field use, available on your Getac tablets or laptops. One download and you're good to go.

We understand the importance of keeping you operational at all times, minimising downtime. We have an extensive range of support services giving you control and flexibility.

Getac Service System (GSS)
By registering your devices on the Getac Service System (GSS), you have the ability to order replacement parts, purchase upgrades, manage your warranty and more.

Self-Maintainer
To keep your devices functioning at peak performance, the Getac Self-Maintainer Program allows you to replace consumable parts in the field, reducing downtime and operational impact to your workforce during the warranty period.
EXTENDED WARRANTY & SUPPORT OPTIONS
Our fully rugged product warranty includes accidental damage, ensuring enhanced total cost of ownership (TCO).

Extended Warranty
To prolong the life of your product and increase your return on investment (ROI), Getac offer extended device warranty from 3 to 5 years and beyond.

Accidental Damage Warranty
Elevate your existing semi-rugged warranty to also include accidental damage cover, giving total protection from accidental acts and exposure to environmental conditions, ensuring no additional costs or delays.

Accessory Warranty
To ensure your accessories perform in-line with your total solution, we offer a range of warranty extensions to suit your business needs.

Battery Warranty
We understand battery performance is essential to ensure your mobile workforce remains productive. If your battery performance drops below 50% charge capacity from new, we will offer a replacement via the repair loop.
* Batteries must ship into the repair loop fitted within the device.

Keep Your SSD Warranty
Getac protects customer data and takes reasonable precautions to protect your data while it is in our hands. However, some customers' devices hold sensitive data that they cannot take any risks. If you handle data of a sensitive nature, for national security or commercial reasons, Keep Your SSD Warranty is your option.

Loan Swap Services
Getac can provide a variety of next business day loan swap services for units and accessories.

Allow Getac Professional services to take your business to the next level, allowing enhanced productivity, reduced downtime and providing you with an empowered workforce.
Contact us or your Getac distribution partner today to start creating your perfect business solution.