Getac F110
MASSIMIZZARE LA VELOCITÀ E LA SICUREZZA. PROPRIO LA GIUSTA DIMENSIONE.
Con un ampio schermo widescreen da 11.6 pollici e una potenza adatta all'operatività di Windows 10, F110 è l'ideale per rispondere alle esigenze di pubblica sicurezza, delle utility e per le applicazioni in ambito di produzione industriale.
MASSIMIZZARE LA VELOCITÀ E LA SICUREZZA. PROPRIO LA GIUSTA DIMENSIONE.
F110 rivoluziona la progettazione di tablet rugged. Performance eccellenti, standard di sicurezza all'avanguardia, uno schermo widescreen da 11,6 pollici e un design sottile e leggero ridefiniscono le caratteristiche ideali dei dispositivi rugged dedicati a chi è sempre in movimento.
SOTTILE E LEGGERO
Progettato per avere le dimensioni di un foglio A4, il nuovo tablet rugged F110 rompe col passato grazie al suo ampio display da 11.6 pollici, al suo processore all'avanguardia, a una definizione incredibile e all'utilizzo della doppia batteria.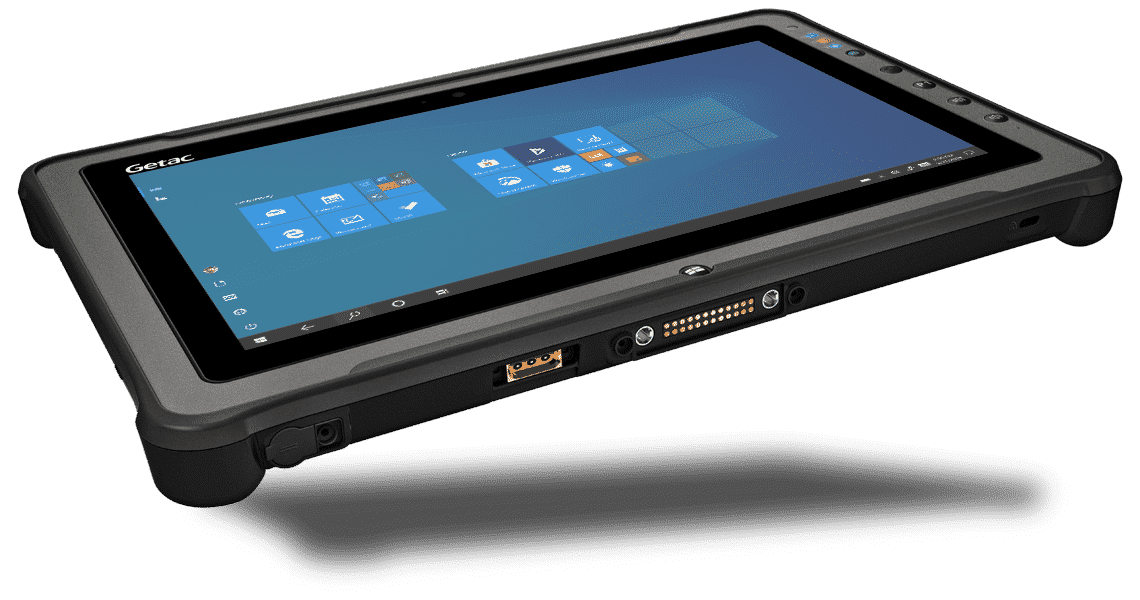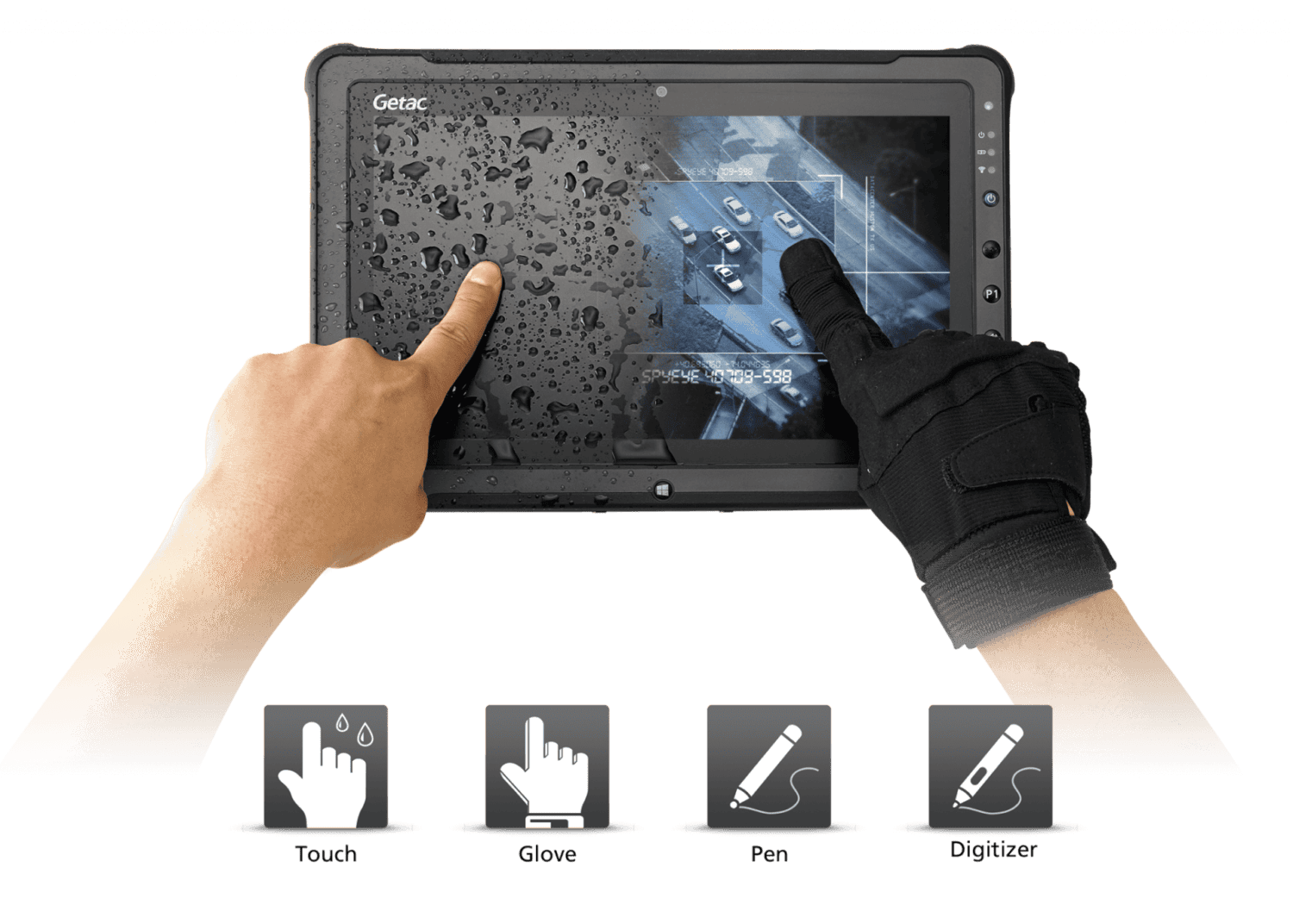 LUMIBOND® 2.0: MIGLIORE, PIU' LUMINOSO, PIU' FORTE
Il tablet fully rugged F110 è dotato della rivoluzionaria tecnologia LumiBond® 2.0, che unisce il display in vetro, il pannello touch e l'LCD in un pannello unico, più duraturo e più leggibile. Offre quattro funzioni touch avanzate (modalità Touch/Pioggia, Guanto o Penna e modalità opzionale digitizer) e la penna con punta rigida inclusa permette di acquisire firme e inserire annotazioni più precise su disegni, cartine e moduli.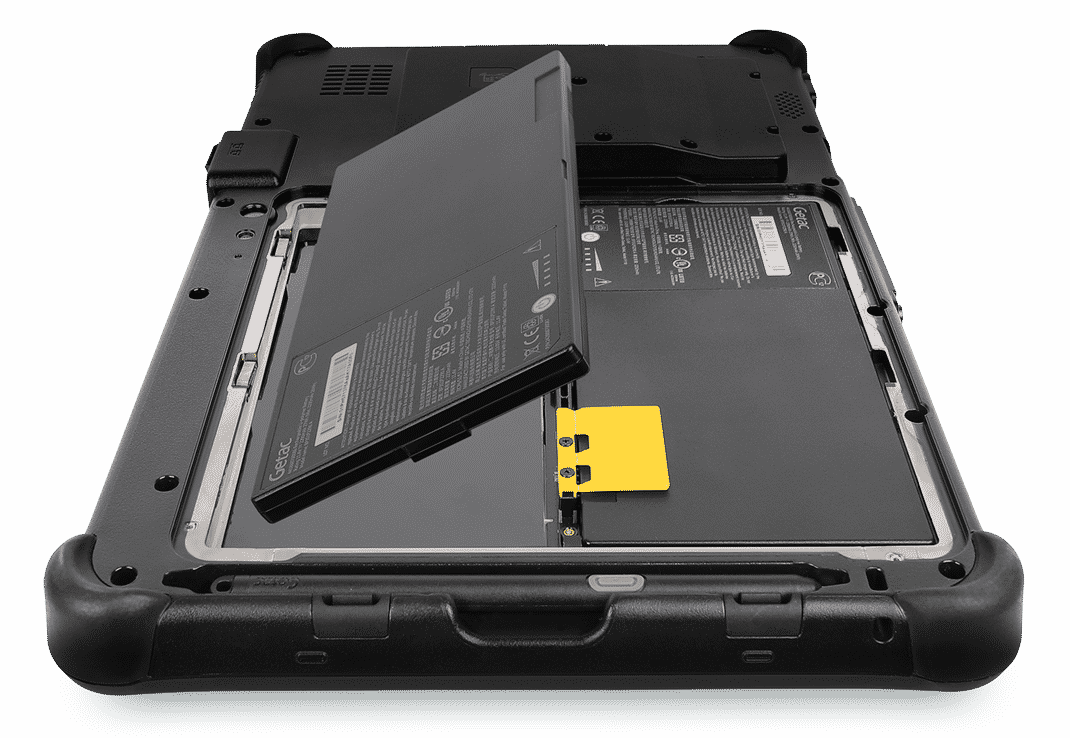 DOPPIA BATTERIA PER UNA POTENZA ILLIMITATA.
Una delle innovazioni più interessanti di F110 è forse quella più semplice. Al posto di un'unica batteria removibile, il tablet dispone di due batterie hot-swap che offrono praticamente un utilizzo ininterrotto del dispositivo. Questa soluzione consente la rimozione e la sostituzione della batteria scarica senza dover spegnere il computer o chiudere le applicazioni in uso.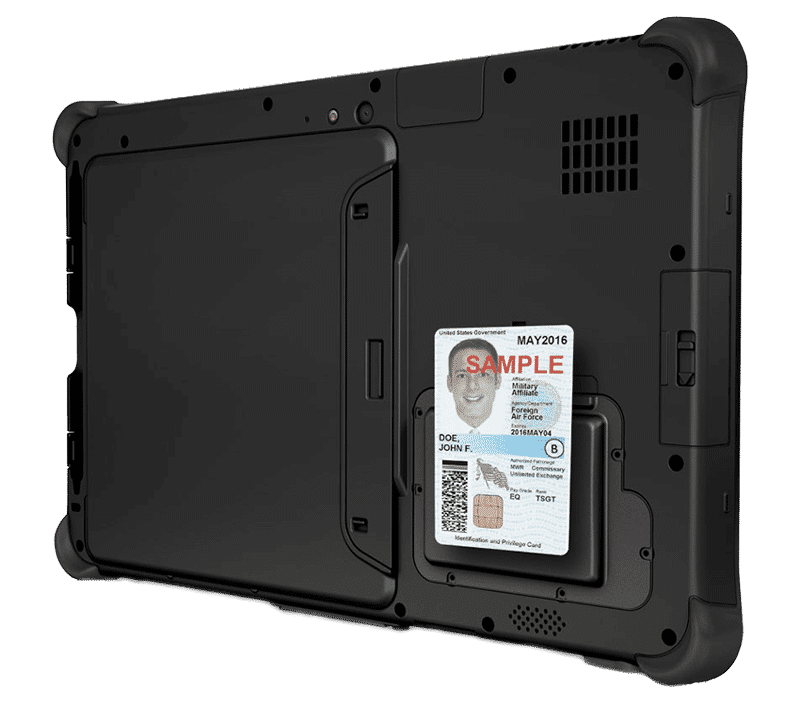 SICUREZZA RIDEFINITA
Una gamma di caratteristiche di sicurezza all'avanguardia, tra cui l'autenticazione multifattoriale, permette di proteggersi da potenziali minacce e rischi di intrusione.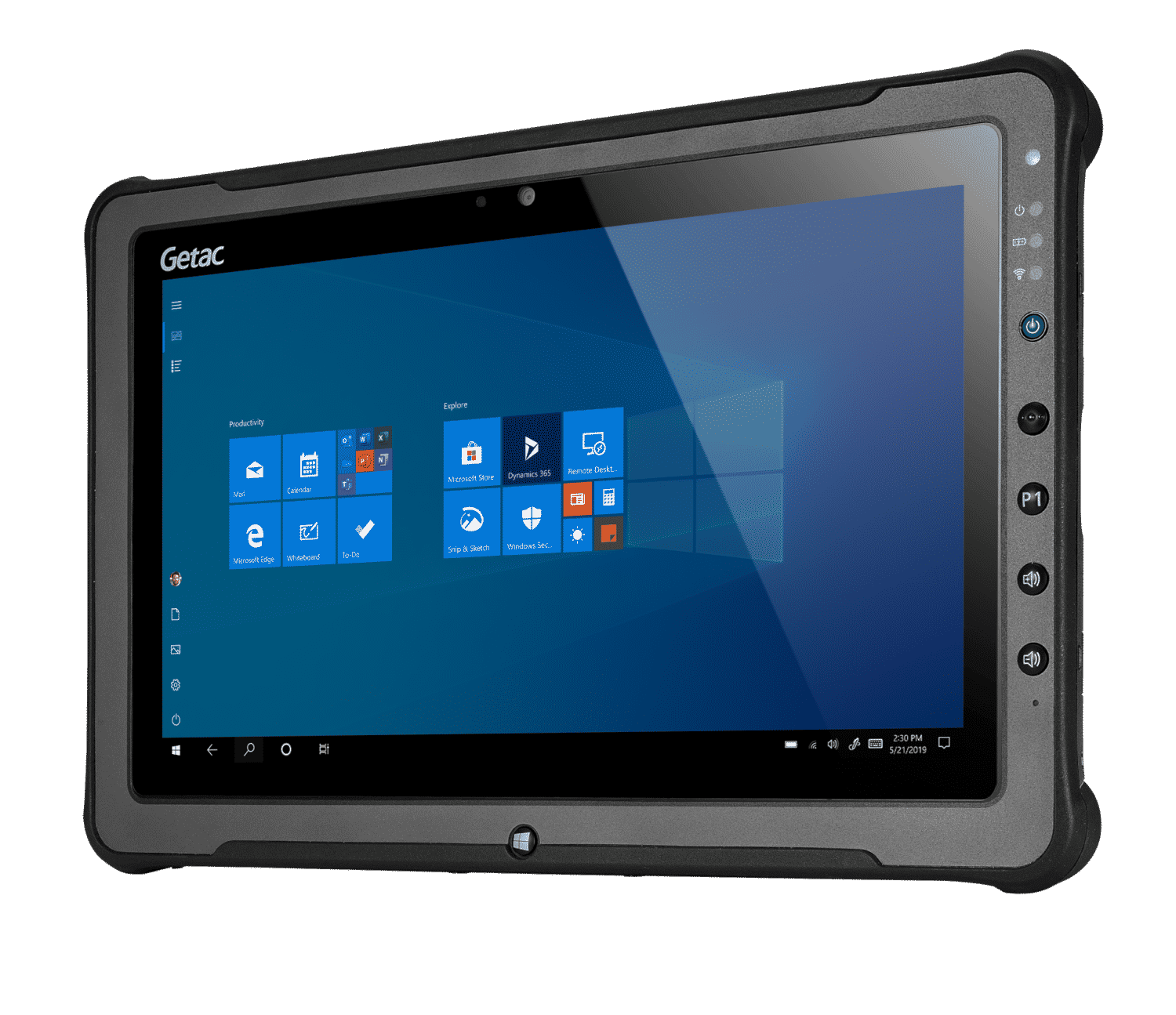 AMPIO E NITIDO DISPLAY FHD DA 11.6"
La maggior parte dei tablet rugged opta per un ampio display o per un design compatto. Noi abbiamo scelto di offrire entrambi. Con il suo ampio display widescreen da 11.6", F110 è l'ideale per lavorare in ambiente Windows su moltissime applicazioni, contemporaneamente.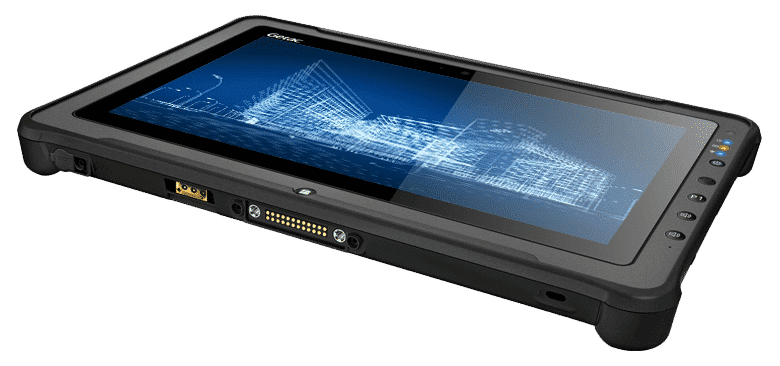 Built To Survive™
Solo Getac realizza integralmente i propri tablet rugged, chassis incluso. Progettato per proteggere il computer da cadute, shock, polvere, liquidi e molto altro, risponde agli standard della certificazione MIL-STD-810G, IP65 e MIL-STD-461G.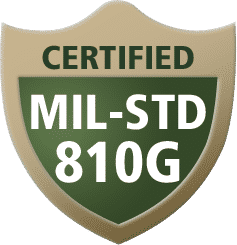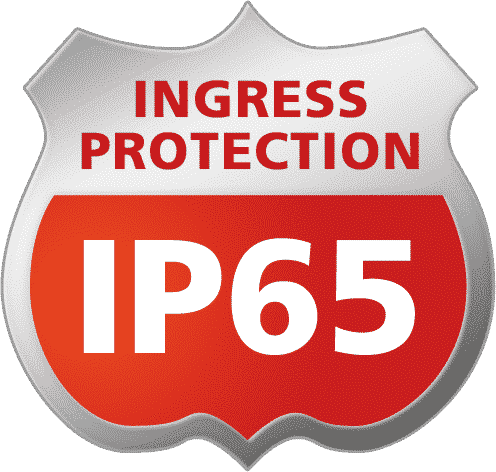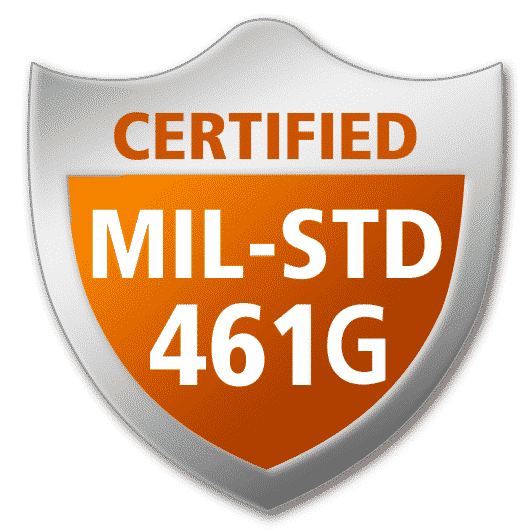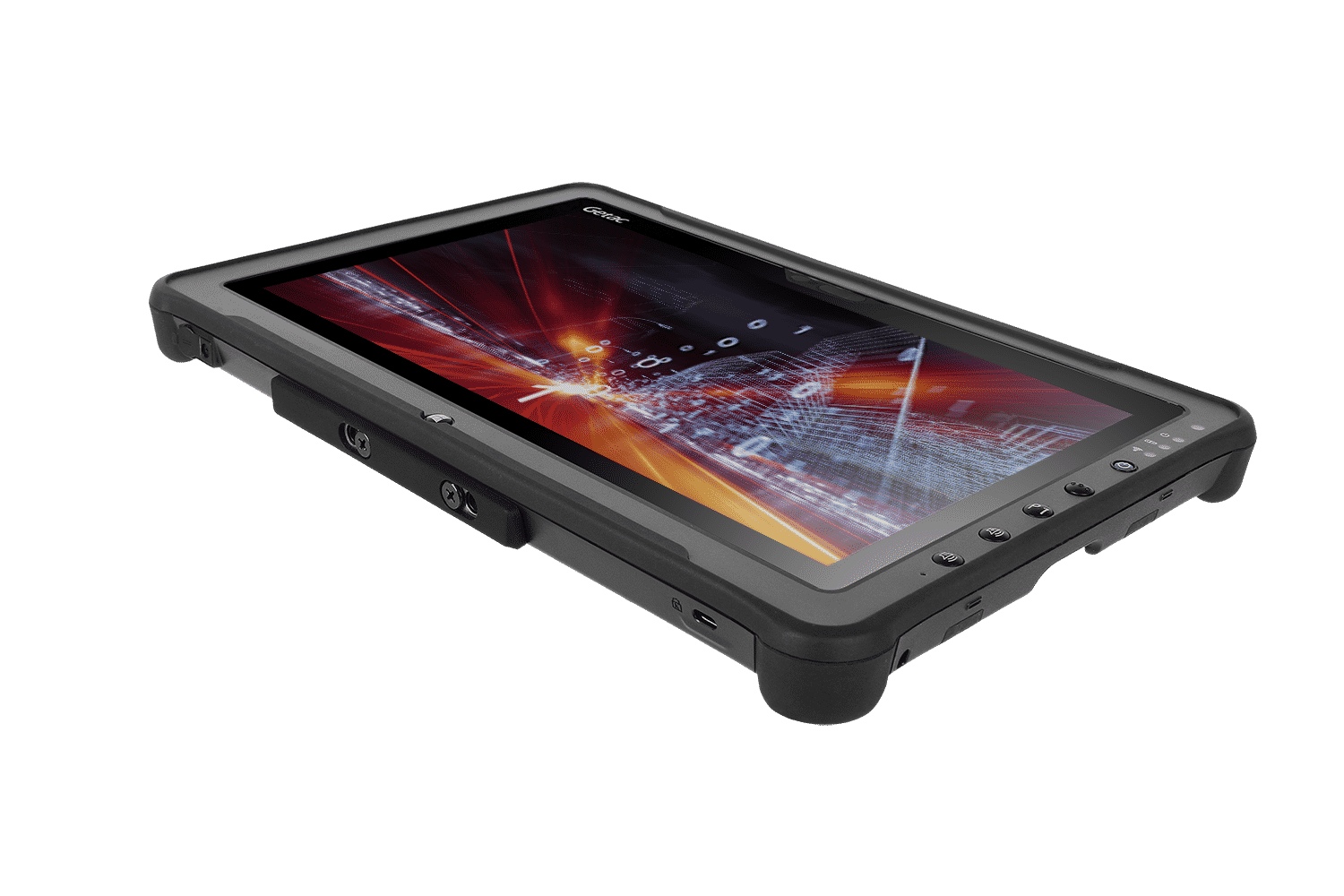 CERTIFICAZIONE ATEX E IECEX
Con F110 è opzionale la certificazione ATEX/IECEx Zona 2 per l'uso in atmosfere potenzialmente esplosive. Il materiale meccanico isolante e l'eccezionale design dei circuiti assicurano che il tablet Fully Rugged F110 sia a prova di accensione e intrinsecamente sicuro.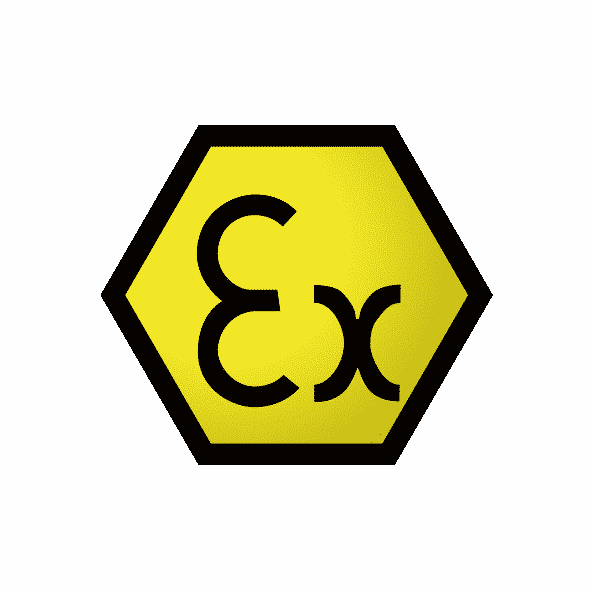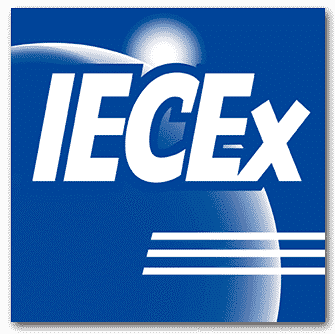 ---
FUNZIONALITA' DEL GETAC F110
OLTRE OGNI ASPETTATIVA.
Le nostre Garanzie totali per dispositivi fully rugged superano ogni aspettativa in materia di protezione della tua produttività.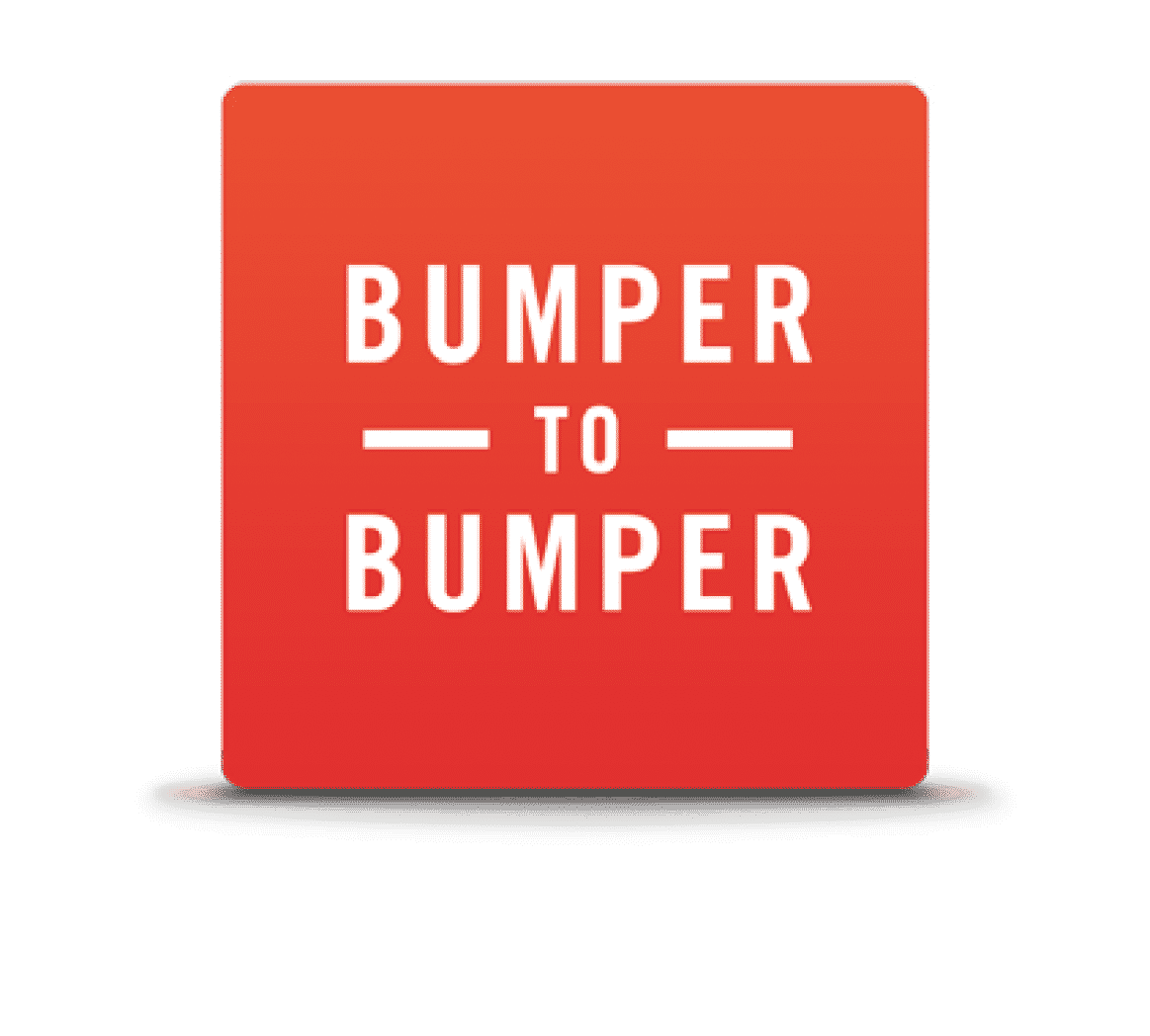 Garanzia 3 anni
Gli imprevisti possono compromettere l'utilizzo dei dispositivi e causare tempi di inattività. Ecco perché Getac ha introdotto la copertura dei danni accidentali come elemento standard della nuova Garanzia totale Bumper-to-Bumper, consentendo un'ottima gestione dei costi legati all'IT.
La Garanzia totale è una formula agevole che offre un eccellente servizio di logistica Pack & Collect e garantisce un servizio di assistenza e riparazione rapido, effettuato da personale qualificato di Getac e di una riconsegna altrettanto veloce.
3 anni Garanzia totale.
Per maggiori informazioni riguardanti la copertura della garanzia, vedere Termini e Condizioni.
*Le immagini del prodotto sono puramente indicative. Il prodotto attuale potrebbe essere soggetto a variazioni migliorative
F110 Technical Specifications
Operating System
Windows 10 Pro
Mobile Computing Platform Options

Intel® Core™ i5 Technology
Intel® Core™ i5-8265U Processor 1.6GHz
Max. 3.9GHz with Intel® Turbo Boost Technology
- 6MB Intel® Smart Cache

Platform Options:
Intel® Core™ i5 vPro™ Technology
Intel® Core™ i5-8365U vPro™ Processor 1.6GHz
Max. 4.1GHz with Intel® Turbo Boost Technology
- 6MB Intel® Smart Cache

Intel® Core™ i7 Technology
Intel® Core™ i7-8565U Processor 1.8GHz
Max. 4.6GHz with Intel® Turbo Boost Technology
- 8MB Intel® Smart Cache

Intel® Core™ i7 vPro™ Technology
Intel® Core™ i7-8665U vPro™ Processor 1.9GHz
Max. 4.8GHz with Intel® Turbo Boost Technology
- 8MB Intel® Smart Cache

VGA Controller
Intel® UHD Graphics
Display
11.6" IPS TFT LCD FHD (1920 x 1080)
Protection film
800nits LumiBond® display with Getac sunlight readable technology
Capacitive multi-touch screen
Storage & Memory

8GB DDR4
Optional: 16GB / 32GB DDR4

256GB SATA SSD
Optional: 512GB / 1TB SATA SSD
Optional: 256GB / 512GB / 1TB PCIe NVMe SSD

Keyboard
Power button
5 tablet programmable buttons
Pointing Device
Touchscreen
- Capacitive multi-touch screen
- Optional: Dual mode touchscreen (multi-touch and digitizer)
Expansion Slots
(Will have same disclaimer number and Dimensions
(disclaimer number vary from model to model)

Optional: 1D/2D imager barcode reader, or serial port, or LAN (RJ45), or MicroSD, or USB 2.0 port, or serial port+ LAN (RJ45) i

I/O Interface

FHD webcam x 1 vii
8M pixels auto focus rear camera x 1
Headphone out / mic-in combo x 1
DC in Jack x 1
USB 3.2 Gen 2 Type-A x 1
HDMI x 1
Docking Connector x 1
Optional: Windows Hello face-authentication camera (front-facing) x 1x
Optional: RF antenna pass-through for GPS, WLAN and WWAN

Communication Interface
Intel® Dual Band Wireless-AC 9260, 802.11ac
Bluetooth (v5.1)ii
Optional: Dedicated GPS
Optional: 4G LTE mobile broadband
Optional: 10/100/1000 base-T Ethernet i (occupies expansion slot)
Pre-installed software
Getac Utility
Getac Camera
Getac Geolocation
Getac Barcode Managerxi
Optional: Absolute Persistence®
Software
Optional: Getac Device Monitoring Systemxiii
Optional: Getac Driving Safety Utilityxiv
Optional: Getac Keywedge Barcode Reader Utilityxiv
Optional: Getac Virtual GPS Utilityxiv, xv
Security Features

TPM 2.0
Kensington Lock
Optional: Intel® vPro™ Technology
Optional: LF/HF RFID readeriii,iv,v, or HF RFID readervi , or smart card reader, or fingerprint scanner

Power
AC adapter (65W, 100-240VAC, 50 / 60Hz)
Li-Ion smart battery (11.4V, typical 2160mAh; min. 2100mAh) x 2
LifeSupport™ battery swappable technology
Dimensions & Weight
314 x 207 x 24.5 mm (12.4" x 8.15" x 0.96")
1.39 kg (3.08 lbs)vii
Rugged Features

MIL-STD-810H certified
IP65 certified
MIL-STD-461G certifiedviii
Vibration & 4 feet drop resistant
e-Mark certified for vehicle usage
Optional: ANSI/ISA 12.12.01 ANSI/UL 121201, CSA C22.2 NO. 213 xii

Environmental Specifications
Temperatureix:
- Operating: -21°C to 60°C / -5.8°F to 140°F
- Storage: -51°C to 71°C / -60°F to 160°F
Humidity:
- 95% RH , non-condensing
Accessories
Battery (11.4V, typcial 2160mAh; min. 2100mAh)
AC Adapter (65W, 100-240VAC)
Capacitive Stylus
Optional:
Carry Bag
Tablet Folio Case
Battery (11.4V, typcial 2160mAh; min. 2100mAh)
Multi-bay Charger (Dual Bay)
Multi-bay Charger (Eight-Bay)
Detachable Folding Keyboard
AC Adapter (65W, 100-240VAC)
Office Dock AC Adapter (90W, 100-240VAC)
MIL-STD-461 Certified AC Adapter (90W, 115-230VAC)
Vehicle Adapter (120W, 11-32VDC)
Digitizer Pen
Capacitive Stylus
Protection Film
Hand Strap
Shoulder Strap (2-point)
Shoulder Harness (4-point; handsfree)
Vehicle Cradle
Vehicle Dock
Office Dock
Office Dock with Twin Battery Charger
Bumper-to-Bumper warranty
Accidents can take your equipment out of service when you least expect it, especially in a rugged environment, which can cause costly equipment downtime.
That is why Getac has introduced accidental damage as standard under our Bumper-to-Bumper warranty, to help minimize your enterprise IT costs.
Bumper-to-Bumper is your hassle-free guarantee. That means you can depend on us to have your unit back in service within days.

Standard
3 years Bumper-to-Bumper
Barcode reader, serial port, Ethernet, MicroSD, 2nd USB (USB 2.0) port, or serial port+Ethernet are mutually exclusive options.
Bluetooth performance and connectable distance may be subject to interference with the environments and performance on client devices, users may be able to reduce effects of interference by minimizing the number of active Bluetooth wireless devices that is operating in the area.
LF/HF RFID reader, HF RFID reader, smart card reader and fingerprint scanner are mutually exclusive options.
LF(125kHz) / HF(13.56MHz) Combo RFID/NFC reader ( iClass, HID Prox, ISO 15693, 14443 A/B, Mifare and FeliCa™compliant).
LF/HF RFID reader option is not Energy Star 8.0 compliant
13.56MHz Contactless HF RFID reader (ISO 15693, 14443 A/B, Mifare and FeliCa™ compliant).
Weight and dimensions vary from configurations and optional accessories.
MIL-STD-461G 90W AC adapter sold separately.
Tested by a national independent third party test lab following MIL-STD-810H.
FHD webcam and optional Windows Hello face-authentication camera (front-facing) are mutually exclusive options
Available when barcode reader option is selected.
Available with limited configurations.
Availability depends on operating system and internet connectivity.
Availability depends on internet connectivity, for the first installation.
Either an embedded or standalone GPS module is required.
**Specifications subject to change without notice.
Information provided herewith is for reference only, available specification shall be subjected to quotation by request.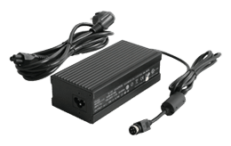 Adattatore AC certificato MIL-STD-461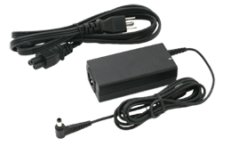 65W, 100-240VAC
Da utilizzare solo in aree non pericolose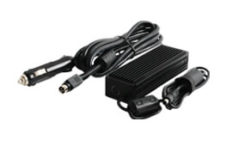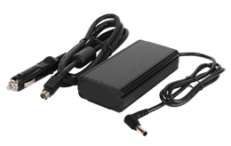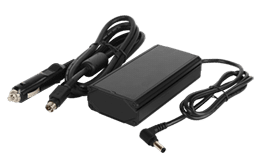 120W, 11-16VDC and 22-32VDC
2290mAh
Sostituibile solo in aree non pericolose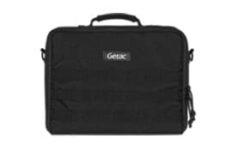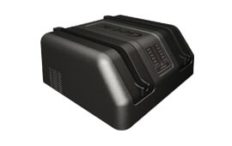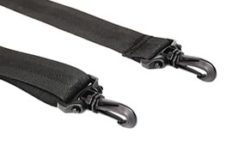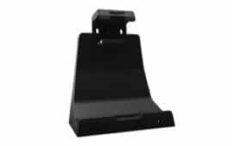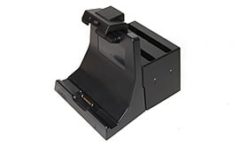 con doppio caricabatterie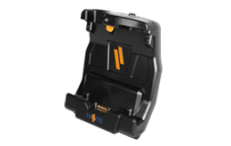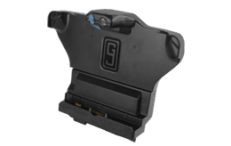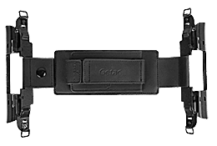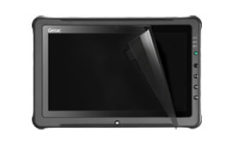 Pellicola di protezione AG/AR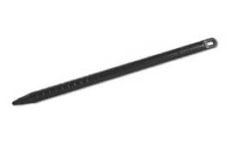 Stilo capacitivo (Punta dura)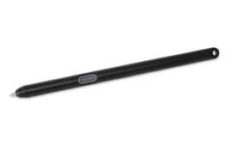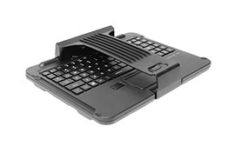 Tastiera pieghevole rimovibile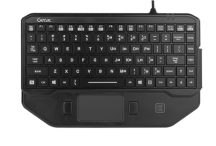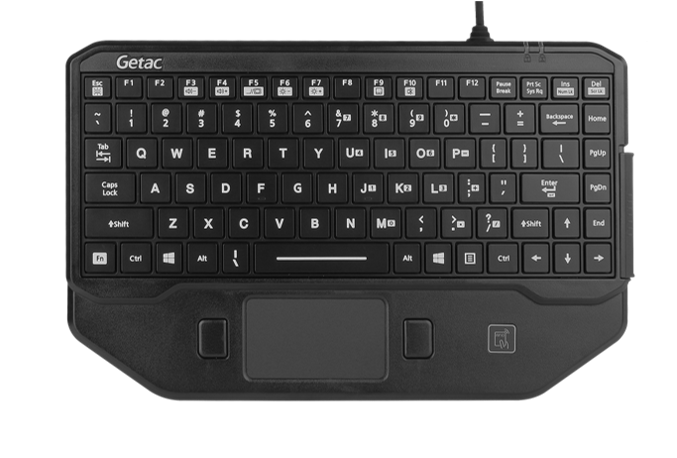 Ci sono domande? Parliamo!