Getac F110-EX
TABLET FULLY RUGGED CON CERTIFICAZIONE ATEX
Il tablet fully rugged Getac F110-EX certificato ATEX offre ottime prestazioni negli ambienti potenzialmente esplosivi di Zona 2/22.
TABLET FULLY RUGGED CON CERTIFICAZIONE ATEX
Il nuovo tablet fully rugged F110-EX fornisce la potenza e la versatilità di un computer da ufficio, senza compromettere il form factor sottile di un tablet e il funzionamento su veicolo. Il suo schermo da 11,6" offre un'esperienza touchscreen e split-screen molto confortevole, mentre la connettività all'avanguardia garantisce un'eccezionale produttività alla giornata lavorativa.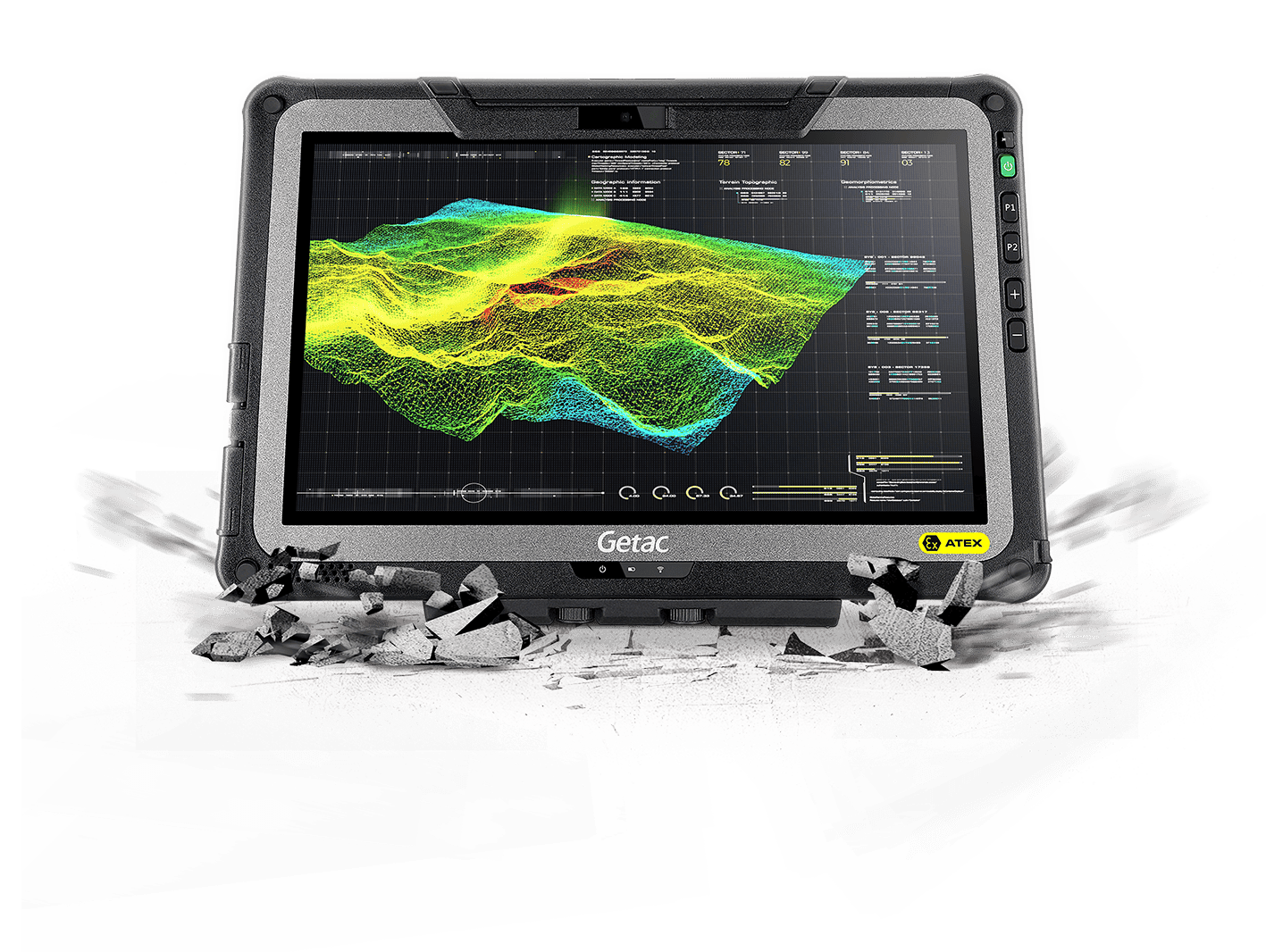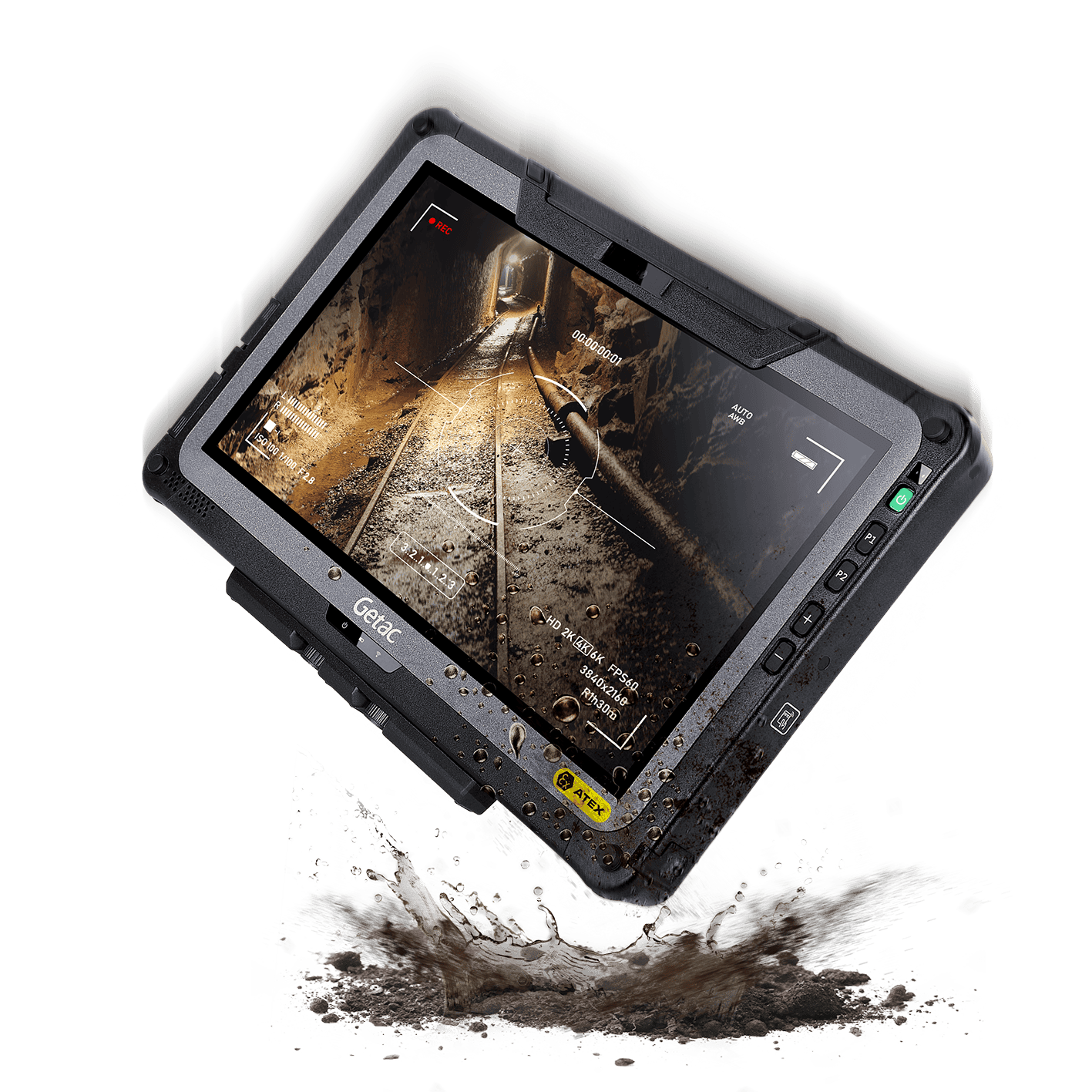 BUILT TO SURVIVE™
Solo Getac realizza integralmente i propri tablet rugged, chassis incluso. Progettato per proteggere il computer da cadute, urti, gocce, vibrazioni, polvere, liquidi e molto altro, il tablet fully rugged F110-EX risponde agli standard della certificazione MIL-STD-810H.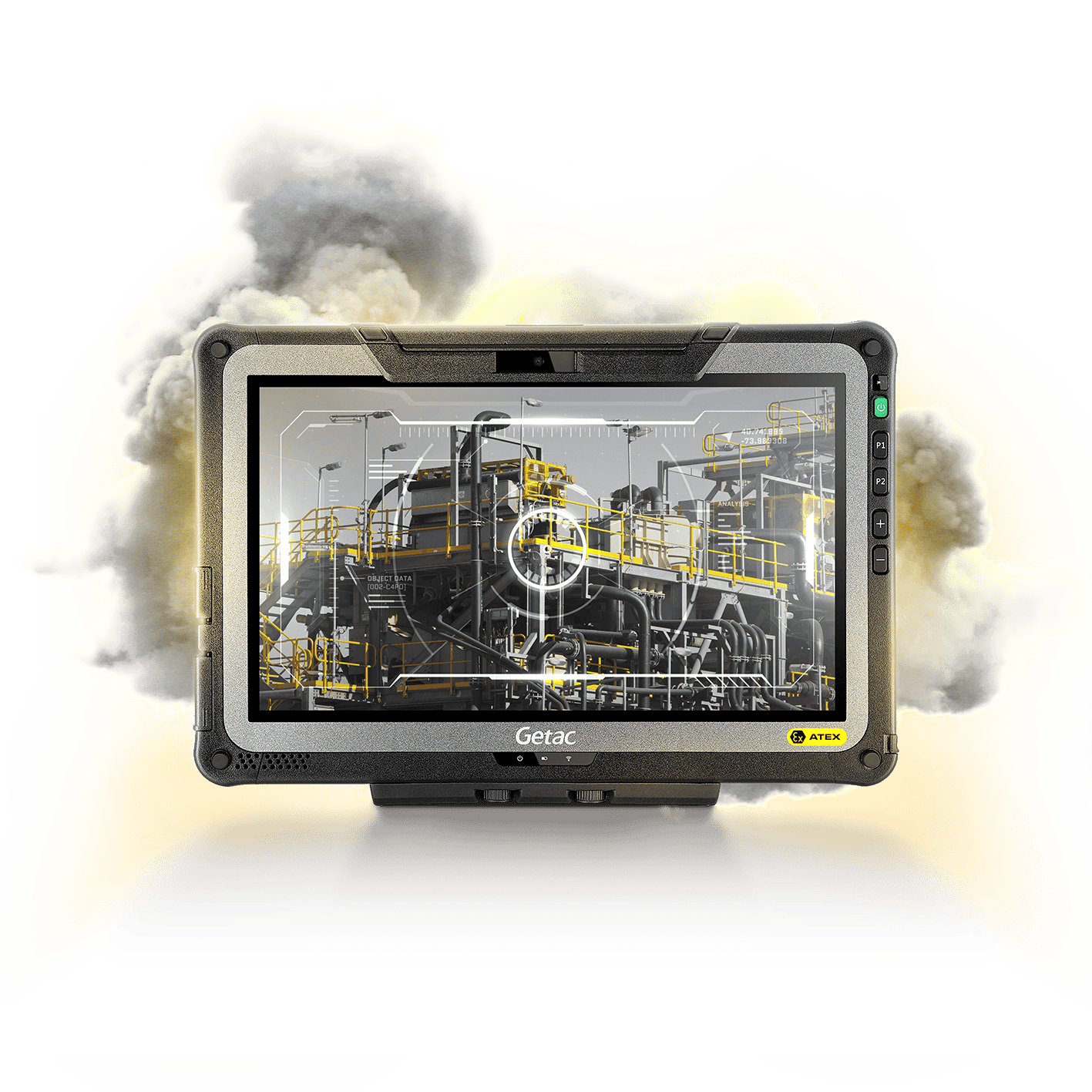 CERTIFICAZIONE ATEX E IECEX
Con certificazione ATEX e IECEx Zone 2/22, il tablet fully rugged F110-EX è un dispositivo potente per utilizzo in aree potenzialmente esplosive.



---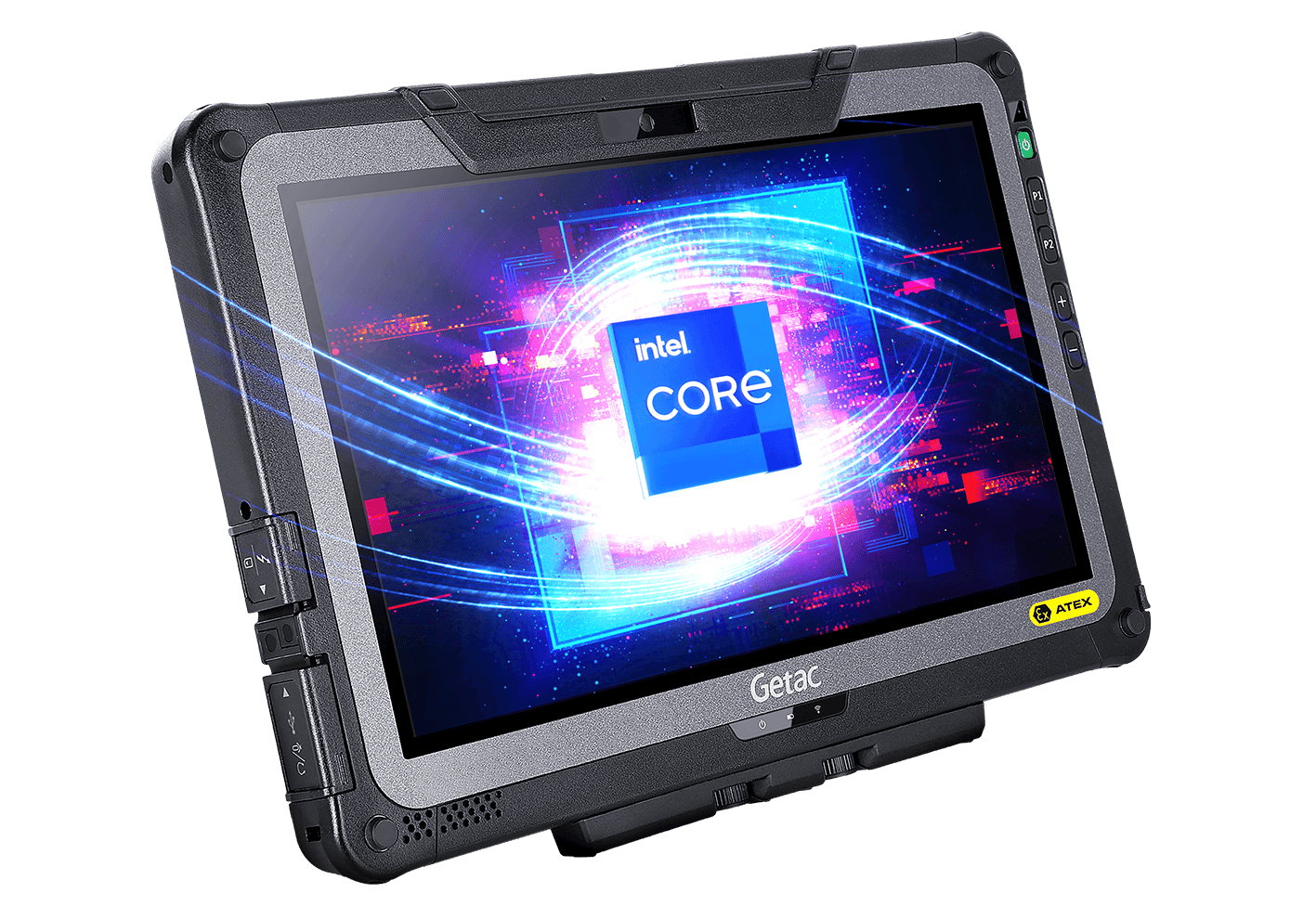 REAL TIME PERFORMANCE
Il nuovo F110-EX offre più potenza, maggiore storage, maggiore durata della batteria e connettività più veloce, riducendo così i tempi di attesa e inattività o ritardi alla tua giornata lavorativa. Il suo processore Intel® Core™ di 11ma generazione con grafica integrata UHD può gestire qualsiasi attività richiesta, mentre il suo nuovo PCIe Solid State Drive (SSD) legge e carica i dati 5 volte più velocemente rispetto al suo predecessore.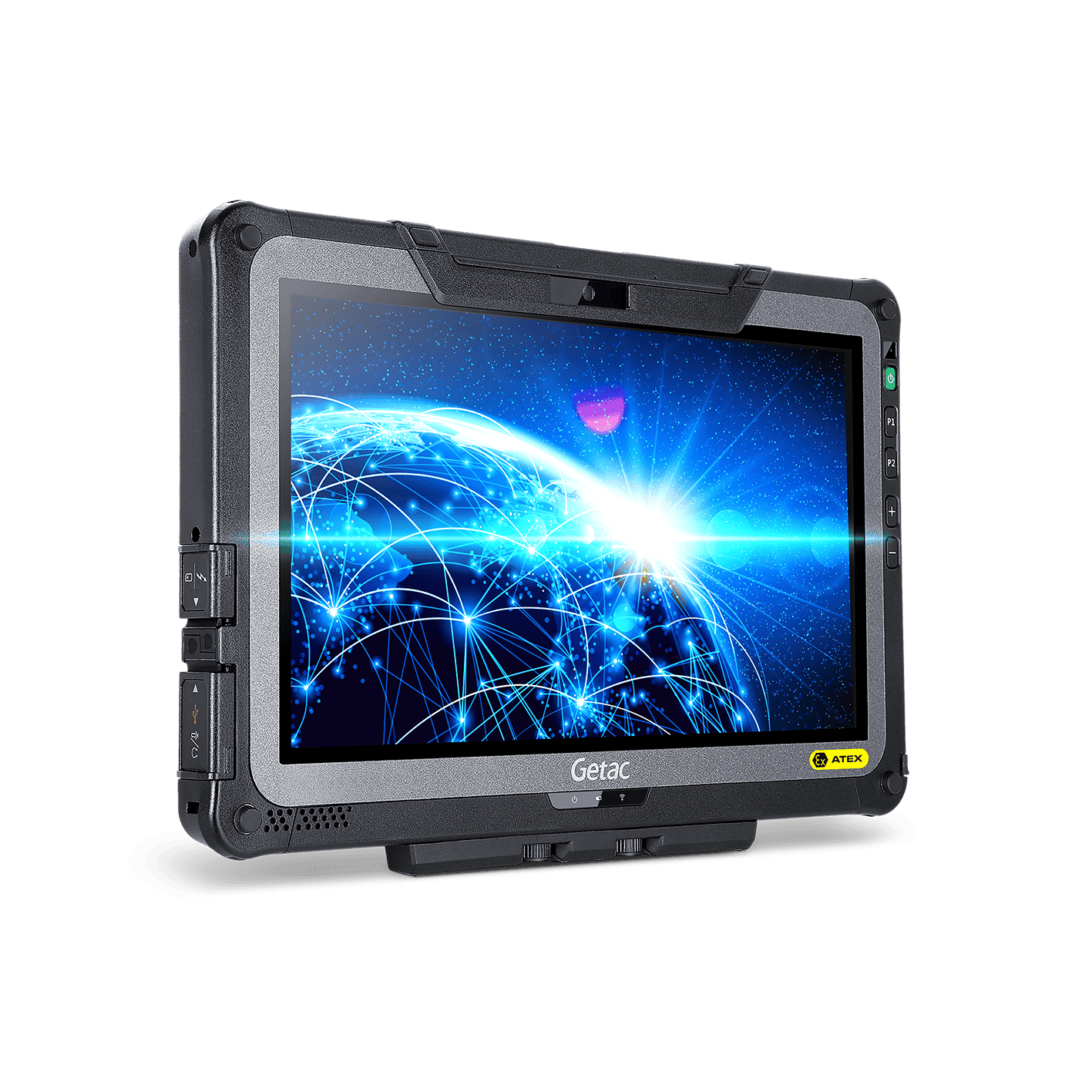 CONNETTIVITA' ALL'AVANGUARDIA
F110-EX vanta le opzioni di connessione cablata e wireless più nuove e veloci disponibili. La porta Thunderbolt™ 4 offre 40Gbps di condivisione dati con altri dispositivi, mentre il Wi-Fi 6 (802.11ax) offre una connettività WLAN quasi 5 volte più veloce rispetto alla generazione precedente e una maggiore affidabilità durante le operazioni ad alta densità di dati. Il nuovo standard Bluetooth 5.2 migliora la connettività con device in Low-Power Wide-Area (LPWA), mentre la rete wireless WAN con ricevitore GPS/GLONASS integrato, che incorpora l'ultima versione del modulo Sierra Wireless, fornisce una avanzata connettività air interface, incluso lo standard LTE-Advanced (LTE-A).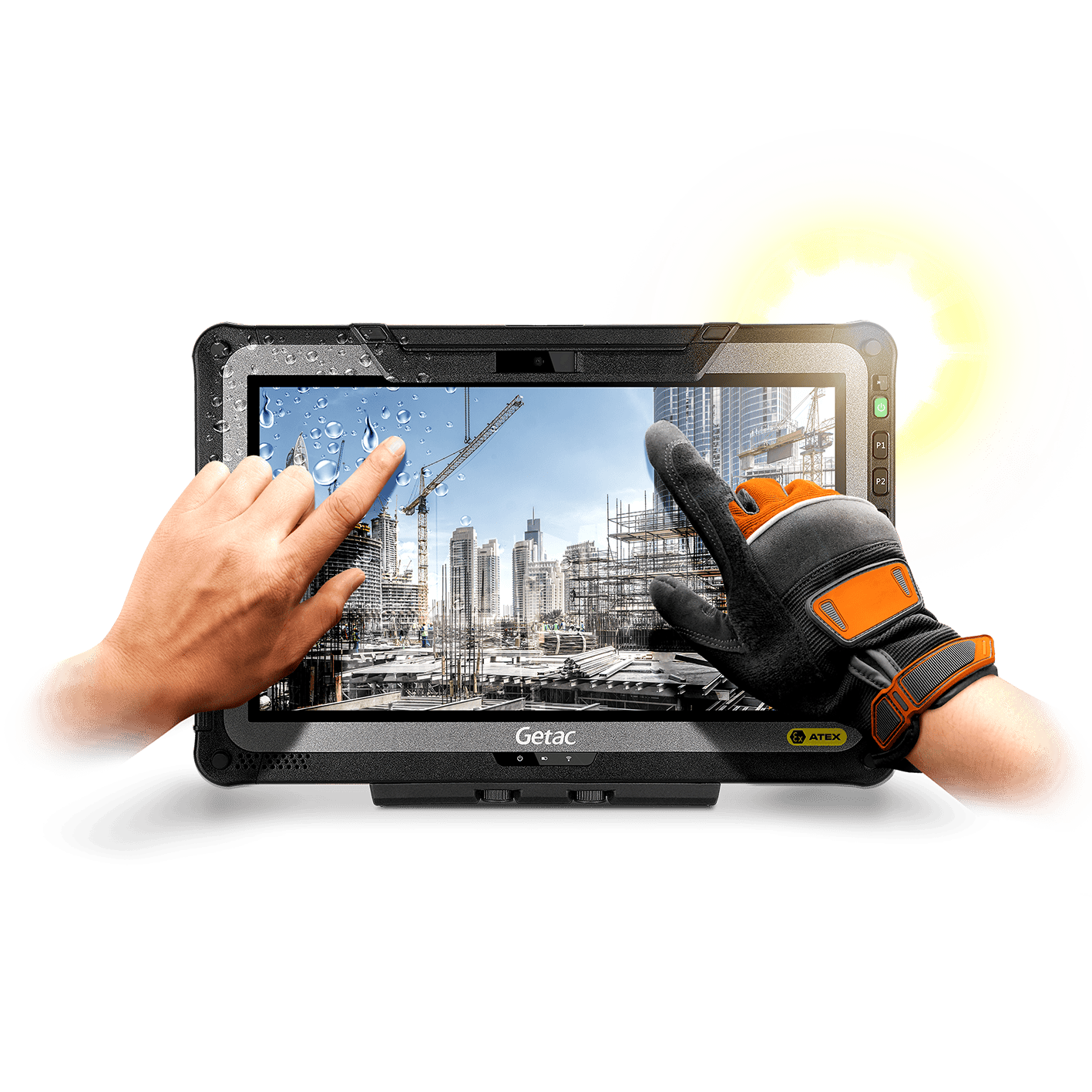 DESIGN USER-FRIENDLY
F110-EX è stato progettato per essere pratico. Grazie al suo chassis sottile e leggero, con maniglia rigida e cinghia opzionali, è facile da trasportare, mentre lo schermo touch da 11.6" è più luminoso del 25% (fino a 1.000 nit) e, abbinato alla tecnologia LumiBond® 2.0, garantisce una visione e un uso ottimale (con pennino, dita o guanti) sia sotto la luce diretta del sole che sotto la pioggia. È disponibile anche una nuova opzione di batteria a capacità potenziata, che offre un significativo aumento delle prestazioni rispetto alle generazioni precedenti.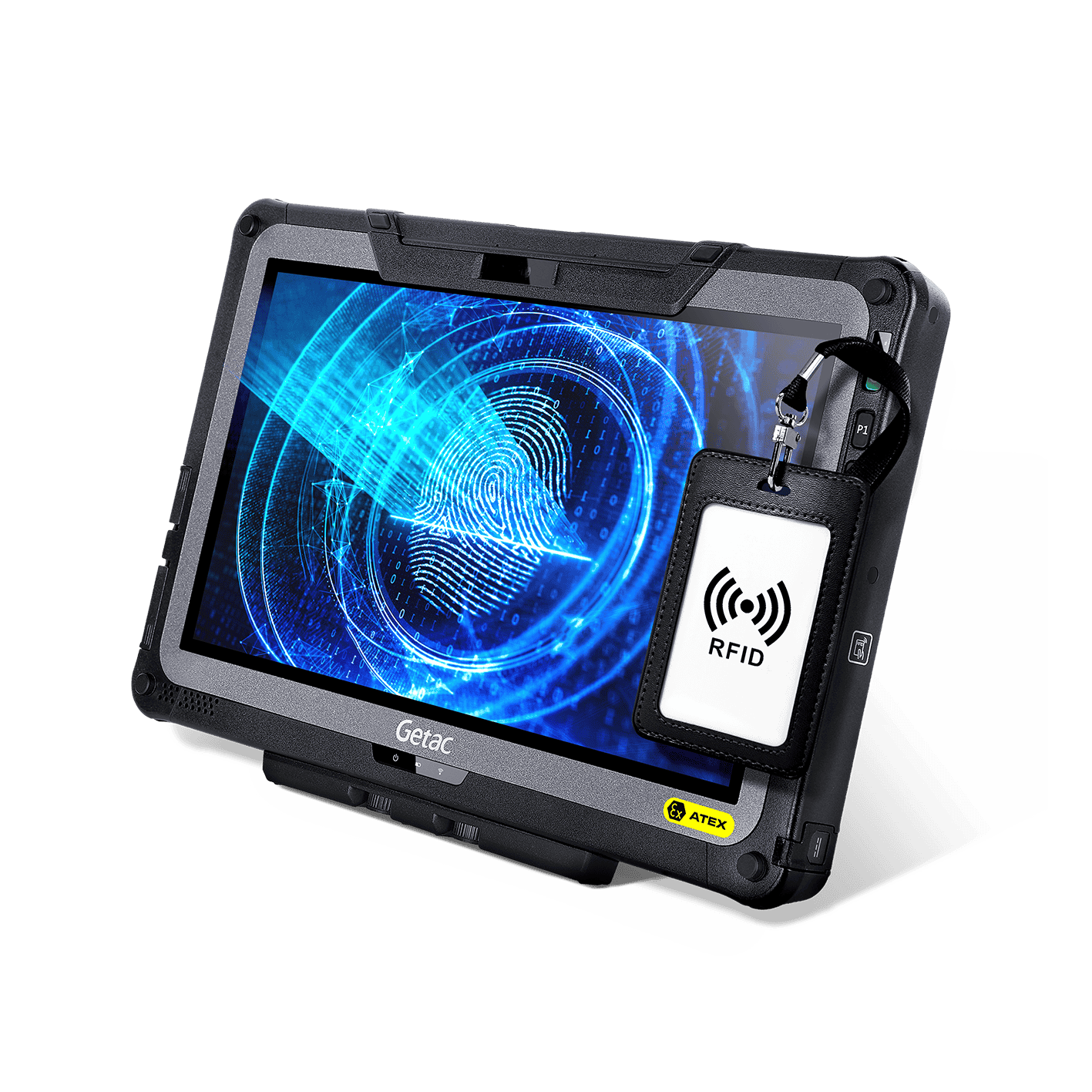 SICUREZZA SENZA OSTACOLI
I vantaggi di F110-EX comprendono anche funzioni di sicurezza, in grado di rispondere a determinati requisiti richiesti ad un tablet industriale per poter lavorare senza interruzioni, ostacoli o impedimenti. Sono state eliminate le cover del vano batteria e dell'SSD, così da rendere facilmente rimovibili senza attrezzi le batterie hot-swap e l'SSD per la condivisione e la sicurezza dei dati. Inoltre, alla fotocamera è stato aggiunto uno sportellino per garantire la privacy, mentre lo slot di espansione è stato riposizionato dalla parte posteriore del dispositivo al lato, per il facile accesso ad una serie di efficaci funzioni di sicurezza e di gestione dell'autenticazione multifattoriale, quali la scansione RFID.
FUNZIONALITA' DEL GETAC F110-EX
SETTORI CHE UTILIZZANO GETAC F110-EX
OLTRE OGNI ASPETTATIVA.
Le nostre Garanzie totali per dispositivi fully rugged superano ogni aspettativa in materia di protezione della tua produttività.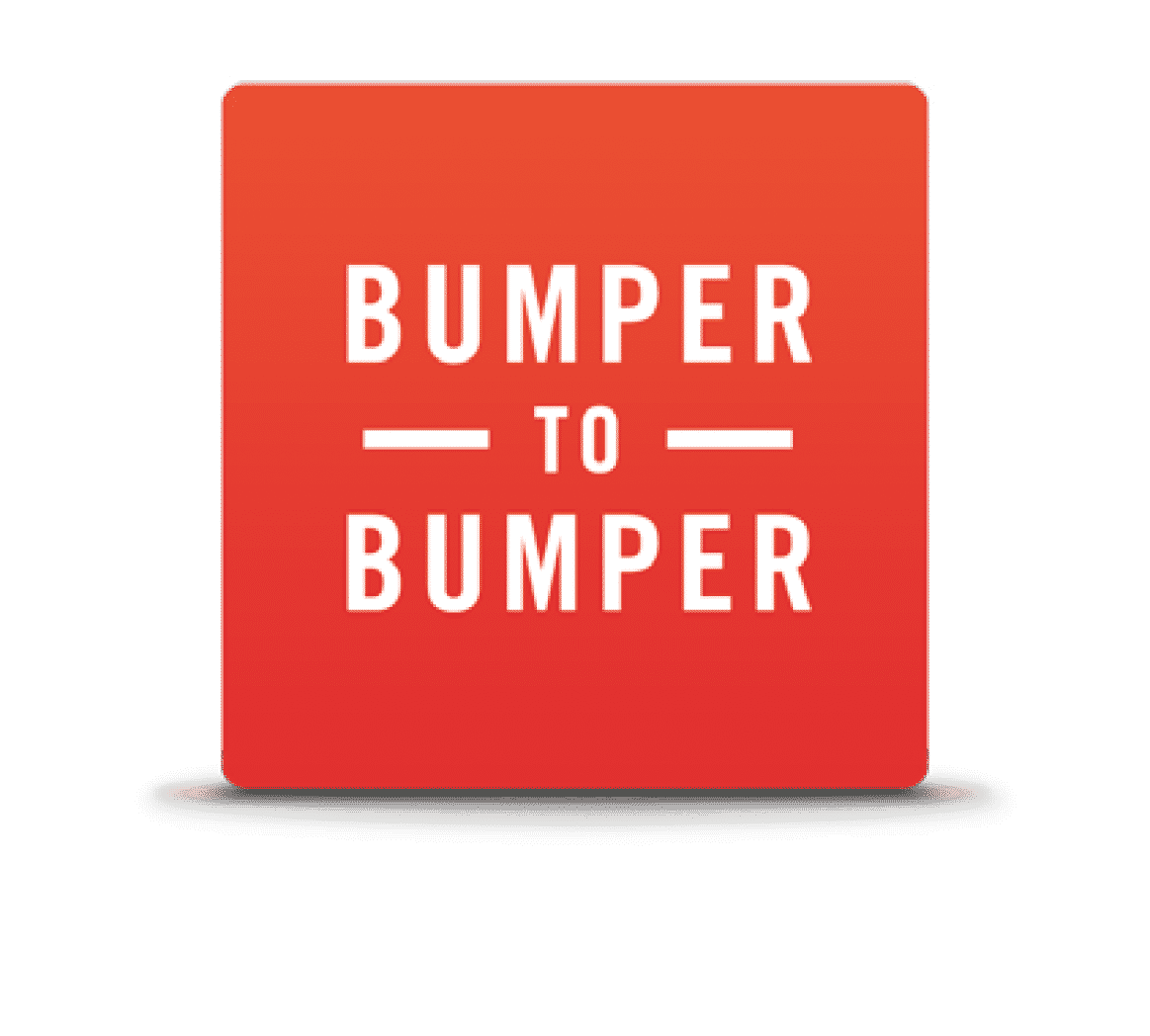 Garanzia 3 anni
Gli imprevisti possono compromettere l'utilizzo dei dispositivi e causare tempi di inattività. Ecco perché Getac ha introdotto la copertura dei danni accidentali come elemento standard della nuova Garanzia totale Bumper-to-Bumper, consentendo un'ottima gestione dei costi legati all'IT.
La Garanzia totale è una formula agevole che offre un eccellente servizio di logistica Pack & Collect e garantisce un servizio di assistenza e riparazione rapido, effettuato da personale qualificato di Getac e di una riconsegna altrettanto veloce.
3 anni Garanzia totale.
Per maggiori informazioni riguardanti la copertura della garanzia, vedere Termini e Condizioni.
*Le immagini del prodotto sono puramente indicative. Il prodotto attuale potrebbe essere soggetto a variazioni migliorative"
F110-EX TECHNICAL SPECIFICATIONS
Generation

G6

Operating System

Windows 10 Pro i
Windows 11 Pro

Mobile Computing Platform Options

Intel® Core™ i5-1135G7 Processor
Max. 4.2GHz with Intel® Turbo Boost Technology
- 8MB Intel® Smart Cache

Platform Options:
Intel® Core™ i5-1145G7 vPro™ Processor
Max. 4.4GHz with Intel® Turbo Boost Technology
- 8MB Intel® Smart Cache

Intel® Core™ i7-1165G7 Processor
Max. 4.7GHz with Intel® Turbo Boost Technology
- 12MB Intel® Smart Cache

Intel® Core™ i7-1185G7 vPro™ Processor
Max. 4.8GHz with Intel® Turbo Boost Technology
- 12MB Intel® Smart Cache

VGA Controller

Intel® UHD Graphics

Display

11.6" IPS TFT LCD FHD (1920 x 1080)
1,000 nits LumiBond® display with Getac sunlight readable technology

Storage & Memory

8GB DDR4
Optional: 16GB / 32GB DDR4

256GB PCIe NVMe SSD
Optional: 512GB / 1TB / 2TB PCIe NVMe SSD

Keyboard

Power button
4 tablet programmable buttons

Pointing Device

Touchscreen
Dual mode touchscreen (multi-touch and digitizer)

Expansion Slots

Optional: Smart card reader
Optional: 1D/2D imager barcode reader, or USB 2.0 port, or serial port + LAN (RJ45) ii
Optional: HF RFID Reader iii

I/O Interface

FHD webcam x 1 iv
8M pixels auto focus rear camera x 1
Audio in/out combo x 1
DC in Jack x 1
USB 3.2 Gen 2 Type-A x 1
Thunderbolt™ 4 Type-C x 1
Optional: SIM card slot x 1 (Micro-SIM, 3FF)
Optional: Windows Hello face-authentication camera (front-facing) x 1 iv

Communication Interface

Intel® Wi-Fi 6 AX201, 802.11ax
Bluetooth (v5.2) v
Optional: Dedicated GPS
Optional: 4G LTE mobile broadband with integrated GPS
Optional: 10/100/1000 base-T Ethernet ii (Occupies expansion slot)

Security Features

TPM 2.0
Kensington lock
Optional: Intel® vPro™ Technology
Optional: HF RFID Reader iii, or Smart Card Reader
Optional: Windows Hello face-authentication camera (front-facing) x 1 iv

Power

AC Adapter(90W, 100-240VAC, 50/60Hz)
Li-ion battery(11.4V,typical 2680mAh;min. 2640mAh) x 2
Optional: High capacity Li-ion battery (11.1V, typical 4200mAh; min.4080mAh) x 2

Dimension (W x D x H) & Weight

314 x 224 x 25mm (12.4" x 8.82" x 0.98")
1.58kg (3.48lbs) vi

Rugged Features

MIL-STD-810H certified
IP66 certified
Vibration & 4ft (1.2m) drop resistant
ATEX & IECEx certified

Environmental Specifications

Temperature vii:
- Operating: -21°C to 60°C / -6°F to 140°F
- Storage: -51°C to 71°C / -60°F to 160°F
Humidity:
- 95% RH, non-condensing

Explosion Protection

ATEX/IECEx Zone 2/22
Ex II 3G Ex ic op is IIC T4 Gc
Ex II 3D Ex ic op is IIIC T130°C Dc

Pre-installed software

Getac Utility
Getac Camera
Getac Geolocation
Getac Barcode Manager viii
Getac Driving Safety Utility (trial version)
Getac KeyWedge Barcode Reader Utility (trial version)
Optional: Absolute Persistence®

Optional software

Getac Driving Safety Utility
Getac KeyWedge Barcode Reader Utility
Getac Device Monitoring System (GDMS)
Getac VGPS Utility ix

Accessories

Battery (11.4V, typical 2680mAh; min. 2640mAh)
AC adapter (90W, 100-240VAC, 50 / 60Hz)
Digitizer pen

Optional:
Carry bag
Battery (11.4V, typical 2680mAh; min. 2640mAh)
High capacity Li-ion battery (11.1V, typical 4200mAh; min.4080mAh)
Multi-Bay charger (Dual-Bay)
Multi-Bay charger (Eight-Bay)
AC adapter (90W, 100-240VAC, 50 / 60Hz)
Digitizer pen
Protection film
Hard handle
Hand strap
Shoulder strap (2-point)
Shoulder harness (4-point; handsfree)

Bumper-to-Bumper warranty

Accidents can take your equipment out of service when you least expect it, especially in a rugged environment, which can cause costly equipment downtime.
That is why Getac has introduced accidental damage as standard under our Bumper-to-Bumper warranty, to help minimize your enterprise IT costs.
Bumper-to-Bumper is your hassle-free guarantee. That means you can depend on us to have your unit back in service within days.

Standard
3 years Bumper-to-Bumper
From 14th October 2025, Windows 10 Pro is going to End of Service. Windows 10 Pro will not be upgradable to Windows 11 Pro and will no longer be eligible to receive Microsoft security updates.
1D/2D imager barcode reader, or USB (USB 2.0) port, or Serial port + LAN are mutually exclusive options.
13.56MHz Contactless HF RFID reader (ISO 15693, 14443 A/B, Mifare and FeliCa™ compliant).
FHD webcam and optional Windows Hello face-authentication camera (front-facing) are mutually exclusive options.
Bluetooth performance and connectable distance may be subject to interference with the environments and performance on client devices, users may be able to reduce effects of interference by minimizing the number of active Bluetooth wireless devices that is operating in the area.
Weight and dimensions vary from configurations and optional accessories; optional high-capacity batteries add approx. 6mm (H), 0.24kg.
Tested by an independent third-party test lab following MIL-STD-810H.
Available when barcode reader option is selected.
Models require either embedded or standalone GPS module.
Information provided herewith is for reference only, available specification shall be subjected to quotation by request.
Need a quote? Let's talk!