Sicurezza on-site
La sicurezza dei lavoratori sul campo resta sempre di primaria importanza. Accesso alle procedure operative standard, alle checklist per la sicurezza e ai programmi di manutenzione direttamente dal dispositivo durante il lavoro in cantiere, riducendo al minimo le variabili sconosciute.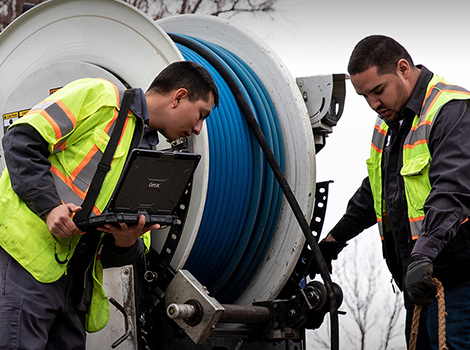 Manutenzione più facile
I dispositivi portatili rugged rendono molto più facile garantire una corretta manutenzione delle apparecchiature e delle infrastrutture. Grazie alla possibilità di trasferire e aggiornare informazioni e rapporti in tempo reale e alla possibilità di utilizzare le fotocamere a bordo per segnalare qualsiasi problema, i guadagni in termini di sicurezza sono facili da ottenere.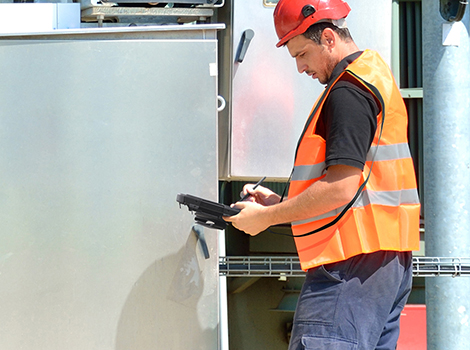 Checklist per la sicurezza altamente leggibili
Per rispettare le norme giuridiche e le politiche aziendali e garantire un elevato livello di sicurezza sul lavoro, gli addetti devono spesso consultare le checklist per la sicurezza e i manuali. La nostra tecnologia LumiBond® 2.0 offre un migliore controllo touch e un display altamente leggibile in aree con livelli di luminosità molto diversi, offrendo quindi un accesso ottimale a questi materiali critici.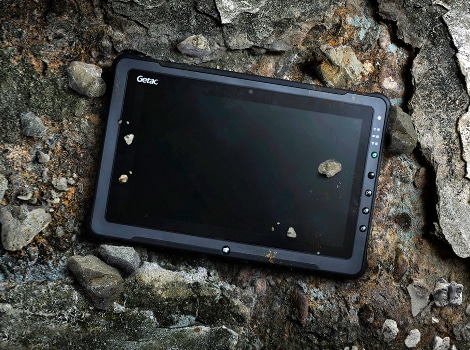 Opzioni vivavoce
Le nostre opzioni vivavoce consentono ai professionisti di utilizzare liberamente entrambe le mani, migliorando la sicurezza e la produttività.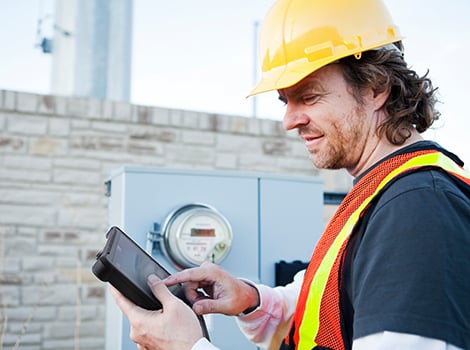 Sunlight-Readable Touchscreen
Professionals involved in utility fieldwork spend a significant part of their time outdoors. Our LumiBond®2.0 technology delivers improved touch control (under the rain, with gloves and also with a stylus), and provides a display that is more readable both indoors and outdoors in different lighting conditions.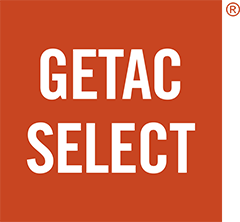 Che cos'è "Getac Select® Solutions"
In qualità di leader di settore nella fornitura di soluzioni rugged mobile ascoltiamo i clienti per offrire loro una Customer Experience superiore. Siamo consapevoli delle sfide che i professionisti devono affrontare quotidianamente e delle frustrazioni che possono provare quando si trovano a scegliere le soluzioni adeguate per raggiungere i propri obiettivi aziendali o per superare quelle sfide. Per distinguersi ulteriormente, Getac offre un programma completo di soluzioni per il settore chiamato"Getac Select® Solutions ". La nostra conoscenza ed esperienza pluriennale nel settore, unite alle nostre installazioni di successo in tutto il mondo, consentono a"Getac Select® Solutions" di individuare le soluzioni più appropriate fra cui poter scegliere.
---
Need a quote? Let's talk!