You need the next-gen V110 if…

You need a device that connects to a Router/Gateway with easy vehicle mounting/dismounting.

You need extreme head & cold tolerances w/easy reading under sunlight.

You need rapid & reliable report upload/download via MDC connectivity, in or out of vehicle.

You need a versatile keyboard for data entry, dispatch, and record management.

Security is paramount and you need an integrated camera to capture evidence and take witness statements, w/optional fingerprint or facial recognition.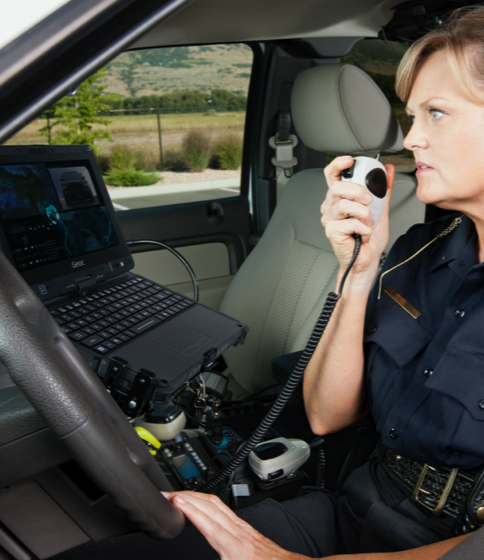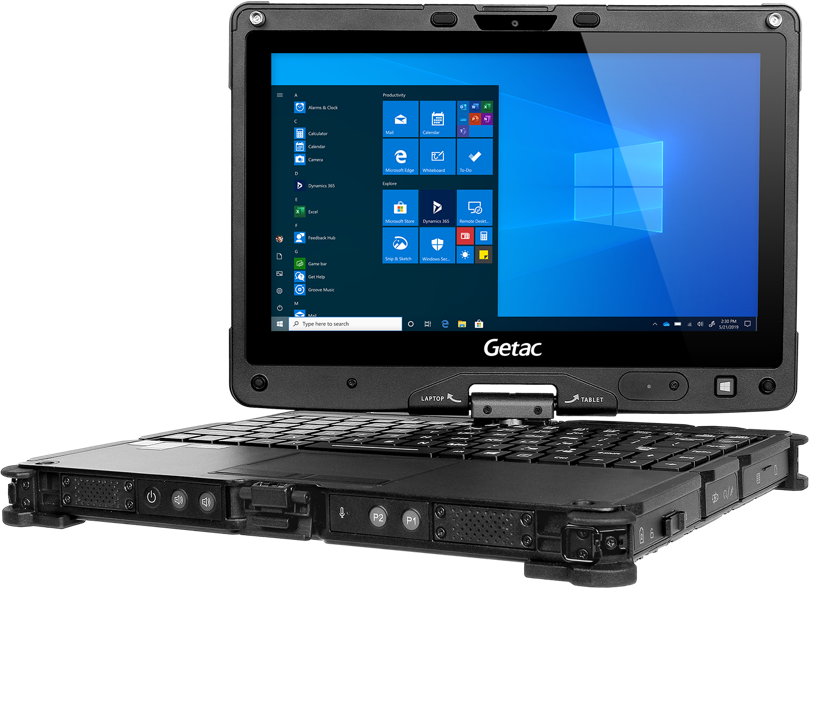 Always-on connectivity in all environments
Getac rugged devices are built with first response in mind, providing all the information you need to stay in control. Whether on patrol or during an emergency, the Getac V110 will keep you in contact with teammates, colleagues, and control.

Getac recommends Windows 10 Pro for business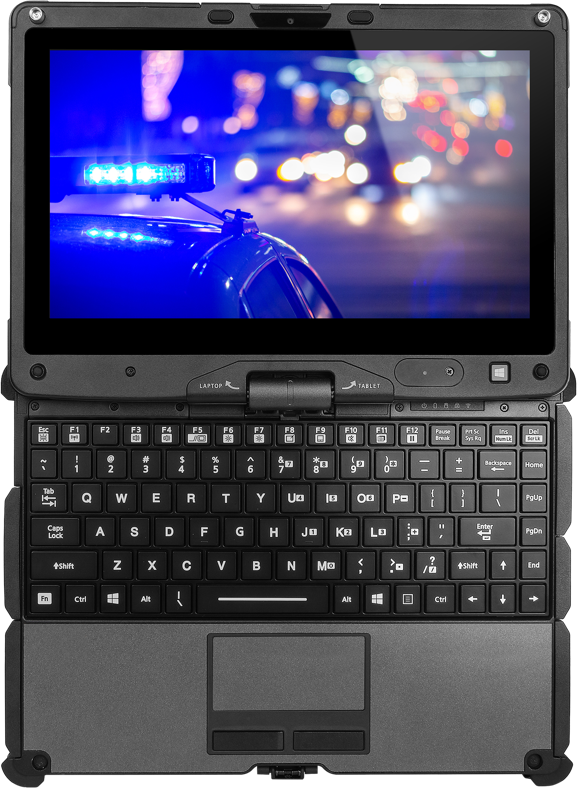 Outstanding versatility and connectivity for first responders
Exceptionally rugged and secure, the V110 is only 39mm in thickness and weighs 2.1 kilograms, offering a powerful set of features including:

Higher performance 10th Gen Intel CPU and PCIe SSD storage as default.
Advanced connectivity: 4G LTE, 802.11ax (Wi-Fi 6), Bluetooth 5.1, GPS/GLONASS.

Certified Rugged: MIL-STD-810H, IP65, and MIL-STD461G.
THE FUTURE OF FIRST RESPONSE IS NOW
In a world where fast data access is absolutely essential to law enforcement and emergency response, the new V110 offers the connectivity and power to analyze and assess situations more accurately than ever. With the ability to go anywhere, work anywhere, and survive harsh conditions, the V110 makes your job easier.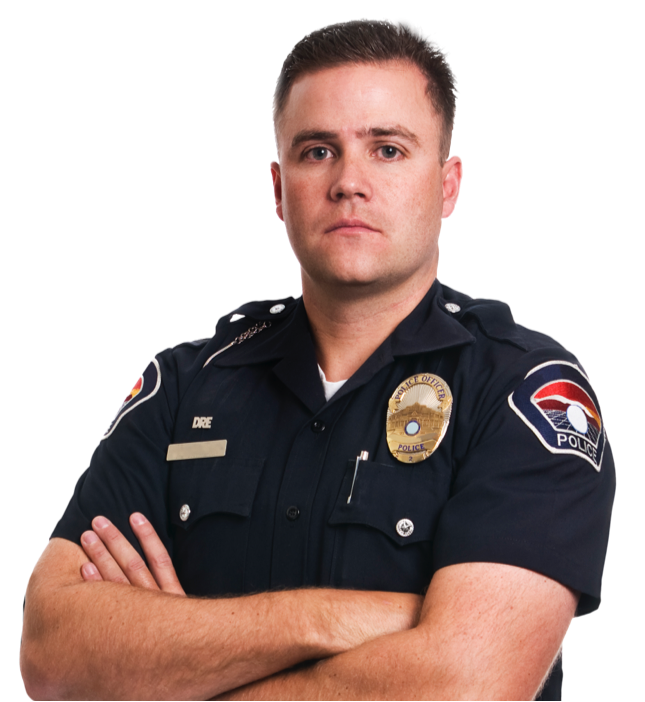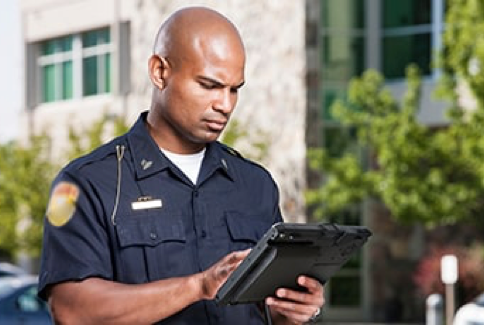 THE FLEXIBILITY PUBLIC SAFETY DEMANDS
Combining laptop functionality with tablet mobility, the V110 minimizes input mistakes by expanding the typing area and adding to that a barcode reader, while the outdoor-readable touchscreen accepts multiple inputs, including fingertip, glove, and pen, enabling easy operations with whatever is most convenient.
The V110 is the ideal indoor/outdoor workhorse
Thin, light, and easy to carry, with a new impact-resistant chassis, the V110 is virtually unbreakable. An optional Getac tri-passthrough secure vehicle dock offers more accurate GPS and faster WWAN connectivity. A push-button latch with key lock helps prevent theft.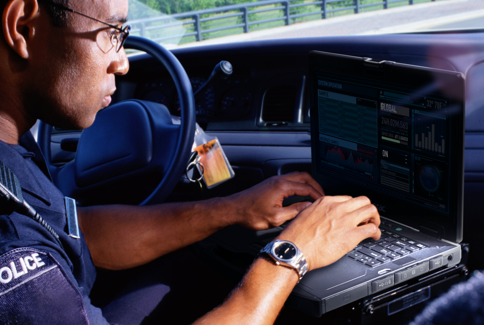 GETAC – TRUSTED GLOBALLY TO
DELIVER TRUE RUGGED MOBILITY
Getac has over 300 full-time dedicated engineers designing products to meet the challenges of the mobile worker. Our rugged engineering expertise is at your disposal from end to end, whether it be scoping, planning, development, deployment, or maintenance, ensuring that you can go mobile and stay mobile.
Case Studies: On patrol w/the V110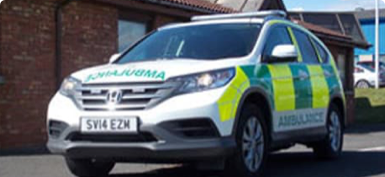 The city of Pueblo outfits their police, fire & public works w/Getac devices.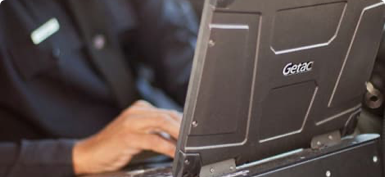 Severn Area Rescue Association uses the Getac V110 fully to save lives across land, river, and sea.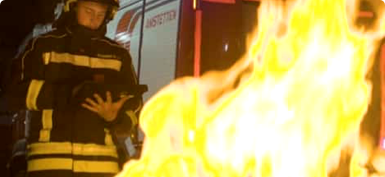 Rosenbauer provides a powerful and reliable solution for Amstetten's firefighters.
GETAC – TRUSTED GLOBALLY TO
DELIVER TRUE RUGGED MOBILITY
The V110 is part of the Getac Select® program, which combines pre-configured rugged devices, software, accessories and professional services.
KEY SOFTWARE UTILITIES FOR THE V110: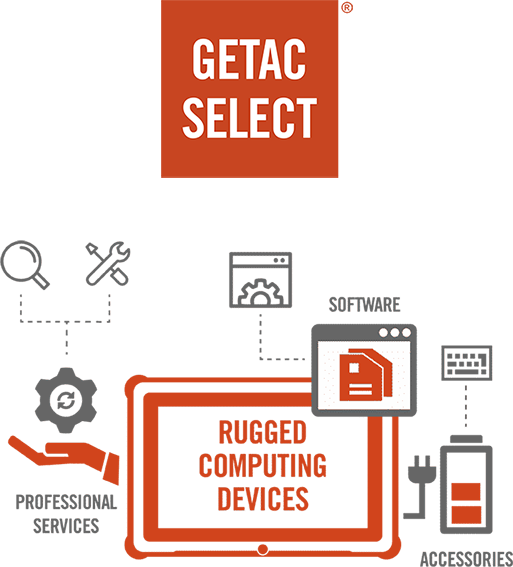 ¿Necesita un presupuesto? Hablemos