Getac has unveiled the technology inside the world's most compact and robust Android tablet, as the device hits the European markets.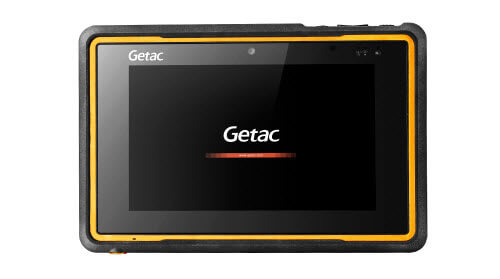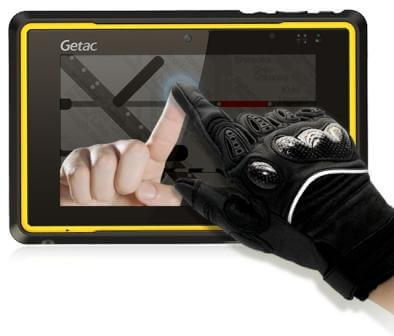 The 7-inch Getac Z710 is the only rugged tablet built with a glove-friendly touchscreen – thanks to Getac's proprietary LumiBondTM technology. This new technology integrates Gorilla® Glass, a capacitive touch sensor and an LED panel, providing unprecedented touch sensitivity, even with gloves on.
"This unique feature will save time and boost productivity in sectors where users typically wear gloves to provide protection within hazardous working environments," says Peter Molyneux, President Getac Europe.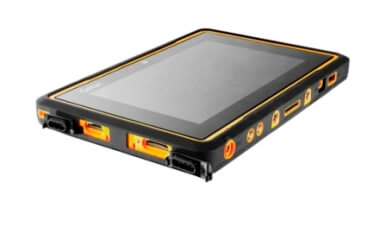 The LumiBond engineering also means the Z710 has a better viewing angle and sunlight readability than existing rugged tablets on the market.
"We have built the rugged tablet with the operator in mind," he explains, "whether they work in utility, logistics, automotive, or other field service sectors that require communication and data capture functionality, operating in harsh environments."
Field users will also benefit from communication and connectivity features built into the new device, including Bluetooth, WiFi, and 3G; unlike most devices which only offer data capture, the Z710 also offers voice capture. In addition, the unique navigation processor (SiRFstarIVTM) provides best in class GPS accuracy.
The device includes RF pass through, providing high-speed connectivity to the above communications functions – ideal for in-vehicle use.
"The RF pass-through provides faster and more reliable data delivery in real time, and with the corresponding in-vehicle docking station, the tablet becomes the ideal on-the-move communications solution."
Data capture options include HW Barcode and high frequency RFID technology, while Geographic Information Systems (GIS) mapping is made easy with GPS, E-compass and accelerometer – providing state-of-the-art positional accuracy.
Mr Molyneux adds that as well as the array of data capture, communication and connectivity capabilities, the device will be the most rugged tablet of its kind; the Z710 is IP65 and MIL-STD-810G rated, and outclasses other rugged tablets by withstanding 6-foot drops and operating in temperatures from -20o Celcius to 50oC.
"The Z710 has the capacity to redefine the way technology is used in the field," Mr Molyneux says. "The device is engineered to enhance business performance on-the-go and in tough conditions – and we know users will be able to rely on the tablet to deliver time and again."
Getac Z710 Fully Rugged Tablet Product Key Features:
● 7" touchscreen that you can operate with gloves on
● Thin, small, and light (it's only 800g)
● Android 2.3
● 10-hour battery life
● Proprietary LumiBondTM Gorilla Glass® for ultra-sensitive touchscreen
● Rugged, with IP65 Certification and MIL-STD-810G Rating
● SiRFstarIVTM High Sensitivity GPS for enhanced positioning accuracy
● WiFi / Bluetooth / 3.5G WWAN with both data and voice capabilities
● All-in-one and instant capture 1D/2D Imager barcode reader
● High definition 5 MP auto-focus camera for greater efficiency
● High frequency RFID reader