Getac UK has launched a unique, COTS (commercial off the shelf) rugged military command laptop computer designed to meet the demanding requirements of battlefield command positions, military field control bases and maintenance applications for all military land and air assets.
The X500, which is available immediately, has a 15.6" screen, making it the largest rugged laptop currently available, and an Intel® Calpella i7-620M 2.66GHz core to give leading edge processing power.
It is backed up with MIL-STD-461F, UL1604, IP65, MIL-STD 810G, has a 5-year-warranty as standard and comes with a uniquely fungus-proof machine body.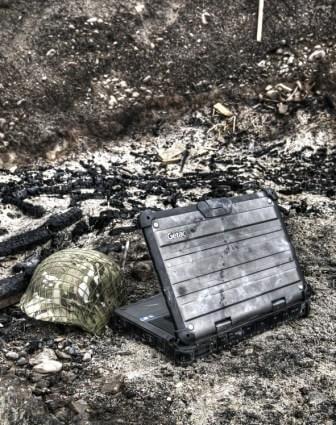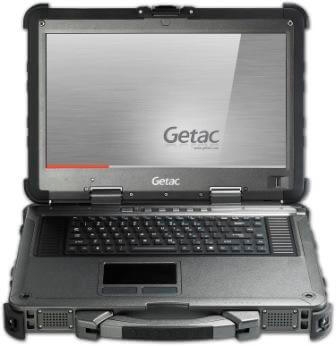 With a sunlight readable touch screen, high power Wi-Fi – allowing up to 1000m transmission outdoors – NVG(night vision goggle)-compatible (MIL-STD-3009 compliance), and an easy to remove fan allowing in-field maintenance, Getac has built the X500 to be the fastest, most powerful COTS rugged command and control module of its type.
"The X500's large screen and built-in processing power make this a truly leading-edge military solution," explains Getac's Sales and Marketing Director Peter Molyneux. "We have worked with our customers to take rugged COTS to a new level, lowering total cost of ownership and reducing lead time to market.
"With military command and control bases running multiple software applications handling large amounts of data, it's essential they are equipped with top-of-the-range processing speed," Mr Molyneux adds.
"The X500's graphics capabilities – the nVidia GT 330M graphic controller – coupled with a hi-res 15.6" screen also make it suitable for running mapping applications within the forward operating bases."
The X500 also has extra ports as standard with two Giga LAN, two RS232 (BIOS adjustable RS422), and four USB ports. It is accredited with the leading edge hardware and software encryption solutions, and Intel vPro Technology, Fingerprint Scanner and Smart Card reader are some of the options available on the unit.
"Field control devices require multiple I/O connections due to the range of devices requiring an interface with the laptop. That could be anything from satellite and radar equipment to dual server connectivity or handhelds.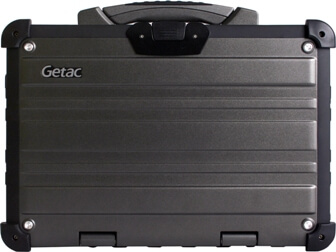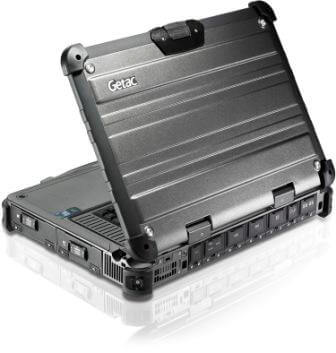 The 15.6" HD 1366×768 display offers 1000 NITS as standard, and includes a built-in webcam and HDMI digital video output capabilities.
The unit comes with either a backlit membrane or rubber keyboard and optional Gobi2 WWAN, and Wi-Fi 802.11 a/b/g/n and Bluetooth.
"Military command posts need rugged computers with high screen resolution, performance graphics capability and the latest processing power, coupled with all the interface and connectivity requirements for best field performance," adds Molyneux.
Further details on the full functionality and specification can be found on the Getac websiteX500