RUGGED MOBILE COMPUTING SOLUTIONS FOR DEMANDING PROFESSIONALS
Getac offer an extensive range of rugged computing solutions that provide operational reliability and high performance in a wide range of challenging environments .
RUGGED MOBILE COMPUTING SOLUTIONS FOR DEMANDING PROFESSIONS
Streamline your team's operations and minimize work disruptions in challenging environments.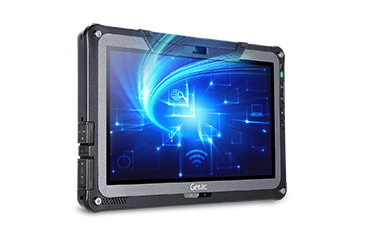 5G ready connectivity
5G compatible and built-in Wi-Fi 6 with 4G LTE, Bluetooth 5.1 and dedicated GPS so that you can complete your entire mission without delays or downtime. Getac devices allow you to remain connected even in remote areas at incredible speeds.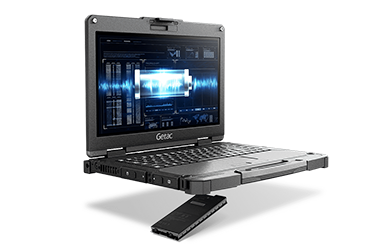 Remain operational longer
Getac's high capacity batteries, advanced power management and dual hot-swappable battery replacement, allow you to replace batteries without powering down so you can remain operational for longer.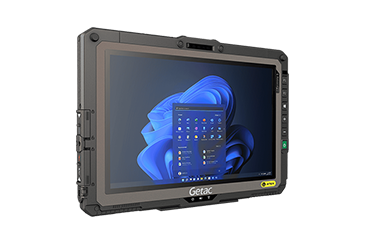 Better, Brighter, Stronger touchscreens
Getac QuadraClear® and LumiBond®2.0 technology, capacitive touch screen displays can be used in bright sunlight and rain. The display responds to a finger, pen, stylus or glove, allowing you to work in real-world situations.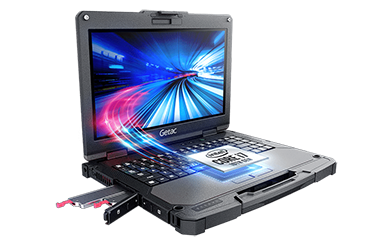 Ready to perform
Your fast-paced environment requires a machine that can keep up. Getac devices use powerful processors which deliver exceptional CPU performance so you can work more productively.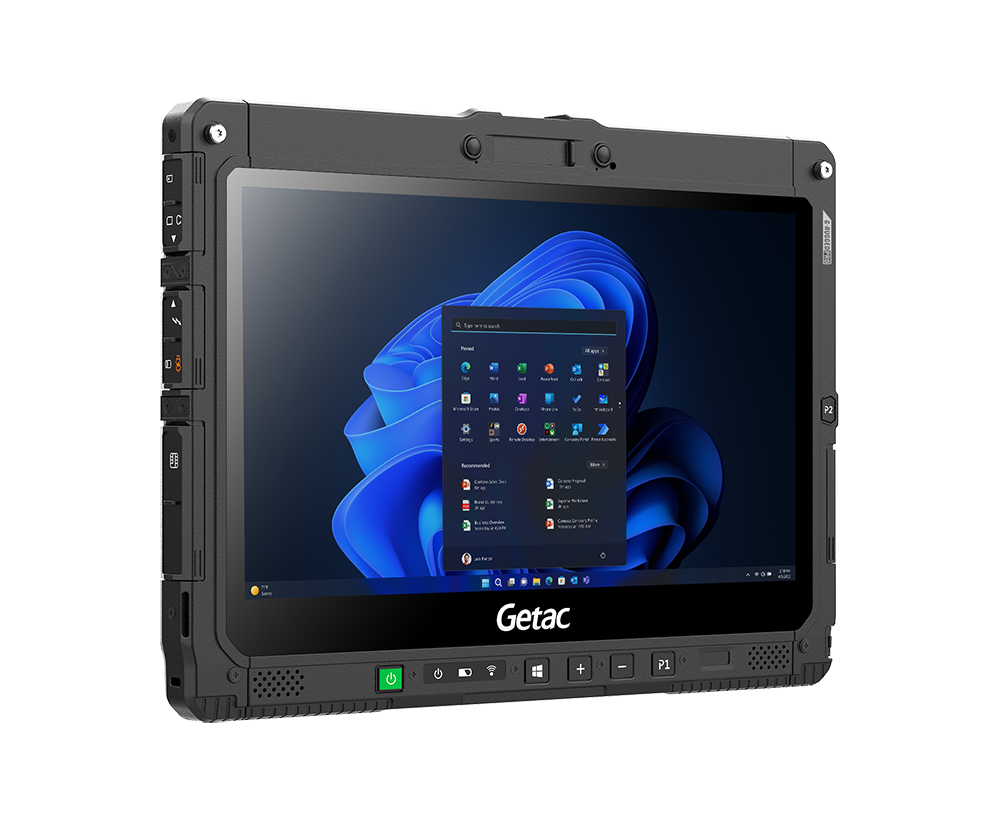 Secure your data
Getac devices incorporate top privacy and security measures to ensure your data is secure and protected by high-level security. This includes biometrics identification, command synced with full access and complete control to protect mission-critical data at all end-points.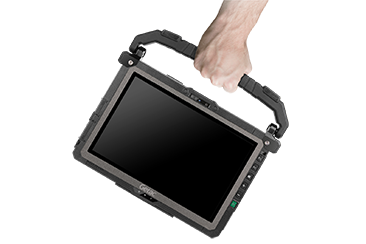 Fully integrated ecosystem
We work closely with our partners to deliver a fully integrated eco-solution that includes hardware, accessories such as vehicle docks, mobile power supplies, straps, detachable keyboards and software.
TAILORED SOLUTIONS OPTIMISED FOR YOUR INDUSTRY
Getac Select® solutions provide a fully integrated ecosystem of rugged devices, software, accessories and professional services, tailored for industry-specific applications.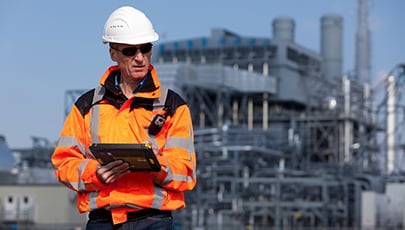 Oil & Gas
Solutions for Remote Support, Asset Management, Field Data Analysis, Workplace Safety applications.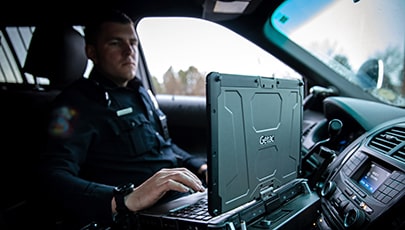 Public Safety
Solutions for Ambulance, fire & rescue and policing applications.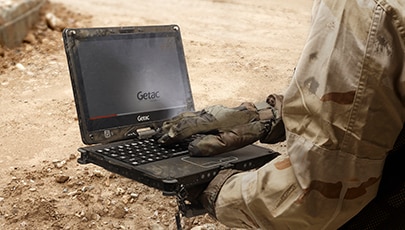 Defense
Mission-critical COTS computing that delivers high powered processing and reliability in operational environments.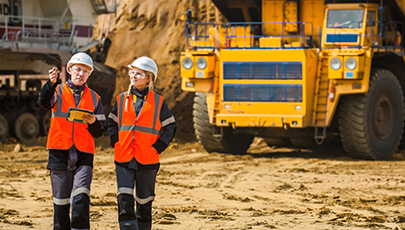 Natural Resources
Solutions mining and forestry applications.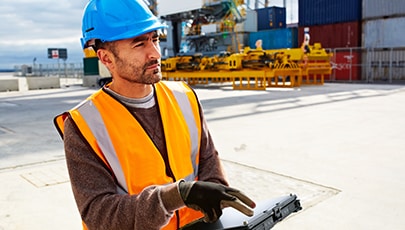 Transportation & Logistics
Solutions for Railroad Management, Airport Management, Port Management, Long-haul Delivery Fleet Management and Warehouse Materials Handling applications.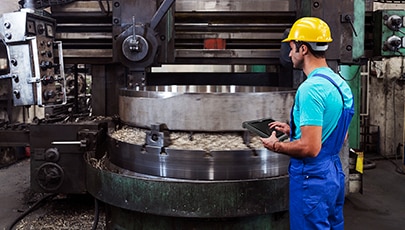 Industrial Manufacturing
Solutions for Industrial Programming and Robotic Control, Facility management, Compliance and Inspections, Workforce Management, Inventory and Warehouse Management, Factory Automation and Plant Monitoring, Enterprise asset management and Computerized maintenance management system applications.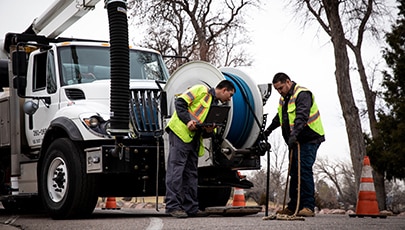 Utilities
Solutions for Smart Meter Reading and Installation, On-site Safety, Utility Asset Management, Workforce Management for Utilities, Mobile GIS, and Surveying and Mapping applications.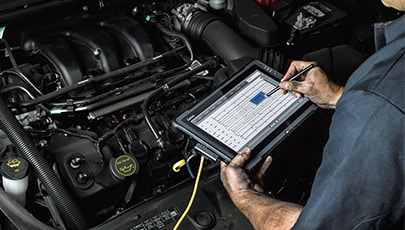 Automotive
Rugged computers & tablets enabling progress in the automotive sector.
TRUSTED BY INDUSTRY LEADING COMPANIES
"Fire fighters have to deal with new challenges and extreme weather conditions every day. They must also be able to rely on vehicles that are equipped with advanced technology that can precisely identify the geographical position of an incident and immediately understand the emergency situation at hand. All the critical events that are typical of this job put crews under extreme pressure. This is why fire fighters today need reliable tools like the Getac F110 fully rugged tablet to deal with these challenges confidently."

"The breadth of Getac's catalogue and its coherence allowed us to offer multiple options depending on customer needs and to ensure that we always meet their expectations at the best price possible. Getac's wide range of accessories and connections allowed us to answer positively to customization requests from high end customers with very specific needs"

Charlie Pinedo, Head of Operations, CerbAir
Have an enquiry for our local Nordics Business Development Manager? Let's Talk.