STRYKTÅLIGA MOBILA DATORLÖSNINGAR FÖR KRÄVANDE YRKEN
Getac erbjuder ett omfattande utbud av stryktåliga datorlösningar för högsta driftsäkerhet och hög prestanda i många olika utmanande miljöer.
STRYKTÅLIGA MOBILA DATORLÖSNINGAR FÖR KRÄVANDE YRKEN
Streamline your team's operations and minimize work disruptions in challenging environments.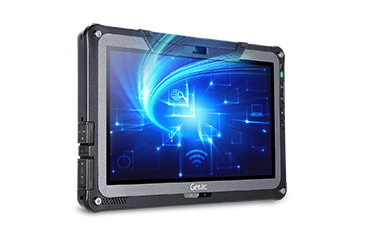 5G-förberedd uppkoppling
5G-kompatibel och inbyggd Wi-Fi 6 med 4G LTE, Bluetooth 5.1 och dedikerad GPS så att du kan utföra ditt uppdrag utan förseningar eller driftstopp. Getac-enheter gör att du kan hålla kontakten även i avlägsna och otillgängliga områden med otroliga hastigheter.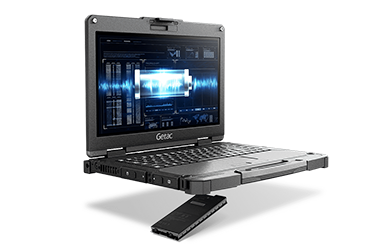 Håll dina projekt i drift längre
Getacs batterier med hög kapacitet, avancerad strömhantering och dubbla utbytbara batterier gör att du kan byta batterier utan att stänga av datorn, så att du kan fortsätta att arbeta längre.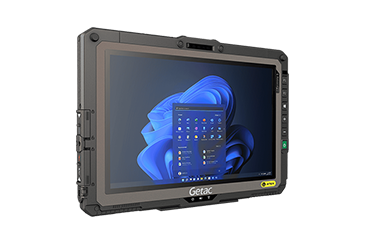 Bättre, ljusare och starkare pekskärmar
Getac QuadraClear®- och LumiBond®2.0-teknik Digitizer och kapacitiva skärmar gör att våra pekskärmar kan användas i starkt solljus och regn. Skärmarna fungerar med fingrar, penna, stylus eller handskar, så att du kan fortsätta arbeta i alla situationer.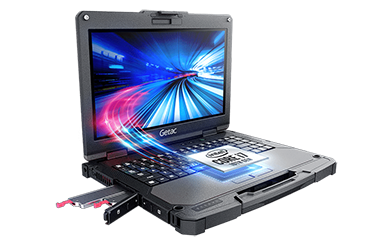 Redo att jobba hårt
I dagens miljö med högt tempo och kritiska moment krävs verktyg som kan hänga med. Getac-enheter använder kraftfulla processorer som ger exceptionell CPU-prestanda så att du kan arbeta mer produktivt.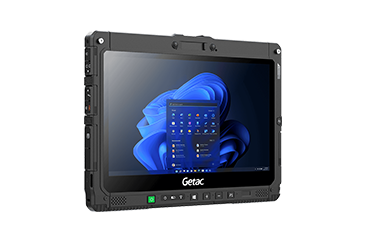 Säkra dina data
Getac-enheterna innehåller de bästa integritets- och säkerhetsåtgärderna för att se till att dina data är säkra och skyddas av högkvalitativ säkerhet. Detta inkluderar bl.a. biometrisk identifiering, kommandosynkronisering med full tillgång och fullständig kontroll för att skydda uppdragskritiska data hos alla användarnära enheter.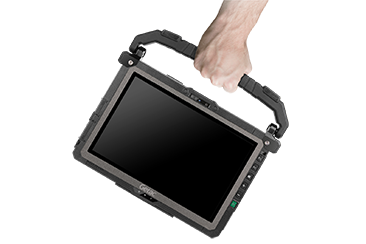 Komplett integrerat ekosystem
Vi har ett nära samarbete med våra affärspartners för att leverera en helt integrerad miljölösning som omfattar hårdvara, tjänster, tillbehör som fordonsdockor, fästen, mobila nätaggregat, remmar, löstagbara tangentbord och mjukvara.
SKRÄDDARSYDDA LÖSNINGAR ANPASSADE FÖR DIN BRANSCH
Getac Select®-lösningar erbjuder ett helt integrerat ekosystem av stryktåliga enheter, mjukvara, tillbehör och professionella tjänster som är skräddarsydda för flertalet branscher, användningsområden och användartyper.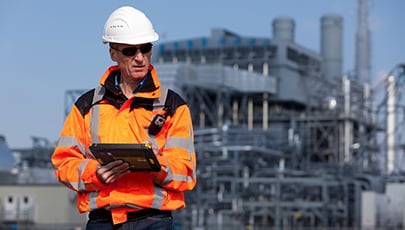 Olja och gas
Lösningar för fjärrsupport, tillgångsförvaltning, analys av fältdata och tillämpningar för säkerhet på arbetsplatsen.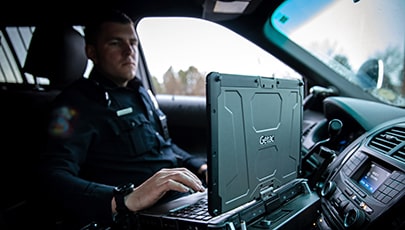 Offentlig sektor
Lösningar för ambulans-, brand- och räddningstjänst- och polis.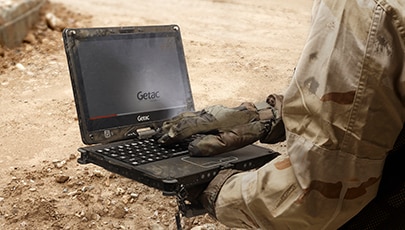 Försvar, militär och säkerhet
COTS- och speciellt anpassade datorer för kritiska uppdrag som ger maximal prestanda, säkerhet och tillförlitlighet i driftsmiljöer.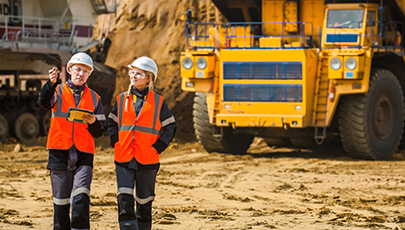 Naturresurser
Lösningar för bl.a. gruvor och skogsbruk.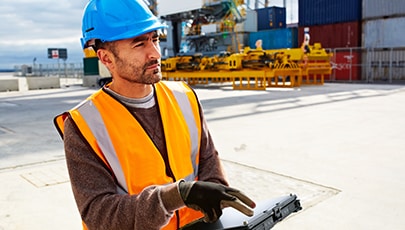 Transport och logistik
Lösningar för järnvägsförvaltning, flygplatsförvaltning, hamnförvaltning, förvaltning av leveransflottor och lagerhantering.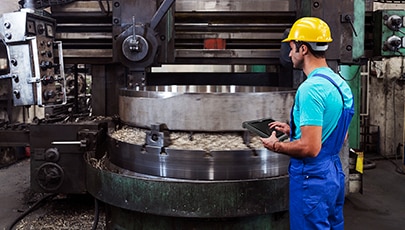 Industriell tillverkning
Lösningar för industriell programmering och robotstyrning, facility management, compliance och inspektioner, workforce management, lagerhantering, fabriksautomatisering och övervakning av anläggningar, enterprise asset management och tillämpningar för system för datoriserad underhållshantering.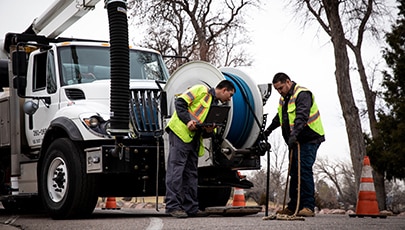 Samhällsservice & Allmännytta
Lösningar för avläsning och installation av smarta mätare, säkerhet på plats, utility asset management inom försörjningssektorn, personalförvaltning inom försörjningssektorn, mobilt GIS samt mätning och kartläggning.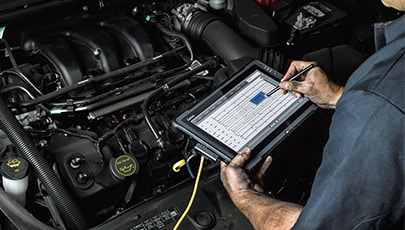 Fordonsindustrin
Robusta datorer och surfplattor som möjliggör framsteg inom fordonssektorn.
FÖRTROENDE HOS BRANSCHLEDANDE FÖRETAG
"Fire fighters have to deal with new challenges and extreme weather conditions every day. They must also be able to rely on vehicles that are equipped with advanced technology that can precisely identify the geographical position of an incident and immediately understand the emergency situation at hand. All the critical events that are typical of this job put crews under extreme pressure. This is why fire fighters today need reliable tools like the Getac F110 fully rugged tablet to deal with these challenges confidently."

"The breadth of Getac's catalogue and its coherence allowed us to offer multiple options depending on customer needs and to ensure that we always meet their expectations at the best price possible. Getac's wide range of accessories and connections allowed us to answer positively to customization requests from high end customers with very specific needs"

Charlie Pinedo, Head of Operations, CerbAir
Har du en fråga till vår lokala affärsutvecklingschef för Norden? Hör av dig!