RUGGED MOBILE COMPUTERING LØSNINGER FOR KREVENDE PROFESSIONALS
Getac tilbyr et omfattende utvalg av robuste databehandlingsløsninger som gir driftssikkerhet og høy ytelse i et bredt spekter av utfordrende miljøer.
RUGGED MOBILE COMPUTERING LØSNINGER FOR KREVENDE PROFESSIONALS
Streamline your team's operations and minimize work disruptions in challenging environments.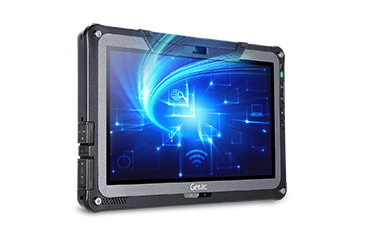 5G klar tilkobling
5G-kompatibel og innebygd Wi-Fi 6 med 4G LTE, Bluetooth 5.1 og dedikert GPS, slik at du kan fullføre hele oppdraget uten forsinkelser eller nedetid. Med Getac -enheter kan du forbli tilkoblet selv i fjerntliggende områder med utrolige hastigheter.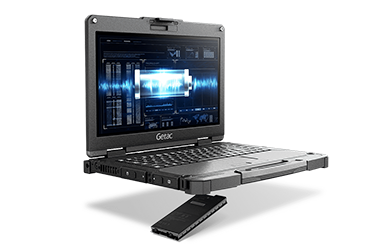 Forbli operativ lenger
Getacs batterier med høy kapasitet, avansert strømstyring og to hot-swapable batteribytte, lar deg bytte batterier uten å slå av, slik at du kan være i drift lenger.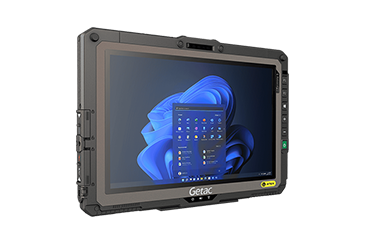 Bedre, lysere, sterkere berøringsskjerm
Getac QuadraClear® og LumiBond®2.0 teknologi, kapasitive berøringsskjermdisplayer kan brukes i sterkt sollys og regn. Displayet reagerer på en finger, penn, penn eller hanske, slik at du kan jobbe i virkelige situasjoner.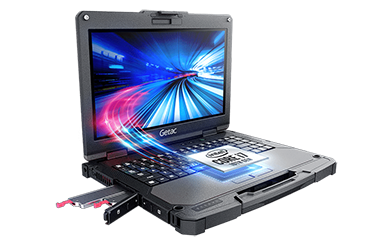 Klar til å utføre
Ditt fartsfylte miljø krever en maskin som kan følge med. Getac -enheter bruker kraftige prosessorer som leverer eksepsjonell CPU -ytelse, slik at du kan jobbe mer produktivt.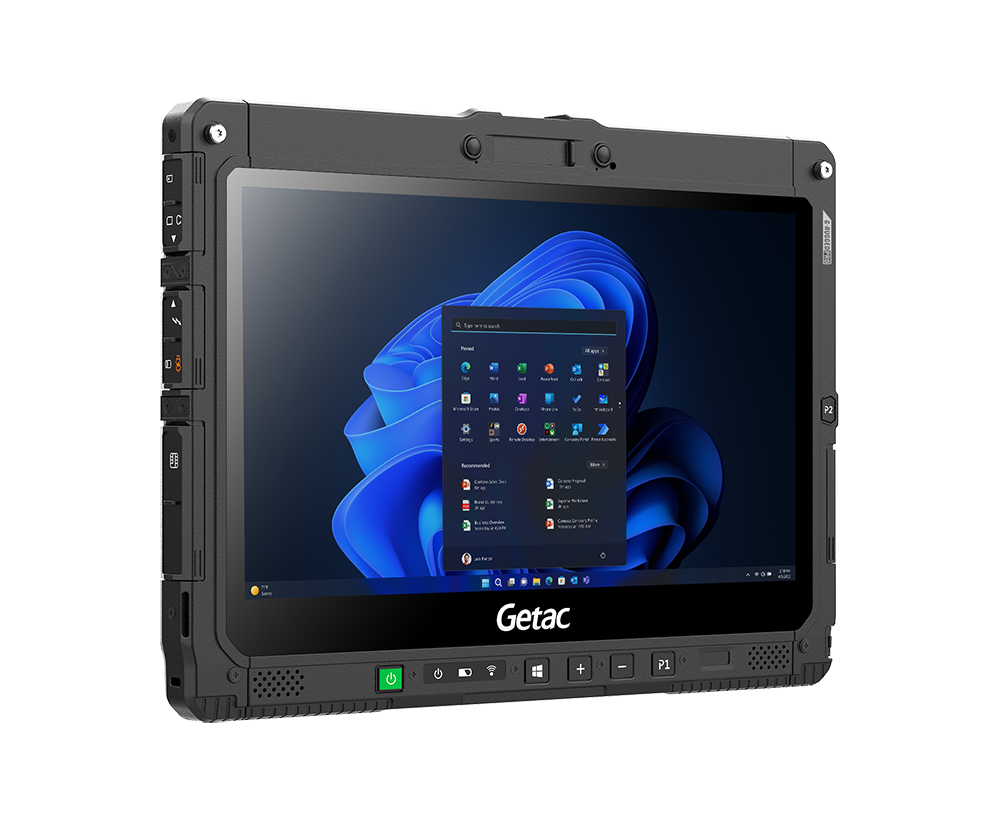 Sikre dataene dine
Getac-enheter inneholder topp personvern- og sikkerhetstiltak for å sikre at dataene dine er sikre og beskyttet av sikkerhet på høyt nivå. Dette inkluderer identifikasjon av biometri, kommando synkronisert med full tilgang og fullstendig kontroll for å beskytte misjonskritiske data på alle endepunkter.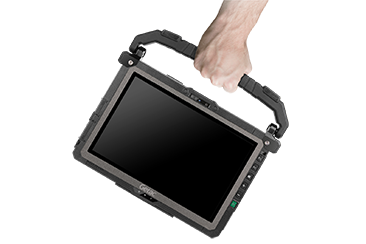 Fullt integrert økosystem
Vi jobber tett med våre partnere for å levere en fullt integrert miljøløsning som inkluderer maskinvare, tilbehør som dokkingstasjoner for kjøretøyer, mobile strømforsyninger, stropper, avtakbare tastaturer og programvare.
Skreddersydde løsninger som er optimalisert for din industry
Getac Select®-løsninger gir et fullt integrert økosystem av robuste enheter, programvare, tilbehør og profesjonelle tjenester, skreddersydd for bransjespesifikke applikasjoner.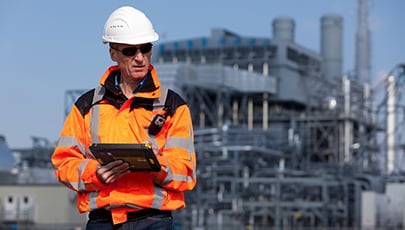 Olje gass
Løsninger for ekstern støtte, eiendelshåndtering, feltdataanalyse, arbeidsplassen sikkerhet applikasjoner.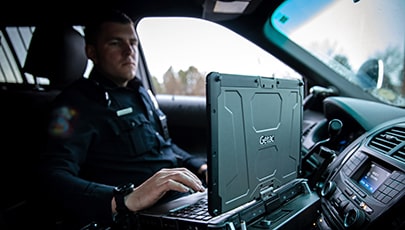 Offentlig sikkerhet
Løsninger for ambulanse, brann og redning og politi.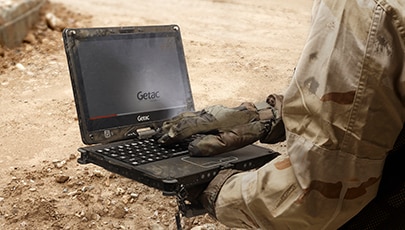 Forsvar
Misjonskritisk COTS-databehandling som leverer kraftig prosessering og pålitelighet i driftsmiljøer.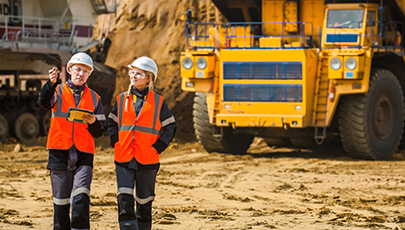 Naturlige ressurser
Løsninger for gruvedrift og skogbruk.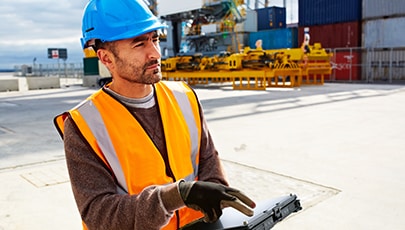 Transport og logistikk
Løsninger for jernbaneforvaltning, flyplassforvaltning, havneforvaltning, langdistanseleveranseringsflåtehåndtering og håndteringsapplikasjoner for lagermaterialer.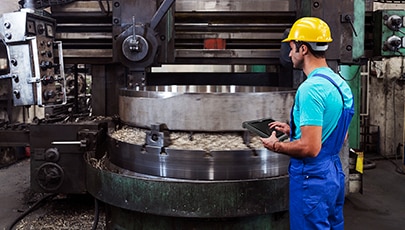 Industriell produksjon
Løsninger for industriell programmering og robotkontroll, fasilitetsstyring, samsvar og inspeksjoner, personalstyring, lager- og lagerstyring, fabrikkautomatisering og anleggsovervåking, foretaksforvaltning og datastyrt vedlikeholdsstyringssystemapplikasjoner.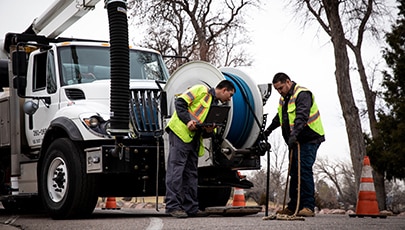 Verktøy
Løsninger for smartmåleravlesning og -installasjon, sikkerhet på stedet, verktøystyring, verktøystyring, arbeidsstyring for verktøy, mobil GIS og landmåling og kartlegging.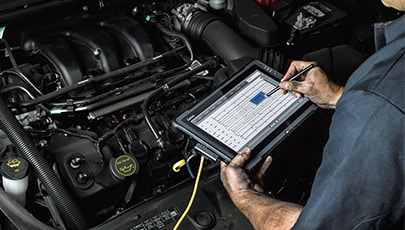 Automotive
Robuste datamaskiner og nettbrett som muliggjør fremgang i bilsektoren.
TILLITT AV INDUSTRI LEDENDE SELSKAPER
"Fire fighters have to deal with new challenges and extreme weather conditions every day. They must also be able to rely on vehicles that are equipped with advanced technology that can precisely identify the geographical position of an incident and immediately understand the emergency situation at hand. All the critical events that are typical of this job put crews under extreme pressure. This is why fire fighters today need reliable tools like the Getac F110 fully rugged tablet to deal with these challenges confidently."

"The breadth of Getac's catalogue and its coherence allowed us to offer multiple options depending on customer needs and to ensure that we always meet their expectations at the best price possible. Getac's wide range of accessories and connections allowed us to answer positively to customization requests from high end customers with very specific needs"

Charlie Pinedo, Head of Operations, CerbAir
Har du en forespørsel til vår lokale forretningsutviklingssjef i Nordics? La oss snakke.