VAATIVIEN AMMATTILAISTEN KESTÄVÄT MOBIILITIETOKONERATKAISUT
Getac tarjoaa laajan valikoiman kestäviä tietokoneratkaisuja, jotka tarjoavat toimintavarmuutta ja suurta suorituskykyä monenlaisissa haastavissa ympäristöissä.
VAATIVIEN AMMATTILAISTEN KESTÄVÄT MOBIILITIETOKONERATKAISUT
Streamline your team's operations and minimize work disruptions in challenging environments.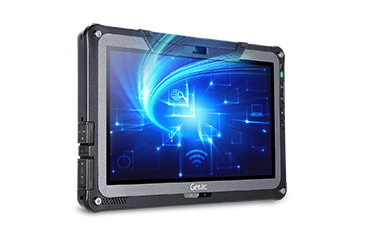 5G-valmis liitettävyys
5G-yhteensopiva ja sisäänrakennettu Wi-Fi 6 4G LTE:llä, Bluetooth 5.1 ja oma GPS, jotta voit suorittaa koko operaation ilman viiveitä tai seisokkeja. Getac-laitteiden avulla voit pitää yhteyttä jopa syrjäisillä alueilla uskomattomilla nopeuksilla.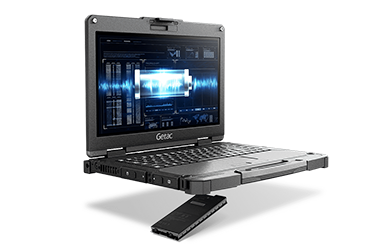 Pysyvät toiminnassa pidempään
Getacin suurikapasiteettisten akkujen, edistyksellisen virranhallinnan ja kahden akun vaihdon avulla voit vaihtaa akut ilman virran katkaisua, joten voit toimia pidempään.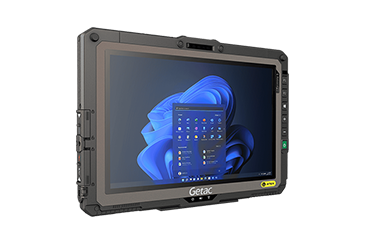 Paremmat, kirkkaammat ja vahvemmat kosketusnäytöt
Getac QuadraClear®- ja LumiBond®2.0-teknologian ansiosta kapasitiivisia kosketusnäyttöjä voi käyttää kirkkaassa auringonvalossa ja sateessa. Näyttö reagoi sormeen, kynään, stylus-kynään tai käsineeseen, joten voit työskennellä todellisissa tilanteissa.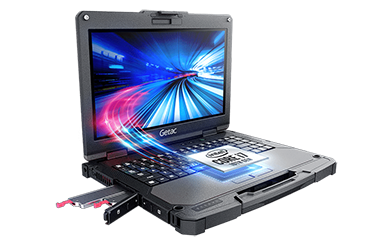 Valmiina esiintymään
Nopeatempoinen ympäristösi vaatii koneen, joka pysyy mukana. Getac-laitteissa käytetään tehokkaita prosessoreita, jotka tuottavat poikkeuksellisen suorituskykyisen suorittimen, jotta voit työskennellä tuottavammin.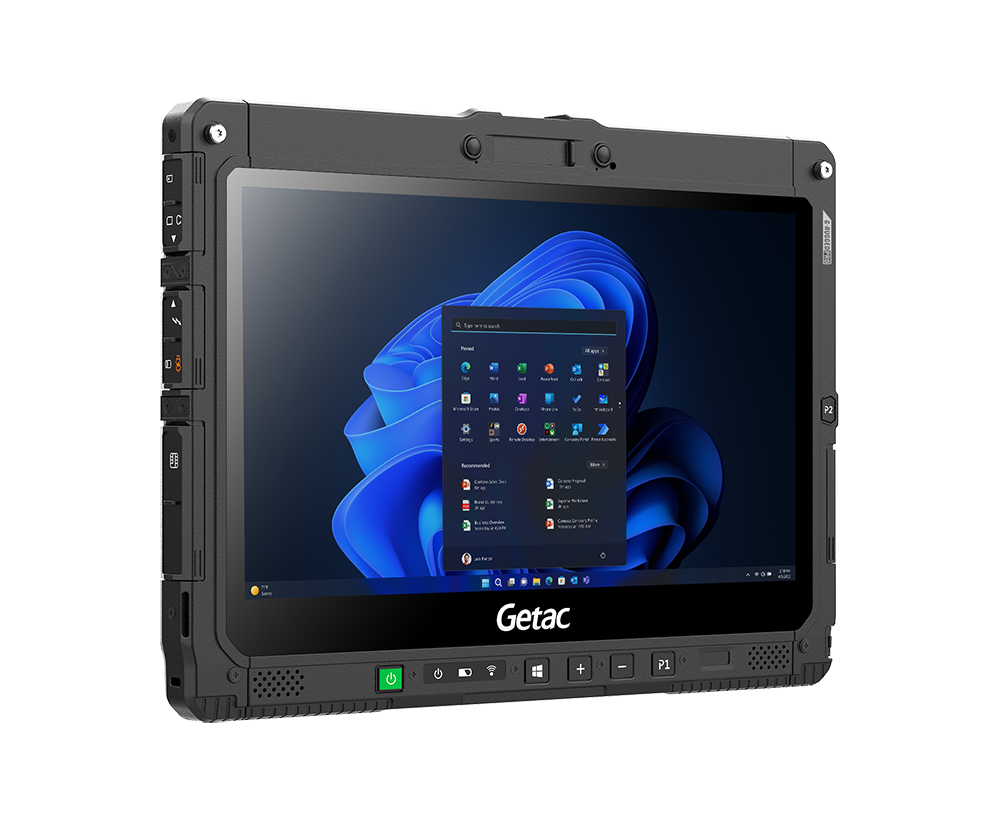 Suojaa tietosi
Getac-laitteissa on huippuluokan tietosuoja- ja turvatoimet, joilla varmistetaan, että tietosi ovat turvassa ja että niitä suojellaan korkeatasoisella tietoturvalla. Tähän sisältyy biometrinen tunnistus, komentosynkronointi täydellä käyttöoikeudella ja täydellinen valvonta, jolla suojataan kriittisiä tietoja kaikissa päätepisteissä.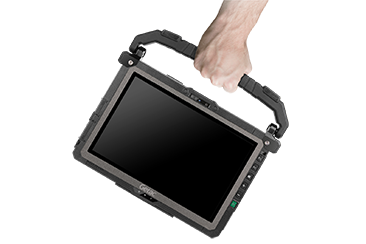 Täysin integroitu ekosysteemi
Teemme tiivistä yhteistyötä kumppaneidemme kanssa toimittaaksemme täysin integroidun ekologisen ratkaisun, joka sisältää laitteiston, lisävarusteet, kuten ajoneuvotelineet, siirrettävät virtalähteet, hihnat, irrotettavat näppäimistöt ja ohjelmistot.
RÄÄTÄLÖITYJÄ RATKAISUJA, JOTKA ON OPTIMOITU TOIMIALALLESI
Getac Select® -ratkaisut tarjoavat täysin integroidun ekosysteemin, joka koostuu kestävistä laitteista, ohjelmistoista, lisävarusteista ja asiantuntijapalveluista, jotka on räätälöity alakohtaisiin sovelluksiin.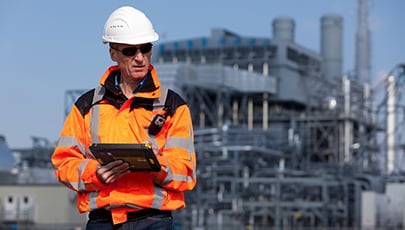 Öljy ja kaasu
Ratkaisut etätukeen, omaisuudenhallintaan, kenttätietojen analysointiin ja työturvallisuussovelluksiin.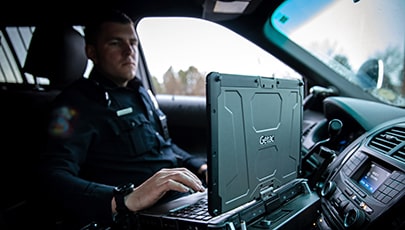 Julkinen turvallisuus
Ratkaisut ambulanssi-, palo- ja pelastus- sekä poliisisisovelluksiin.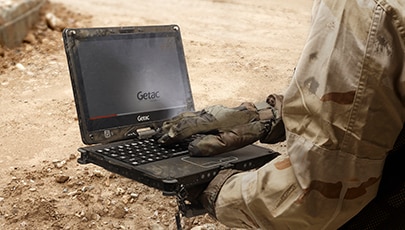 Puolustus
Tehtäväkriittinen COTS-laskentajärjestelmä, joka tarjoaa tehokkaan prosessoinnin ja luotettavuuden operatiivisissa ympäristöissä.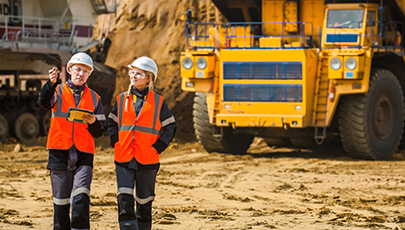 Luonnonvarat
Ratkaisut kaivos- ja metsäsovelluksiin.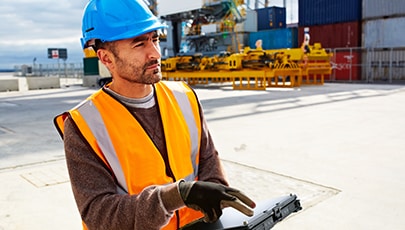 Kuljetus ja logistiikka
Ratkaisut rautateiden hallintaan, lentoasemien hallintaan, satamien hallintaan, pitkän matkan jakelukaluston hallintaan ja varastojen materiaalinkäsittelysovelluksiin.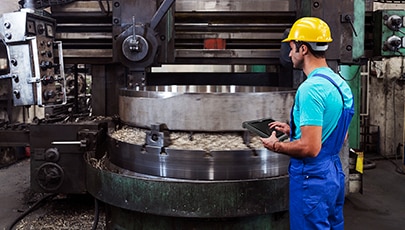 Teollinen valmistus
Ratkaisut teolliseen ohjelmointiin ja robottiohjaukseen, laitosten hallintaan, vaatimustenmukaisuuteen ja tarkastuksiin, työvoiman hallintaan, varastojen ja varaston hallintaan, tehdasautomaatioihin ja laitosten valvontaan, yritysomaisuuden hallintaan ja tietokoneistettuihin kunnossapidon hallintajärjestelmäsovelluksiin.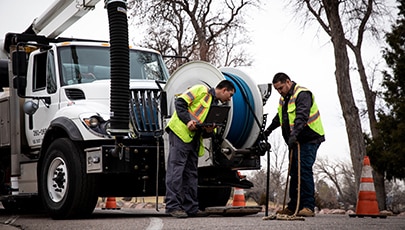 Apuohjelmat
Ratkaisut älykkäiden mittareiden lukemiseen ja asentamiseen, turvallisuuteen paikan päällä, yleishyödyllisten laitosten omaisuudenhallintaan, yleishyödyllisten laitosten työvoimanhallintaan, mobiiliin GIS-järjestelmään sekä maanmittaus- ja kartoitussovelluksiin.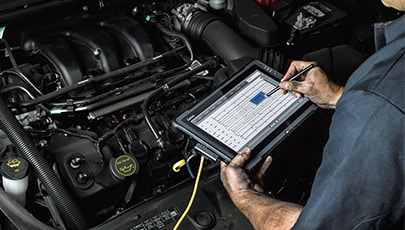 Autoteollisuus
Kestävät tietokoneet ja tabletit mahdollistavat edistyksen autoalalla.
ALAN JOHTAVAT YRITYKSET LUOTTAVAT SIIHEN
"Fire fighters have to deal with new challenges and extreme weather conditions every day. They must also be able to rely on vehicles that are equipped with advanced technology that can precisely identify the geographical position of an incident and immediately understand the emergency situation at hand. All the critical events that are typical of this job put crews under extreme pressure. This is why fire fighters today need reliable tools like the Getac F110 fully rugged tablet to deal with these challenges confidently."

"The breadth of Getac's catalogue and its coherence allowed us to offer multiple options depending on customer needs and to ensure that we always meet their expectations at the best price possible. Getac's wide range of accessories and connections allowed us to answer positively to customization requests from high end customers with very specific needs"

Charlie Pinedo, Head of Operations, CerbAir
Onko sinulla tiedustelu paikalliselle Nordics Business Development Managerillemme? Puhutaan.