ROBUSTE MOBILE COMPUTERLØSNINGER TIL KRÆVENDE PROFESSIONELLE
Getac tilbyder et omfattende udvalg af robuste computerløsninger, der giver driftssikkerhed og høj ydeevne i en lang række udfordrende miljøer.
ROBUSTE MOBILE COMPUTERLØSNINGER TIL KRÆVENDE PROFESSIONELLE
Streamline your team's operations and minimize work disruptions in challenging environments.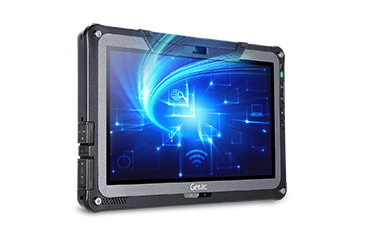 5G-klar konnektivitet
5G-kompatibel og indbygget Wi-Fi 6 med 4G LTE, Bluetooth 5.1 og dedikeret GPS, så du kan gennemføre hele din mission uden forsinkelser eller nedetid. Getac-enheder giver dig mulighed for at bevare forbindelsen selv i fjerntliggende områder med utrolige hastigheder.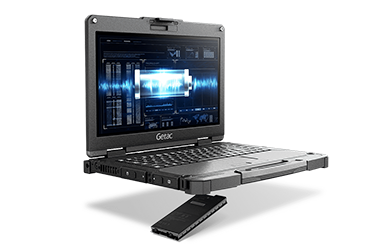 Forblive operationel længere
Getacs batterier med høj kapacitet, avanceret energistyring og dobbelt udskiftning af batterier ved hot-swappable giver dig mulighed for at udskifte batterier uden at slukke for strømmen, så du kan forblive operationel i længere tid.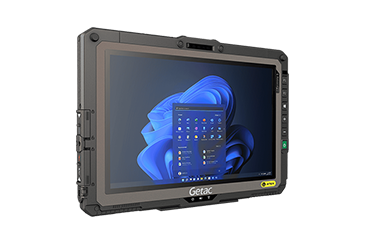 Bedre, lysere og stærkere touchscreens
Getac QuadraClear®- og LumiBond®2.0-teknologi gør det muligt at bruge kapacitive touchskærme i skarpt sollys og regnvejr. Skærmen reagerer på en finger, pen, stylus eller handske, så du kan arbejde i virkelige situationer.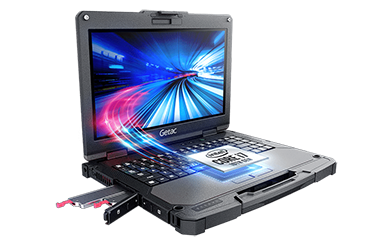 Klar til at optræde
Dit hurtige miljø kræver en maskine, der kan følge med. Getac-enheder bruger kraftige processorer, der leverer enestående CPU-ydelse, så du kan arbejde mere produktivt.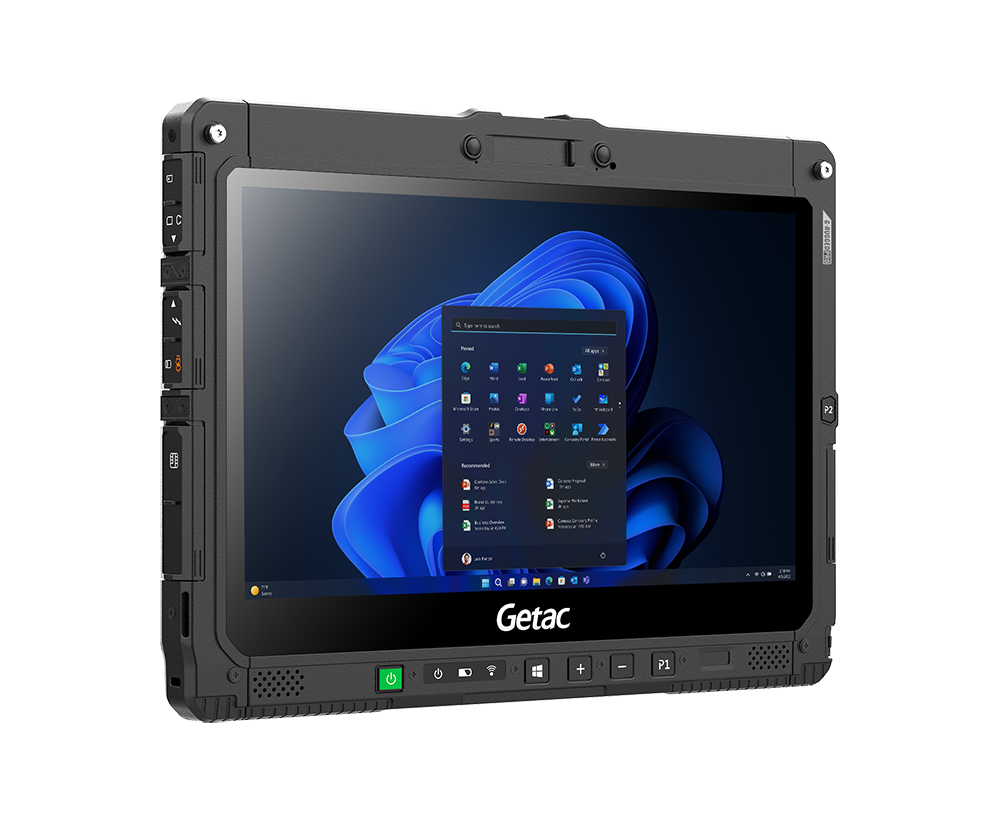 Sikre dine data
Getac-enheder indeholder de bedste foranstaltninger til beskyttelse af personlige oplysninger og sikkerhed for at sikre, at dine data er sikre og beskyttet af sikkerhed på højt niveau. Dette omfatter biometrisk identifikation, kommandosynkroniseret med fuld adgang og fuldstændig kontrol for at beskytte missionskritiske data på alle slutpunkter.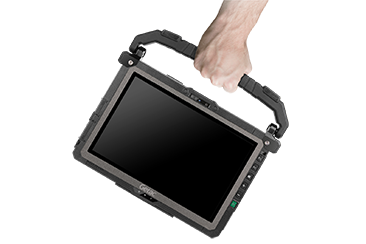 Fuldt integreret økosystem
Vi arbejder tæt sammen med vores partnere for at levere en fuldt integreret miljøløsning, der omfatter hardware, tilbehør som f.eks. køretøjsdocks, mobile strømforsyninger, remme, aftagelige tastaturer og software.
SKRÆDDERSYEDE LØSNINGER OPTIMERET TIL DIN BRANCHE
Getac Select®-løsninger tilbyder et fuldt integreret økosystem af robuste enheder, software, tilbehør og professionelle tjenester, der er skræddersyet til branchespecifikke applikationer.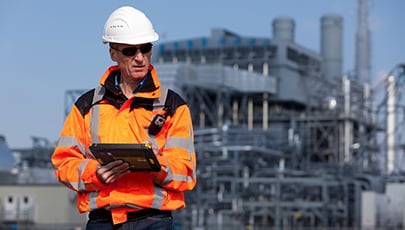 Olie og gas
Løsninger til fjernsupport, forvaltning af aktiver, analyse af data i marken og sikkerhed på arbejdspladsen.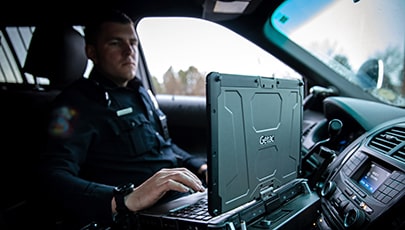 Offentlig sikkerhed
Løsninger til ambulance-, brand- og redningstjenester og politiet.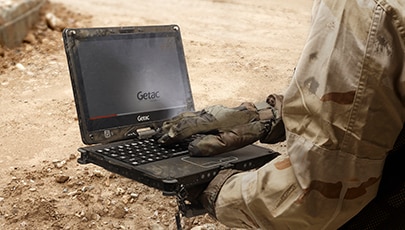 Forsvar
Missionskritisk COTS-computing, der leverer højtydende behandling og pålidelighed i operationelle miljøer.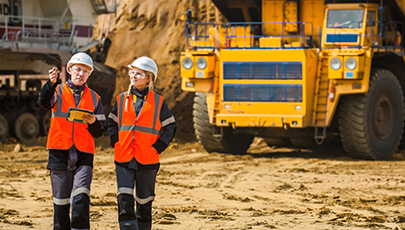 Naturressourcer
Løsninger til minedrift og skovbrug.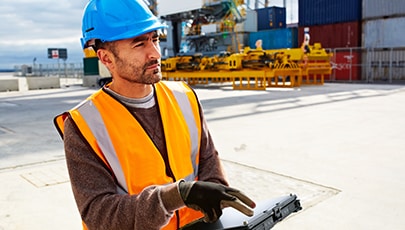 Transport og logistik
Løsninger til jernbanestyring, lufthavnsstyring, havnestyring, styring af langdistanceleveringsflåder og lagermaterialehåndtering.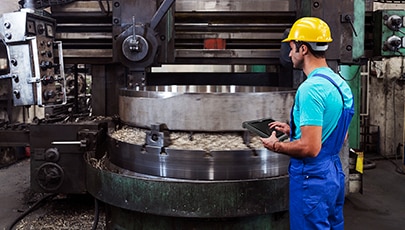 Industriel fremstilling
Løsninger til industriel programmering og robotstyring, facilitetsstyring, overholdelse og inspektion, styring af arbejdsstyrken, lagerstyring og lagerstyring, fabriksautomatisering og overvågning af fabrikker, forvaltning af virksomhedsaktiver og edb-baserede vedligeholdelsesstyringssystemer.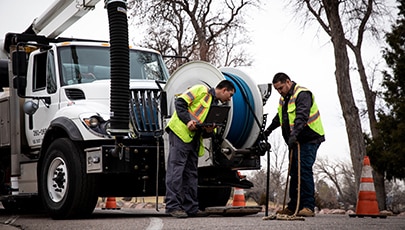 Hjælpeprogrammer
Løsninger til aflæsning og installation af intelligente målere, sikkerhed på stedet, forvaltning af forsyningsaktiver, forvaltning af arbejdsstyrken for forsyningsvirksomheder, mobilt GIS og applikationer til opmåling og kortlægning.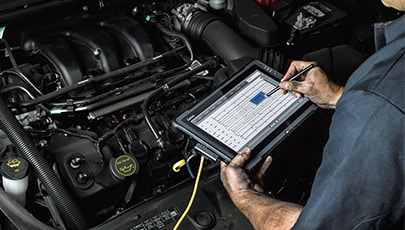 Automotive
Robuste computere og tablets, der muliggør fremskridt i bilsektoren.
TILLID TIL AF FØRENDE VIRKSOMHEDER I BRANCHEN
"Fire fighters have to deal with new challenges and extreme weather conditions every day. They must also be able to rely on vehicles that are equipped with advanced technology that can precisely identify the geographical position of an incident and immediately understand the emergency situation at hand. All the critical events that are typical of this job put crews under extreme pressure. This is why fire fighters today need reliable tools like the Getac F110 fully rugged tablet to deal with these challenges confidently."

"The breadth of Getac's catalogue and its coherence allowed us to offer multiple options depending on customer needs and to ensure that we always meet their expectations at the best price possible. Getac's wide range of accessories and connections allowed us to answer positively to customization requests from high end customers with very specific needs"

Charlie Pinedo, Head of Operations, CerbAir
Har du en forespørgsel til vores lokale nordiske forretningsudviklingschef? Lad os tale sammen.