Ablesung und Installation intelligenter Zähler
Immer mehr Versorgungsunternehmen führen intelligente Zähler und Technologien zur automatischen Zählerablesung (AMR) ein, die Kosteneinsparungen, besseren Service und verbesserte Effizienz bringen. Getac bietet Ihnen eine Lösung sowohl für die Installation intelligenter Zähler als auch für die automatische Zählerablesung, die nicht nur die erforderlichen Funktionen bietet, sondern auch robust ist.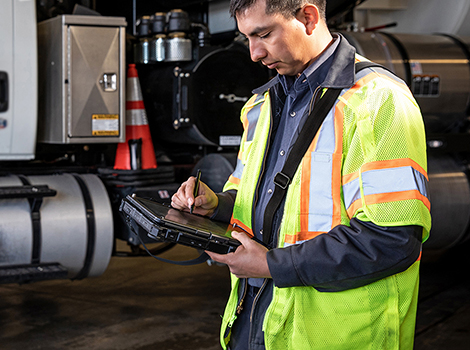 Schnelle und genaue Messwerte
Der Einsatz der automatischen Zählerablesung hat für Versorgungsunternehmen zwei Vorteile: Es treten weniger Fehler auf im Vergleich zum manuellen Erfassen und das Ablesen erfolgt schneller, sodass die Mitarbeiter mehr Ablesungen pro Tag durchführen können. Wir arbeiten mit Partnern zusammen, um diese Vorteile für unsere Kunden nutzbar zu machen.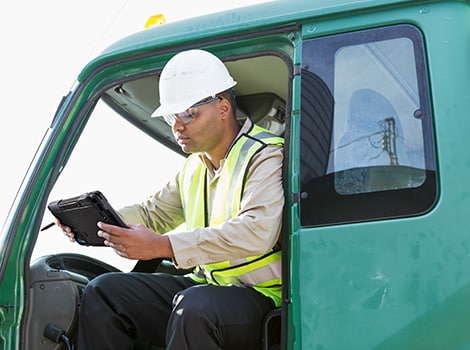 WLAN, 4G LTE und RFID Tablets für Drive-By AMR
Unsere Tablets unterstützen WLAN- und RFID-Optionen, um die automatische Zählerablesung im Vorbeifahren zu einem nahtlosen, schnellen und effizienten Erlebnis zu machen. Unsere Lösung für die Ablesung und Installation von intelligenten Zählern bietet darüber hinaus Optionen mit speziellem GPS, 4G LTE Mobile Broadband, RFID, IEEE 802.11ac und Pass-Through-Antennenports für den Anschluss an High-Gain-GPS-, WWAN- und WLAN-Dachantennen.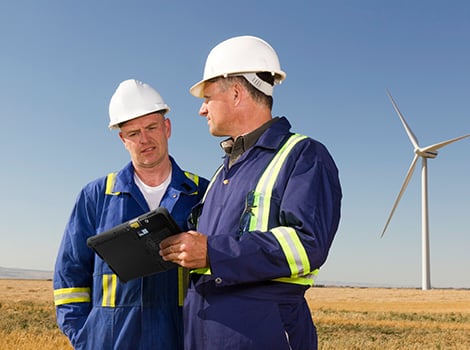 Highly Readable Safety Checklists
For complying with legal standards and ensuring occupational safety is high, professionals often need to go through safety checklists and check manuals. Our LumiBond®2.0 technology delivers improved touch control and provides a display that is highly readable in areas with very different luminosity levels, providing optimal access to these critical materials.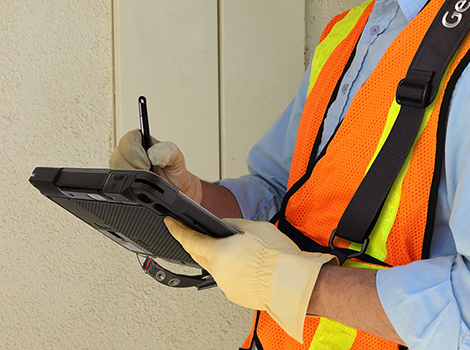 Einhandbedienung mit Digitizer-Stift
Unser Angebot umfasst mehrere robuste Tablets, die die konfigurierbaren Optionen bieten, die Fachleute für die Arbeit mit intelligenten Zählern in einem leichten und robusten Format benötigen. Mit unserem Digitizer-Stift (optional) und Bedienstift brauchen Sie nichts mehr um sich Notizen zu machen. Gleichzeitig können Sie dank der Kameras in den Geräten häufig auf verbale Beschreibungen verzichten. So lassen sich die Daten leichter aufbewahren und übertragen, und die Digitalisierung Ihrer Vorgänge wird unterstützt..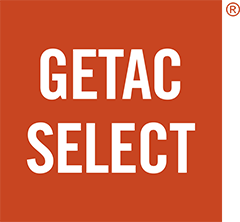 Was verbirgt sich hinter "Getac Select® Solutions"
Als führender Anbieter von robusten mobilen branchenspezifische Lösungen, hören wir unseren Kunden zu und möchten unseren Kunden noch mehr bieten. Wir verstehen die alltäglichen Herausforderungen und kennen auch die Frustration, die bei der Auswahl einer geeigneten Lösung für die spezifischen Geschäftsziele oder Herausforderungen möglicherweise entsteht. Damit sich Getac weiter von der Konkurrenz abheben kann, bieten wir jetzt ein umfassendes Programm für Branchenlösungen unter dem Namen "Getac Select® Solutions " an. Jahrelange Branchenkenntnisse, eine umfassende Expertise und die erfolgreiche Bereitstellung von Lösungen für unsere Kunden auf der ganzen Welt bilden die Grundlage für das Programm "Getac Select® Solutions", das die für Sie am besten geeigneten Lösungsoptionen übersichtlich aufführt.
---
Haben Sie noch Fragen? Dann sprechen Sie uns an!