Mobile GIS, Surveying and Mapping
The ability to accurately locate subterraneous pipelines and electric wires is key to effective utility fieldwork. Getac computers support powerful mobile geographic information systems (GIS), enabling the display of surveying and mapping schematics directly on-device and making intricate planning activities fast and efficient.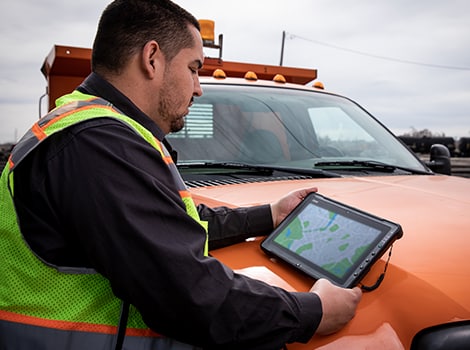 Mobile Geographic Information Systems (GIS)
Our solutions and devices have a record of being successfully used in GIS applications, delivering both enhanced performance and cost savings. See our success cases to learn how our solutions helped Leica Geosystems.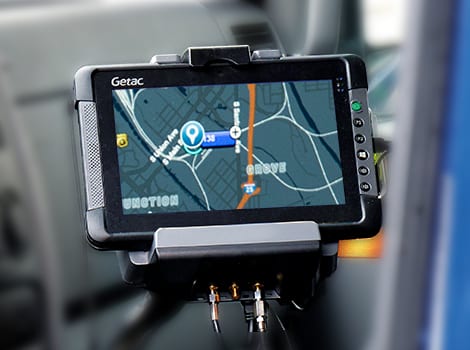 Dedicated GPS
As a critical geographic and topographical data source, dedicated GPS is vital for mobile GIS, surveying and mapping field operations. Getac solutions include a broad range of devices with GPS receivers.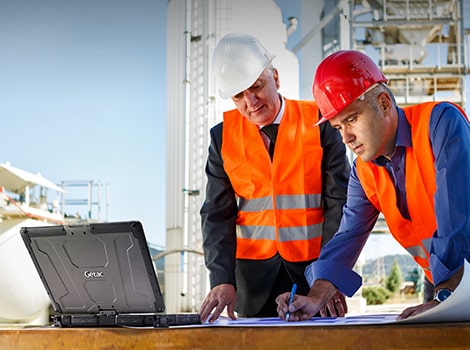 Fast Access to GIS Mapping Data Sources with 4G LTE
Apart from GPS location data, access to mapping databases and other topographic data is vital for mobile GIS applications. With 4G LTE and IEEE 802.11ac Wi-Fi, our solution delivers fast access to online data.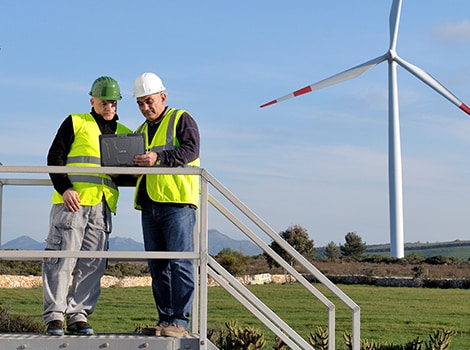 Sunlight-Readable Touchscreen
Professionals involved in utility fieldwork spend a significant part of their time outdoors. Our LumiBond®2.0 display technology delivers improved touch control (with gloves and also with a digitizer pen or a stylus), and provides a display that is highly readable in areas with very different lighting conditions, with better contrast and crisper colors both indoors and outdoors.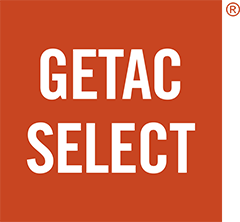 What is "Getac Select® Solutions?"
As a leader in providing rugged mobile solutions in the industry, we listen to customers and take our customer service to the next level. We understand the challenges in your daily business and the concerns you may have while selecting suitable solutions to achieve your business objectives. Getac now offers a comprehensive industry-focused solutions program, called Getac Select® Solutions. Combining our years of industry knowledge and our global deployment excellence, Getac Select® Solutions collates the most appropriate solution options for you to choose from.
---