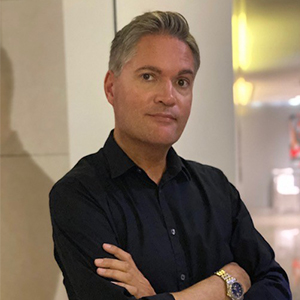 Getac – Removing Inefficiencies in the Aftersales process with the use of Digital strategies
14:35 CDT
Russell Younghusband / Global Automotive Director
Presentation Overview:
Russell will focus on your dealer network and what he is regularly hearing from the Aftersales management teams he speaks with. Due to the transformation in the Industry and the decline in New and Used Vehicle Sales, Aftersales is now more than ever expected to underpin and increase revenue streams but in so many cases their manual processes and paper-based workflows often are set up to fail. At Getac we believe there is a new approach that provides the right conditions to maximise the opportunity and minimize waste.Focusing on the use of digital strategies to maximize throughput of vehicles, provide excellence in customer experience, in turn driving revenue and profitability for the dealer operations. Moreover, it's important to keep cost under control and eliminate waste, such as technician idle time.
Russell Younghusband:
As the Global Automotive Director for Getac, Russell is responsible for the overall strategy to position Getac as premier supplier to the Automotive industry.
An industry veteran specializing in rugged computing, automotive software & solutions for more than 25 years, Russell has worked with many leading vehicle manufacturers representing passenger car, motorcycle, commercial and heavy industry and throughout the Industry value-chain from R&D, Manufacturing and Aftersales.
Russell continues to support OEM's with their aftersales digitalization initiatives that support further efficiency gains, adoption of paperless workflows and automation that serve to drive down cost and increase visibility throughout the dealer network.
Have any questions? Talk to us.