Getac Solutions For Shop Floor
Reduce costs and improve productivity
The ability to work efficiently and to adopt quickly new technological and managerial developments gives businesses an edge in the highly competitive world of manufacturing. Nowhere is this more important than on the shop floor, where the constant pressure to drive prices down meets the need to ensure quality standards.
In this kind of scenario, it is essential that your workers are equipped with a computing solution that performs at the level you need while still being rugged enough to survive in the long term and keep costs under control.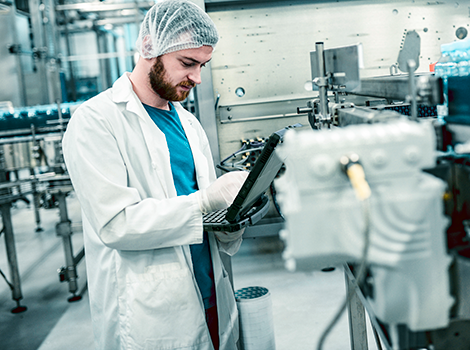 Work how you need to
With multiple input options
Need to follow instructions in an area with steam that makes the screen wet? Inputting data is still possible with Getac solutions. Our display technology allows you to input data with a keyboard, your fingers (even in the rain), wearing gloves, with a stylus, or with a digitizer pen. Our solutions adapt to your work, not the other way around.
Work where you need to
Our devices go where you go
Manufacturing environments can include extremely hot or cold areas, such as the warm chamber or cold storage often used in food manufacturing. High humidity and dust environments are also common, including hazardous, flammable areas. Getac has a solution for workers in each of these areas, including devices able to withstand temperatures from -29°C to 63°C , ATEX Zone 0-certified devices for work in dangerous areas, and much more.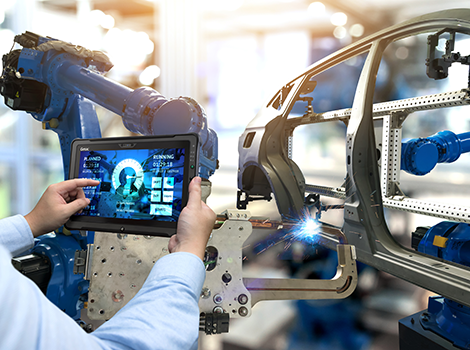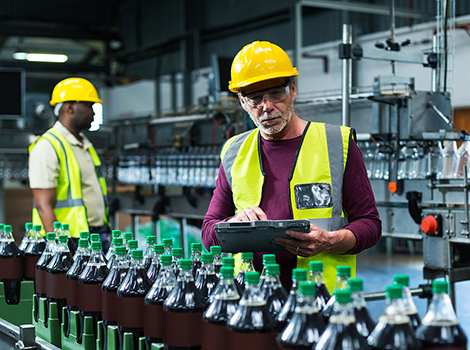 Budget without surprises
Our Industry-Leading Warranty Covers Accidental Damage
In normal times, manufacturing businesses face intense competition and pressure to drive costs down. Nowadays, this pressure is stronger than ever, and managers want to make sure the budget they allocated is followed. With Getac, you can have a fixed budget even in the case of an accident: Our industry-leading warranty covers accidental damage and offers replacement if a unit can't be repaired.
Save money
Lower total cost of ownership
We value your trust in us and work to ensure you get the most out of your investment. We practice strict product lifecycle management, minimizing platform changes, and control migration to new generations. Our devices are designed with standard mounts and docking systems for backward compatibility (also offering serial ports on our devices) and are 2.9 times less likely to fail than consumer devices*.
*Total Cost of Ownership Models for Line of Business Mobile Solutions, VDC Research, December 2018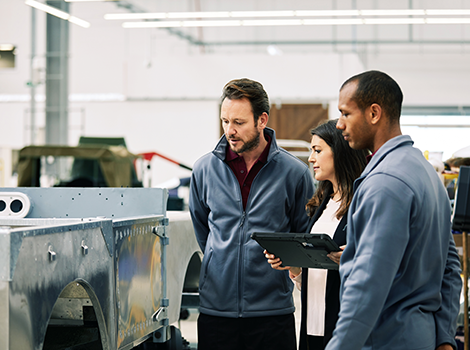 Rugged mobile computing devices for shop floor operations
UX10
A versatile and portable tablet fully ready to deliver digital transformation in environments where rugged performance is required.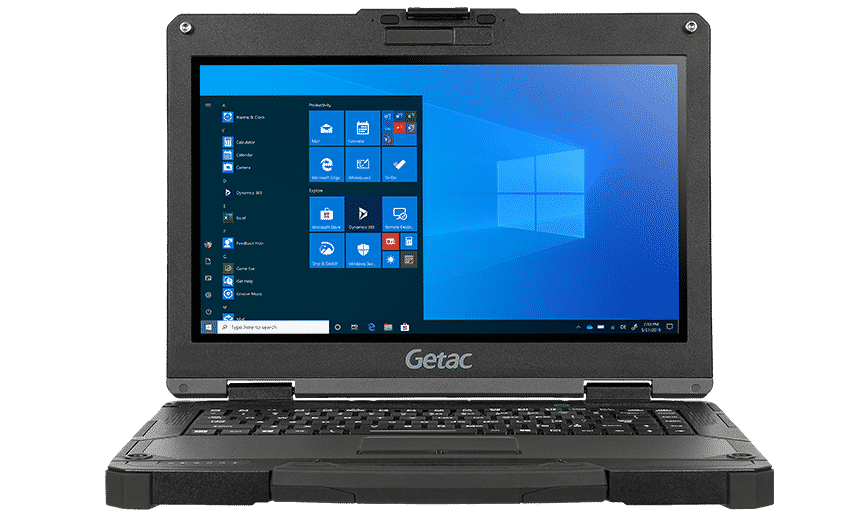 B360
Ready to perform when you are, the fully rugged B360 is your next-generation portable computing powerhouse.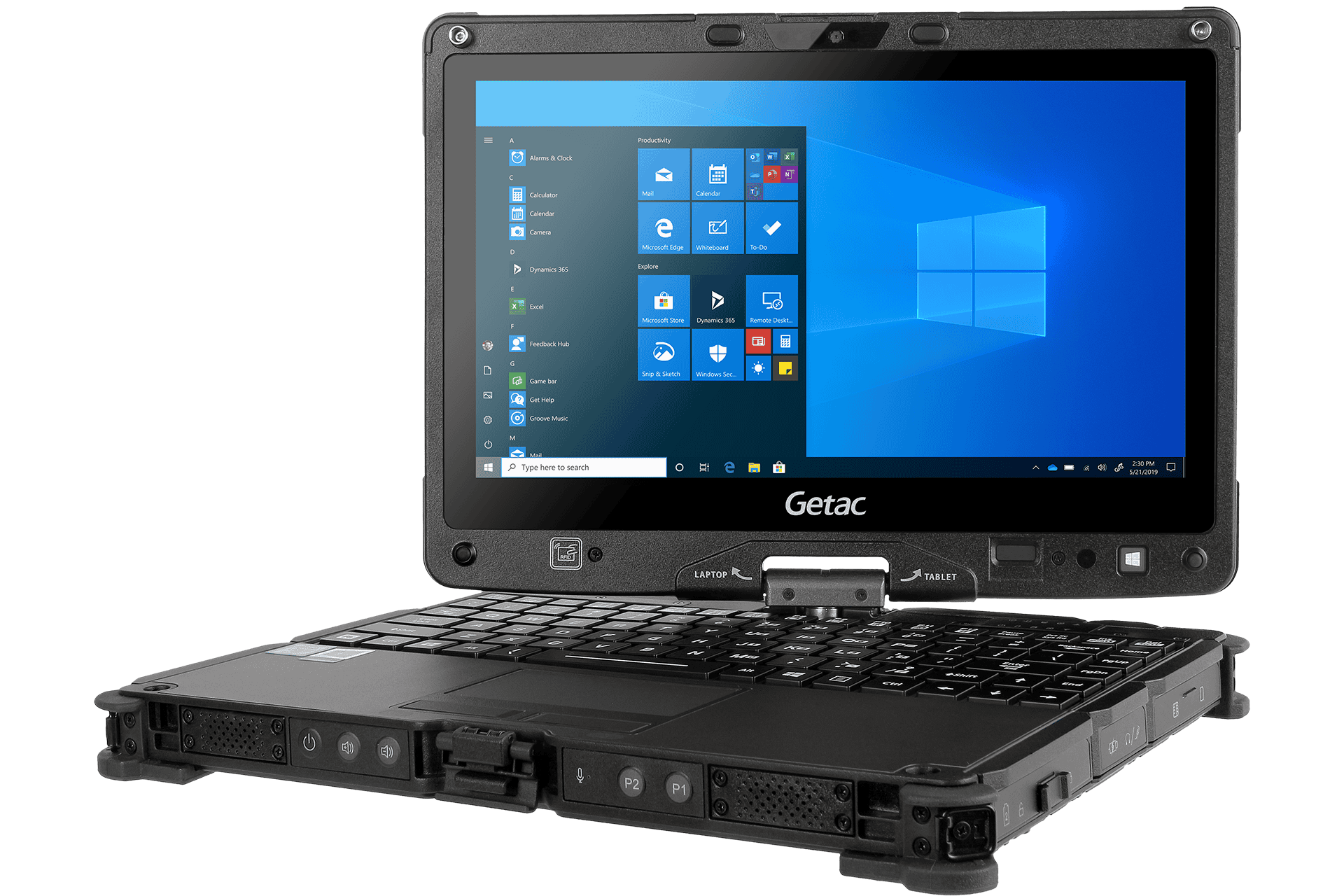 F110
Built around a large 11.6 inch widescreen display and powerful enough to run Windows 10, The F110 meets the needs of public safety, utilities and industrial manufacturing applications


Getac Select® solutions for shop floor applications
See how manufacturing businesses are succeeding with Getac rugged solutions
Vaillant
"With our product portfolio, high brand awareness in Austria and good image values, we are on the right track. Our goal is to also offer best-in-class customer service. With our mobile office and the Getac V110, we have laid the foundations for this."
Alexander Kaufmann
Head of Service Austria at Vaillant of Vaillant Group Austria GmbH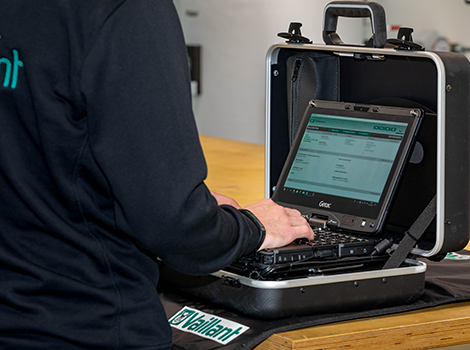 What's next
Shop floor work areas range from clean rooms to dusty environments, including zones with temperature extremes and where vibration, bumps, and shocks are a factor. A Getac rugged solution gives you and your team the peace of mind that comes from protecting your shop floor operations from disruption and additional costs. To find out how Getac can help you, please contact us by filling the form below.
Have any questions? Talk to us.