ROBUUSTE MOBIELE COMPUTERAPPARTUUR OPLOSSINGEN VOOR VEELEISENDE BEROEPEN
Stroomlijn het proces van uw team en minimaliseer verstoringen in uitdagende omgevingen.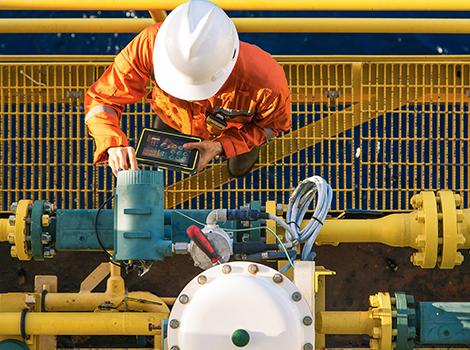 Technologie die werkt waar jij werkt
Voor veeleisende banen in ruwe omgevingen is apparatuur nodig dat functioneert onder allerlei uitdagende omstandigheden.
Getac robuuste laptops en tablets ondergaan rigoureuze externe tests om te voldoen aan de hoge standaarden van robuustheid en betrouwbaarheid, zoals MIL-STD-810H-, IP67- en ATEX-certificeringen.
Ze bieden u technologie die bestand is tegen extreme temperaturen, vallen, stof en onderdompeling in water, en werken zelfs in explosieve atmosferen. Zodat uw team kan werken in uitdagende omstandigheden.
Verminder de totale eigendomskosten
Niet-robuuste apparaten gaan kapot, waardoor er tijd en geld nodig is om ze te vervangen en repareren. Onze apparaten zijn ontworpen om te werken waar andere apparaten dat niet kunnen en falen gemiddeld 2,9 keer minder snel dan consumentenapparatuur*.
Onze toonaangevende Bumper-to-Bumper-garantie dekt accidentele schade. En als uw apparaat niet gerepareerd kan worden, dan leveren we volledige vervanging met gelijke of betere specificatie.
*Bron: VDC Research 2018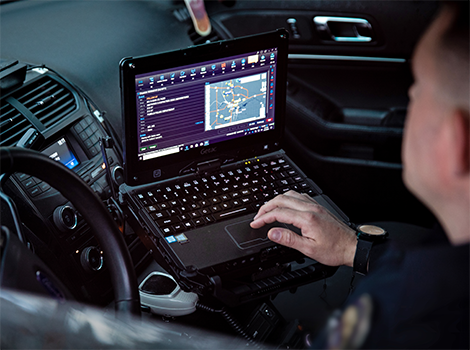 MINIMALISEER VERSTORINGEN EN STROOMLIJN UW PROCESSEN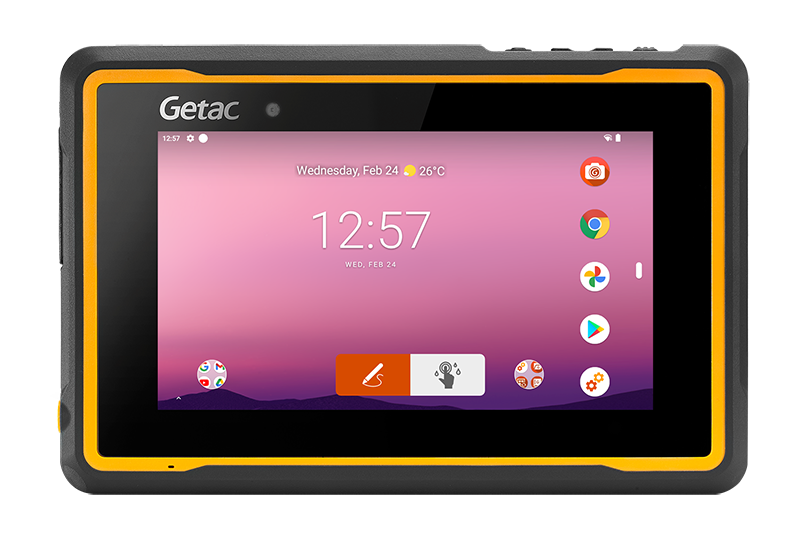 ATEX- EN IECEX-GECERTIFICEERD
De ZX70 volledig robuuste tablet is gecertificeerd voor gevaarlijke locaties en biedt optionele ATEX- en IECEx Zone 2/22-certificering voor gebruik in potentieel explosieve omgevingen.*.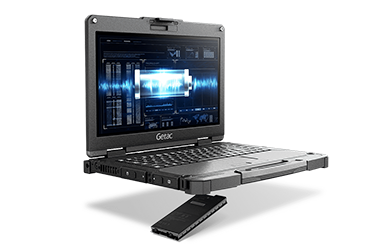 Blijf langer operationeel
Dankzij de Getac accu's met hoge capaciteit, geavanceerd energiebeheer en twee hotswap-reserveaccu's kunt u uw accu's vervangen zonder het apparaat uit te zetten, zodat u langer operationeel kunt blijven.
Betere, Helderdere, Sterkere touchscreens
Onze capacitieve touchscreens met QuadraClear®- en LumiBond®2.0-technologie zijn bruikbaar in fel zonlicht en regen. Het scherm reageert op een vinger, pen, stylus of handschoen, zodat u kunt werken in echte situaties.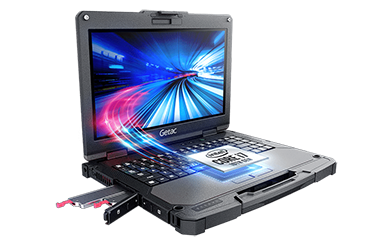 Klaar om te presteren
Jouw snelle omgeving vereist een machine die alles bij kan houden. Getac-apparaten gebruiken krachtige processoren met uitzonderlijke CPU-prestaties, zodat u productiever kan werken.
Beveilig uw data
Getac-apparaten combineren de beste privacy- en beveiligingsmaatregelen om uw data te beveiligen en beschermen met high-level beveiliging. Zoals biometrische identificatie, commando's afgestemd op volledige toegang en volledige controle, voor beveiliging van missiekritische data op alle eindpunten.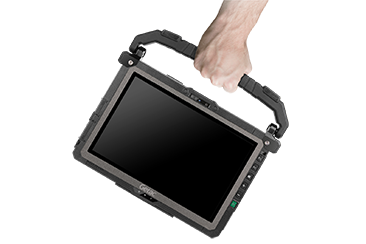 Volledig geïntegreerd ecosysteem
We werken nauw samen met onze partners om een volledig geïntegreerde eco-oplossing te bieden met hardware, accessoires zoals voertuig-docks, mobiele stroomvoorzieningen, riemen, afneembare toetsenborden en software.
GETAC ROBUUSTE MOBIELE COMPUTERAPPARATUUR
We hebben een groeiend portfolio van meer dan 18 laptops en tablets van 7 inch tot 15.6 inch. We hebben ook een assortiment van ATEX- en IECEX-gecertificeerde tablets voor werk in explosieve omgevingen. Hieronder vindt u een aantal van onze beste apparaten.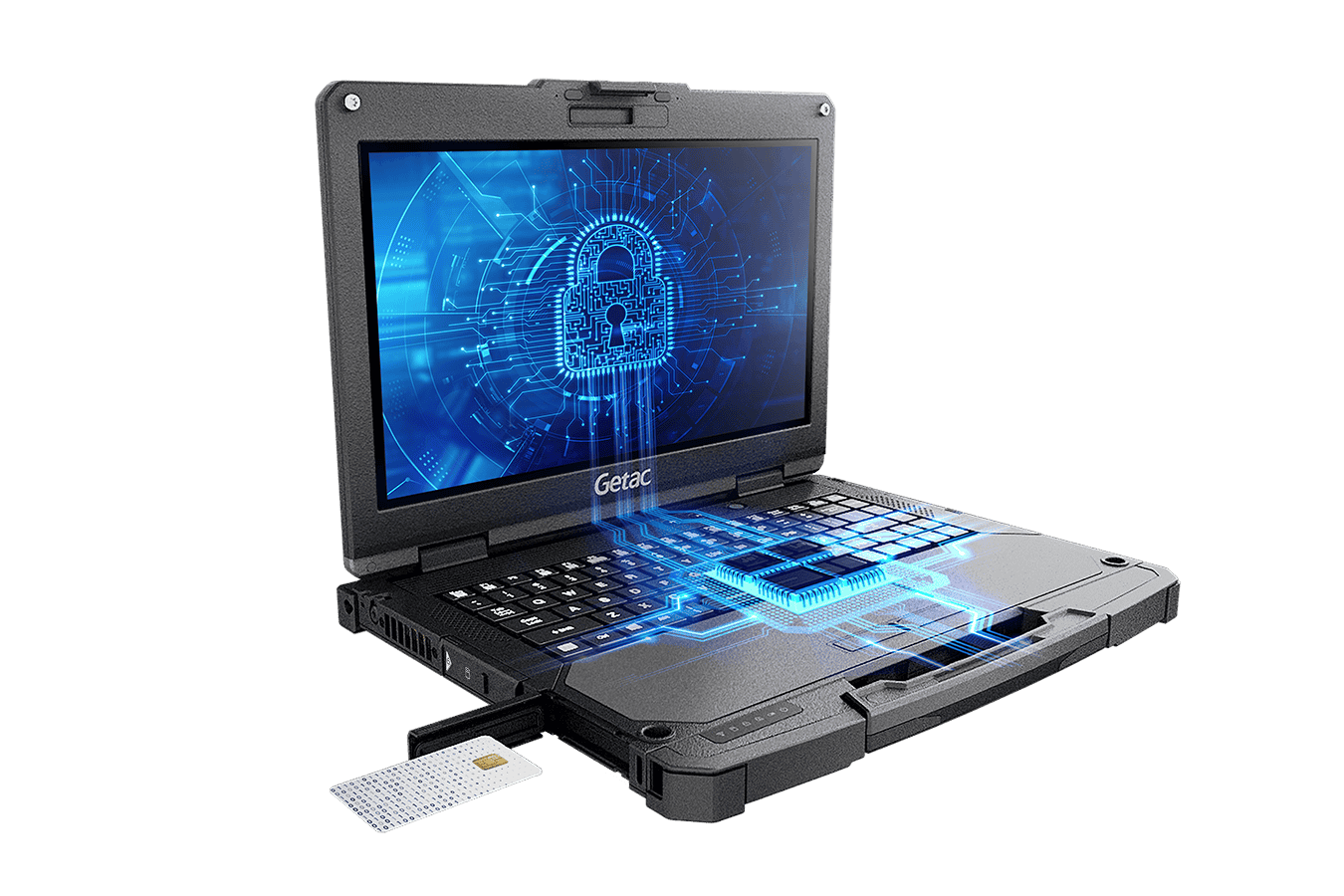 B360
De nieuwe B360 laptop reageert en rekent razendsnel dankzij zijn 10th Gen Intel® Core™-processor en Intel® UHD GPU. Dit is een uniek lichtgewicht met certificaten voor extreem uithoudingsvermogen. Dit apparaat is ontworpen voor gebruik onder extreme omstandigheden, zodat jij je werk efficiënt en effectief kan doen.
UX10
Met deze veelzijdige en draagbare tablet profiteer je van digitale technologieën, zelfs in ruige omstandigheden. Juist daar heb je geavanceerde digitale apparaten nodig, die naadloze digitale transformatie bieden via WIFI-G LTE-communicatiemogelijkheden en de EX10-poort voor support van legacy RS232-apparaten.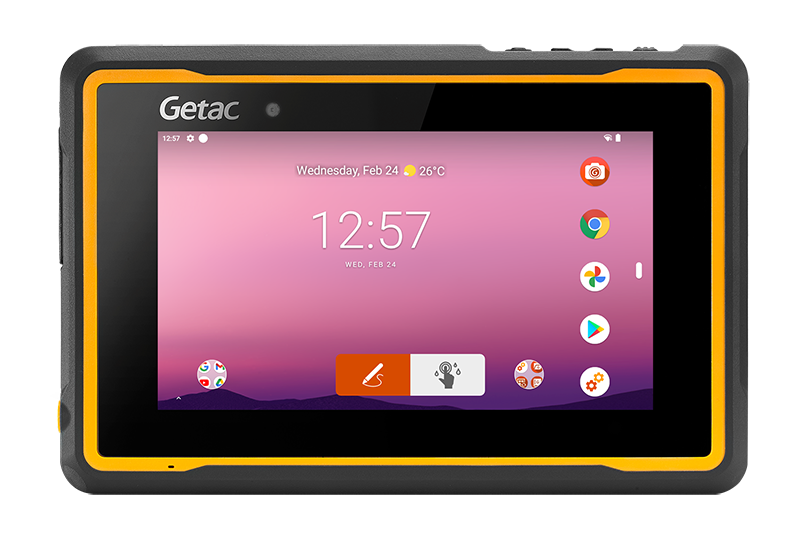 ZX70
De ZX70 heeft een 7-inch IPS-display dat leesbaar is in zonlicht. De ZX70 is ontworpen als gadget met veel configureerbare opties voor jouw manier van werken, zoals toegewijd mobiel datanetwerk voor GPS + 4G LTE, WiFi + BT, 1D/D-barcodelezer en NFC/RFID.
OP MAAT GEMAAKTE OPLOSSINGEN, GEOPTIMALISEERD VOOR UW SECTOR
Getac Select®-oplossingen bieden een volledig geïntegreerd ecosysteem van robuuste apparaten, software en accessoires en professionele diensten, op maat gemaakt voor sectorspecifieke toepassingen.
VERTROUWD DOOR VOORAANSTAANDE BEDRIJVEN
"Getac F110-Ex levert een hoogwaardig, duurzaam verwerkingsvermogen in een ergonomisch en robuust pakket. Dankzij zijn duurzame behuizing is hij bestand tegen vocht, stof, extreme temperaturen en vallen - veelvoorkomende uitdagingen in de ondergrondse mijnbouw - zonder groot of zwaar te zijn. Onze versie komt met Intel Core i7-processoren, dus hij heeft meer dan genoeg kracht om snel intensieve berekeningen te maken en daarbij de algehele stroomefficiëntie te verhogen. Ook heeft hij een dubbel accusysteem, waardoor de accu gemakkelijk te vervangen is zonder te hoeven pauzeren, wat deze oplossing een langere operationele tijd geeft. Reutech Mining SSP sluit naadloos aan op de Getac F110-Ex robuuste tablet in een pakket met weergaloos realtime geotechnisch risicobeheer in de ondergrondse mijnbouw".
Neem contact op met de experts van onze robuuste computerapparatuur