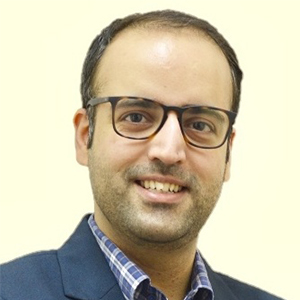 Frost & Sullivan - Aftermarket Outlook and Emerging Opportunities, 2021
14:05 CST
Anuj Monga / Associate Director
Presentation Overview:
Presentation on how the aftermarket recovery is anticipated as the market emerges from under the shadow of the pandemic from 2020. As the recovery propels business sentiment, identification and adoption of newer technologies and solutions will be vital to leverage the growth momentum - the discussion is aims to bring these trends to the forefront for the benefit of industry stakeholder.
Anuj Monga:
Anuj has over 11 years of broad consulting experience in automotive aftermarket, supply chain and procurement advisory roles. Specific expertise in, Data distillation & Strategy Development, Aftermarket Product Level Category Management- Market Research, New Market Development, Intricate, multi-region projects with deep client engagement. Anuj experience extends from working with client engagements for both product and technology related strategies in the aftermarket. These include: Digitization in Aftermarket- Parts and Service value chain, Global Market Entry / Competitive Strategy, Customer and Retail Strategy, Category Management & Portfolio Optimization & Remanufacturing.
Career highlights include:
• In-house expert with Frost & Sullivan on automotive aftermarket digitization
• Working experience on developing actionable roadmap for Global OEM in digitization of aftermarket services
• Key advisory role for B2B eCommerce program setup for a mass eRetailer
• Designed market entry strategies for both product and technology related solutions in automotive aftermarket
• Speaker at Industry events, and multiple industry articles on different trends in automotive aftermarket
• Previous experience with Beroe Inc., LG Electronics, Maruti Suzuki and International Tractors

Have any questions? Talk to us.